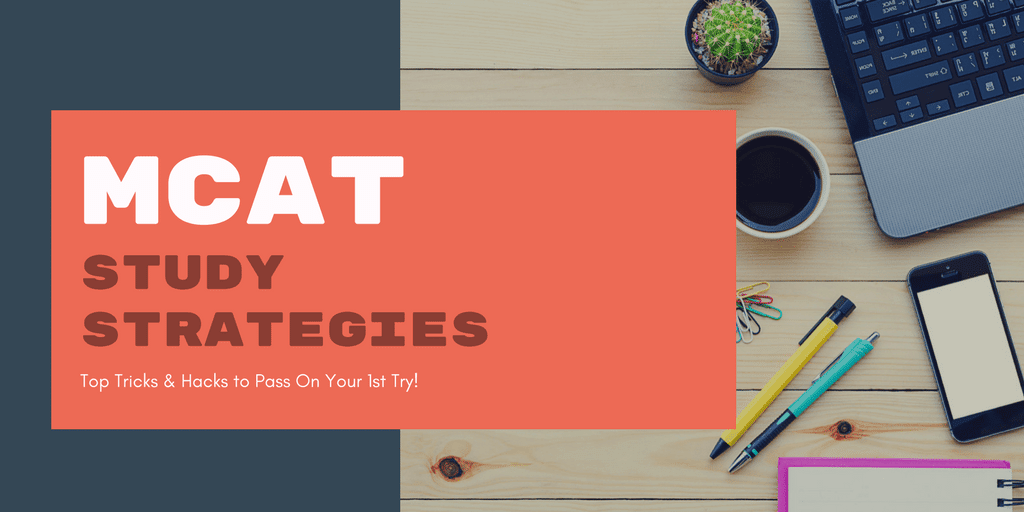 Best MCAT Study Strategies & Tips To Pass!
_______________________________________________
The numbers make it clear that the MCAT is not an impossibly difficult exam to crack. You just need to use the right combination tips and tricks to make it all go smoothly.
According to The Association of American Medical Colleges, more than 52,000 students applied for admission in allopathic medical schools. Out of those, around 20,000+ students got accepted. Mean MCAT score came out to be 31.4 (83rd percentile).
With all those stats in mind, don't expect your journey to be a cakewalk. There's, of course, a certain degree of preparation required.
That's what this post is about. It gives away some incredibly handy and practical tips to get a stellar score on your MCATs.
Read on …
1. Set aside at least 3-6 months for the prep
Your medical career trajectory will be governed by how well you do on your MCATs. Be sure to dedicate at least three to six months to prepare for the exam.
Most candidates can score the best scores with consistent and uninterrupted preparation done between 2.5 to 6 months. But, that's usually when there are no other commitments demanding your attention or time.
But, if you happen to have a full-time job – it goes without saying dedicating 8 hours a day just for studies won't be feasible. You could start studying a year in advance but remember you would need to rehearse a lot of information more quickly as the big day approaches.