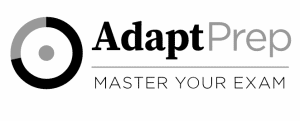 RATING: ★★★★★
While passing medical college is a major barrier to entry into the field of professional medicine, gaining admission to a medical college is a feat in and of itself. This is due to the MCAT, also known as the Medical College Admission Test: a standardized examination used by accredited medical schools to screen potential enrollees.
How do you prepare for such a difficult entry exam?
AdaptPrep, makers of many educational tools and programs for a variety of trades and certifications, has a program centered around preparing aspiring medical students for the MCAT. With a focus on building up both knowledge and confidence in students, choosing one of the prep course options offered by AdaptPrep is among the best strategies for passing the exam and gaining entry to a student's school of choice.
Check out our full breakdown of AdaptPrep's MCAT course catalog below!
Pros
Flexible Pricing
With many providers of educational programs like AdaptPrep, their materials are all barricaded by a substantial paywall. Customers are often required to pony up several hundred dollars in order to purchase a 'license' that grants them access for however many months or years; in actuality, the vast majority of students interested in these tools may only need them for 3 months at the very most.
Sound frustrating? Here's the good news: AdaptPrep understands this need and offers price packages specifically for people who only need to brush up on the MCAT essentials. With the option to purchase access for as short a period of time as 15 days, and the option to only purchase access to study material targeting specific portions of the exam, students have much more variety to choose from when budgeting for their exam prep.
Unlimited Quizzes
One of the best ways to learn something is through repetition. Answering practice questions about specific material over and over again can reinforce a student's knowledge and understanding, even for very complex concepts. This is why the most effective and popular exam prep courses come with practice quizzes and exams that offer questions relating to the course material.
While some of these educational programs offer only a handful of practice tests for each section of an exam with one or two cumulative exams, AdaptPrep offers an unlimited amount of quizzes. The secret to this impressive feat is that students who enroll in their courses gain access to a toolkit that lets them design their own practice exams. With the option to choose the subject matter and length for each one, the possible variations are so vast they may as well be infinite.
Analytics and Feedback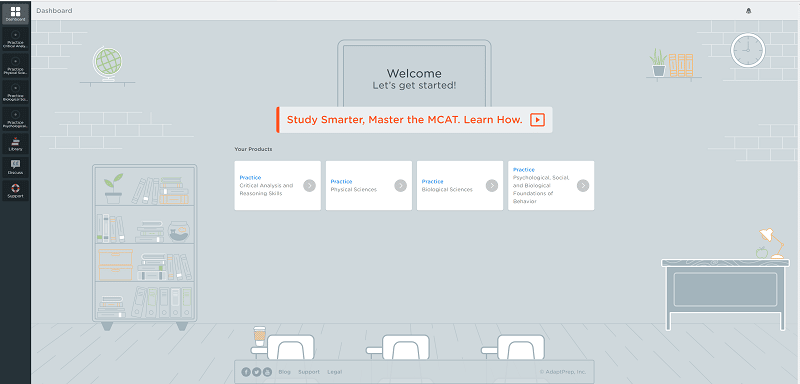 A common fallacious belief is that something that takes a great deal of time and effort to accomplish is always worthwhile. However, what some people fail to realize is that time and effort can be wasted on a fool's errand; the best way to avoid this is by receiving proper guidance and insight before putting in serious effort to ensure that it is going toward a productive cause.
What does this have to do with AdaptPrep MCAT? Keep reading:
In order to provide enrolled students with the proper guidance that will prevent them from wasting their time and money, AdaptPrep included a few additional features to their MCAT review courses. The first is a section report generator that analyzes students' scores in each section in an attempt to chart their progress. The second is a discussion forum where these students are free to chat with each other, as well as with MCAT professors and coaches. With these two features, students will have all the educated input they need to study effectively.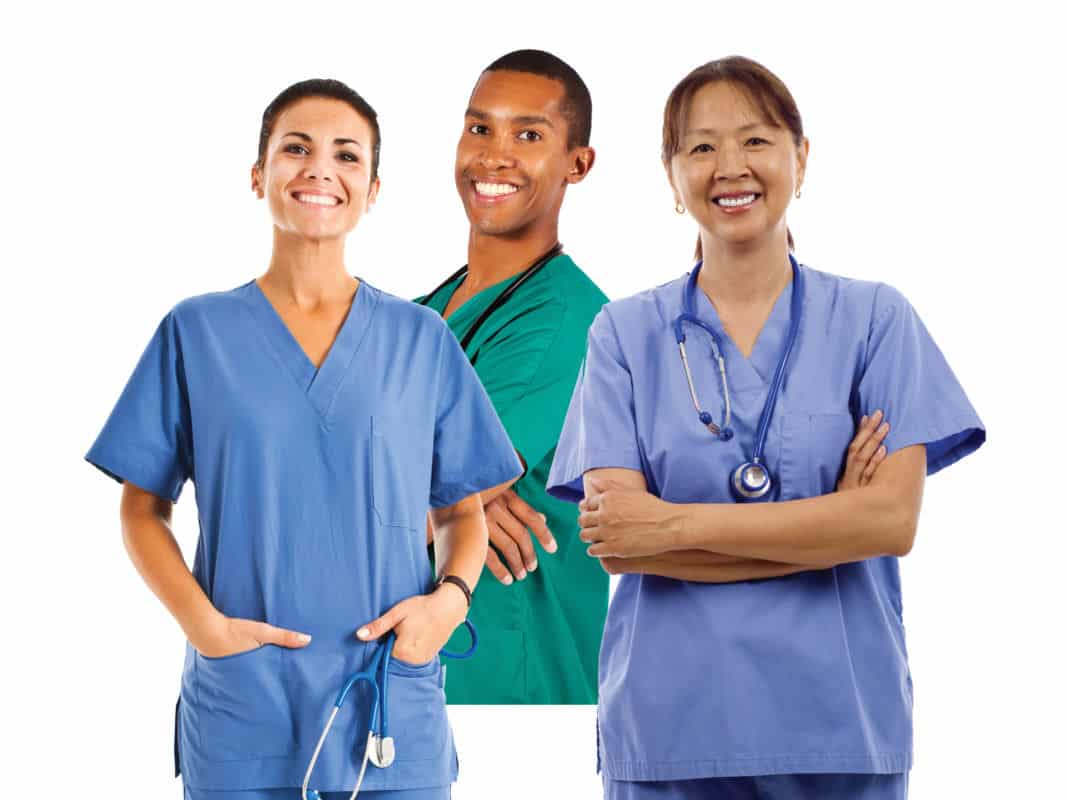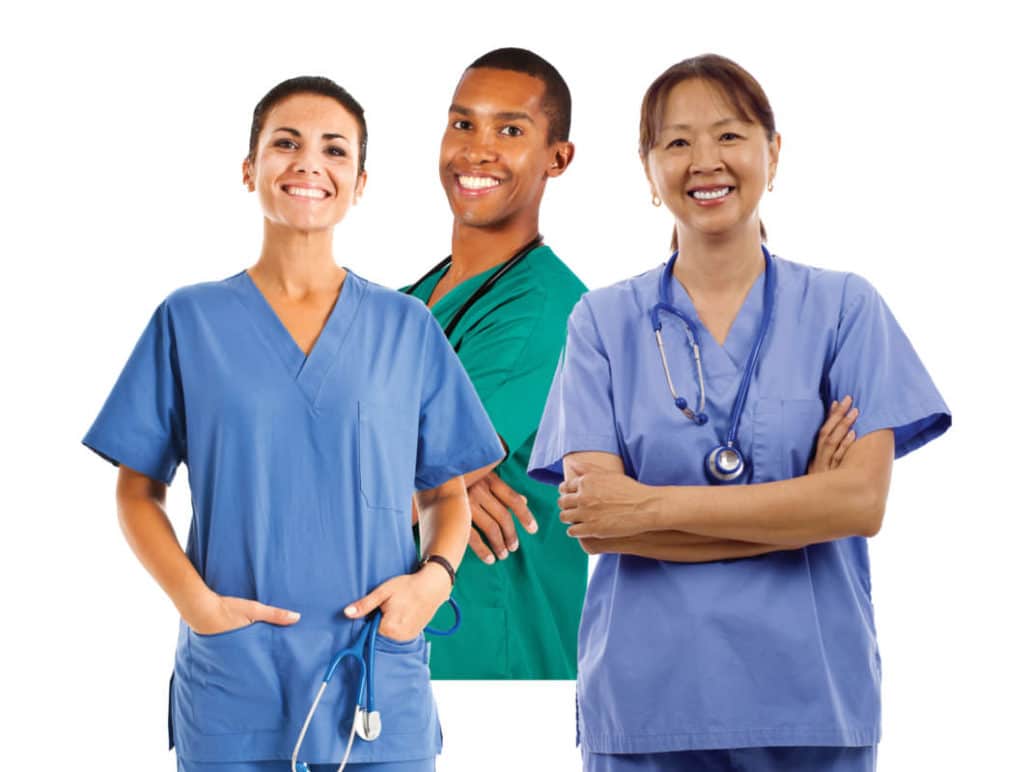 Cons
Inconsistent Pricing
This is a fairly minor complaint in the great scheme of things, but it's still worth discussing. As previously mentioned, AdaptPrep offers variable price tags for students with different educational needs. Thanks to this, a prospective student has the ability to pay a fraction of the full price by only purchasing access to study material for a specific section of the exam for a shorter length of time.
So what's the downside?
The downside to this price scheme offered by AdaptPrep is the fact that they've priced these different sections without much consistency, despite all subsections having consistent price tags. While this may seem confusing, the source of the inconsistency here is the fact that not all of these packages offer the same amount of study material. If one subsection of AdaptPrep's material has the same price as another one but only includes half the amount of practice questions, some students are guaranteed to be upset.
No Lectures
AdaptPrep offers an MCAT study plan that focuses entirely around hands-on learning. This is a highly effective way to memorize and understand a great deal of complex material, but it isn't the only way of doing so. While this means that students who learn best through repetition and rigorous testing will get a great deal out of this prep course, students who prefer live instruction with a teacher won't.
In any of the plethora of package options for AdaptPrep's MCAT review courses, no option is available for students to access lectures from professors, either through audio or video. This is an understandable exclusion, and it isn't very difficult for students to find other resources for relevant lectures, but its exclusion will dissuade students who learn best through this form of teaching from getting much out of its material. You can also learn some great ways to
study for the MCAT here
.  If you really like lectures (as many students do) you may even want to consider buying a
live-online MCAT prep course
.
Ideal Customer
A student looking for some assistance when preparing for the difficult MCAT can get a lot of value out of AdaptPrep's educational resources. However, there are some who will get more mileage out of it than others. For example, an aspiring medical student who is already fairly familiar with the concepts on the MCAT that simply needs to brush up on their knowledge through practice tests will love the toolkit offered by this program. However, a student with less knowledge simply looking to learn the essentials will want to find a different resource that focuses more on lectures or reading material.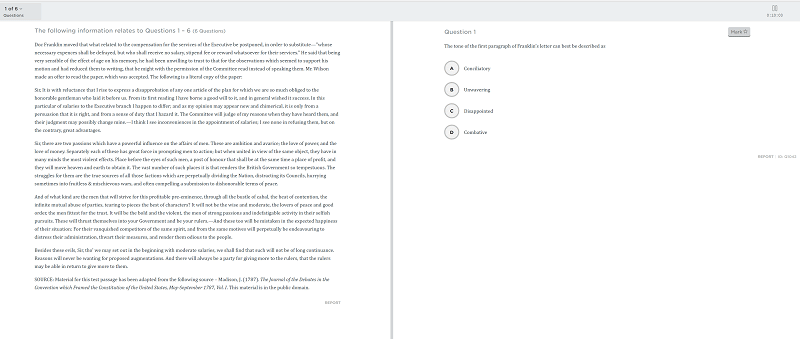 My Recommendation
Should you give AdaptPrep MCAT a try? It depends:
If you want to acclimate yourself to the MCAT test environment to avoid last-minute anxiety ruining your score, this is the course for you.
If you are already very confident with your knowledge of the material expect for one or two sections, this is the course for you.
If you're on a tight budget and need to cram in some last-minute studying a few weeks before test day, this is the course for you.
If you're unfamiliar with the MCAT essentials and want to learn the basics, this is NOT the course for you.
Hopefully that makes your decision-making process a bit easier. Ultimately, AdaptPrep offers a fantastic study package that is great for intermediate med students but isn't very beginner-friendly. With the right amount of prior knowledge, this is an excellent resource to help you CRUSH the
MCAT exam
!
Adapt Prep MCAT Review Breakdown
| MCAT REVIEW COURSE | STRENGTHS  |
| --- | --- |
| 1. | Mobile App |
| 2. | Student Support |
| 3. | Affordable Pricing |
| 4. | Specialized Content |
https://crushtheusmleexam.com/wp-content/uploads/2018/05/Adapt-Prep-MCAT-Review-Course.png
48
120
James Edge
https://crushtheusmleexam.com/wp-content/uploads/2020/04/Crush-Logo.png
James Edge
2020-10-01 00:00:01
2020-09-30 15:04:32
Adapt Prep MCAT Review