Comprehensive Varsity Tutors Review: Is It Worth It?
Do you need assistance in your academic work? Or does your son or daughter need help with schoolwork? Whoever in your family is struggling with tests or homework, getting a tutor could greatly help. Yet, you may wonder about the best online tutoring service available.
The Varsity Tutors business is one option. Our Varsity Tutors review will help you decide whether the program is right for you. We will detail how well Varsity Tutors assist students studying for the MCAT, GRE, GMAT, SAT, and ACT among others.
Ready to learn more about the test prep at Varsity Tutors? Read on!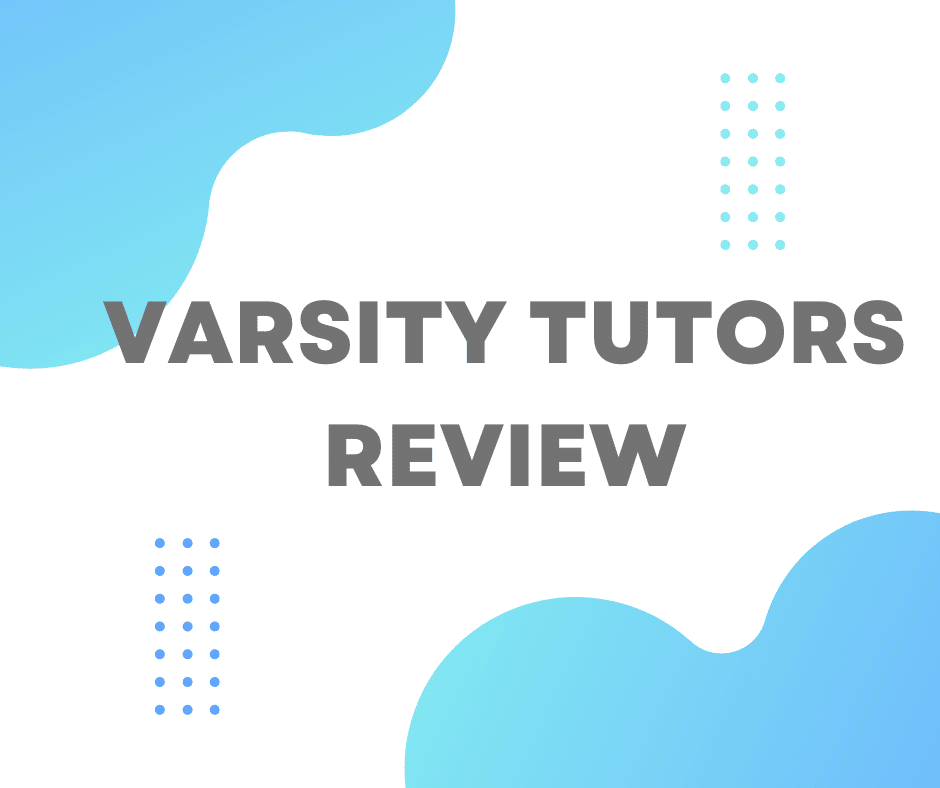 Varsity Tutors: How It Works
Varsity Tutors provides private tutoring sessions, self-study opportunities through mobile app solutions, and small group lessons. To get the best tutors, the company rigorously interviews and vets each professional.
In particular, Varsity Tutors offer online tutoring using a Live Learning Platform along with instant tutoring. These systems are user-friendly and relatively easy to operate. Whether you need help with algebra or calculus homework assignments or looking to prepare for a geometry test, Varsity Tutors has an excellent online platform.
You can get help with a wide range of subjects, ranging from science, history, and math to English and college exams. Call Varsity Tutors to explain your needs for homework help and test preparation. The company will provide you with a tutor who can best meet your needs.
Then, the tutor will contact you and schedule a one-on-one tutoring session. After scheduling, the last part is merely meeting your tutor online for test prep and studying or homework help via the Live Learning Platform.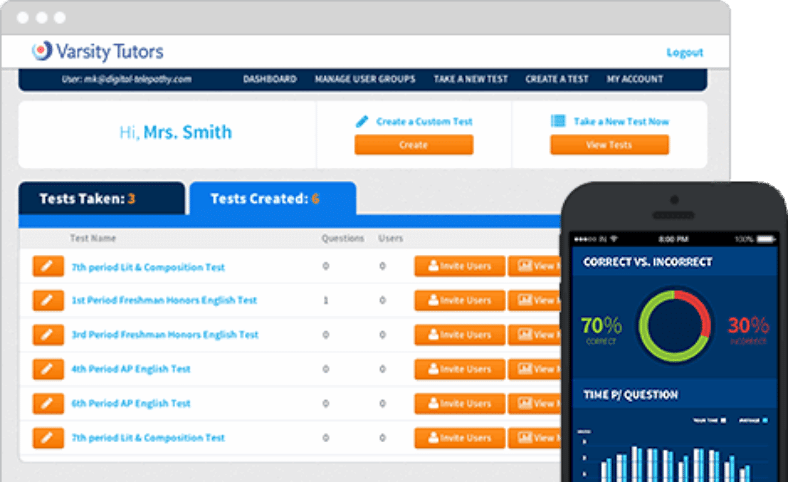 However, Varsity Tutors is more than a tutoring service, as it offers nearly a million products for studying and preparing before taking major examinations like the LSAT or MCAT tests. You can choose from live online classes, self-study textbooks, and one-on-one tutoring courses.
When preparing for exams, the best option is to choose tutoring and live prep classes, which are often bundled into one product. Furthermore, Varsity Tutors provides fair pricing options for its various programs.
How much does Varsity Tutors cost?
Compared to other tutoring providers, you will find that Varsity Tutors has more affordable costs. Yet, there are several pricey options versus more inexpensive solutions. It all depends on the type of test prep you need, and for which exam.
For instance, a $2,000 LSAT package from Varsity Tutors provides 12 hours of one-on-one tutoring with 20 hours of live classes. At the same time, you can sign up for a GRE On-Demand Course for $149 or a GRE Success Plan package for $299 per month.
Otherwise, you can sign up for a 10-week prep class for the GRE and spend $599. For standard tutoring services, Varsity Tutors costs between $60 and $95 per hour for each student.
---
Varsity Tutors Review: Is it worth it?
Generally, those who have obtained Varsity Tutors services find it to be a great experience. Generally, the live classes involve a small group of students, which allows people to share and participate in the class.
Further, the live classes and private tutoring services provide adequate attention to each student to ensure they get good grades and high exam scores.
The lesson plans and study materials are extensive and detailed while covering all the concepts necessary. However, one negative is that the live classes may not align with everyone, as they are not customized to each individual.
Essentially, the concepts covered in a live course may go over a few aspects that you already know.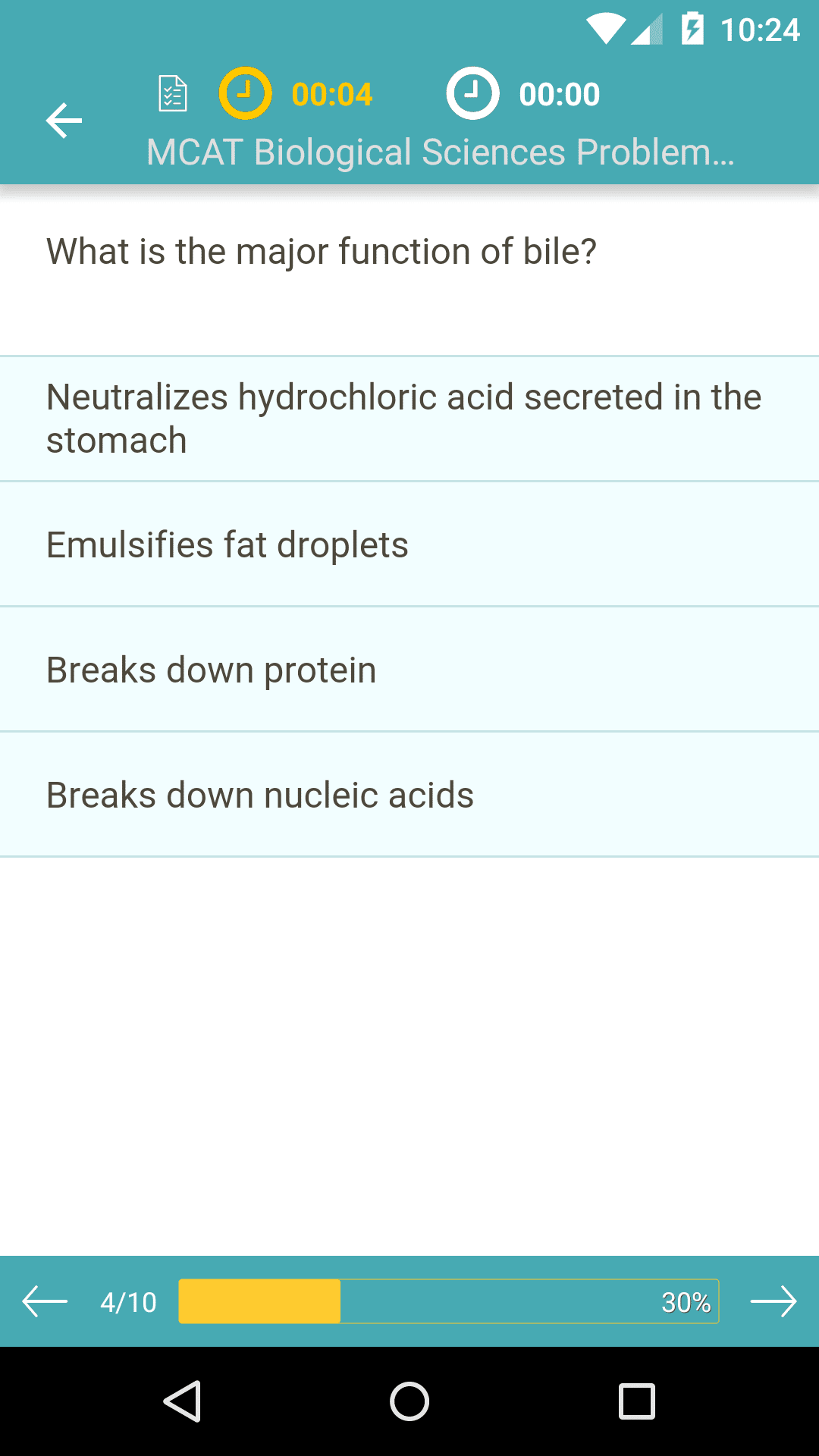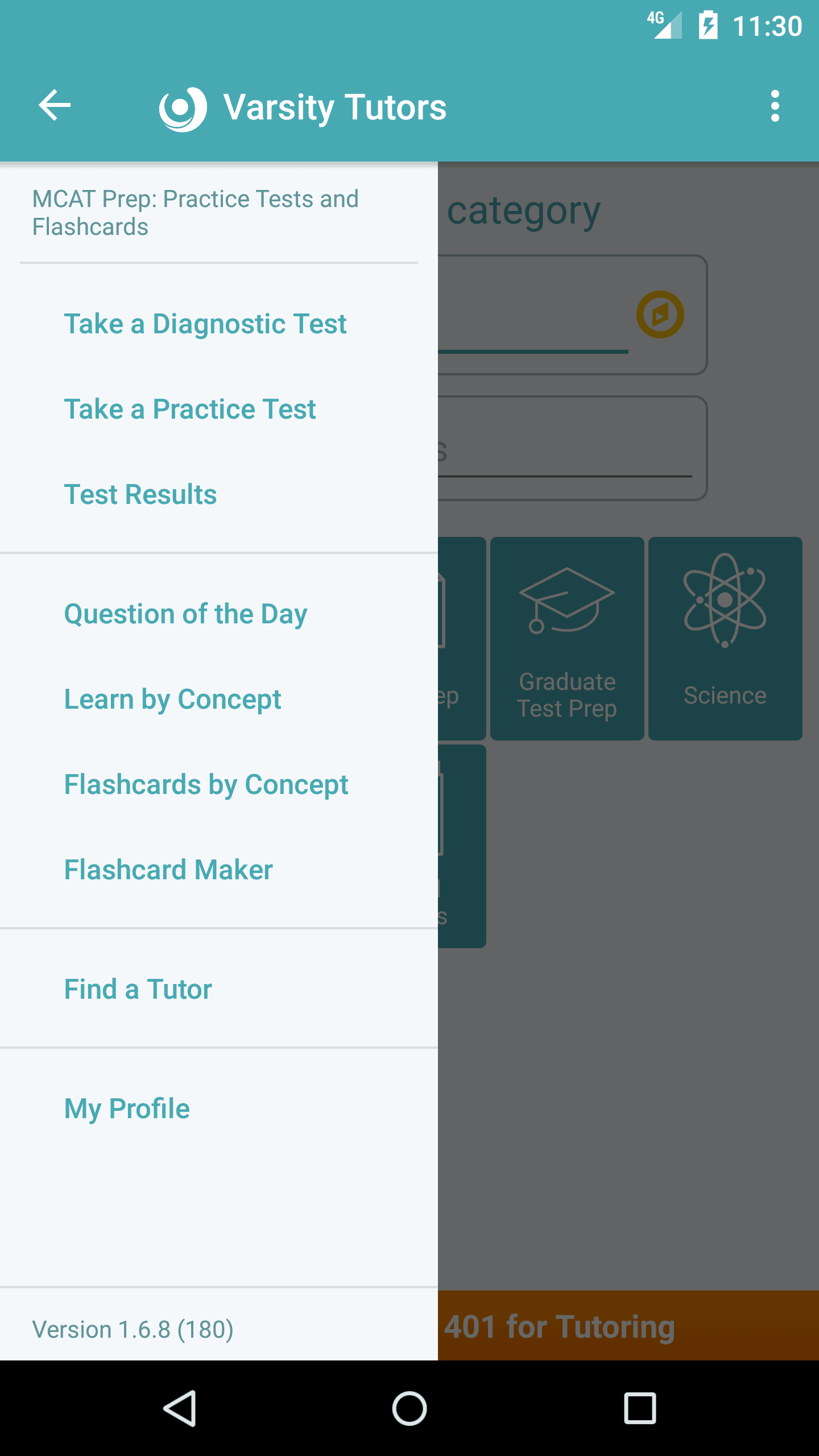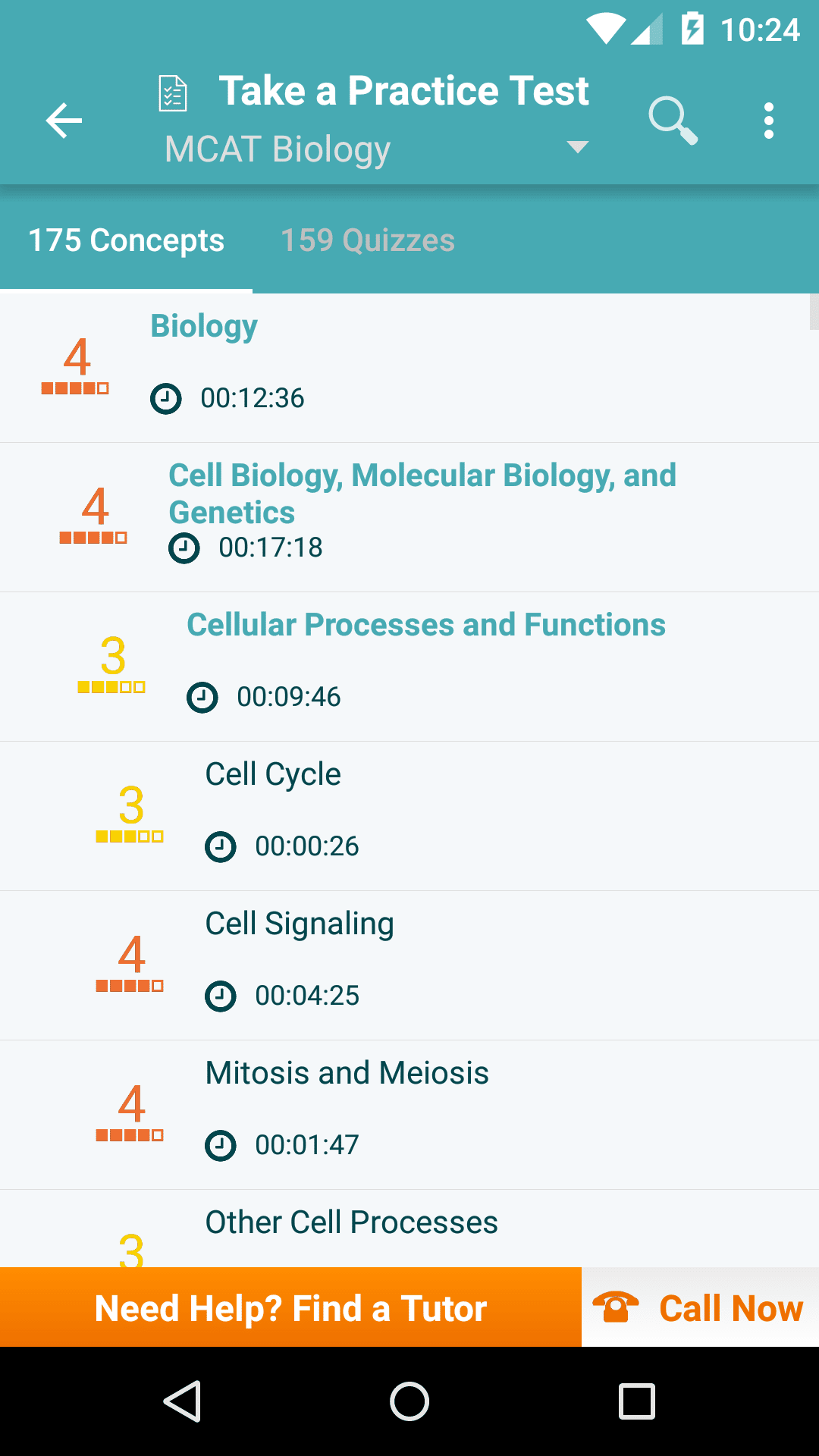 Pros & Cons of Varsity Tutors
There are both pros and cons to Varsity Tutors. For instance, you will benefit from online tutoring options, mobile apps, and small group classes.
The program also has a vast pool of tutors that can fit most students' needs. However, you cannot pick your tutor and rely on the company to find you the right one.
Pros
Tutors fit the study needs of students
Many different options/products to choose from
Online classroom and teaching tools
The website includes supporting study materials
A large number of tutors to choose from
Tutors available for many students with learning disabilities
Cons
Some programs get expensive
The best and most popular tutors get booked quickly
You may have a tutor that doesn't match your needs, but the company will replace the tutor
Varsity Tutors USMLE Review
The United States Medical Licensing Examination (USMLE) is necessary for physicians to pass to become licensed in their particular area of expertise. Varsity Tutors provides 20 sessions of online live classes to prepare for the USMLE test. Each session takes two hours to complete.
The standard class size for the USMLE prep course is usually six to nine students. You will benefit from the virtual classroom where you get to interact with fellow students and an experienced instructor.
Since the live classes have small groups, the instructor can provide individualized attention to each student. You'll also benefit from the collaborative environment.
---
Varsity Tutors MCAT Review
When preparing for the MCAT, Varsity Tutors provides numerous options for studying. You can contact their customer service for the best tutors with credentials and online classes.
Further, you can choose from the MCAT 10-week prep class, a free MCAT practice test, and MCAT flashcards with questions and answers.
If you choose Varsity Tutors for your MCAT preparation, you should understand that their tutors may vary in quality when it comes to MCAT instruction.
Since the company hires tutors to cover a wide range of subjects, it may take more time to find the right tutor to help you improve your MCAT scores.
---
Varsity Tutors NAPLEX Review
Are you trying to get licensed to become a pharmacist? If so, you'll need to pass the North American Pharmacist Licensure Examination (NAPLEX). Varsity Tutors provides a NAPLEX prep course that incorporates eight two-hour sessions in a small virtual classroom with six to nine students.
The program uses a Zoom app to connect with the instructor and other students in a collaborative environment. Generally, you will also benefit from a tutoring session to prepare for the NAPLEX test.
A private tutor can help you cover the more difficult and dense topics on the NAPLEX test as well as provide you with strategic strategies for studying.
---
Varsity Tutors MBlex Review
Varsity Tutors also provides a test prep course for the Massage & Bodywork Licensing Examination (MBLEx). You can sign up for 10 sessions, which last two hours each. During these 20 hours of a live class, you will study topics like
Kinesiology
Pathology
Anatomy and physiology
Special, unique populations
Laws and regulations
Physiological effects of manipulating soft tissue
Guidelines for professional practice
Best of all, the online live course provides a 100% Pass Guarantee. As such, you'll know that the course will help you get licensed and begin your new career.
---
Varsity Tutors NCLEX Review
You can also sign up for a live online class to prepare for the National Council Licensure Examination for Nurses (NCLEX). In particular, the crash course has eight sessions with two hours for each class. The class lasts for two weeks and you can take it right before the exam.
The topics covered in the class include safety and infection control, health promotion and maintenance, physiological adaptation, psychosocial integrity, and reduction of risk potential.
---
Varsity Tutors GRE Review
Varsity Tutors can also help students looking to get into graduate school and obtain a good GRE score. Varsity Tutors provides an excellent GRE On-Demand Course with a large group class and multiple video lessons you can take on your own time.
The online course includes more than 90 videos. You can watch, pause, and resume each video based on your own time. The course also offers you a GRE prep eBook to study. The program involves 51 sessions of 30-minute video courses.
You will have access to the videos and study materials for up to one year.
---
Varsity Tutors GMAT Review
The Graduate Management Admission Test or GMAT is essential for those looking to get into a graduate management program.
As such, Varsity Tutors provides a useful GMAT 5-Week Prep Course where students can learn about the exam structure, vital math concepts, and data analysis evaluation.
The prep course will go over test-taking strategies and how to succeed in each section of the GMAT test. You will also learn the material necessary to succeed in the analytical writing and verbal sections of the exam. You can sign up for 10 sessions of the live course for five weeks straight.
---
Varsity Tutors SAT Prep Review
High school students can also benefit from Varsity Tutors by signing up for their SAT Eight-Week Prep Class. The course should help a high schooler improve his or her SAT scores and potentially get into a better college.
The virtual course lasts eight weeks with each session taking two hours. Here, you can identify ways to assess reading comprehension passages and find grammatical errors. You'll also learn how to solve a variety of math topics with and without using a calculator.
You will learn how to answer the more tricky questions on the SAT exam and figure out the best test-taking strategies involved.
---
Varsity Tutors ACT Prep Review
The ACT Two-Week Bootcamp provides you with eight sessions or four per week. Each one lasts two hours per session. The live course provides high schoolers with the skills they need to ace the exam. You will learn how to analyze reading comprehension passages and find grammatical mistakes.
Further, the course outlines how to assess scientific charts, graphs, and more. The class will cover each topic in the English, Math, Reading, and Essay section. These test prep courses from Varsity Tutors tend to help students improve their scores.
---
Frequently Asked Questions (FAQs) About Varsity Tutors
Check out the answers to several common questions about Varsity Tutors.
Can Varsity Tutors be trusted?
One issue that some find with Varsity Tutors is the large discrepancy between the take-home pay of the tutor and the fee that the student pays. A student may pay anywhere from $60 to $90 per hour of tutoring while the tutor takes home an income of only $15 or $20 per hour.
The extra funds are used for administrative and marketing purposes. Regardless, Varsity Tutors can generally be trusted as a company with a Trustpilot score of 4.8 out of 5.
Many customer reviews state having complete satisfaction with the services they choose. Many customers also approve of the tutors they've studied with.
Are Varsity Tutors sessions recorded?
The one-on-one private tutoring from Varsity Tutors provides an excellent virtual learning platform with recordings. Your private tutoring session gets recorded so you can watch what you've covered and studied each time you've met with your tutor.
That way, you will have more convenience and an opportunity to study the material you need. You'll love having the ability to review your tutoring session.
Are Varsity Tutors expensive?
You can expect to pay anywhere from $60 to $95 per hour for a private, one-on-one tutor at Varsity Tutors. A few live classes can get expensive while some are more affordable. However, you may enjoy the wide range of subjects that tutors from Varsity Tutors can cover.
Test prep help will also ensure you get into the right schooling program and advance your career.
Wrap-Up
We hope this Varsity Tutors review answered all of your questions and provided you with the information you sought. You can benefit from the wide range of subjects and test prep courses available from Varsity Tutors. Additionally, the company provides numerous other classroom services and study tools including mobile test prep apps.
Yet, the live classes may not provide as much detail as other programs. Generally, Varsity Tutors will provide you with the study materials and tutoring services you need to succeed academically.