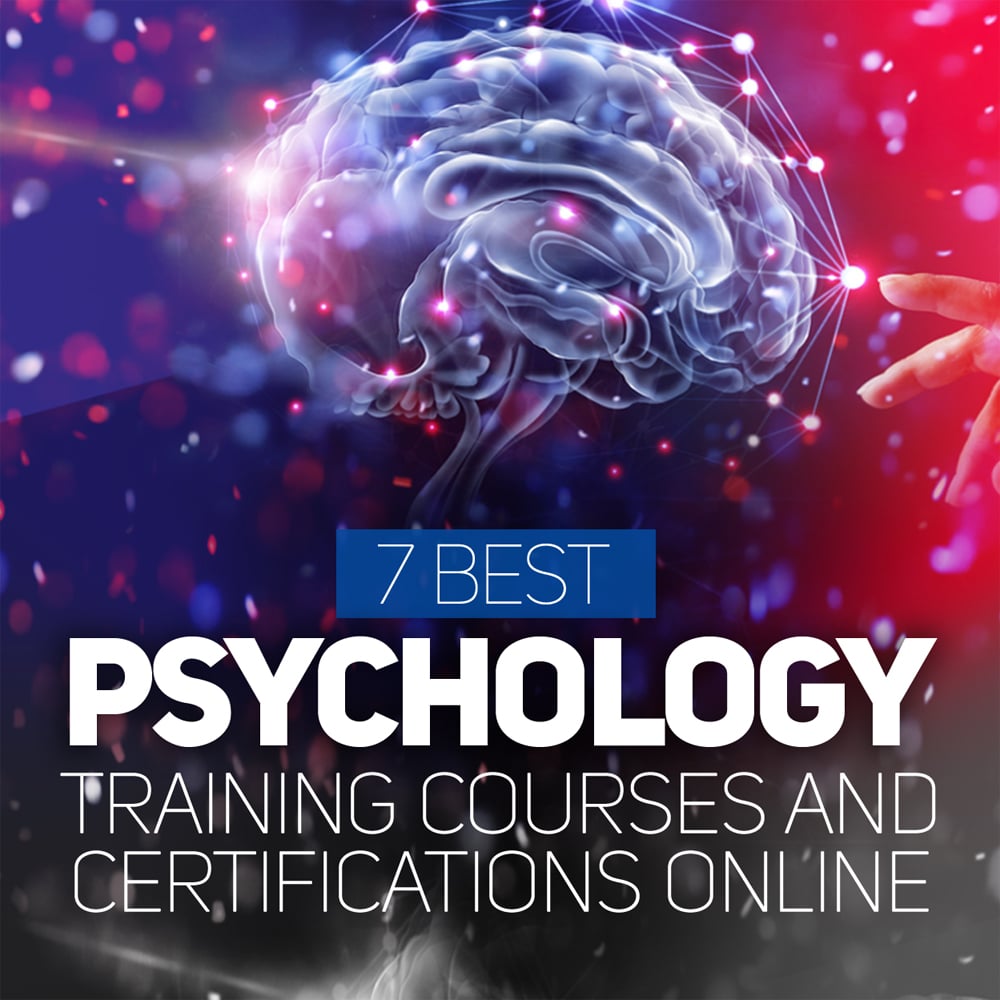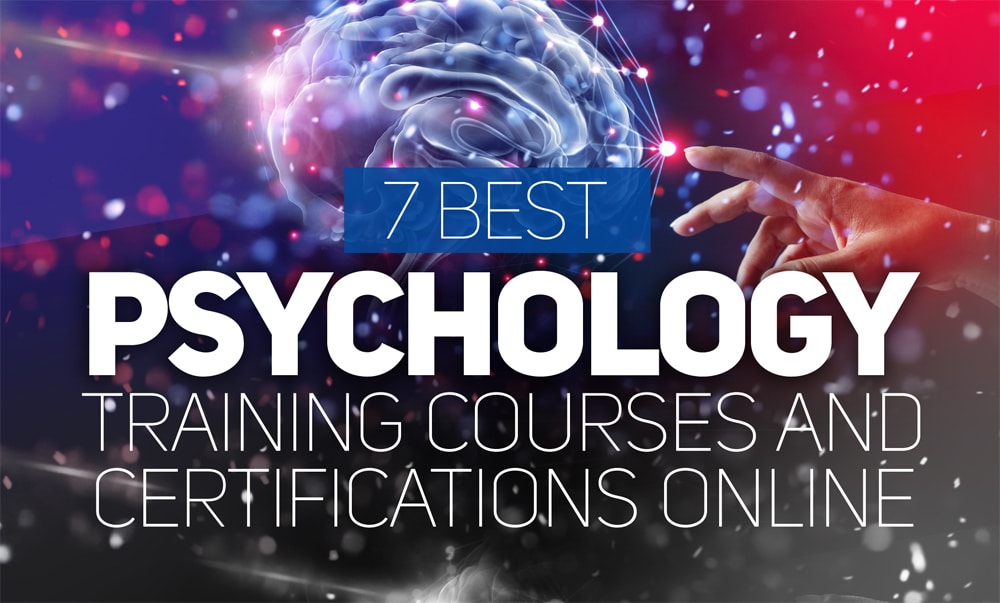 Introduction
Being an expert in psychology takes some investment of time and other resources. That's why it's necessary that you focus on finding a proper training course to assist you in reaching your goal. It's even easier now that it's possible to study and get certified online. So if you've been looking for the right course to help you acquire skills in psychology, you need to read this post. It comprises a list of the Best Psychology Training Courses and Certifications Online designed to help you do it.
The list includes free courses, certifications, and training programs available online. You need to read the whole post to understand the best courses so that you can choose the one you feel suits your training and certification needs.
---
7 Best Psychology Training Courses and Certifications Online

1. Coursera Foundations of Positive Psychology Specialization Certification Course
Your desire to become a skilled specialist in psychology must push you to take the right action. You need a course that takes you through tools and master strategies that will prepare you to thrive. This is what this course is all about.
Coursera, through University of Pennsylvania, offers this Foundations of Positive Psychology Specialization to you. It has so far trained over 21,400 students. More than 6,100 students have rated it 4.7 out of 5! The self-paced course takes you through in-depth learning using videos, quizzes as well as readings. This is intended to assist you develop enhanced skills.
You're going to learn through five courses that focus on key theories as well as research in the positive psychology field. You'll understand about goal setting, research methodology, gratitude, and resilience. At the end of your learning, you'll have mastered required psychology tools and strategies and discovered key psychology theories. Another skill to gain from this best psychology course is application of the key positive psychology concepts learnt to your personal life as well as professional life.
Key Course Highlights
| | |
| --- | --- |
| | Self-paced learning, which means flexible schedules |
| | Suitable for all learners including beginners |
| | Course accessible in English and subtitles available in English, Japanese, German, and Spanish |
| | Learning is through videos, quizzes, and graded assignments and quizzes |
| | Feedback provided for graded assignments and quizzes |
| | You'll be awarded a certification on completion of the specialization |
| | |
| --- | --- |
| Course Length: | 4 months/ 7 hours per week |
---

2. Coursera Introduction to Psychology
This is a psychology course online offered to you by University of Toronto. It focuses on unique psychology experiments meant to prepare you for the actual tasks. It prepares you to know about the human mind and behavior. It's rated 4.9 out of 5 and has so far enrolled more than 214,300 learners!
Areas to explore in the specialization include the brain as well as some cognitive abilities like memory that it supports, learning, perception and consciousness, and attention. You'll understand about human development, which includes growing up and growing old, and how other people's behavior affects the way we think and behave.
Students who take this course gain skills such as psychology, psychological issues, mental illness, and social psychology. Learning is through a series of videos and quizzes that ensure you obtain the right knowledge and skills. The instructor for the course has many years of experience in the field. In fact, he has won many awards for his lecturing and innovations in technology.
Key Course Highlights
Course is 100% online and self-paced

You can reset deadlines depending on your schedule

Includes

18.5 hours of video lectures

Unlimited access to video lectures, quizzes and assignments once you enrol

Students are prepared to undertake tasks like analyzing social events using psychology

On course completion, you'll earn a certificate that you can share in social networks such as LinkedIn

In case you can't afford the course fee, you can apply for financial aid

Course material available in English and subtitles in English and Spanish
| | |
| --- | --- |
| Course Length: | Length: 33 hours |
---

3. edX Introduction to Developmental, Social and Clinical Psychology Course
This self-paced course allows you to progress at your speed. It's offered to students by the University of Queensland with expert instructors taking them through the course modules. There are four high-quality training courses to take. The courses cover areas like how to understand human behavior. You'll also learn how to appreciate how we develop through our lifespan, about commonly known psychology disorders and treatment, systematic research and its benefits, and how to carry out research and report its findings.
Those who have cleared the course have given it a rating of 4.5 out 5. This means it's one of the leading psychology courses in the world. This is a great program to help learners know more about human development and behavior. And if your desire is to accelerate your psychology career, then this is the right course for you. It's focused, convenient, flexible, and supportive!
Key Course Highlights
| | |
| --- | --- |
| | Self-paced course |
| | Learners will know about proper research methods in psychology |
| | Includes four courses where the first three can be taken in any order |
| | There are 7-8 sections for each course |
| | It's affordable with flexible learning schedules |
| | Topics include introduction to social psychology, developmental psychology, clinical psychology, and psychological based research methods |
| | A verified certificate awarded to you on successful completion of the course |
| | |
| --- | --- |
| Course Length: | 7 months/ 1-2 hours per week |
---

4. Coursera Introduction to Psychology Course by Yale University
This course aims to answer a number of questions that people ask regarding what makes them happy, why they're fearful, causes of mental illness and their cure, and more. By learning through this psychology course by Yale University, you'll get an exhaustive overview of scientific study of thought as well as human behavior. There are six comprehensive courses offered through video lectures, readings, and quizzes.
Topics explored include perception, learning, communication, memory, persuasion, decision-making, social behavior, and emotions. And if you wish to learn these aspects in relation to the development of a child's mind, how different they are, how their brains are wired up, and their reaction to illness and injury, then you need to take this course. More than 100,000 students have enrolled and successfully completed this highly rated course!
Key Course Highlights
| | |
| --- | --- |
| | Completely online to help you learn important aspects of psychology anytime from anywhere |
| | Flexible deadlines enabling you to reset them as per your own schedule |
| | Targets beginners who wish to learn about crucial areas like reasoning, critical thinking, problem solving, analytical thinking, and abstract thinking |
| | Course available in English with subtitles in English, Portuguese (Brazilian), and Spanish |
| | Financial assistance available to learners who can't afford the training course fee |
| | You'll be awarded a shareable course certificate on successful completion |
---

5. edX The Science of Happiness at Work
This best psychology training and certification course online is brought to you by edX in collaboration with University of California. It has three skilled-based courses to help you understand why happiness in the workplace shouldn't be an afterthought but a goal. This is premised on the fact that happy people are more productive both at work and at home. There's also something about improved productivity from such people. Happiness also leads to fewer health challenges, and is key to your success and the success of your organization.
The program is taught by a faculty expert who happens to be an authority in the science of happiness. The goal is to help you understand the importance of happiness at work as well as how to help your colleagues to appreciate it. Topics to learn include research-based advantages of happiness at work, evaluating levels of happiness in your organization, and strategies to help in boosting happiness as well as resilience to stressful situations.
Students also cover areas like how to use social as well as emotional intelligence to lead. The art of building more cooperative as well as collaborative relationships is also another critical area covered by this standout course.
Key Course Highlights
| | |
| --- | --- |
| | Course is self-paced and is fully online |
| | Program is convenient, flexible and supportive to your learning needs |
| | Equips you with the most sought after skills by employers today which are key to happiness |
| | Prepares you to develop a more engaging and collaborative personality which is useful in the workplace |
| | You receive a verified certificate after finishing the course |
| | |
| --- | --- |
| Course Length: | 3 months/ 1-2 hours per week |
---

6. edX Psychology- Health and Behavior Training Course
In this course, edX has collaborated with the University of British Colombia to make sure you're prepared to understand how stress is related to one's physical as well as mental health. It also covers how to treat abnormal behavior, which includes psychological disorders. The goal here is to ensure you're ready to assess various psychological disorders and understand how to treat them.
This course comes to you absolutely free, but if you need a verified certificate, you'll have to pay a small fee. This certificate is signed by a qualified instructor and has a logo that verifies your achievements. This will greatly improve your career prospects. And since it's a popular psychology course, so far over 14,200 students have managed to go through it successfully.
Key Course Highlights
Purely online course

No prerequisites

Suitable for all learners including beginners

Lessons are provide by qualified instructors through videos and video transcripts, both in English

–

Free course, but you have to pay a small fee to get a verified shareable certificate
| | |
| --- | --- |
| Course Length: | 4 weeks/ 8-12 hours per week |
---

7. edX Psychology of Personal Growth Online Training Course
There are factors that influence your personal growth. This is what this edX Psychology of Personal Growth course by the Hong Kong University aims to make you understand. You'll get to know how to become who you are and how to kick start the journey. Included in the course are factors like personality, emotions, romantic as well as intimate relationships, and the influence of culture on these factors and your growth. These topics are covered in five modules that take you up to 6 weeks to cover. More than 35,100 learners have already completed the course.
This psychology course is offered to you free of charge, but in case you require a verified certification, you'll have to part with a small fee. The video lectures and the transcripts are all available in English. Getting to understand the factors that affect your personal growth is key. The knowledge you obtain through this course will enable you to win over any negative influences in your life so as to reach your highest potential.
Key Course Highlights
| | |
| --- | --- |
| | Online course |
| | Learn through English video lectures accompanied with English video transcripts |
| | Important course for anyone who wishes to understand how their emotions and personality affect their personal growth |
| | Learn about psychology adjustment, understanding yourself, exploring your emotions, relationships, and more |
| | Free course, but pay an affordable fee to obtain a verified certification |
| | Get certification that you can share on your social networks |
| | |
| --- | --- |
| Course Length: | 6 weeks/ 2-3 hours a week |
---
Conclusion
These are the best psychology training and certification courses online that we've complied for you. It's not enough to go through the list and leave it at that. You need to take that step of registering for your favorable course. After this step, you can begin your studies immediately and move through your desired course at your own pace. If you need a free course, you'll find it in this list, and if you prefer a paid one, you'll also find it right here. Make the most out of these courses by registering and starting your course right away. Wishing you a great experience as you learn!