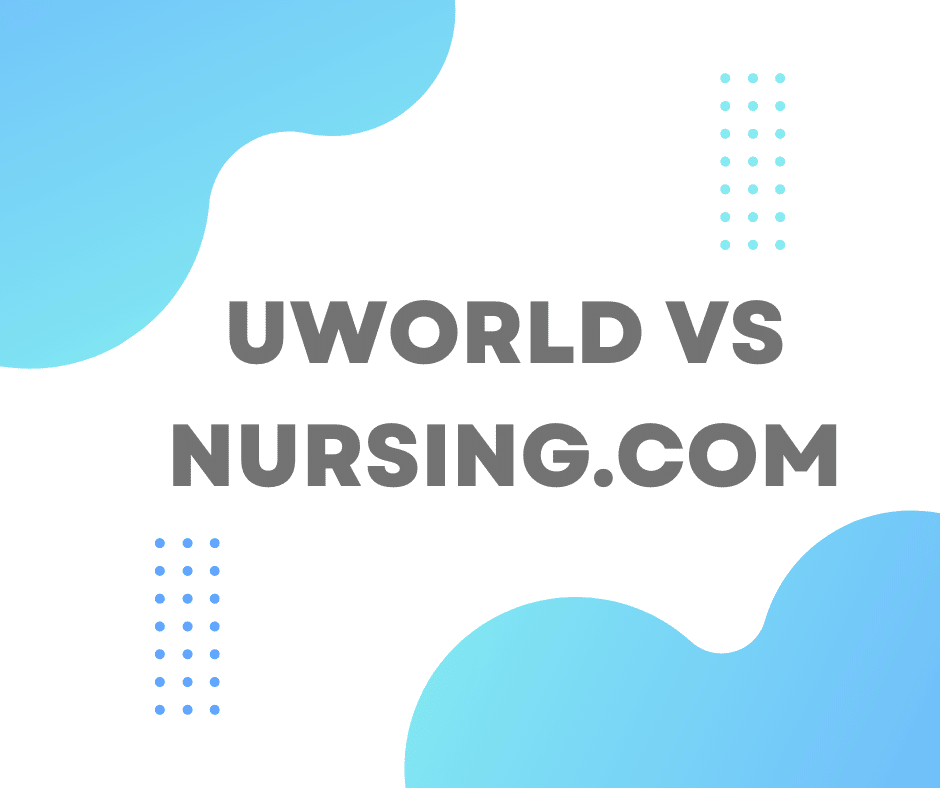 What's the best NCLEX prep course in 2023?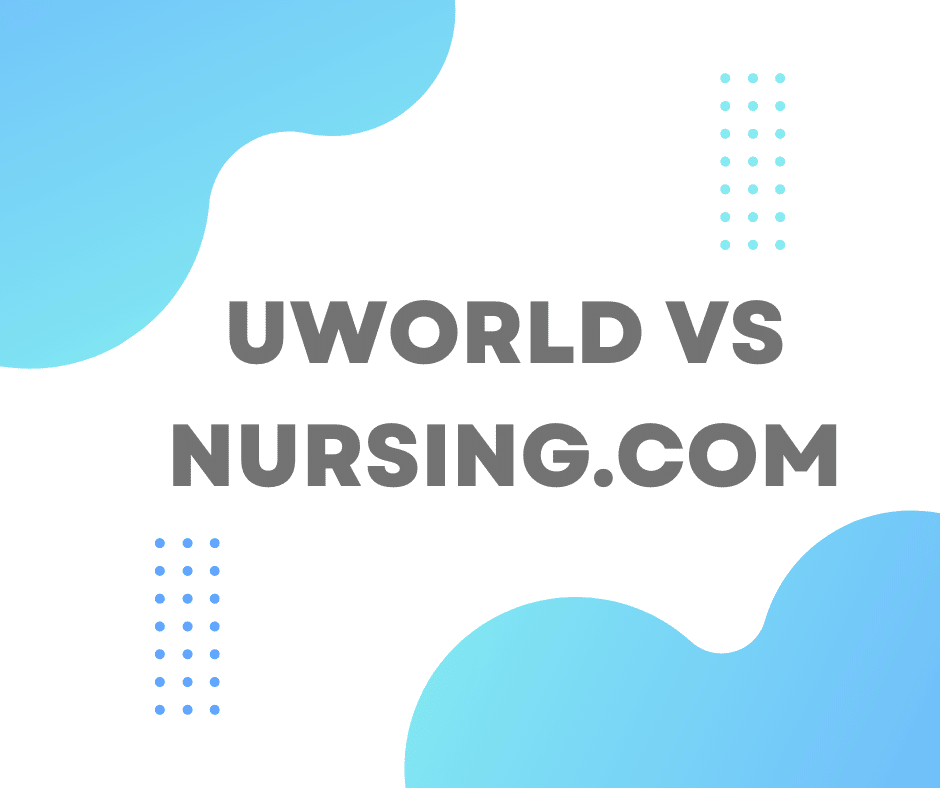 Nursing.com and UWorld are the two of the most popular test prep providers for the NCLEX (the National Council Licensure Examination). As you know this test is required for nursing students, whether they are aiming for a registered nurse certification or licensed practice nurse.
It's crucial to prepare for the NCLEX test, but there are dozens of testing sites and prep courses to choose from. NCLEX prep courses can be expensive, so choosing the correct one is essential to your success. If you have narrowed it down between Nursing.com (formerly NRSNG) and UWorld, here is a guide to help you choose the best NCLEX review service for passing the NCLEX.
Nursing.com vs. UWorld
Nursing.com was known as NRSNG for several years and has been in business since 2018. The site's mission is to become the best and most trusted website for nursing test prep. To slow the nursing shortage, Nursing.com offers discounts throughout the year.
UWorld is a testing site for multiple tests, including the NCLEX test. In business since 2001, UWorld has offered test preparation materials for high schoolers, college students, and medical students. However, we will focus on the NCLEX for this review.
Both of these websites offer full prep courses for passing the NCLEX and other nursing exams. The prep courses involve lessons, flashcards, practice questions, and tests. However, there is a difference in how much each course offers. Here are the details of the courses, as well as how to choose between the two services.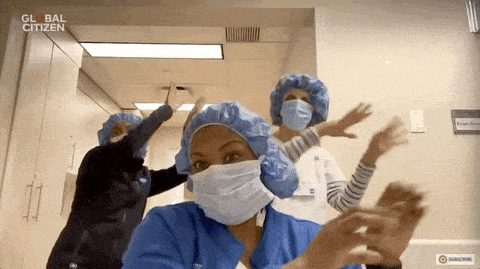 NCLEX Prep: Nursing.com vs. UWorld
Although there are differences between the two courses, the basics they offer are the same. NCLEX prep courses provide practice questions, online coursework, and lessons to help prepare you for the test. In addition, both have a set number of practice tests.
All the coursework for both courses is online, including the practice tests. When you take the actual NCLEX test, you must take it on a computer. Practicing in a similar situation and timing is recommended, although not required, for the included practice tests.
Once you sign up for a website, you will have a certain amount of time to complete your NCLEX review. Most sources advise at least four months of studying before your scheduled test date, with six months on average. The longer you study, the more prepared you will be. However, some online courses have time limits on memberships.
Here is an in-depth comparison of the main factors that go into test preparation and how Nursing.com and UWorld approach them. Then, we'll discuss the differences and similarities between the two companies and the strengths and weaknesses of each.
---
What's more expensive Uworld or Nursing.com?
Of course, price is essential when deciding which test prep company to go with. Any test preparation will cost money because you pay for an official practice test and coursework. However, if you work through all of the available material, you should be able to answer the NCLEX questions easily.
While both Nursing.com and UWorld have similar prices, Nursing.com is slightly less expensive. A full course at UWorld costs $279, and a Nursing.com course is $246. There are regular sales and discounts on both sites. However, price shouldn't be the deciding factor, as both services offer different coursework.
Of course prices are always changing. it's best to check with the source for the most up to date information. Click the link below to check the current prices for Nursing.com NCLEX:
---
Who has better NCLEX practice questions?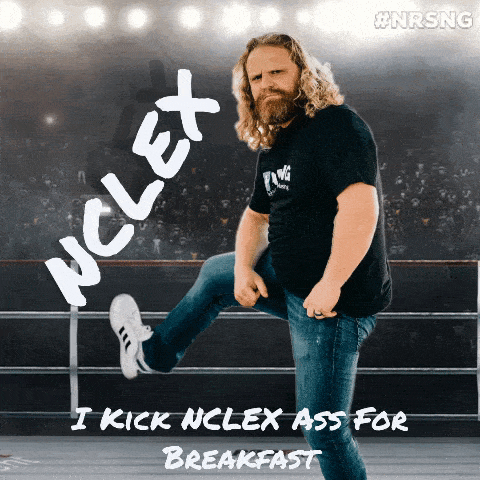 With Nursing.com and UWorld, you'll get access to a specific number of practice questions and tests. You can take the practice tests multiple times, but they are most effective the first time. However, nursing students can take practice questions multiple times to familiarize themselves with the format of the questions, the content involved, and the critical thinking skills required.
When it comes to practice questions, Nursing.com has a much larger offering. This is because the site is dedicated solely to nursing prep and testing, while UWorld offers prep work for various academic tests, from ACTS to MCATs. Nursing.com offers over 6,000 test questions, while UWorld has over 2,000.
Practice tests are crucial. Practice questions might help you to familiarize yourself with the content and format of NCLEX questions, but you'll need to see how well you can perform in the timed aspect of a full test. The NCLEX isn't short; taking practice tests will help you prepare for that. UWorld offers two practice tests, while Nursing.com has three available.
Video Instruction and Lessons
Of course, you will also need to learn what is presented on the test. You need to know the material in addition to the format, and this should include an online textbook format, lessons, and video supplements. This is where the two services differ the most, so a nursing student might choose based on learning style.
When it comes to lessons and visuals, both companies offer a full textbook. However, UWorld's graphs and visual materials have a wider span and cover more material than Nursing.com's. If you are a visual learner, you will appreciate the visual detail in the UWorld catalog.
However, Nursing.com has a catalog area that UWorld doesn't offer. Where UWorld's course focuses on an online textbook and NCLEX-style questions, Nursing.com has a video library of over 300 lessons. For audio-visual learners, this makes up for the lack of solid visuals in the online textbook.
Nursing students who intend to sit for the National Council Licensure Examination (NCLEX) understand the need for …
Preparation for the USMLE is a daunting task. With so much material to learn and a ton of potential resources …
Kaplan became one of the most respected names in standardized testing through their high-quality prep courses that …
While these two courses approach teaching differently, both offer a comprehensive guide to the NCLEX. As you work through the guide, the courses lead into practice questions to prepare you for the test. Finally, you'll take a practice test to see if you're ready to pass the NCLEX RN test.
Check out Nursing.com's free trial to get a taste of their NCLEX videos below:
---
Supplemental Material
In addition to the basic studying material, online textbook, and practice questions, both online courses include some extra material for nursing students. However, Nursing.com has a wider array of extra materials than UWorld offers.
UWorld has a great Qbank, a question bank that shuffles questions and repeats questions you struggle with. Think of it as an online flashcard bank. However, this is the only supplemental material offered by UWorld.
Nursing.com has cheat sheets, study guides, flashcards, and memorization aids, as well as potential schedules for your practice tests. The flashcards aren't as intuitive as UWorld's Qbank, but Nursing.com offers more.
Access and Terms
When you purchase a subscription to either service, the website will give you a certain amount of time within your course. You should schedule your NCLEX before the end of this time or right after so you don't have to worry about retaining the information after your subscription ends.
Nursing.com gives you access to the course for an entire year, including training videos, practice tests, and supplemental material. You can use everything within the course until the year is over. After this, you'll be shut out and unable to access the work you've done on practices.
UWorld only has a 180-day subscription period. After six months, the company will require you to buy the course again to continue practicing. However, six months is a great time to prepare for the NCLEX. If you need more, consider using a Nursing.com course instead.
Nursing.com vs. UWorld: Which Is Better?
Nursing.com offers a more comprehensive catalog of NCLEX practice questions, practice tests, and longer access periods. They also offer a much better better price, including semi-regular discounts.
Best of all Nursing.com offers a DOUBLE money back guarantee.
If you fail the NCLEX but pass at least one SIMCLEX® exam, they will refund you 200% of your membership fee! So that is EVERY penny you spent on your subscription before taking the NCLEX doubled! Uworld has no guarantee what so ever.
Although both Nursing.com and UWorld have excellent NCLEX prep courses to help you pass the NCLEX, our pick for the best NCLEX review service is Nursing.com. Because of their singular focus on nursing examinations, they have created best experience for passing the NCLEX hands down.