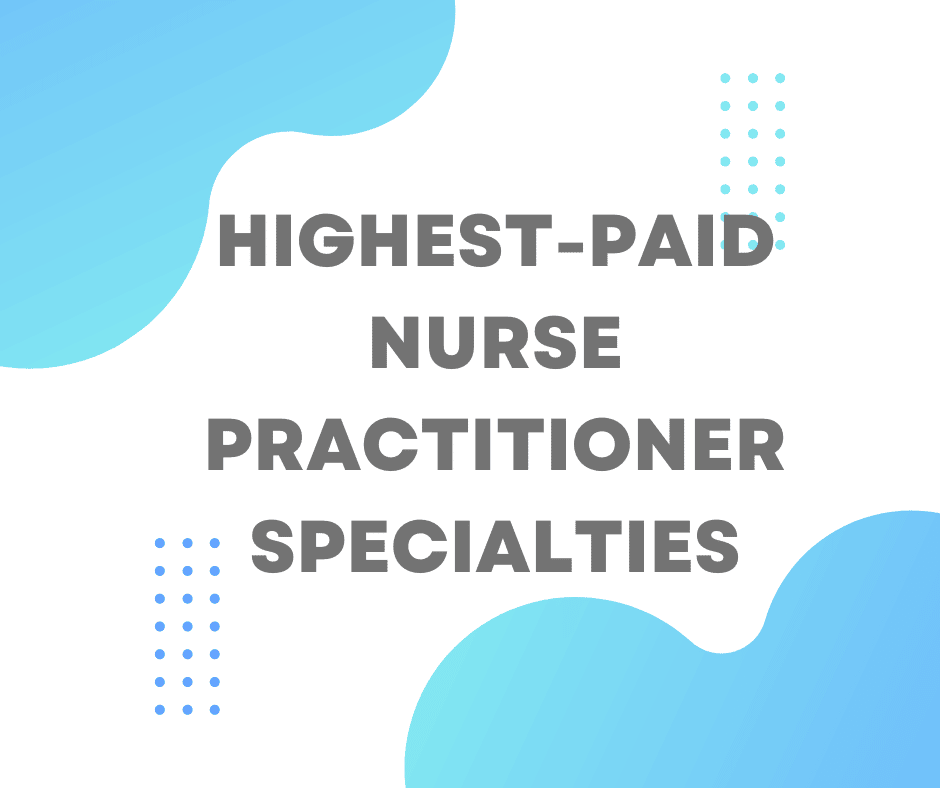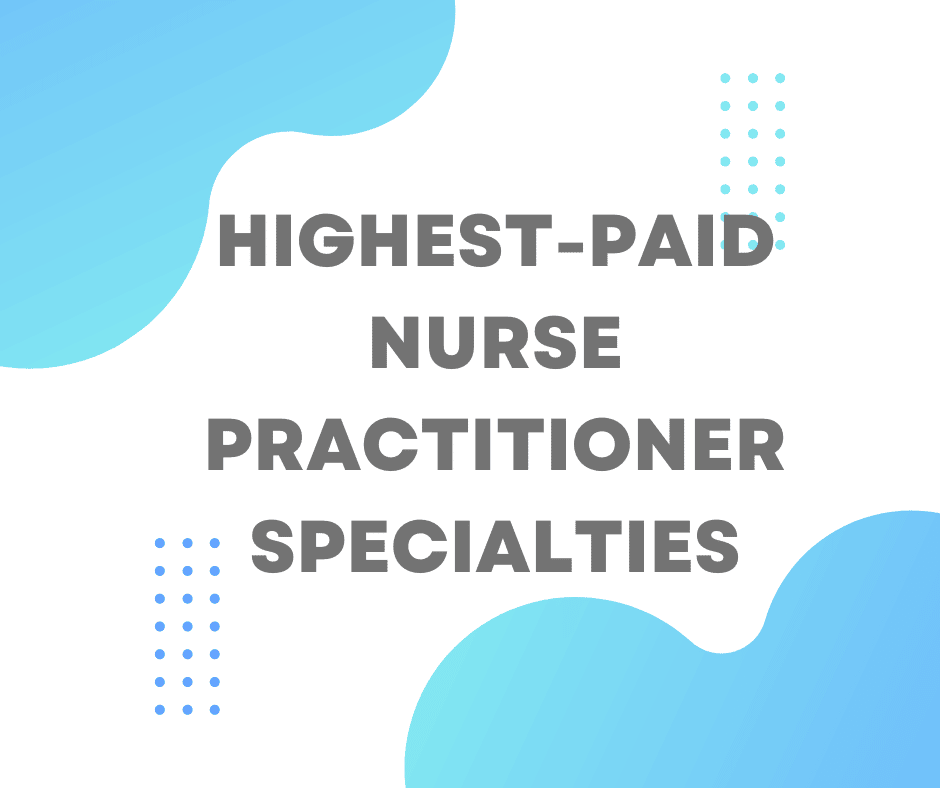 What NP Specialty Will Pay You The Most in 2023?
Nurse Practitioners (NP) are also called Advanced Practice Registered Nurses (APRN). These nurses are licensed clinicians that provide primary care and specialty health services.
In the United States, you must be a Registered Nurse (RN) to pursue a career as a Nurse Practitioner. You must also hold a Bachelor of Science in Nursing (BSN) degree alongside a Masters of Science in Nursing (MSN) degree.
These degrees train would be NPs in specific nursing specializations. It teaches you how to care for patients, young and old alike.
You receive training to devise treatment plans and use diagnostic skills to improve the health of your future patients.
Nurse Practitioner Job Outlook
Caring nurse practitioners are in high demand in many of America's most expensive healthcare fields. Jobs rates for Nurse Practitioners will see a 40% growth spurt in the next decade, according to the U.S. Bureau of Labor Statistics (BLS)
In April 2022, the US boasted 355,000 Nurse Practitioners, a sharp increase from 2021's statistics. Chances are some of the highest-paying Nurse Practitioner specialties inspired them to take on the rewarding (albeit difficult) journey to become an NP. 
13 Highest Paying NP Specialties of 2023
When it comes to nursing, the pay scale differs depending on what sort of nurse you are.
The average Nurse Practitioner's salary is much higher than that of a Licensed Nurse Practitioner or a Registered Nurse for example.
These higher salaries are justified, given that nurse practitioners tend to have more years of experience. That clinical experience means nurses looking for nurse practitioner jobs can expect larger salaries in return for their hard work.
Read on to discover 13 of the highest-paid nurse practitioner specialties of 2023
Nurse Anesthetist
If you take on a career as a nurse anesthetist, you will provide medications and sedatives for patients before, during, and after surgery.
These medications ensure patients are either sleeping or numb to any pain. Nurse anesthetists also observe several biological functions during and after surgery.
Nurse anesthetists will use several different anesthesia methods based on the type of surgical procedure:
Sedation is administered via IV and works to keep patients relaxed during surgery. Sedation can be mild, moderate, or deep.
Regional Anesthesia numbs specific body parts for the duration of a procedure.
General Anesthesia puts patients to sleep during surgery so they cannot feel or experience anything.
As a nurse anesthetist, you're responsible for working with patients of all ages. This care includes physical assessments, administering anesthesia, maintaining it, and assisting with recovery after the anesthesia ends.
This nurse practitioner specialty is the highest earning on the list by a large margin, with an annual salary average of $203,105. On the low-end, nurse anesthetists make $188,703 a year, but on the high end, they can make up to $219,619.
Neonatal Nurse Practitioner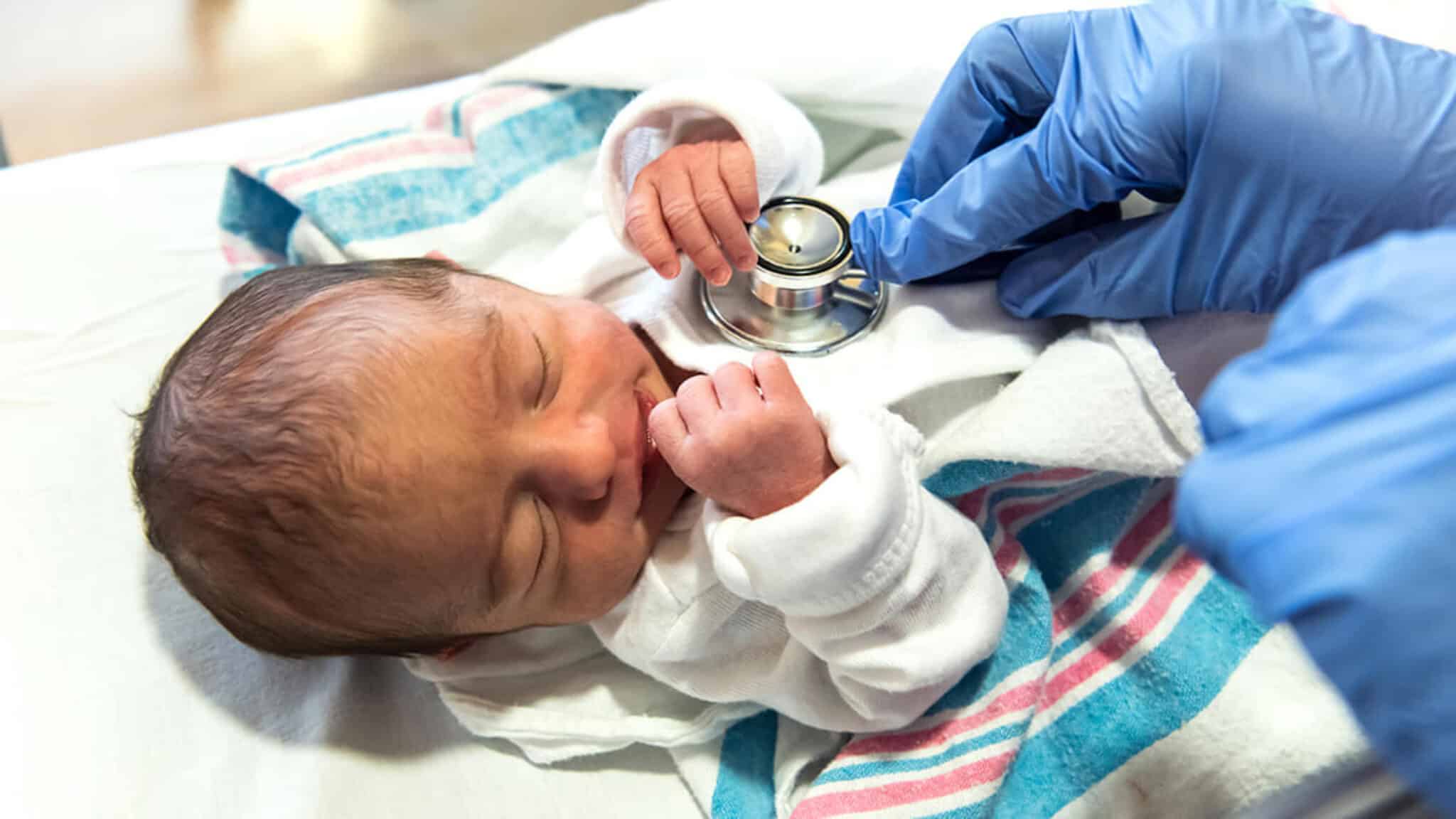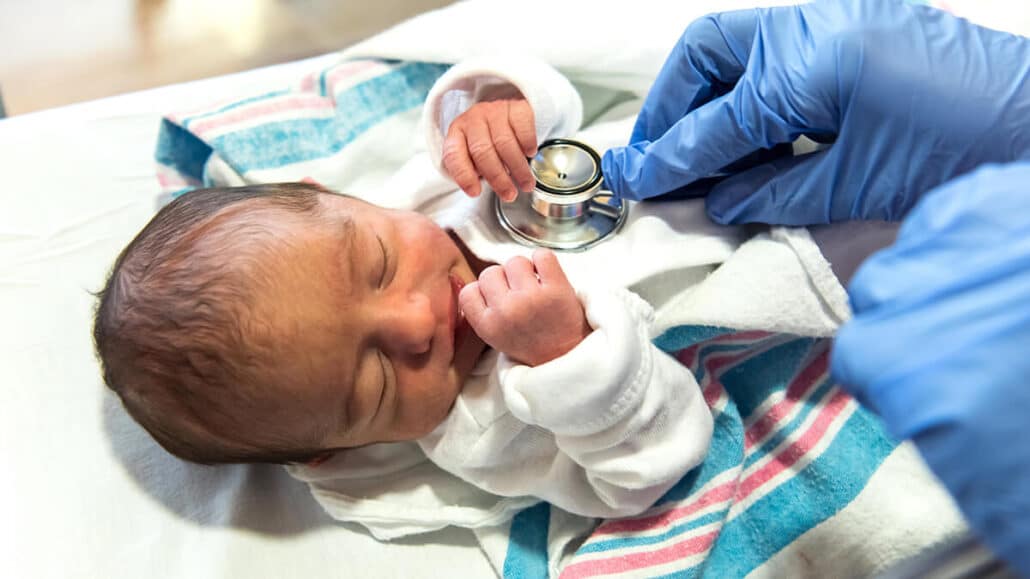 Coming in second place is the neonatal nurse practitioner, with an annual salary of $132,474. The highest-earning NNPs can make as much as $143,231, while low-end earning NNPs still take home an impressive $121,771 yearly.
Neonatal nurses provide all types of care across the healthcare spectrum including primary, acute, chronic, and critical care for newborns, infants, and toddlers up to 24 months.
NNPs' primary care focus centers on caring for preterm babies and their families. As a neonatal nurse practitioner, you would work closely with pediatric specialists and neonatologists as a team to treat newborns.
You can expect to perform full physical and gestational age assessments, write regular orders for tests, medications, and treatments, provide immunizations and perform screening tests,
You would also be responsible for procedures that help in identifying diagnoses for newborn patients like:
Thoracentesis
Delivery Room Resuscitation
Intubation
Umbilical Line Placement
Chest Tube Placement
PICC Placement
Peripheral Arterial Line Placement
Emergency Nurse Practitioner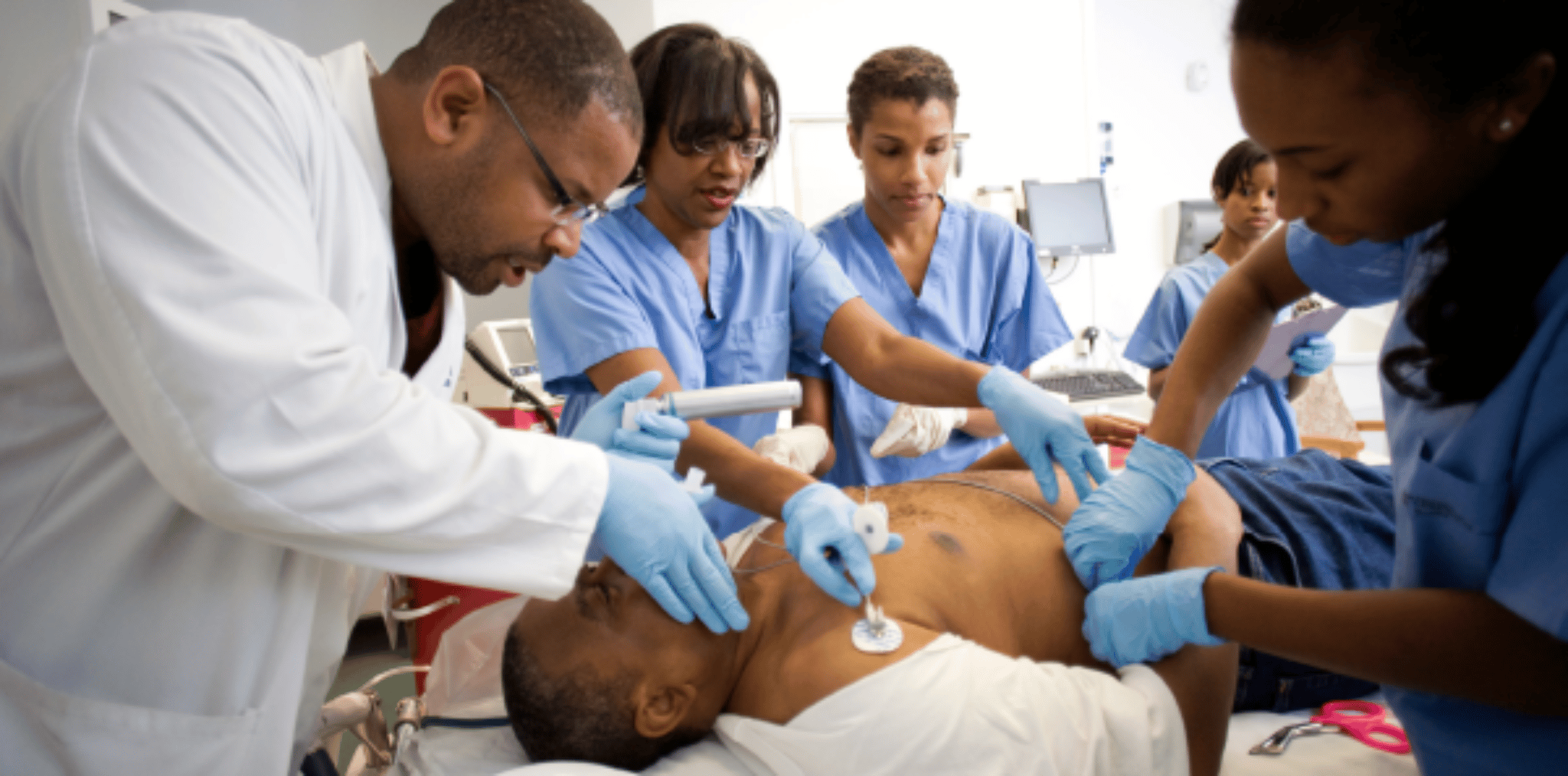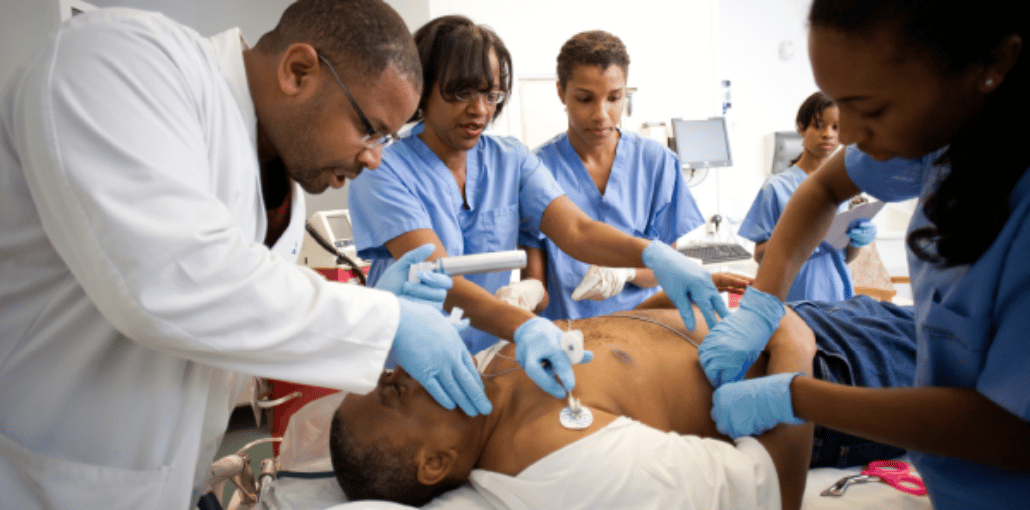 Emergency nurse practitioners are third in our list of the highest-paid nurse practitioner specialties. ENPs are licensed specialty care providers who care for patients in ambulatory, urgent, and emergency room situations.
Emergency nurse practitioners observe, assess, diagnose, and treat episodic illness and chronic disease for patients of all ages in a given population.
ENPs specialize in triage care, differential diagnoses, ongoing evaluation, patient prioritization, and coordinating care once the patient is ready to leave the ER.
As a nurse practitioner, you're responsible for ordering and assessing diagnostic studies and tests. You must provide medicinal and non-medicinal therapies to ER patients as well. Scope of care also includes educating and instructing a patient's family on recovery and injury prevention.
ENPs earn an average annual salary of $126,388 but can make as much as $140,557. On the low-end emergency nurse practitioners make $115,879.
Cardiology Nurse Practitioner
Next up is the cardiology nurse practitioner with an average annual salary of $121,520. This career track has a lower earning potential of $114,330, and a high-end potential of $129,660.
Cardiac nurse practitioners specialize in caring for patients suffering from ill cardiovascular health and preventive cardiovascular care. As a cardiology NP you can expect to work with various other healthcare specialists to treat and manage patients with arrhythmia, heart disease, and valve abnormalities.
You would likely work at a hospital, private cardiology practice, or a cardiology care center. Scope of care includes providing urgent care in the event of a cardiac emergency and assessing the heart health of patients over time.
Your work as a cardiac nurse includes all stages of treatment, from diagnosis to post-operative care.
Orthopedic Nurse Practitioner
Orthopedic nurse practitioners are APRNs who treat patients with musculoskeletal diseases and injuries. Your main focus as an orthopedic NP is to aid patients in post-surgical recovery and rehabilitation. The end goal is to return your patients to full, pain-free mobility.
Common musculoskeletal problems that orthopedic nurse practitioners treat are joint replacements, broken or fractured bones, arthritis, and osteoporosis. It's common for you to help Orthopedic surgeons during and after procedures.
Your daily responsibilities will include educating and informing patients about their conditions, administering routine assessments and exams, creating pain management plans, monitoring pharmaceutical care, and monitoring vital signs throughout recovery.
Orthopedic NPs work in hospitals, outpatient clinics, and private doctor's offices. As an orthopedic nurse, you can embrace the versatility of your position by working in rehab centers, health agencies, and assisted living centers.
As an orthopedic NP, you would enjoy one of the highest-paid nurse practitioner specialties with an average salary of $120,300. You could potentially make more with a high-end evaluation of $127,900 per year.
Oncology Nurse Practitioner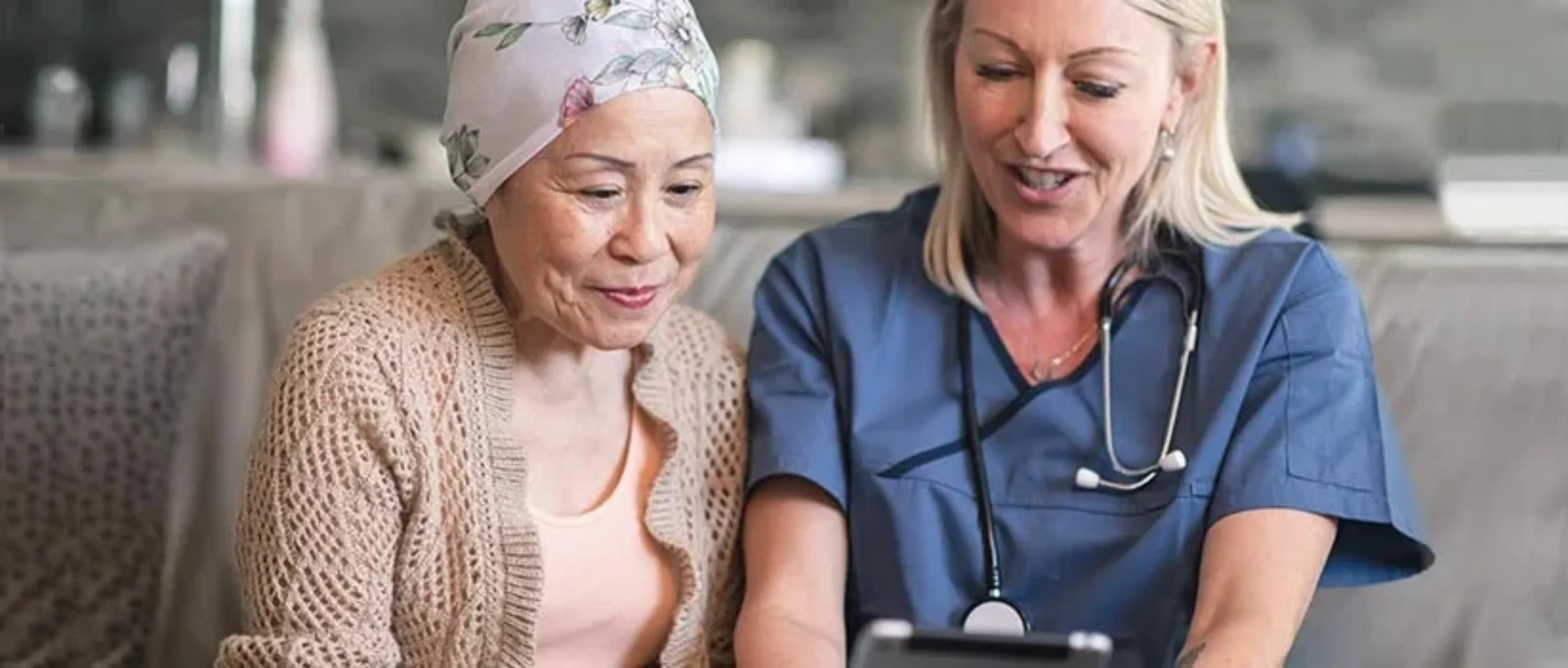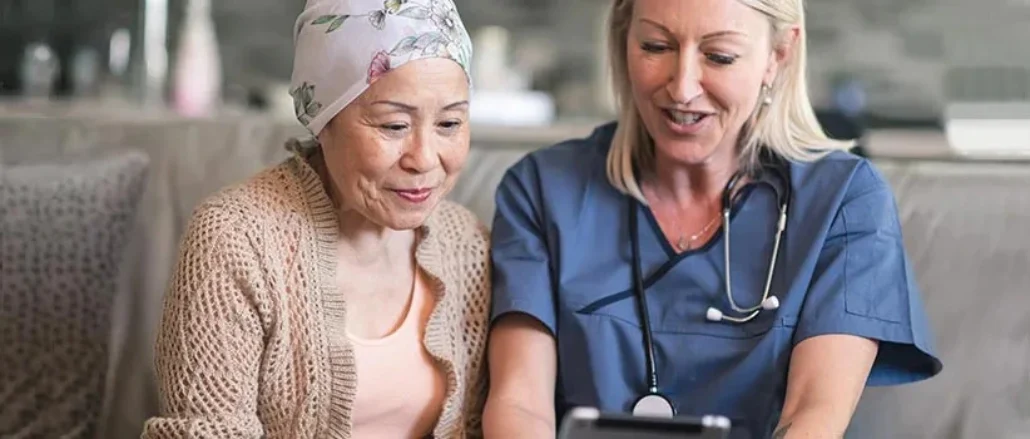 The median annual salary of an oncology nurse practitioner is rather impressive. You could make $120,163 a year on average and up to $124,585. Even on the low end, $113,168 is still a great salary.
Oncology nurse practitioners specialize in caring for cancer patients under the supervision of an oncologist. Oncology NPs are trained to diagnose conditions, perform exams, and treat symptoms.
Scope of care includes caring for patients during chemotherapy, prescribing various medications, ordering lab tests, and interpreting the results. As an oncology NP, you might also participate in research trials.
Counseling and educating the family members of your patients is an essential duty, alongside managing the often debilitating side effects of cancer treatments. You also perform chemotherapy and administer biopsies.
Family Nurse Practitioner
Family nurse practitioners are responsible for the primary and specialty care of patients of every age group. FNPs provide preventative care and long-term health monitoring along with assisting doctors in their practice.
Family NPs act as a bridge between patients and their primary physicians so you would focus on being the central communication point for all their health needs.
If you choose to take the family nurse practitioner path you should be prepared to adapt and overcome to meet the challenge of caring for a diverse patient pool.
The median annual salary of a family nurse practitioner is $119,390. The highest-earning family NPs make up to $129,700 a year while lower-earning nurse practitioners make $110,790.
Acute Care Nurse Practitioner
The annual salary of an acute care nurse practitioner is $117,770, with the potential to make $126,235 a year.
As an acute care NP you would work as an independently licensed health provider who works with a wide variety of health care professionals to optimize the outcomes for your patients. You need to work closely with many healthcare roles like:
Physicians
RNs
Other NPS
Speech Therapists
Physical Therapists
Chaplains
Nutritionists
Your focus will center on evaluating and diagnosing medical conditions, drawing up treatment plans, and monitoring treatment results. You might also need to provide restorative care in both emergency and non-emergency scenarios.
When you become an acute care nurse practitioner you will care for critically ill patients who are possibly vulnerable to serious complications. You might also be responsible for patients with complex chronic illnesses.
Psychiatric Nurse Practitioner
As a psychiatric mental health NP, you would be tasked with providing care for patients with mental illnesses. You would use your training to care for patients of all ages with various mental health issues.
Many psychiatric nurse practitioners can assess, diagnose, draw up care plans, and provide many of the same health services as medical doctors. If you become a psychiatric nurse practitioner you will work with patients diagnosed by the standards of the Diagnostic and Statistical Manual of Mental Disorders (DSM).
There are several mental illnesses listed in the DSM. Some of the most common issues psychiatric NPs treat are:
Eating Disorders
Personality Disorders
Depression
Anxiety
Schizophrenia
Trauma-Related Disorders (PTSD, CPTSD)
Psychosis
As one of the highest-paid nurse practitioner specialties, the annual salary of a psychiatric nurse practitioner is an impressive $114,140. Even the lower-end earning potential is great, at $102,190.
Clinical Nurse Specialist
If you decide to work as a clinical nurse specialist you can enjoy one of the highest-paid nurse practitioner specialties. The median annual salary of a clinical NP is $114,124, though higher-earning NPs can make as much as $125,009 a year.
To work as a clinical practice nurse specialist, you have to hold an MSN or doctoral degree in nursing. This education would help you diagnose, assess, and treat a wide variety of patients.
If you enjoy healthcare management and research then the CNS track could be great for you. Your job as a clinical nurse specialist involves providing cost-effective care in several fields including
Geriatrics
Pediatrics
Women's Health
Rehabilitation Services
Wound Care
Psychiatric Health
Emergency Room Services
Pain Management
Oncology
Pediatric Nurse Practitioner
For those of you who dream of healing and helping children, the pediatric nurse practitioner (PNP) track could prove to be a fulfilling and lucrative career choice.
As a PNP you would care for patients from infancy to adolescence. Your main focus would be providing quality care and communicating effectively with younger patients.
You will need to exercise more sensitivity and compassion with younger patients to provide both healthcare services and emotional/psychological support for children of all ages. As a PNP you might find work in a children's hospital or the children's ward of a hospital.
You might also find work at private practices or specializations like pediatric oncology clinics. Education and advocacy are just as important as medical care when it comes to dealing with young patients.
The average salaries of pediatric nurse practitioners are $113,900. You could make up to $119,500, though some PNPs make as little as $106,400.
Women's Health Nurse Practitioner
If you're passionate about women's health and wellness, a career as a nurse practitioner for women could be the perfect fit with plenty of earning potential to boot.
As a WHNP your focus centers on providing healthcare services for women across the lifespan. You would mainly provide treatment in specialties like gynecology and obstetrics along with providing health education, prenatal care, and contraceptive counseling.
Other duties include STD screenings and follow-up care, pregnancy testing, menopausal care, and treating common infections. This is unlike a nurse midwife who specializes in pregnancy and delivery and oversees the birthing process as midwives.
The average annual salary of a women's health nurse practitioner is $112,385, which is more than $50,000 over the national average salary in America.
Adult-Gerontology Nurse Practitioner
The median annual salary of the last highest-paid nurse practitioner specialty is $102,817. Adult gerontology nurse practitioners have an even higher earning potential of $111,697 a year.
As an AGNP you would focus on the field of Gerontology and the treatment of seniors from late adulthood until the end of their life.
You would help treat symptoms of biological aging and care for a population with unique physiological and physical needs. Adult gerontology nurse practitioners help patients deal with reduced bone density, decreased respiratory strength, and a higher proclivity for infections.
Final Thoughts on the Highest-Paying Nurse Practitioner Jobs
You might have goals and dreams of becoming a nurse practitioner someday and for a very good reason. Nurse practitioners lead rewarding careers that provide plenty of financial stability.
NPs are some of the highest-paid healthcare professionals today and you have a wide variety of career tracks to choose from as a potential nurse practitioner.
Specializing in an NP field shows your dedication and expertise and when you get certified your salary potential can only grow.
A nurse practitioner role is a well-paid one, as shown by this list of the highest-paid nurse practitioner specialties. It comes with more responsibilities and a greater chance to heal and help many people.