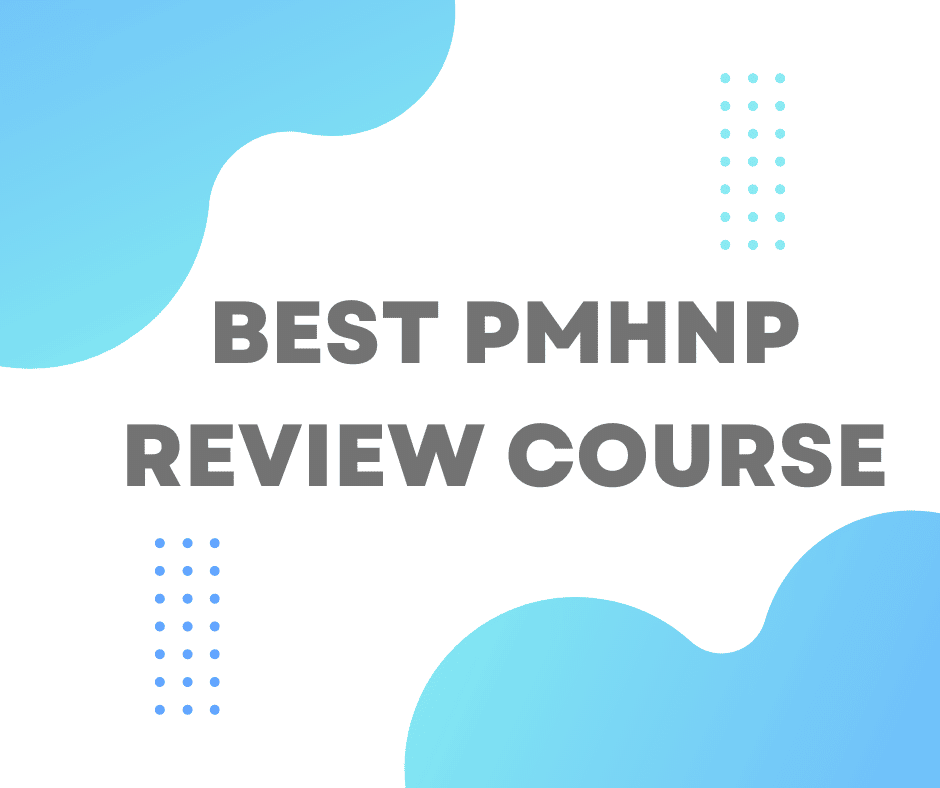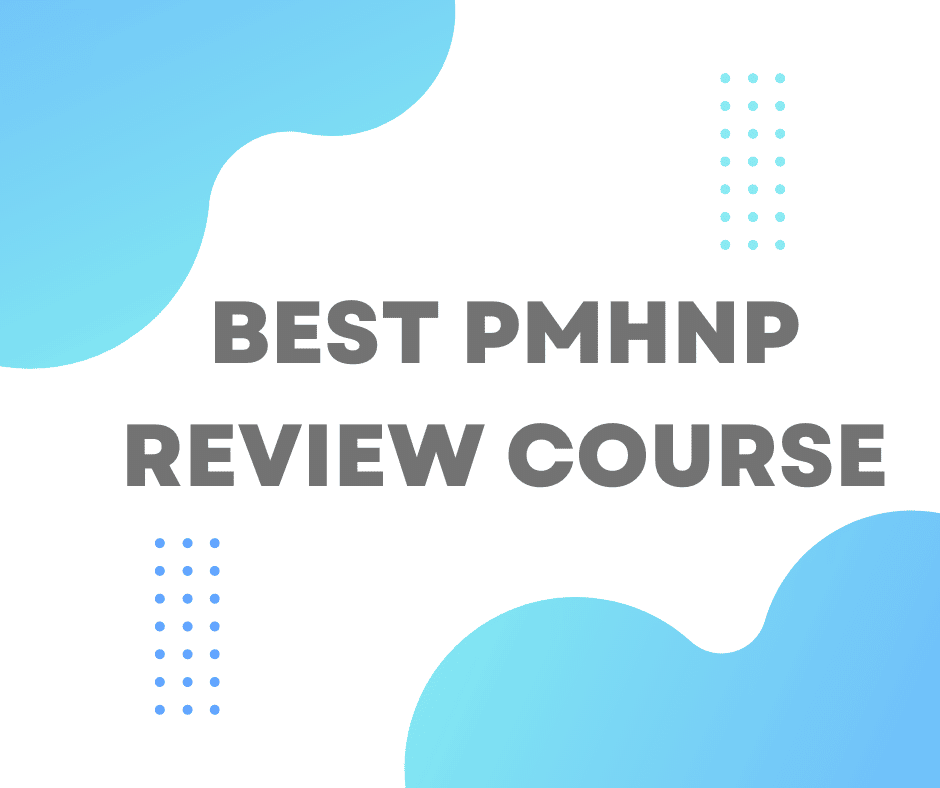 Congratulations! You've devoted much time to studying and practicing to become an essential mental health care worker. A PMHNP-BC or psychiatric mental health nurse practitioner is vital to service roles dedicated to mental health.
For that reason, we've created this best PMHNP review course list. Of course, that depends on your confidence in tackling the 150 exam questions to reach your certification goal.
---
7 Best PMHNP Review Courses of 2023
Choosing the best review courses considers many factors. Price, ease of use, quizzes, review books, cost, learning environment, and success rate play an important role.
Utilizing invaluable resources like the American Nurses Association (ANA) prepares you for the exam and your role as a PMHNP-BC.
Our advice is only to choose the first-course option on the list if it resonates with you. We've researched the tough questions. Here's our list of best review courses.
1. RoshReview PMHNP Review Course


RoshReview has a longstanding link and credentialing format established by the American Nurses Credentialing Center (ANCC). It's authored and peer-reviewed by mental health standards and practitioners and stays authentic to the course requirements.
RoshReview offers the best analytical and learning tools to ensure aspiring PMHNPs pass their certification exam faster.
Clients from all fields of medicine rely on RoshReview to prepare them. They specialize in health certification and offer certification exams in internal medicine, OB/GNY, women's health (WHNP), adult and child psychiatry, and nurse practitioner review courses.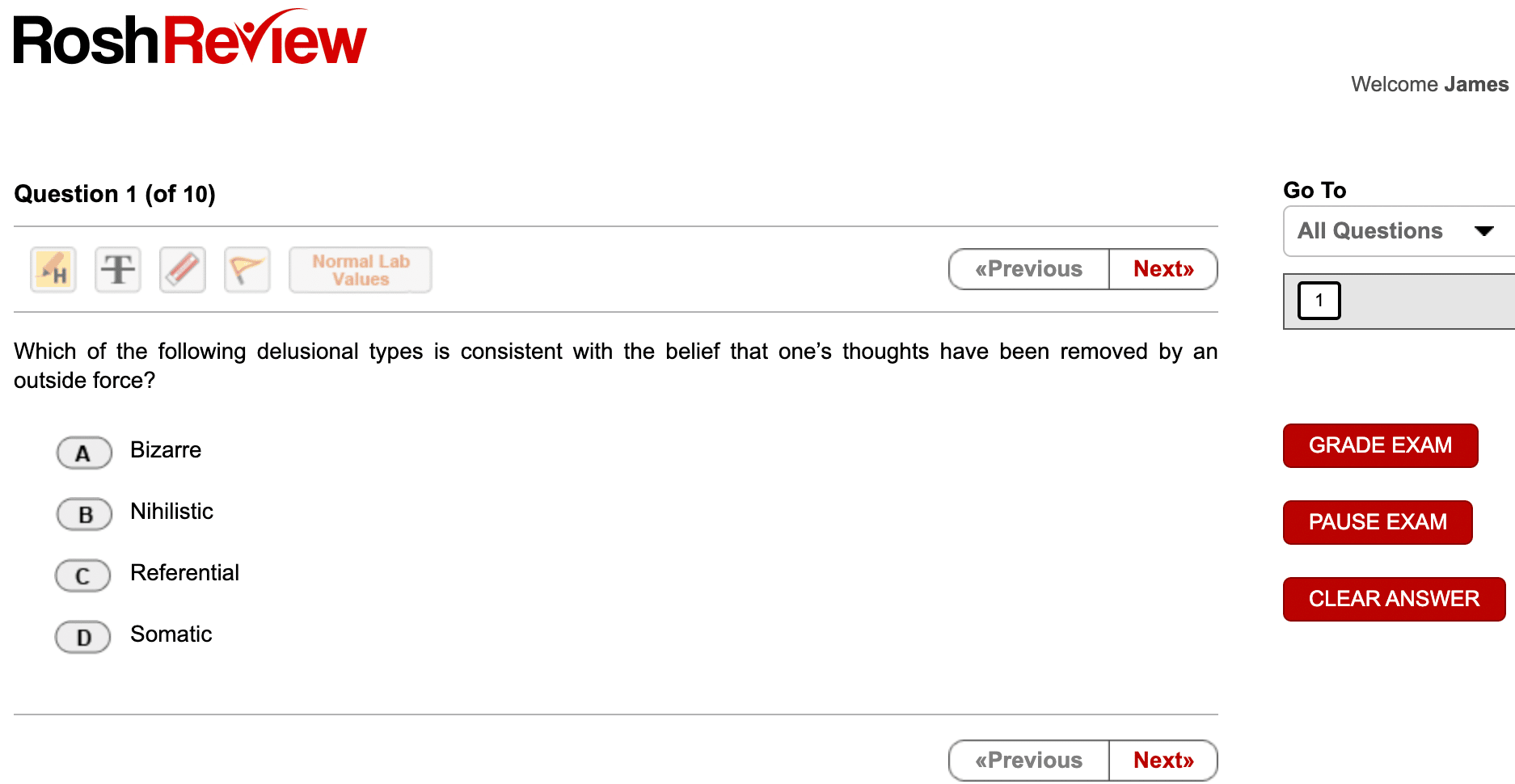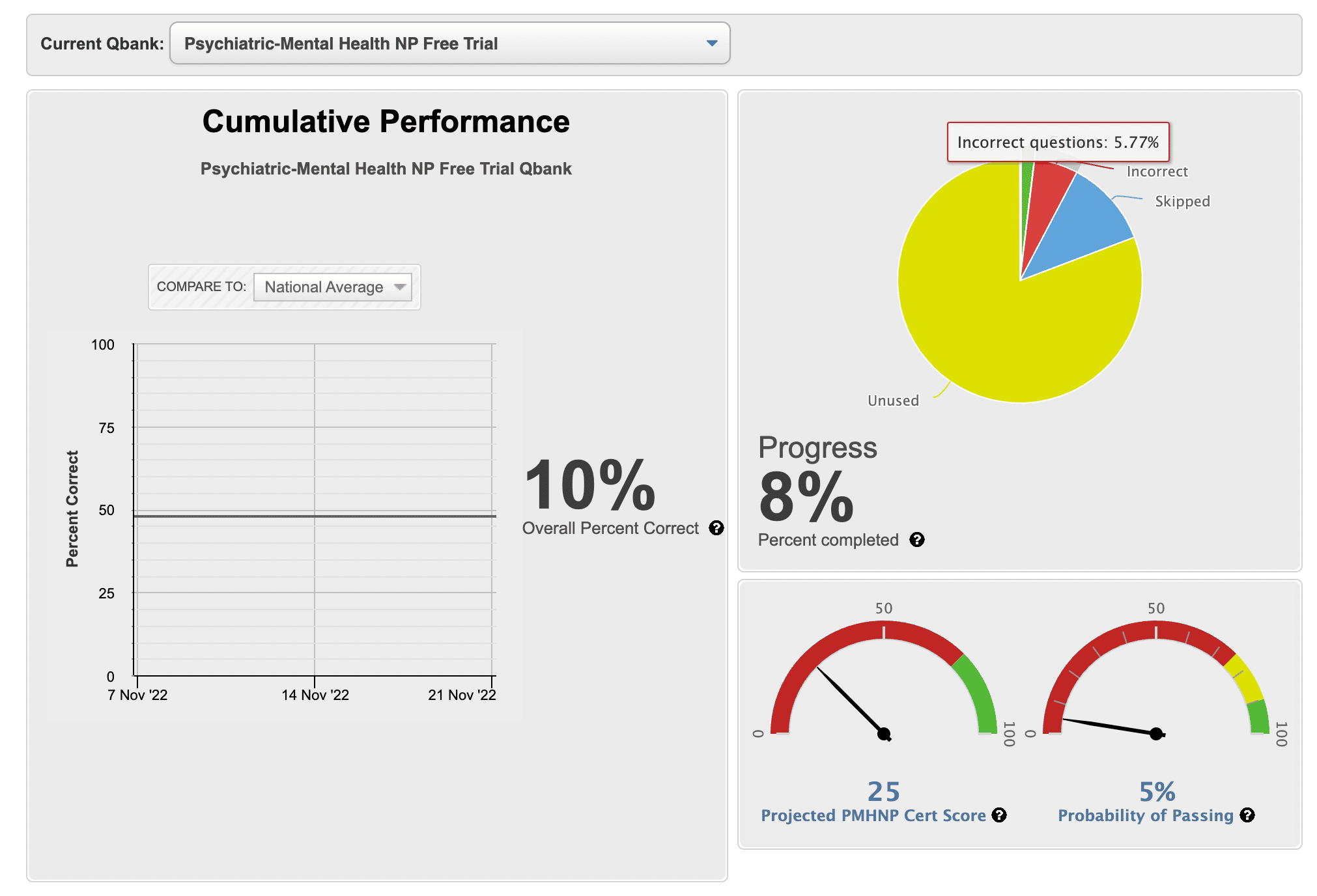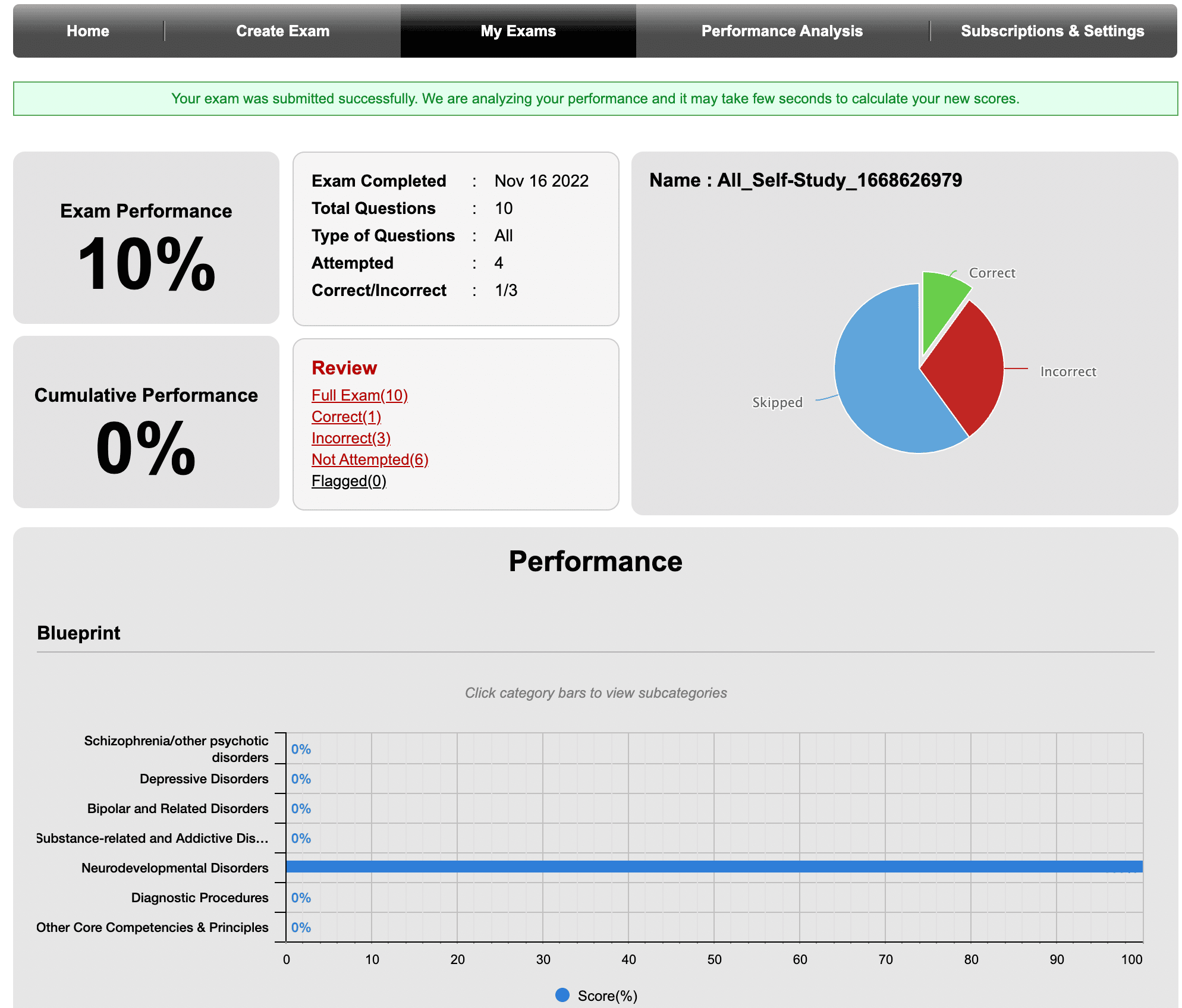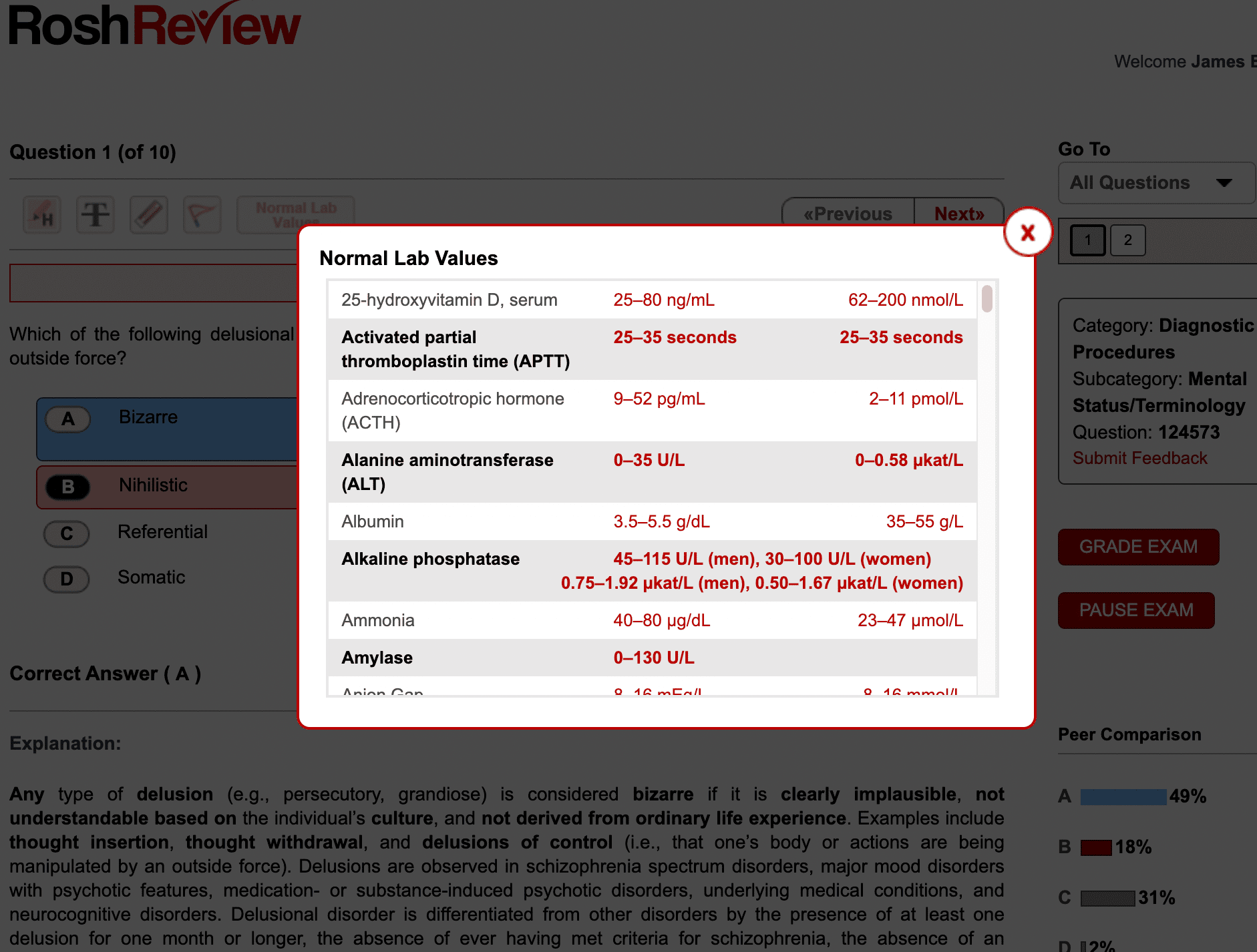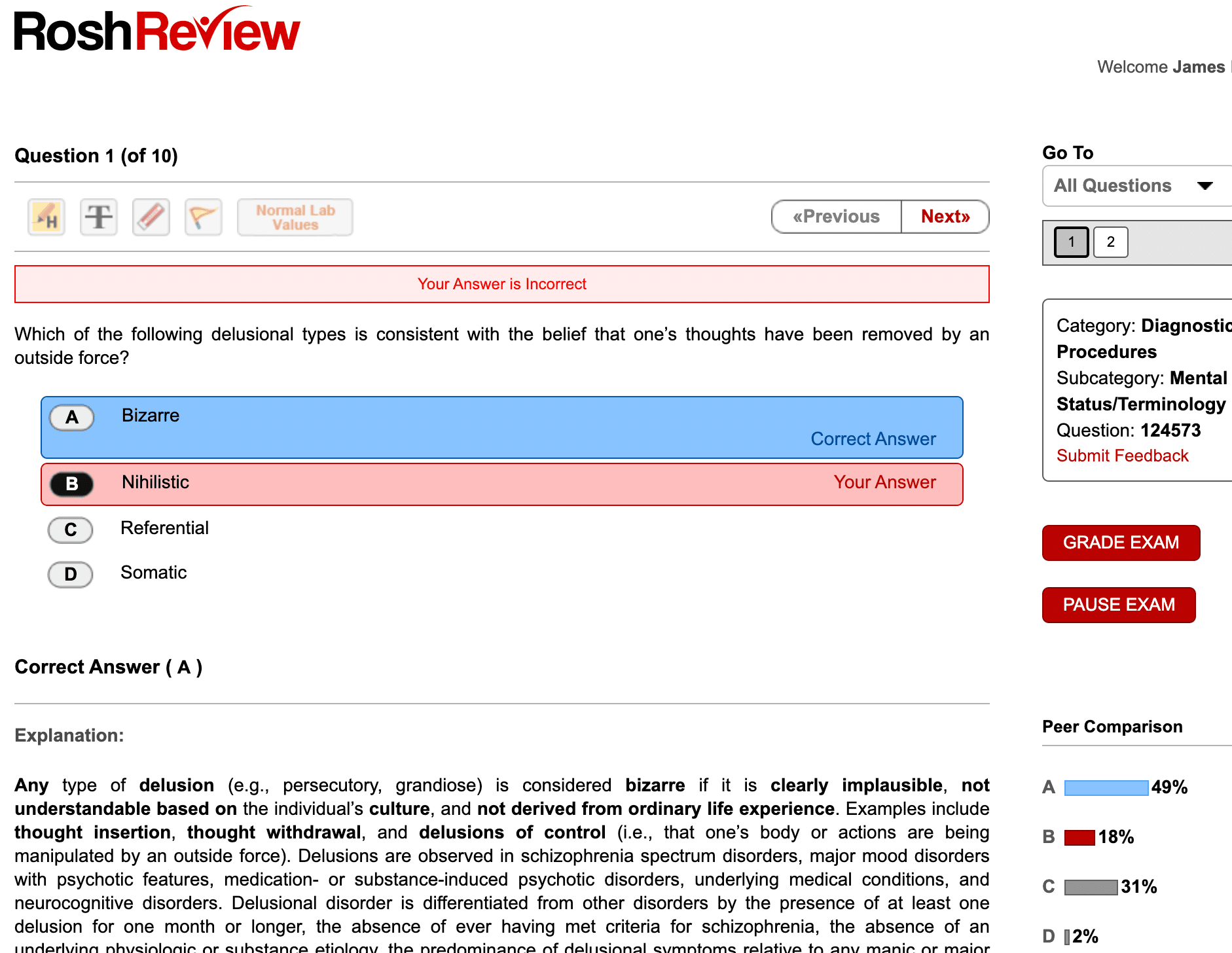 Course Features:
Certification Exam Prep includes a comprehensive panel of 1700 board-style questions, ANCC study material, and Qbank access that helps you reach your goal.
A complete pharmacology module to meet certified ENP or non-EM certified NP standards
A refresher with 120 questions on clinical pharmacology and includes 25 Pharmacotherapeutic Category 1 CE credits
Anatomy Modules reinforce anatomy knowledge
Expect to review 375 questions on this topic
The premium course includes 28 video tutorials from Dr. Rosh
Pros:
Comprehensive topic refresher and PMHNP practice questions
Personalized on-call instructors
Affordable 1-year, 90-day, or 30-day program option
Top-notch teaching technology and resources like apps and analytics dashboard
Free trial
Bottom Line
RoshReview is a top-quality PMHNP program review course that prepares nurse practitioners with practice questions, real-life situations, and invaluable resources. Those enrolled learn at their own pace with personalized assistance from instructors. 
---
2. Mometrix PMHNP Review Course Online


Mometrix provides clients with access to the learning tools that help them pass the PMHNP certification exam outlined by the American Nurses Credentialing Center (ANCC). As a student, you can choose from visual, reading, repeating, and practice learning principles and take a one-week free trial offer with a money-back guarantee.
Mometrix digs deep into the scientific foundation, advanced practice skills, diagnosis and treatment, psych therapy, related theories, and the ethical and legal aspects that govern mental health.
If you're looking for experts in standardized testing, Mometrix empowers clients. To achieve career objectives as a psychiatric-mental health nurse practitioner in health, education, and life Mometrix is a good choice.
Course Features:
You can use the 700-question panel blended with full-length case scenarios and MCQs to balance your learning.
Includes a 74-lesson plan to achieve their certification goals
Supported by over 20 video tutorials
Students master complex concepts, which they can reinforce with a 425-flash card library
In the Mometrix prep course, students build confidence with the knowledge they accumulate on their own terms. The prep course provides all the information to pass the PMHNP course as the ANCC dictates.
Pros:
Comprehensive and up-to-date e-guide manual
Customize your learning method
Affordable month-by-month payment plan
Risk-free money-back guarantee
Mobile resources like apps and flashcards for on-the-go learning
Cons:
Mometrix doesn't specialize in the mental health segment
Bottom Line
Mometrix is an efficient PMHNP prep course suitable for students with distinct learning habits. Their monthly plan option makes it the most affordable if you can learn quickly.
Mometrix Promo Codes
Save 25% on your PMHNP Review Course with our exclusive Mometrix promo code today.
Flash Sale- Save 25% on Mometrix Test Prep
752 uses today
Last Used: 33 minutes ago
---
3. BoardVitals PMHNP Review Course

BoardVitals prepares psychiatric mental health nurse practitioners for their board certifications. Designed by doctors and health care specialists, BoardVitals has an 8% higher pass rate than the competition. They've helped certify 50,000 medical practitioners and work with over 200 institutions.
For students unsure about which PMHNP prep course is right for them, BoardVitals offers a free trial and three program packages ranging from Master, Prepare, and Cram options.
Each package offers 1550 exam practice questions and an intensive real-life practice exam similar to the one you will face on exam day.
Course Features:
Designed with a strong focus on a scientific foundation, advanced practice skills, diagnosis and treatment, psychotherapy and related theories, and legal and ethical principles.
Updated exam-like timed questions (Master package)
Prep offers a broad and detailed outline
Reviews and explains exam segments thoroughly
Pros:
Superior in-depth prep in the top 5 segments as represented on the ANCC exam
100% pass guarantee
Access to a  clinician for questions
Apps and interactive on-the-go learning
Learning packages to suit 
Cons:
Dashboard is not as interactive
Missing supplementary tools like flashcards and progress tracking
Bottom Line
BoardVitals is a highly medical-centric PMHNP board exam prep service with a solid reputation. It's perfect for certification and recertification opportunities.
---
4. Fitzgerald Colibri Healthcare PMHNP Review Course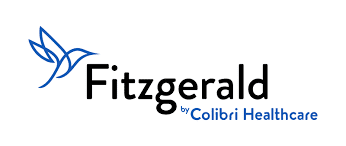 Fitzgerald is synonymous in the PMHNP course prep industry as a leader in certifying health nurse practitioners with an impressive success rate. Their highly diverse faculty allows them to bring the best in the industry to the education forum. Since 1989, over 140,000 NPs have received certification through Fitzgerald.
Students who enroll in Fitzgerald can choose from live instructions from NP experts in live-streaming classes or offline tutorials.
Course Features:
This advanced course provides clinical consult to Psychiatric Mental Health Management for Nurse Practitioners.
Pocket psych drug clinical guides
Printed workbooks
Advanced live and on-demand learning
Pros:
World-renowned NP certification program and ANCC exam prep questionnaire
100% pass guarantee
Access to live tutors with Premier, Premier Plus, and Ultimate package
99% success rate
Cons:
More expensive than Rosh Review, Board Vitals or Mometrix
Dashboard is challenging to navigate
Bottom Line
Fitzgerald is a focused certification review course with a great reputation in the health industry. 
---
5. The Lantern Review PMHNP Exam Prep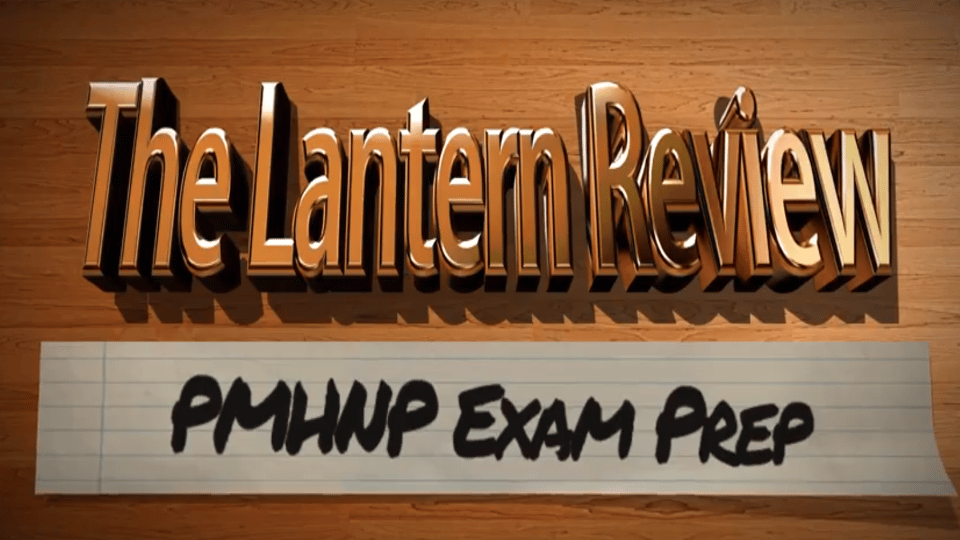 Thought by a certificate PMHNP-BC, the Lantern Review is owned and taught by Matthew Resinger. Resinger uses his unique method to train his enrolled review students with all the pertinent information to pass the ANCC certification exam.
Course Features:
With a slightly more personalized approach, this prep review relies on short tutorials that allow students to absorb the content faster and more effectively.
40 mini-lectures and upgraded policy text
10 graded quizzes
One full comprehension exam
Includes exam strategy training
Pros:
A personalized, tutor-style certification program and ANCC PMHNP practice exam prep questionnaire
Refundable 2-year course access
Flexible start and learning times
Current DSM-5 material
Cons:
Dated platform
No instructor help or guidance
Not as well-known
No technologically advanced tools
Not created by a panel of experts
Bottom Line
The Lantern Review offers a more personalized tutoring service. It's a great choice if you need more time to complete the course and to become comfortable with the psychotherapy content provided by a smaller PMHNP course prep review program.
---
6. Barkley Psychiatric-Mental Health Nurse Practitioners Course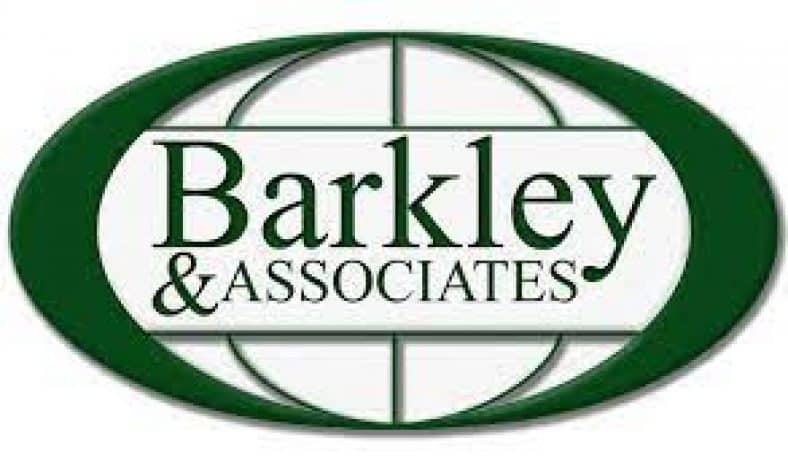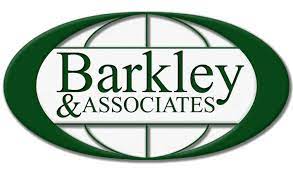 Barkley & Associates prides itself on being the only certification institute with an educational background. Offering live certification review and clinical update courses since 1998, Dr. Barkley brings unrivaled teaching and content methods to his program.
Course Features:
Barkley's educational background offers over 27 live certification reviews that you can access via live programs or opt for home study programs. Choose the live class option and get a Diagnostic Readiness Test.
Most updated comprehensive manual designed by faculty
Easy-to-use guide to transition through lectures
Intense and informative on-hands classroom learning
Diagnostic readiness test (to gauge areas of concern)
Audio and video streaming and learning access
Pros:
Designed by education experts
Pass prep and guarantee
Item 3
Cons:
Live dates are limited
Many add-on costs
Bottom Line
The bottom line is that Barkley offers you a unique live class format in several states, which benefits students. You can also access post-exam education tools. Overall, Barkley is a great choice for live class learning.
#7 The Pass Formula PMHNP Practice Questions


The Pass Formula team consists of consultants, writers, and tech teams that created a review prep program with revered healthcare professionals. Its QBank is a newer option for students to explore and comes with a tuition refund guarantee.
Course Features:
The Pass Formula includes a free lecture. It provides exam and study tips, and teaches critical thinking methods. The review concentrates the appropriate amount and 1000+ Qbank on the five areas of practice: scientific foundation, advanced practice skills, diagnosis and treatment, psychotherapy, and ethics and legalities.
Pros:
One year of online access
Ability to earn additional credits
Moneyback guarantee and free trial
Cons:
No success data
New to market
iOS and Android app has a 2.1 rating
Bottom Line
The Pass Formula offers a comprehensive PMHNP review course, however 3rd party reviews point to some glaring technical issues. We only recommend using The Pass Formula as a companion for extra study material to a full review course such as Rosh Review.
---
8. Pocket Prep Psychiatric-Mental Health Nurse Practitioners Course


Anyone researching the best PMHNP Review course is bound to come across Pocket Prep and wonder about this innovative learning tool. In a nutshell, Pocket Prep and its tech team design and build superior exam prep programs.
Course Features:
It's highly portable and perfect for self-motivated students. They have 1000 study questions, can zero in on area of study, flag questions, and track performance. It offers a quick 10-question quiz, a question of the day, and redirects to weak performance areas.
Pros:
Free to download and try, 4.6 app store rating
Learn on the go with their mobile 1st design
Build your own quiz feature, and weakest subject quiz
Analytics on your results to show you where you need to focus
Cons:
Limited resources compared to other courses
Designed by tech experts, not Nurse Practitioners
Bottom Line
Pocket Prep is that it's a great tool to help you learn and study on the go. It's a wonderful extra to supplement your prep course. While Pocket Prep is a great concept, we feel it's not suitable for everyone. 
---
9. APRN World PMHNP Review Course


APRN World strives to be the education and certification platform that maximizes technology and student individuality. Easily accessible from anywhere, and tailor-made packages to suit a student's budget.
Course Features:
APRN World has a monthly, 6-month, and 2-year subscription offer. The curriculum (not verified) follows the ANCC board certification review standards.
Pros:
Three packages
Online and live learning options
Cons:
Vague platform and course information
Convoluted text describing course outline
No backup data or faculty support
No supporting material available to understand the PMHNP exam
Dashboard seems incomplete
No supporting stats for its success rate
Bottom Line
APRN World defines our bottom line. Everyone has different expectations of an authentic course review prep program. APRN fails our expectations. Transparency and access to information on a navigational dashboard is the first step to reaching clients. For our review purposes, this website is an epic fail and raises our suspicion about authenticity.
General PMHNP Information
Being prepared and confident in your ability to pass the ANCC Psychiatric-Mental Health Nurse Practitioner (PMHNP) board certification examination is vital.
The entry-level skill test on clinical knowledge and practical applications works in tandem with the Consensus Model designed by APRN (Advanced Practice Registered Nurses) Regulations.
You have 3.5 hours to answer the 150 questions in the exam. The additional 25 pre-test questions don't count toward your score. The pressure and your practice time with the PMHNP review course are immense. (Effective April 2023, you will need to answer 125 exam questions and 25 pretest questions.)
If you need to retest, you must wait 60 days. You can retest only three times a year. Being a member of ANA (American Nurses Association) saves on the exam certification fee.
To receive your certification, you must pass the PMHNP certification exam and receive your PHHNP-BC credentials to practice in the field.
The PMHNP-BC is valid for a five-year term. You must maintain your license by meeting the ANCC's standard requirements.
Once you receive your PMHNP-BC certification, contact the ANCC. It would be a shame to waste all that education and money and not complete the entire process.
Conclusion
Our review is to help you make the best decision for your circumstances. We feel confident that the RoshReview is the overall best choice for PMHNP-BC candidates. It provides all the necessities for you to achieve your goal.
Furthermore, the ANCC is an invaluable resource and offers a free test introduction where you can test your skill set.
FAQs
We want you to have all the information, so we gathered some common questions and respective answers.
How to pass the PMHNP exam?
The easy answer is to study hard. The correct answer is to have a PMHNP study guide. Choose a PMHNP prep review course that works for you, and build your psychotherapy knowledge and practical confidence. Your best resource is the purple book, the 2020 addendum.
How much does the PMHNP exam cost?
Non-members of the ANA pay $395, and members pay $295. Other associations receive certain discounts.
How many people pass the PMHNP exam?
According to the 2021 ANCC certification data, 87% of entrants passed the exam.