One of the main problems with medical school is the need for a meticulous study schedule in order to manage your time properly. It's important to incorporate a quality study schedule in order to get the best score possible. If you're struggling to stay focused or on track with your studying, Cram Fighter could be what saves you. Cram Fighter can help you craft the ideal USMLE or COMLEX study schedule that works with your life to keep you on track. But what exactly is the Blueprint Cram Fighter? In this Cram Fighter review, we took an in-depth look at the study scheduler to help you decide if Cram Fighter can help you succeed.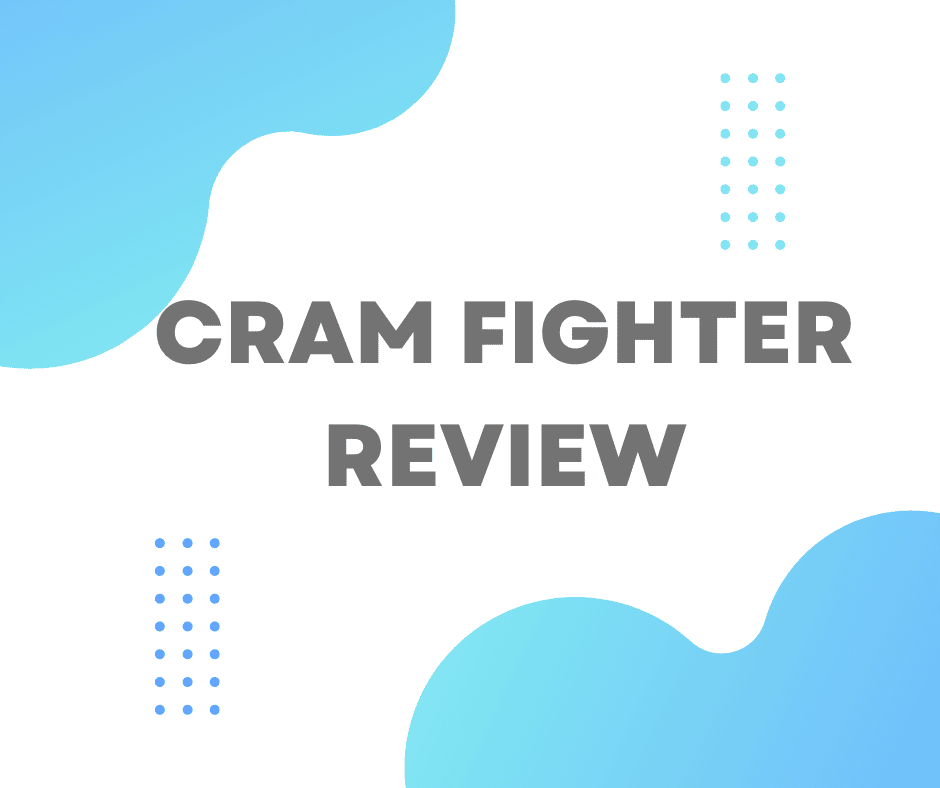 Cram Fighter Review
There has been a rise in the number of apps and programs that are ready to make medical students' lives easier. Medical school is challenging, and many students struggle to find the time to manage their studies. Time management is one of the hardest things they face. Of all the apps available, Cram Fighter is one resource that students most heavily use.
You can access Cram Fighter via Blueprint, which is a test preparation platform for law and medical students.
Cram Fighter is an app tool that helps medical students create study plans and schedules that factor into their lives. The schedule manager allows them to prepare for various exams like the United States Medical Licensing Exam (USMLE), Step 1 and Step 2 Clinical Knowledge (CK), and the COMLEX board exams.
The idea behind the Cram Fighter study scheduler is to help medical students better manage their time and ensure they stay caught up in studying for all their licensing exams.
Features of Cram Fighter
For those considering using a schedule manager like Cram Fighter, assessing the app's best features can help you determine if Cram Fighter is the right choice to get you through school. Cram Fighter has plenty of excellent features that will keep you on track.
It Helps Keep You Organized
Arguably the best feature of Cram Fighter is that it keeps you organized. This app utilizes a calendar and tasks to keep you on track with your studying regardless of what other things you have going on with your life.
You'll be able to input how long you want to study or when you want to wrap up your studying, and it will create a calendar that doesn't spread you too thin but keeps you organized so you can meet your goals.
In addition to these organizational tools, they offer a checklist. The checklist allows you to mark off tasks as you complete them so you can see what you've finished and what still needs your attention. Depending on how many resources you choose to study, the platform will organize how much time you dedicate to studying each day.
They Offer Content Outlines
Another feature that not all competitors of Cram Fighter offer are study outlines. They regularly upload content outlines on various topics that might benefit your studying. You don't have to use them, but it's nice to be able to review the material if you choose.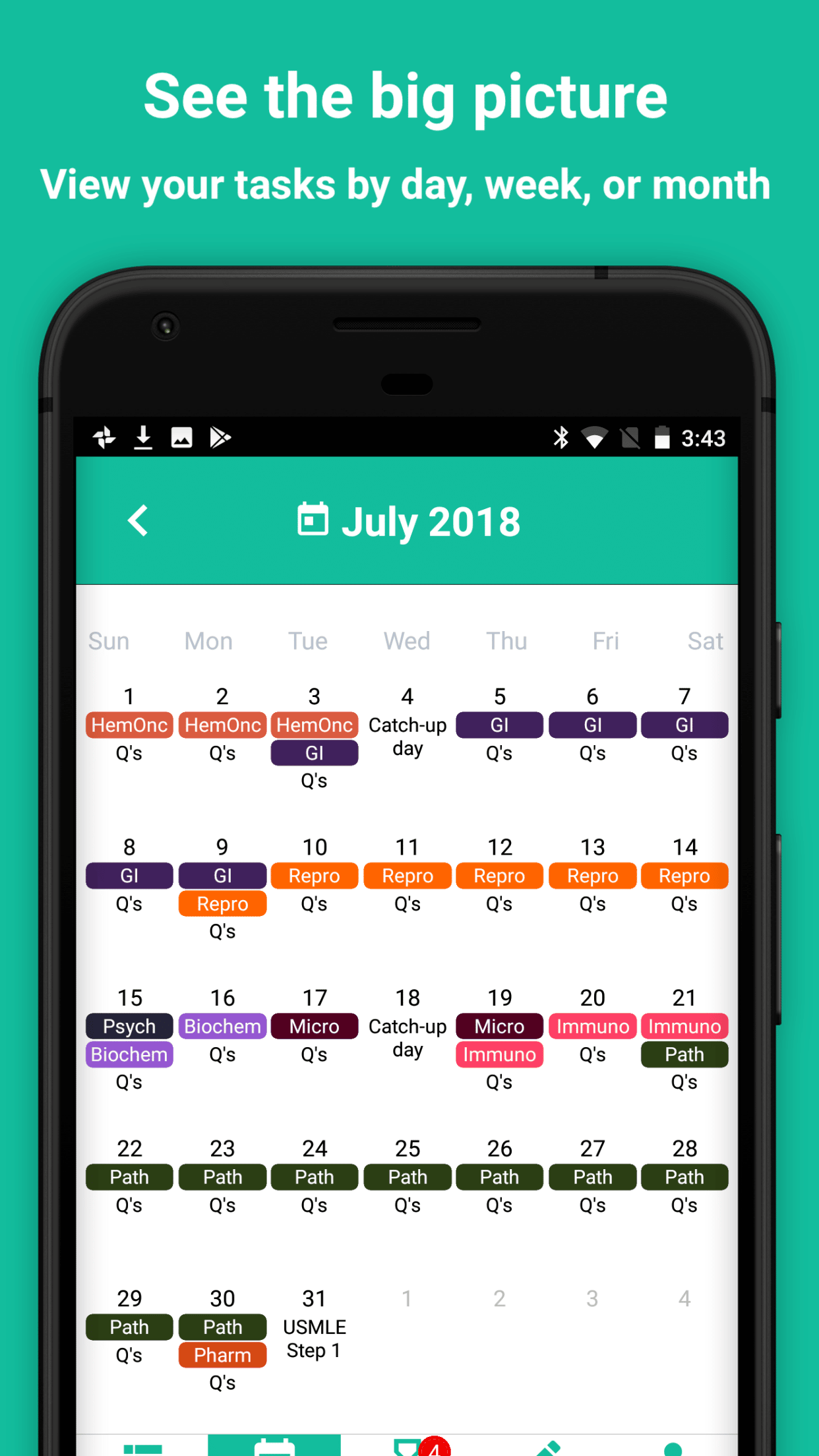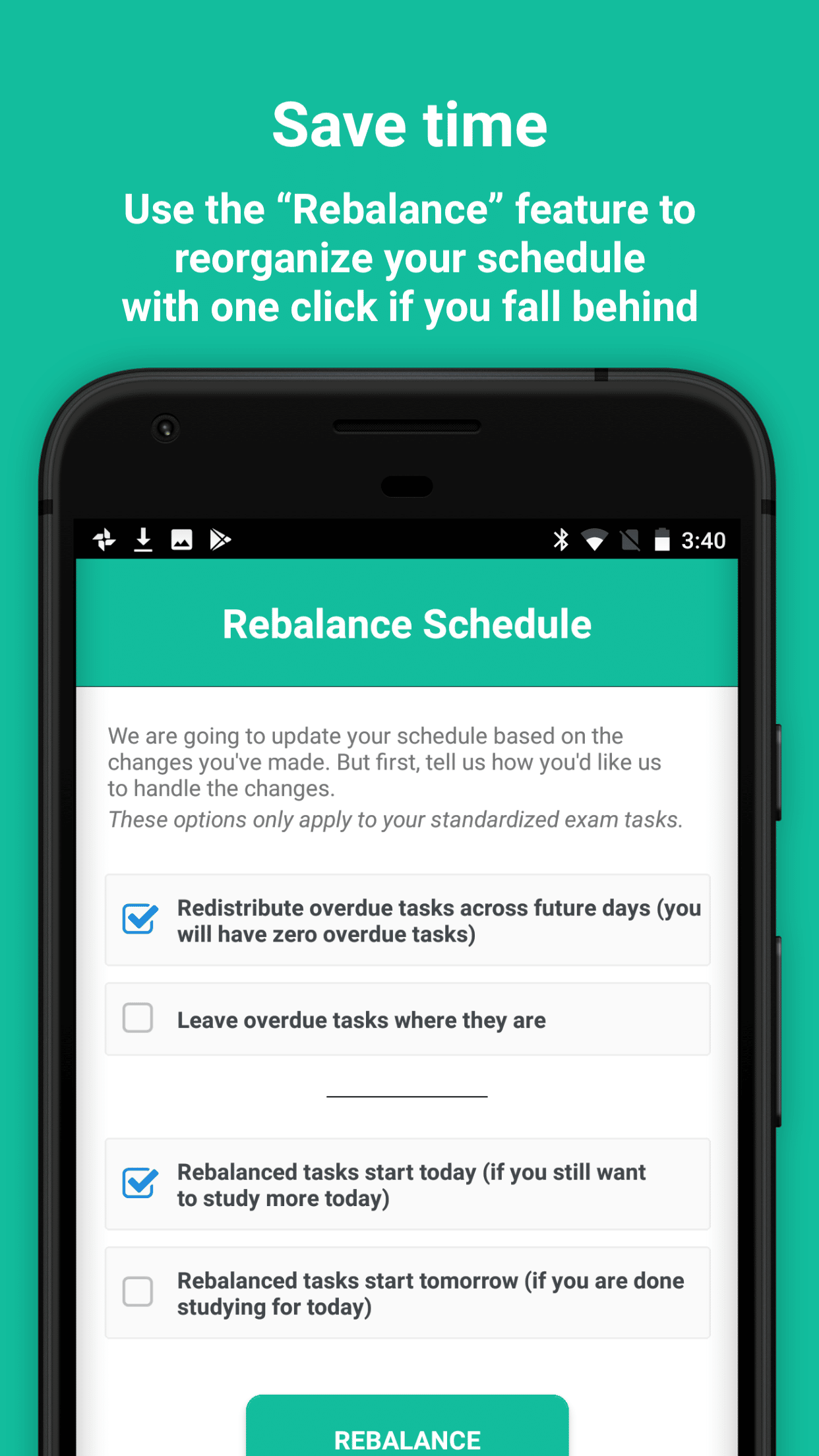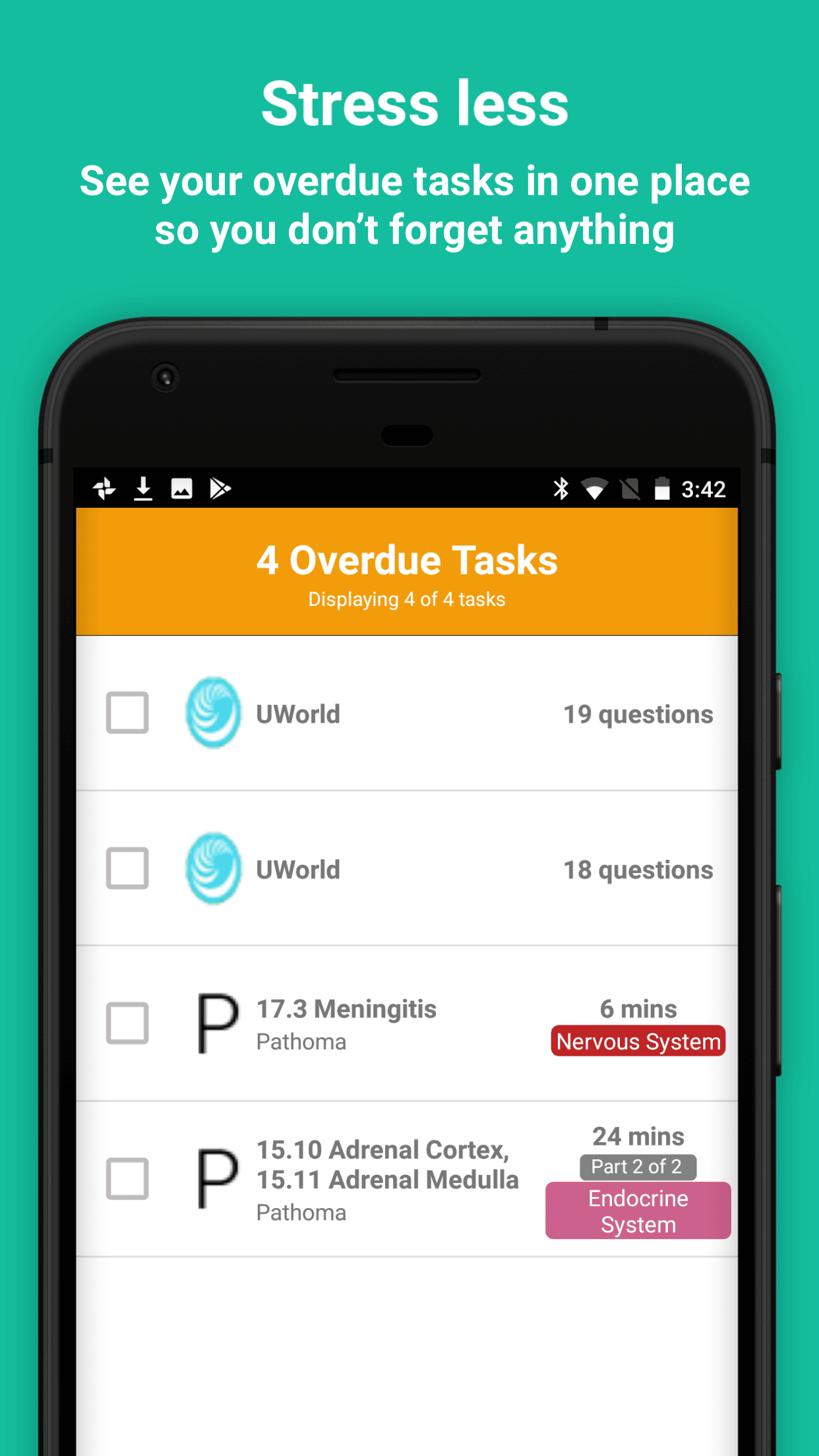 It Helps Find Resources and Books You Need
Something about Cram Fighter students don't realize is that the tool helps you identify what preparation resources you need to ace your exams. It can help you pick books, content outlines, and review sheets that will benefit you the best.
For example, if you're getting ready to take Step 1 of the USMLE, it will suggest that you study courses like First Aid for the Basic Sciences. This material includes general principles, the organ systems, and First Aid for the USMLE. These books are essential to passing the exam, and they will ensure the books get worked into your study plan.
Something to remember when using Cram Fighter is that while it can suggest suitable materials for you to study, it doesn't provide that specific resource for you. You'll need to purchase or rent the resources yourself so you can get studying for your boards. But this can help you choose materials you might not have considered.
It Evaluates Your Performance
Not only is Cram Fighter a great study tool to keep you organized via a task list and calendar, it evaluates your study progress. You'll get a weekly performance evaluation that will determine what, if any, changes you need to make to your study plan. These evaluations are ideal for keeping you on track and adjusting as necessary if you fall behind so you don't give up.
Things happen in life, and sometimes plans need to be adjusted. This feature is one of the reasons Cram Fighter has a great review. It can see where you're struggling or succeeding and how to keep you on track in preparation for the exam.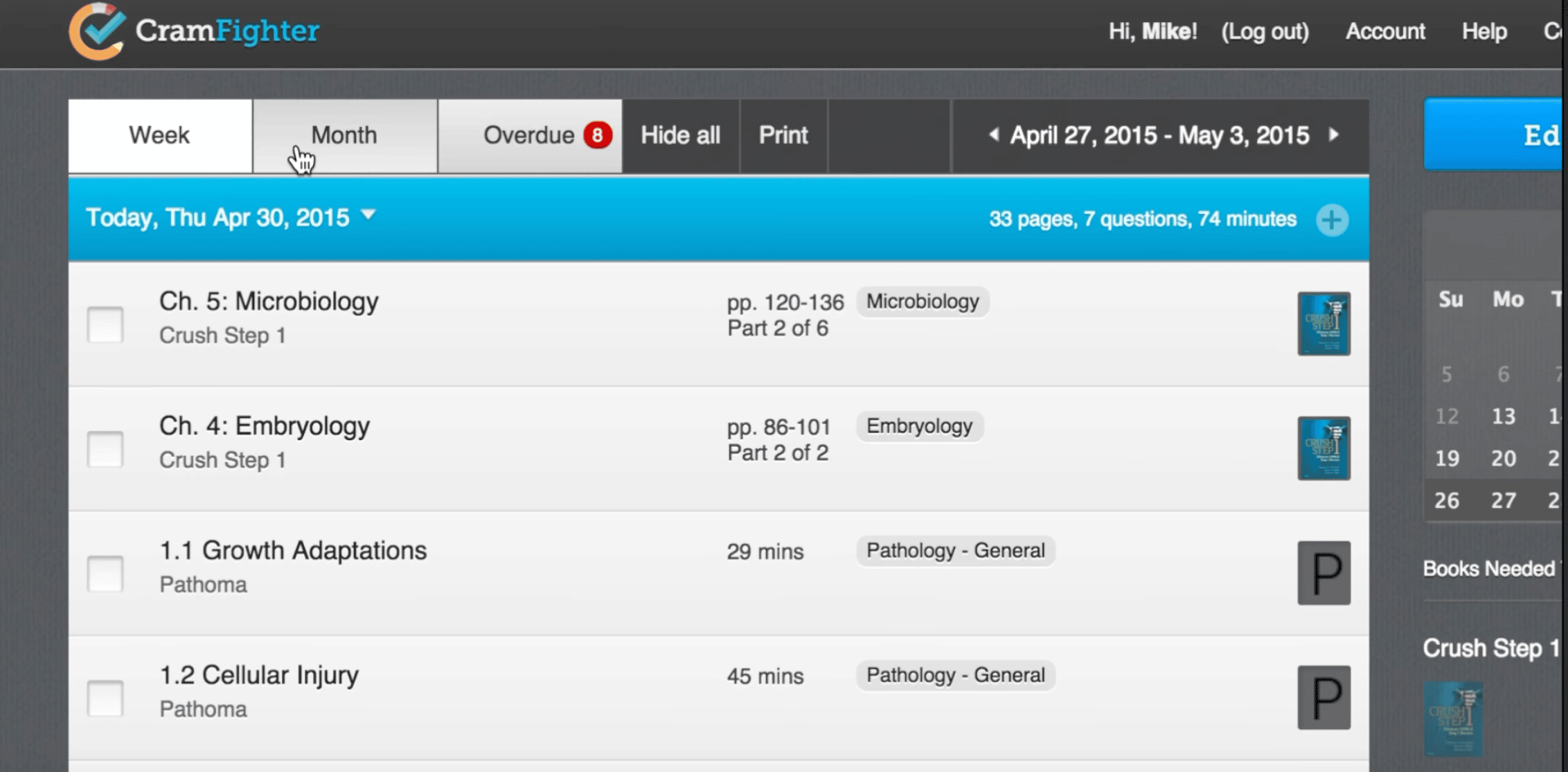 It Allows You To Rebalance Your Schedule
Along with the app's weekly evaluation, the app (or you) can rebalance your schedule as you see fit. The app is only a suggestion, so if you don't like specific plans, you can rebalance it to work better around certain hours and your study habits.
You can rebalance your schedule at any point in the study process, but we highly suggest going with the app's calendar, at least for the first week or two, to see how it works for you. This rebalancing feature is ideal when you have an abnormal week coming up with more social events or work obligations you need to account for.
We love this feature because it allows you to choose days when you want a lighter study load and days when you know you can spend more hours on the material. It also lets you select days that you need off from studying for whatever reason, and it will allocate your schedule accordingly.
---
How To Use Cram Fighter
Understanding how to use Cram Fighter will improve your experience with the platform. Using Cram Fighter is reasonably straightforward, so you can spend more time managing your study schedule than learning to navigate the app and sign up. The interface is modern and straightforward, with easy-to-identify buttons.
Sign Up for Cram Fighter
Before you can do anything with Cram Fighter, you need to sign up. You'll need to head to Blueprint's website, which will take you to the Cram Fighter app. You can also download the app on your iOS or Android device to sign up. Doing this makes studying anywhere or anytime more accessible.
Signing up for Cram Fighter is very straightforward. You'll enter your personal information, like your name, email, and password, which will allow you to access your study plan. Overall, this part of signing up takes a few minutes at most.
The signup process becomes lengthier when it gives you a resource review option. Cram Fighter will ask you several questions that will help the algorithm create your personalized study plan. The questionnaire includes questions like the exam you're studying for, what you need to work on, your schedule, and when you want to finish your studying.
It uses the date of your exam and the number of resources you want to review to devise the perfect study plan for you and allows you plenty of time for each topic.
How To View Your Tasks
Once you've finished signing up and answering all the questions that will allow the app to create your study plan, you can start viewing your study duties. You can view your tasks for the day, week, or month.
Cram Fighter offers two ways for a student to see their tasks. You can use the task view or the calendar view. Both are great options, and which one you prefer will ultimately be a personal preference.
When you're looking at the task view, you'll see all the tasks the app assigned you in the form of a checklist. Many users like this view because they can quickly tick off their completed work. It's also fun to be able to see tasks getting removed from your list as you make progress in your plan.
The calendar view is ideal for those who want a broader view of what needs to get done. You can see everything laid out a month in advance, making you feel more prepared to tackle your tasks. You also have the option to mark your Cram Fighter assignments as "completed" from this view.
How To Rebalance Your Schedule
We've already talked about the rebalancing feature in our review, but knowing how to do it is crucial when you're getting ready to use Cram Fighter. The app makes it very easy to rebalance your study schedule.
If you have tasks that are left unmarked by their assigned date, the app will automatically mark them as overdue. You can easily reassign these to other days when you'll have more time to tackle them without losing progress in your study schedule.
You'll find the rebalance button on the top of the task view when logged into the app. It will reshuffle your unfinished tasks and assign them where you have more time to handle them. While we love this feature, remember that doing this will change how many hows a day you'll need to study.
How much does Cram Fighter cost?
Unfortunately, Cram Fighter isn't a free service. They allow you to test the waters for seven days before paying a dime, but it will cost you after that.
You'll be able to pay for Cram Fighter in various ways. You can pay a one-time fee that will cover six months or a year of the service, or you can choose to pay monthly and cancel whenever you no longer require the service.
If you choose to pay monthly, you're looking at around $30. It can be cheaper if Cram Fighter runs a discount promotion at the time you sign up. The one-time fee can be $120 to $150, depending on whether you choose six months or a year of service. When it comes down to it, paying their one-time fee is the more cost-effective option.
Pros and Cons of Cram Fighter
There are a lot of things to love about Cram Fighter, but nothing in this world is perfect. If you're choosing between Cram Fighter and another similar service, assessing the pros and cons of Cram Fighter can help you make your decision.
Pros
There's a lot to love when it comes to Cram Fighter. Overall, it's an excellent tool for success for those in med school. Here's an overview of the main pros we found in our Cram Fighter Review that makes it an excellent app for students:
They upload content outlines often
You can reorganize your schedule easily whenever you need
The interface is easy to use
Cons
Even the best things in life aren't without faults. Throughout our review, there wasn't much we found that we didn't like about Cram Fighter, but there were some things that other people might see as cons:
It's ONLY a study tool, you'll still need to buy a USMLE prep course or other study materials
The free trial requires you to enter a credit card
Even though the app is very upfront about not providing any of the study materials for students, we still think that if they were able to do so in the future, it would be the one thing to make them stand out amongst their competition.
Another potential con is that even if you only want to use the free trial, you still have to enter your card information which some people need to be more comfortable with.
Cram Fighter Reviews
When it comes to reviewing Cram Fighter and similar apps, looking into what real med school students say about the platform is one of the best ways to determine if it's worth your money. Even though we believe Cram Fighter is worth trying, it's essential to look at what medical students who've used the platform say.
The vast majority of reviews from med school students are positive. The Cram Fighter app is rated 4.5 out of 5 stars on the A, and almost all reviews showcase how easy it is to use; some even contribute their success on exams to the app.
You can read more in-depth reviews of Cram Fighter here if you want to see what other students are saying.
---
Frequently Asked Questions
There's a lot of information to learn about Cram Fighter before you choose to use the program. Here are some of the most frequently asked questions by potential users.
Is Cram Fighter worth it?
After our review of the Blueprint Cram Fighter, we'd have to say that it's worth it for those struggling to manage their medical school study time. Even if you're spectacular at managing your time, it's still a helpful tool to keep you on track for an upcoming test. It's easy to use, modify, and relatively affordable compared to similar apps.
Is Cram Fighter free?
Cram Fighter isn't an entirely free program. You will need to pay eventually to continue to use the study software, but you can try Cram Fighter for free for seven days to see how well you like it and if you believe it's worth spending your money on.
How much does Cram Fighter cost?
The Cram Fighter tool has a different plan according to your needs as a student. Available in monthly, six-monthly, and annual packages, you can expect to pay between around $29 per month to $149 for the annual package.
What are alternatives to look into besides Cram Fighter's app?
Some alternatives, and potential competitors, of Cram Fighter are Deepstash, Ready4, and Voice Dream.
Final Thoughts
Med school is no joke, and students often struggle to balance their busy schedules with studying for their major exams. Staying organized and on top of all the study material can be overwhelming, and that's where Cram Fighter comes in.
Cram Fighter's ability to help students stay on track whether they're studying for the USMLE Step 1, Step 2, the COMLEX boards, or other medical school exams is unmatched.
With plenty of great reviews from real medical students, an easy-to-use interface, and the ability to modify your schedule as you see fit, our Cram Fighter review shows that the program is an excellent choice for any medical student.