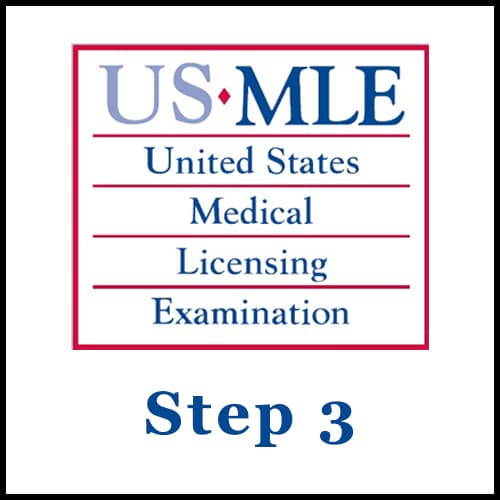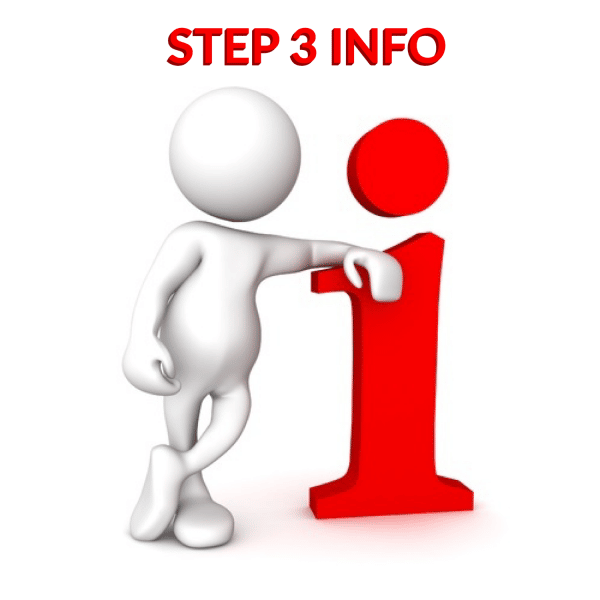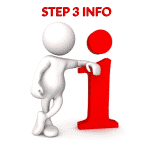 USMLE step 3 is a test designed to assess whether the test-taker is able to apply medical knowledge in an unsupervised environment. It's the final step in the USMLE test sequence leading to a license to practice medicine independently and without supervision in the US. The exam puts emphasis on patient management in ambulatory situations.
Step 3 is a 2-day Computer-based Case Simulation and multiple-choice exam.
First day is dedicated for 256 multiple-choice questions. The questions are divided in 6 blocks, each consisting of 42 to 43 questions. Test-takers are allotted 60 minutes to finish each section. The first day of the exam will be about 7 hours long including about 45 minutes of break time and a 5 minute long optional tutorial.
The exam session in the second day is 9 hours long. It begins with an optional 5 minute tutorial before moving onto 198 multiple-choice questions. The questions are divided into segments of 33 questions. Test-takers have 45 minutes to answer the questions in each block.
After the traditional multiple-choice questions it's time for the CCS section of the exam. It begins with a 7-minute tutorial followed by 13 simulated cases. The case simulations can be anywhere between 10 and 20 minutes long.
During the second day test-takers are allotted a minimum of 45 minutes of break time.
How to Study for USMLE Step 3
As with all standardized tests, step 3 more measures your ability to take the test, not your ability as a physician. Therefore, make sure you take some time to prepare for it. You may have plenty of clinical experience which may help, but the exam requires you to think and answer in a specific way.
Even though many people say step 3 preparation is unnecessary as it is considered to be the easiest exam of the bunch, it would be foolish not to take a couple of weeks to study and prepare. The questions are difficult and the 2-day marathon of a test is sure to take it's toll.
The vast majority of people taking this exam do not have the luxury of taking time off and preparing for the exam like they may have for the previous steps. Taking a couple hours a day for a few weeks can make all the difference in this case and as long as you choose your resources and your study strategy wisely this can be enough.
After a bit of preparation your confidence will be higher, which can make the 2-day test much more tolerable.
USMLE Step 3 Tips
Step 3 is somewhat similar to Step 1 and Step 2 CK as it consists mainly of multiple-choice questions. If you received satisfactory results from the previous steps, you should stick to similar prep strategy for the multiple-choice questions part of step 3. The CCS cases are the thing that sets it apart from the previous steps.
Step 3 CCS Cases
First, familiarize yourself with the CCS software and example cases.
Getting the diagnosis and primary treatment tends to be pretty easy in USMLE step 3 cases. The trick is getting used to CCS systems awkward points. For example, you'll have to "order" counseling to patients when required, when in real life you'd simply counsel on the spot.
If you diagnose someone, make sure you always order the appropriate test to go with the diagnosis. It's very important to remember all the correct orders and it can be very helpful to write them down on paper before starting the test to make sure you remember them during all the cases. Having a physical reminder on your test desk can make all the difference in the stressful exam environment.
USMLE Step 3 Scores
Because pretty much all residents put in less work on Step 3 it is easier to get a good score. However, if you struggled to pass Step 1 and Step 2 CK, it is obviously very important to study for step 3 even more. It's not a walk-in-the-park type of deal.
75% of the exam consists of multiple-choice questions and the remaining 25% are clinical case simulations. The scores are reported in 3 digit scale and the lowest passing score in Step 3 is 190.
USMLE Step 3 Registration
Every medical school grad, in the US or abroad, who has passed Step 1, Step 2 CK, and Step 2 CS needs to sign up for step 3 through FSMB. You are free to take the exam at any prometric test center in the US or its territories.
First you'll need to crate an account and submit an application to take the exam with the payment. You'll need a credit card (American Express, Master Card or Visa) to pay the fee. You'll also need to provide FSMB with an email address through which they can keep you posted on the application status.
After this, the next step is to print and mail the certification of identity form.The applications are processed in 3 to 5 business days after the certification of identity form has been delivered.
USMLE Step 3 Cost
Taking the USMLE Step 3 comes with a fee of $815. Once you've payed and picked an eligibility period during which you're meant to take the exam, you can't change your mind without having to pay the fee again. It is possible, however, to apply for a one-time 90-day eligibility period extension for $65.