What is the difference between CME and CEU?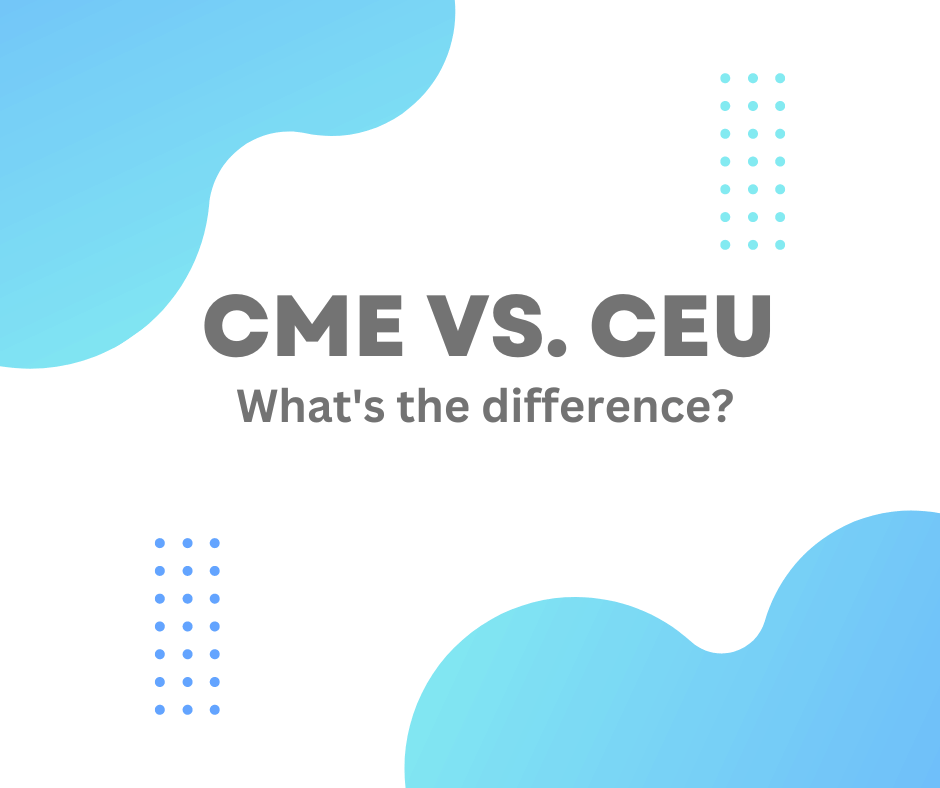 Doctors and other medical professionals are lifelong learners. Once you earn your medical license, your training is far from over. Staying up to date on new medical findings is vital to the care you give your patients. Continuing education (CE) requirements exist to ensure that you are completing this training. But with so much information out there about CE, it can be confusing to know exactly what you need to complete.
Let's look at the differences between CE, CME, and CEU, and explain how you can complete your education requirements.
---
What is CE?
Simply put, Continuing Education (CE) is how professionals complete training after they have already obtained their license. CE is available in countless industries, including medicine and law. As new medical knowledge is learned and technology changes, it is vital that medical professionals stay up to date with this information. CE is common and important in the medical industry, as it allows professionals to touch up on old concepts and continue to deliver the top standard in care to patients.
---
What is CME?
Continuing Medical Education (CME) is the actual training that physicians and nurse practitioners complete to maintain their licenses. CME can be completed through different activities, including lectures, conferences, and courses. Once you complete a CME activity, you will earn CME credits.
.1 CEUs = 1 Contact Hour/1 CME Credit
1 CEU = 10 Contact Hours/10 CME Credits
---
What are CEUs?
Continuing Education Units (CEUs) measure how much CE you have completed. In general, one CEU is equal to 10 Contact Hours/CME credits.
For example, the BoardVitals Pharmacology CE activity for Nurse Practitioners and APRNs offers 25 CME credits/contact hours. This is equivalent to 2.5 CEUs, which meets the ANCC and AANP's annual Pharmacology requirements. Typically, activities are scored with the belief that 60 minutes of education is the equivalent of 1 contact hour.
---
CE vs. CME vs. CEU
You'll often see education providers/healthcare employers use the terms CME, CE and CEU interchangeably. While they are all related to continuing education, it's essential to remember that they are not the same. All CME is CE, but not all CE is CME.
Depending on your specialty, only certain credits will count toward your state requirements. Before you register for a CE activity, check with your state board to ensure you will receive credit.
---
Who needs CME or CE?
Continuing education is required for healthcare professionals whose role requires licensure or certification. These roles can include:
Medical doctors
Nurses/Nurse Practitioners
Osteopathic Doctors
Physician Assistants
Psychologists
Medical Librarians
Licensed Clinical Social Workers
Veterinarians
Pharmacists
Medical Technologists
Dentists
---
What CE requirements are there?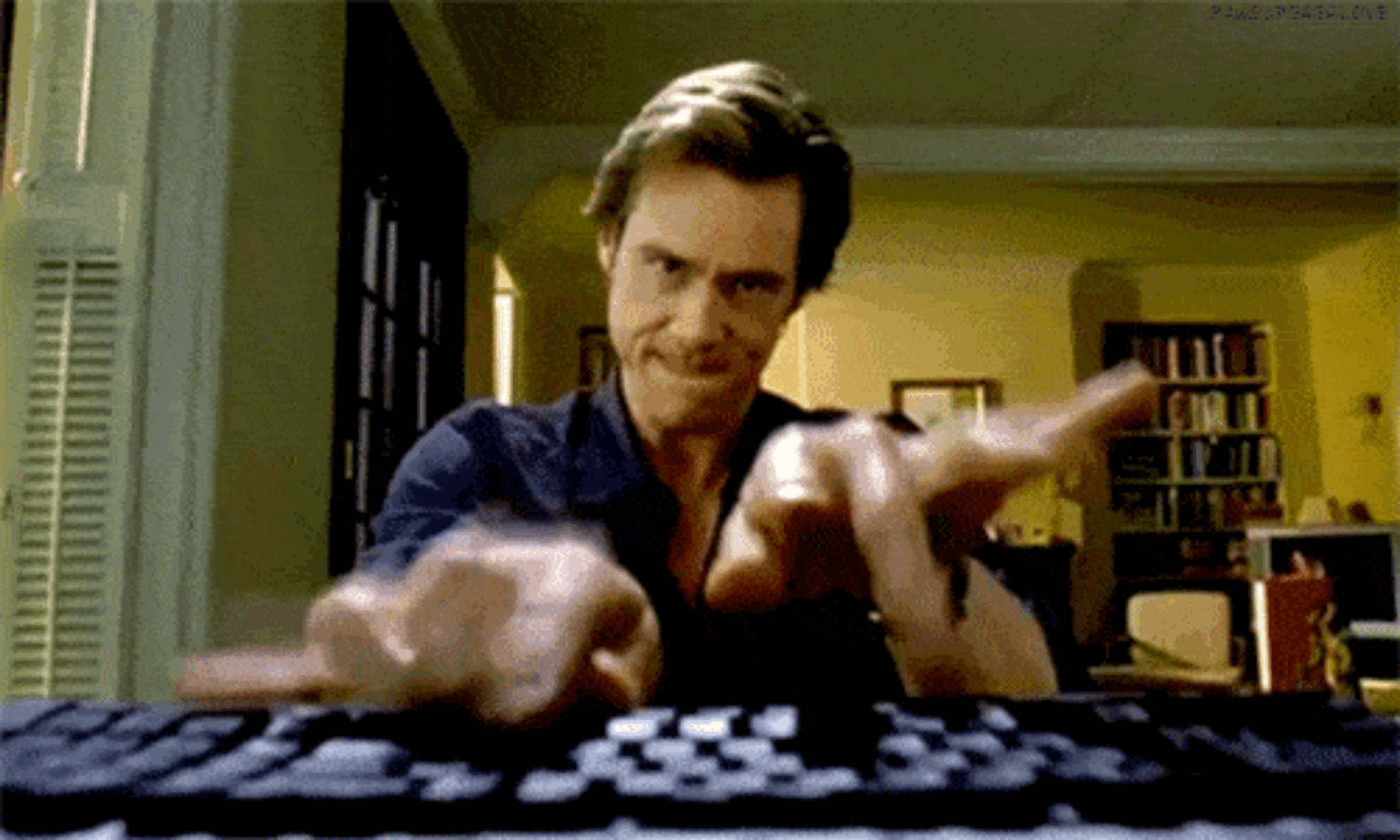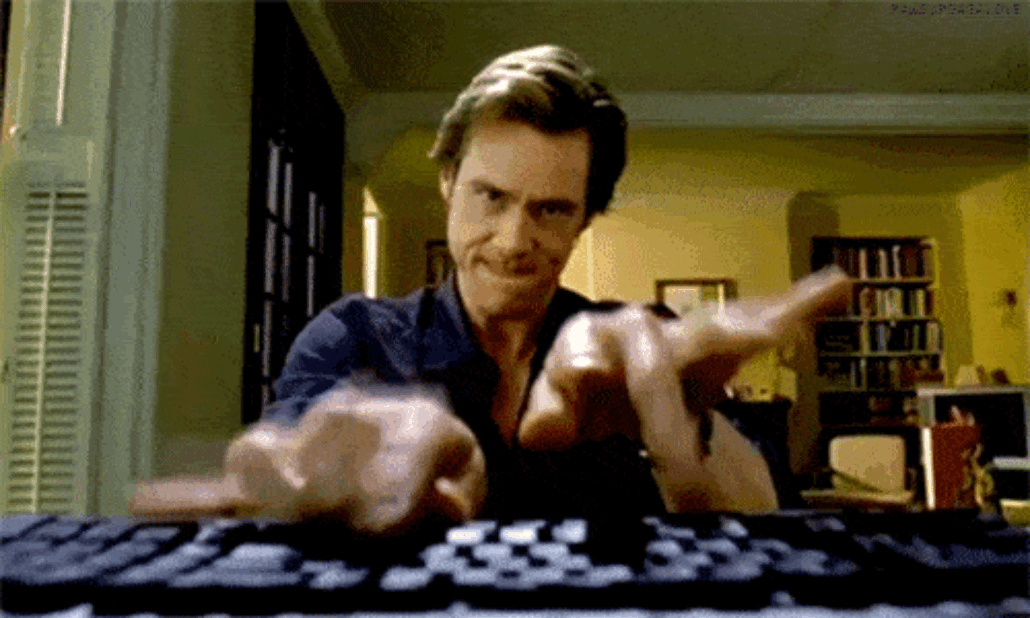 The number of CME and CEUs you need will vary based on your state and specialty. Each state has a Board of Medical Examiners with clear guidelines on what CEU requirements are in place. For example, Maryland requires physicians to complete 50 credits every two years, while Nevada requires 40 credits every two years.
All submitted CE credits must be relevant to your area of expertise.
In addition to the total number of CEUs you much obtain, check for specific subject matter requirements. Some states mandate a certain number of hours focusing on opioid prescribing.
---
A detailed review of the Oakstone CME features, specialties and prodcuts.
The field of medicine is constantly evolving. In order to adapt to this ever-changing landscape, medical professionals …
What type of CME Credits are there?
The American Medical Association (AMA) assigns CME credit to two categories:
AMA PRA Category 1 Credit™
The more widely accepted type of credit, AMA PRA Category 1 Credits™ are earned by physicians for a designated specialty area, such as Cardiology or Internal Medicine. These CME credits can be earned through various media, including live/previously recorded lectures, online conferences, and online question banks.
Only the AMA or a CME provider accredited by the Accreditation Council for Continuing Medical Education (ACCME) or a state medical society (SMS) can award AMA PRA Category 1™ credits to physicians earning them.
AMA PRA Category 2 Credit™
The American Medical Association also recognizes activities that do not qualify for direct AMA PRA Category 1 Credits™. While they are not eligible for AMA PRA Category 1 Credits™, these activities are still a valuable learning resource for healthcare professionals.
Category 2 CME activities are needed to quality for the AMA's Physician's Recognition Award, a certificate that highlights a physician's commitment to ongoing education. Examples of these activities include:
Teaching residents, medical students or other health professionals
Unstructured online searching and learning (i.e., not Internet PoC)
Reading authoritative medical literature
Group discussions
Self-assessment activities
Medical writing
Preceptorships
Research
Live activities not designated for AMA PRA Category 1 Credits™
AOA Credits
The American Osteopathic Association (AOA), recognizes four categories of CME credits:
1-A: Earned through formal educational programs such as medical teaching.
1-B: Earned for various activities, including reading journals, proctoring certification exams, or publishing papers.
2-A: Earned through programs conducted by ACCME-accredited CME providers or providers approved by a recognized sponsor.
2-B: Earned for activities like reading medical textbooks or studying medical materials.
---
Where can I find approved CME or CE activities?
Accredited healthcare organizations maintain catalogs of approved continuing education activities. Refer to the official site of the association that represents your practice and license for a comprehensive list of activities. Staying up to date on the latest medical findings is crucial to ensuring that you continue to provide patients with the best care. Continuing medical education activities are an easy way to expand on the training you have received as a healthcare professional.