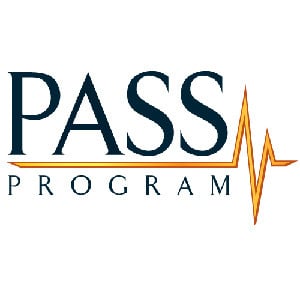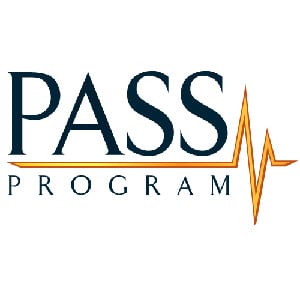 РЕЙТИНГ: ★★★★★
Best USMLE Test Prep
When preparing to USMLE, you probably will (or have) asked yourself what kind of prep course is best for you. There are plenty out there, some which are more popular due to great marketing, public outreach. But that is obviously not what matters when you're looking for a good prep course: straightforwardness, review material, availability of instructors, diagnostic exam tests — this is what we searched for out there; so we've gathered a few of them to discuss in details.
Your expectations, the reality.
A prep course will usually offer videos with exclusive review material, in pdf or physical books. You may also be provided with on demand videos or even live lessons with a chat pod to communicate with the teacher. The on demand videos works best for those who live in another time zone, since you can watch at your own time, while live lessons can be difficult to follow in this same context, since they might be broadcasted in the middle of the night in your time.
Think gadgets.
When choosing the prep course that works best for you, you might want to consider if they offer a mobile app, in reality, you might not be sitting before your computer all the time. This is particularly useful if the prep course offers a question bank of its own, it's a great way to fill up your commute time.
Take a test drive.
Before subscribing, make sure that the prep course also offers a demo version, or simply a video demonstrating how the software works.
Content matters, but so do looks.
Столько, сколько некоторые из них не могут быть готовы признать его: гораздо проще продолжать использовать платформу с дружественным дизайном и не имеют неоновые цвета. в конечном счете, вопросы проектирования, это экономит время и делает процесс обучения легче справиться с.
Планируйте свои расходы.
Если вы планируете сдавать экзамен в 6, 4, 2 месяцы играют большую роль в вашем бумажнике здесь. Эти программы обычно предлагают различные сделки для Абонентских длинных подписок. Не забудьте установить время вы хотите посвятить эти курсы, а затем сравнить цены. очевидно, мы шли, что лишнюю милю для вас.
Так, Короче, мы действительно заботимся о: содержание, видео, вопрос банка, мобильные приложения, дизайн, цена.
Программа USMLE Pass
Почему это настолько разные. Эта программа устанавливает себя отдельно от других, так, как это структуры дисциплины. When you were in to medical school, you probably have gotten used to studying subject by subject separately. Well, Доктор. Фрэнсис, the face from Pass Program, thinks differently, this is probably the most integrated course out there. Доктор. Francis saw what he thought was wrong with medical education and did it his own way: he will teach you concepts, not mnemonics.
If this still sounds confusing to you, here is an example: One of the first lessons are about the so-called Low Energy State. According to Dr. Фрэнсис, if you apply this concept to any disease that develops because of a low energy state (anemia, for example), symptoms will not only repeat itself, but you will get it right 90% of the time. And as he says, you should aim for the 90% and not lose your time trying to achieve the other 10% — not that this is impossible, but if you're short on time, this is still a pretty good promise. в конечном счете, Доктор. Francis wants to teach students how to recreate these concepts in every clinical vignette and clinical scenario whenever needed. All classes are, in this way, integrated, you will study multiple subjects simultaneously, in the way Dr. Francis puts it. He can be a little emotional at times, but surely has a good sense of humor and keeps up a good dynamic in class.
Доктор. Francis simply doesn't think you can memorize everything you need to know for the USMLE test, therefore, all the information must be integrated. In fact, the first hour of class is only about studying techniques, so this can be truly helpful.
What they offer. In their website you will find a 4-week or 8-week program. You will have classes everyday, плюс утреннее заседание продолжительностью один час, чтобы решить вопросы теста с Dr. Фрэнсис. В программе вам предлагаются как на уроках спроса, а также ежедневно (кроме воскресенья) живые классы, содержание не меняется широко.
Давайте внимательнее посмотрим на то, что имеет Pass Program USMLE предложить, которые могли бы обратить ваше внимание.
Ходить является ключом к программе. В целом, классы очень хорошо поставлены. According to Dr. Фрэнсис, ваш мозг «достигает Vmax» в течение двух часов, therefore, вы не будете иметь больше классов, и если вы делаете, вы будете иметь более длительные перерывы. в конечном счете, Вы можете посетить программу онлайн или жить. Цены, явно отличаются, но первое, что инсульт был тот факт, что вы не только получаете живой корм из класса со студентами, которые берут курс на человека, but you also have a button to "raise your hand" and ask questions to Dr. Francis in class, with a microphone. This seems a bit different from various other USMLE Step 1 prep courses that offer a simple chat pod.
What your subscription includes. Within your online subscription, you are granted access to PDF's to accompany the classes, basically everything that Dr. Francis mentions is well written there, and you will rarely ever need to write anything unless you want to take extra notes.
Apart from the textbook, you have access to various other secondary files, but the one that called our attention the most was the "Pass Program Clues", this is also a PDF file that has exclusively only high yield questions. That means that it is like the First Aid, but only with questions and a short explanation on the side. This can be very useful for a last week review before your exam, for example.
Morning question classes. Because Dr. Francis' method is so different from everything else in the market, question solving classes are separate from review classes. The question solving classes take place early in the morning. It's important to attend those classes since they are not recorded like the review classes. And as we've mentioned before, it is imperative that you are located on the right time zone, classes take place in US Central Time Zone.
The Pass Program offers no question bank. Unfortunately the Pass Program offers no Question bank so you will have purchase this in addition to your USMLE Pass Program subscription. This remains a point on which they could definitely work on.
Pinpoint your weak points from the start. Other good news are that the Pass Program offers you two NBMEs included in your subscription. The idea is that you take the first one as a diagnostic test before the course even starts, while this might sound a bit intimidating, most prep programs do this in order to motivate the student and pinpoint your weak points at first.
What we also liked about the Pass Program was not only their motivating spirit, but the fact that you can get your money back if you did not pass the test. The issue is that this perk does not extend to those attending the online version of the course, but rather only to students who are there in person.
Следовательно, we have listed a few reasons we think you should trust your time to this program, and a second list, why we think you should not.
USMLE Pass Program Review



Плюсы
This is a good chance to diverge from classic teaching

Фрэнсис является учитель, который знает, как мотивировать студентов
Уроки шагая идеально, не слишком мало, не слишком длинные классы

If you have missed a review class

,

you may "retake" it

,

since they are all recorded

Two NBMEs are included in the program

There is a good team of instructors that are ready to answer any questions you have

, в том числе связанного с пройденным материалом в классе. Конечно, они не будут репетитору вас, но если вы пропустили ключевое понятие, Вы можете написать их после того, как класс и получить ответ в 10-20 минут.
Минусы
Review PDF materials could be a lot better when it come to design

Доктор .

Francis can sometimes be late to class

,

which might shift your day planning

You cannot rewatch question solving classes

No money back guarantee if you have subscribed to the online version of the program

.

If you truly feel comfortable with a prep course that is divided in disciplines

,

then you might just not adapt to Dr

.

Francis' concept

.
Цены
Live Onsite: $2,900 (4 недели), $5,999 (8 недели)
Live Интернет: $2,190 (4 недели), $4,390 (8 недели)
По требованию: $790 (4 месяцы), $1,090 ( 6 months without morning questions), 1290 USD (6 months with morning questions), 1690 (1 year subscription with all features).
The take-home message
All in all, the program has more advantages than advantages. But keep this in mind: preparing for the USMLE is not about using numerous resources or even all the resources that are at your reach, so we truly recommend you to choose one and stick to it. Следовательно, your choice must the rational from the start. Следовательно, because of the lack of a Qbank and poorly put review pdf textbook, we think that this might be simply a supplementary course if you're willing to try it out.
Резюме
рецензент
дата пересмотра
Отзыв товара
EduMind Pass Program USMLE Course
Автор Рейтинг