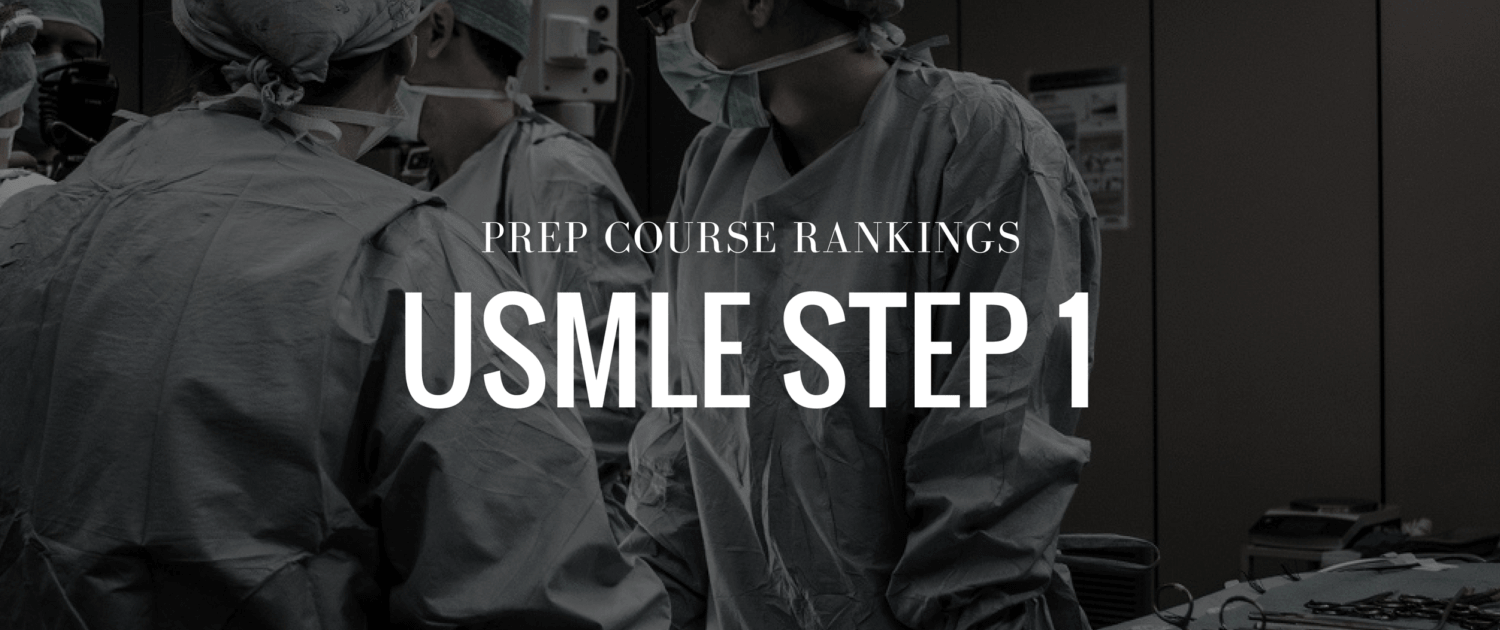 Choosing the right Paso USMLE 1 prep course is the most important decision you will make on your journey towards passing your exam.
Terá que pasar moitas horas estudando, polo que é fundamental para atopar o curso que mellor se adapte ao seu estilo de aprendizaxe e de fondo. A diferenza entre pasar ou non o Paso USMLE correctamente 1 exame en gran parte depende de quão ben os seus materiais de estudo preparalo para el.
Usando un curso preparatorio, que non é un bo partido para o seu estilo de aprendizaxe pode causar-lle a puntuación máis baixa ou incluso falla o seu exame, custándolle meses de tempo de estudo e taxas de exames adicionais. Crush está aquí para asegurarse de que iso non aconteza!
Aquí está a boa nova: temos persoalmente buscar e analizar todas as grandes Paso USMLE 1 curso preparatorio no mercado para facelo máis doado para ti! O cadro comparativo baixo pode axudar a decidir que o curso en liña mellor se adapta ás súas necesidades.
Mellor Paso USMLE 1

Prep Course Comparisons

& Descontos
Paso USMLE 1
cursos
rankings

#1

#2

#3

#4

#5

#6

GLOBAL
CLASIFICACIÓN
COMPANY
quebra USMLE

Pass Program USMLE

Kaplan USMLE
Signos vitais de mesa
GraduateX USMLE
Becker USMLE
PREZO
$995

$895

$1,690

$1,521

$1,999

$1,699

$179

$161

$289

$231

$1,500
Descontos

Gardar $100


amosar Coupon

Gardar $170


amosar Coupon

Gardar $300

Gardar $17.90


amosar Coupon

Gardar $57.80


amosar Coupon
Ningún
cuestións prácticas
2,000
2,000
2,000
1,600
1,500+
2,000+
Exames de práctica de longo completo
Clases en vídeo
250 horas
150 horas
200 horas
200 horas

PASS GUARANTEE

Gratis Smartphone APP
PROGRESO DE SEGUIMENTO
ESTUDANTE DE APOIO
Instrutor de soporte e-mail
Instrutor de soporte e-mail
Instrutor de soporte e-mail
Instrutor de soporte e-mail
Soporte de correo-e
Soporte de correo-e
ONLINE PERÍODO DE ACCESO
6 Meses
12 Meses
7 Meses
6 Meses
12 Meses
12 Meses
Lea MEU TOTAL
ANÁLISE
Ler Comentario Completo
Ler Comentario Completo
Ler Comentario Completo
Ler Comentario Completo
Ler Comentario Completo
Ler Comentario Completo
COMEZAR

Start Now

Start Now

Start Now

Start Now

Start Now

Start Now
See Our Best Live Online USMLE Step 1 Course Comparison Here.
2018 Mellor Paso USMLE 1

Prep Course Rankings
1. Quebra USMLE Paso 1

Course


OVERALL RATING: ★★★★★

Popular and Engaging Video Lectures

:
Smash USMLE founder
,
Dr
.
Adeleke Adesina
,
has an impressive following among medical students
,
who love his upbeat and straightforward video lectures and explanations
.
Some of his most popular videos have been watched millions of times on YouTube
!

Extensive Question Bank

:
The Smash USMLE Question Bank includes more than
3,500 practicar preguntas para axudar os alumnos a se preparar para o Paso 1 e Paso 2 exames de CK. Explicacións detalladas axudar os alumnos a aprender por respostas específicas son certas ou erradas. A base de proba pode ser reposto dúas veces, e as preguntas son revisados ​​regularmente para garantir que eles están up-to-date. Practicar miles de preguntas de calidade é unha boa forma de aumentar a súa puntuación no USMLE!

Suxestións de rendemento e Analytics: O panel de control é claro fai máis doado para supervisar o seu progreso e avaliar o seu funcionamento ao estudar para os exames USMLE. Un ollar para o gráfico de pizza mostra a porcentaxe de vídeos que asistiu, e software controla o seu rendemento nas cuestións prácticas para que poida adaptar os seus estudos para as áreas que se beneficiarían de práctica adicional.

básico, Baixo orzamento Vídeos: Os vídeos en streaming este curso pode ser popular e dinámico, pero eles non están na mesma liga que os vídeos profesionais creados por empresas de revisión máis coñecidos. O acento de Adesina tamén é un pouco difícil de entender en certos vídeos, aínda que o seu inglés é moi bo.
2.

Pass Program USMLE Step

1

Course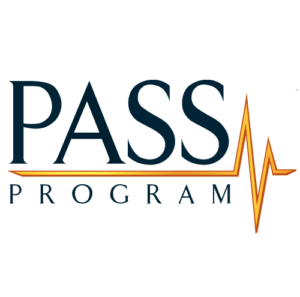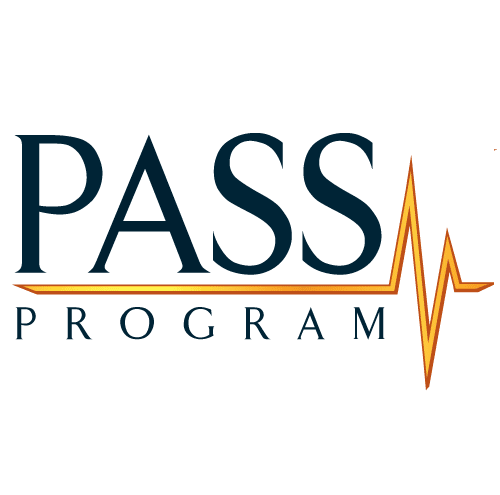 OVERALL RATING: ★★★★★

Help When You Need It

:
There is a great team of instructors that are ready and willing to help with any question you have
.
Of course they will not tutor you
,
but if you've missed a key concept
,
you may reach out and get detailed answers in
10-20
minutes
.

Access

:
The USMLE Pass Program by Edumind includes
1
year of access
.
This is something that other providers have cut back on so keep an eye out when you're comparing with other courses
.
It is very important to ensure you have all the time you need and so you don't have to buy another course after yours expires
.

Entertaining Lectures

:
Francis is a teacher that knows how to motivate students
.
His classes will actually keep you engaged and even excited at times
.

Not Too Long Or Too Short

:
Lessons pacing is ideal
,
not too little
,
not too long
.
This ensures you get just enough information but overwhelmed
.
3. Kaplan USMLE Paso 1

Prep Course

OVERALL RATING: ★★★★★

Gran Question Bank and Video Collection: Paso USMLE Kaplan Medical 1 Claro dar aos alumnos o acceso a un gran número de cuestións do exame-como nun Qbank e inclúen unha extensa biblioteca de vídeo con 2,000+ preguntas. Cortar horas fóra do seu tempo de revisión por ver vídeos en 1,5x súa velocidade normal. Os vídeos de alta calidade son informativo e divertido, facendo que o gran corpo de material menos asustado.

Exames de diagnóstico, probas, e exames de práctica: Hai moitas oportunidades para os alumnos a probar-se no coñecemento que deben dominar antes de facer o exame. probas de diagnóstico, quizzes curtos e exames simulados completos dar aos alumnos práctica e Suxestións destino na súa capacidade e rendemento.

móbil agradable: Todas as conferencias poden ser vistos dende o seu iPhone nun dispositivo Android, facendo máis doado para chegar nas súas horas de estudo na, Non importa onde está situado. Paso 1 Qbank inclúe unha aplicación gratuita para que poida traballar en cuestións prácticas e comprobar respostas ben.

Agradable International Student: Kaplan Medical ten opcións de primeira liña para os estudantes internacionais que están preparando para aplicar a un programa de residencia nos EUA. ao vivo, En directo e en Opcións de demanda son complementados por inmersión en oportunidades de aprendizaxe Centro e estudo centros con instalacións state-of-the-art, Informática, acceso a Internet, e prestável para responder a preguntas.
4. Consello Vitals USMLE Step 1

Review Course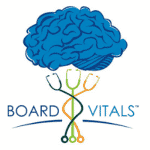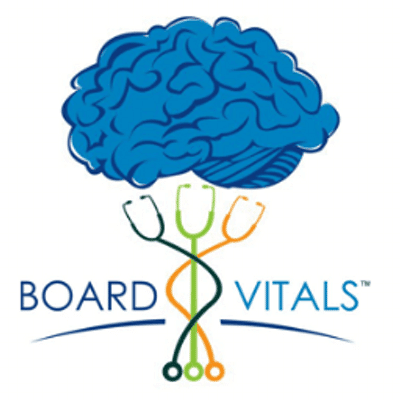 OVERALL RATING: ★★★★★

Probas de Práctica de exame-Like: Un temporizador axuda os alumnos a manter o control do seu progreso en cada cuestión eo exame xeral. Pode mover e cara atrás entre preguntas, que son deseñados para combinar co nivel de dificultade das preguntas sobre o exame real. Tamén podes escoller entre o modo temporal eo modo de revisión ao responder a cuestións prácticas ou tomar un exame de práctica.

Gran Banco Pregunta con explicacións:
explicacións detalladas e respostas para cada cuestión práctica forman o núcleo do programa de preparación. Terá acceso a 1,500
board review questions to prepare for the USMLE Step
1
exam
.
Questions are written and reviewed by practicing physicians
,
medical faculty
,
or come from
3
leading medical publishers
.

Adaptive Learning Technology

:
You'll get individualized question recommendations based on your performance
. Despois que respondeu a preguntas da práctica e levado un exame práctico,
you can compare your performance to that of other students
.
Your performance allows the program to suggest specific practice questions for additional study
,
so that you can focus on those areas that will benefit most from review
.

Great Price

:
For the quality of the material
,
you can't beat the price
.
Priced between
$79-$199
for up to
6
months of access
,
this course is a bargain and could easily be combined with other study materials
.
The pass guarantee makes this offer even better
:
Board Vitals offers free extended subscriptions to your course if you do not pass the exam for which you are studying
.
TAKE ME para embarcar signos vitais USMLE
5.

GraduateX USMLE Step

1

Study Materials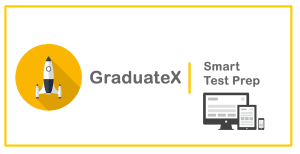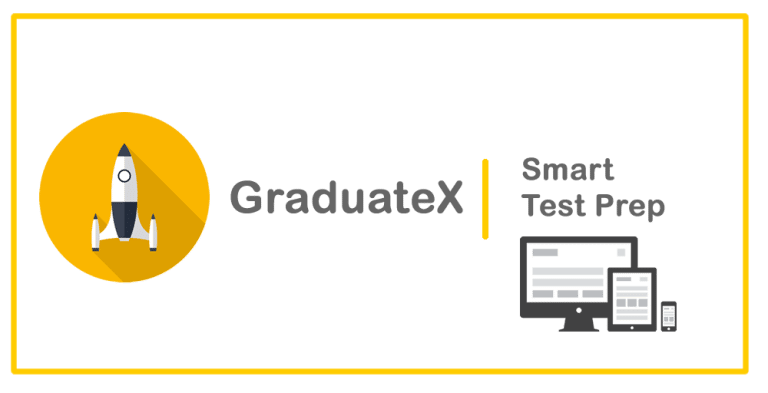 OVERALL RATING: ★★★★★

Gran Pregunta Banco:
GraduateX's USMLE Step

1

course give students access to a vast bank of practice questions

.

For a fraction of the price

,

you get almost as many questions as the larger

,

more comprehensive courses

.

You'll have plenty of time to get through all of the different sections

,

so don't worry about trying to squeeze all of your studying into a short window

.

Mobile

:
Don't worry about being in front of the computer for your studying—you can take your USMLE prep on the go with the GraduateX mobile app

.

While it's not anything earth shattering

,

it has all of the basics

. Así,

enjoy your access to the study materials when you're out of the office or not at home

,

as you'll be able to knock out some key lessons while commuting or traveling

.

Limited Course

:
While this prep tool is great for people who are great at studying at their own pace and with written content

,

there's a lot that's missing from this review program

. Por exemplo,

there's no video content and it covers only the first step of the USMLE

. Porén,

there's plenty of materials for students who have a handle on the information and really just need some repetitive reinforcement and test-taking tips

.
6. Becker USMLE Paso 1

Prep Course

OVERALL RATING: ★★★★★

Live Online Classes
:
Becker's live online classes show expert medical faculty explaining concepts in real time in the evenings and weekends
.
This is a solid solution if you can't attend a traditional classroom course but need more structure than a self-study course
,
but you're going to overpay for this offering
.
You'll get
275
hours of instruction
,
including integrated cases
,
and you'll also get access to eCoach for
9 meses,
in addition to the large question bank
.

Large

,

Highly-Rated Question Bank
: Paso 1
Qbank contains more than
2,000
exam-like questions that are frequently updated in accordance with the latest exams
.
Students report that the questions are on par with other highly-rated question banks offered by competitors
.
The low price makes it worth purchasing the question bank alone as a supplement if you choose not to buy the entire course
.

Guarantee
:
It's hard to not mention the lack of a real guarantee for passing the USMLE—with the amount you're paying for this course
,
they should basically hold your hand through the certification process and throw a little party for you once you pass
.
Instead
,
you have to jump through hoops and even if you qualify
,
the refund isn't sufficient given what you originally paid
.

Prezo
:
This course is priced way out of many people's range—it's almost absurd how expensive the course is
,
given that there are much better
(
and cheaper
)
options out there
.
I wouldn't recommend this solution for anyone
,
as it's way overpriced and something that will throw you into debt without guaranteeing that you'll pass the exam
.
7.

UWorld USMLE Step

1

Prep Course

OVERALL RATING: ★★★★★

Extensive Question Bank

:
UWorld's Step
1
question bank includes more than
2,200
practice questions
.
It's an excellent learning tool with frequently updated questions
.
All of the questions also come with detailed explanations
,
and students can compare their performance to other UWorld users to see how they measure up
.

Self-Assessment Exams

:
Created by physicians
,
the self-assessment exams closely resemble the format of the Step
1
exam and consist of
4
blocks of
46 cuestións de múltiple elección.
Although the USMLE exam contains
7 bloques,
completing several of UWorld's self-assessments will give you an idea of your strengths and weaknesses
.
Each assessment comes with a detailed analysis and an approximate 3-digit score
.

Free Mobile App

:
The convenience of a free mobile app is always a popular feature with students
.
Practice questions from UWorld's extensive Qbank can be accessed from smartphones and tablets whenever you have a few minutes to spare
.
The app is compatible with iOs and Android and your progress is synced to a central database
,
so you can move seamlessly between devices while you study
.

No Video Lectures or Additional Materials

:
This course does not include video lectures or additional review materials to help you go over the material in a more structured way
.
UWorld's approach to studying consists of practice questions
,
self-assessments
,
and the feedback generated from your performance on these tasks
.

Mellor Paso USMLE 1

Prep Courses Online
| | |
| --- | --- |
| Mellor Paso USMLE 1 cursos preparatorios | Prezo |
| Becker USMLE | $1500 |
| Kaplan USMLE | $2399 |
| Signos vitais de mesa | $179 |
| quebra USMLE | $1295 |
| Médicos en formación | $825 |
resumen
crítico
Data da avaliación
elemento avaliado
Mellor Paso USMLE 1 cursos preparatorios
autor Valoración
https://

crushtheusmleexam.com/wp-content/uploads/2014/11/Top-5-Image.jpg
300
300
James Edge
https://crushtheusmleexam.com/wp-content/uploads/2017/01/Crush-The-USMLE-Logo-300x120.png
James Edge
2018-01-10 22:00:00
2018-01-18 23:56:45
Mellor Paso USMLE 1 cursos preparatorios