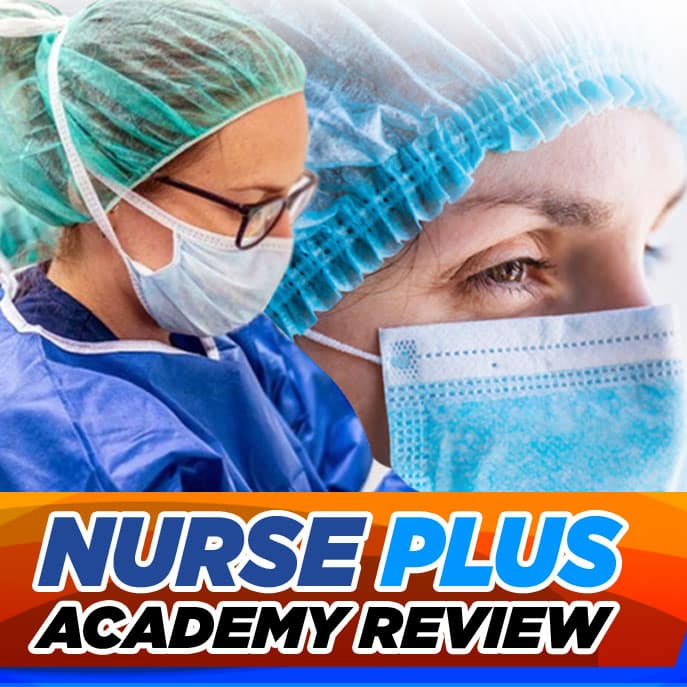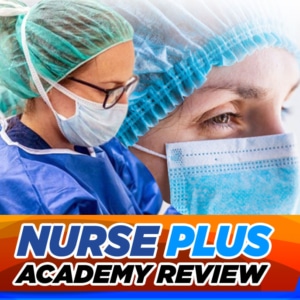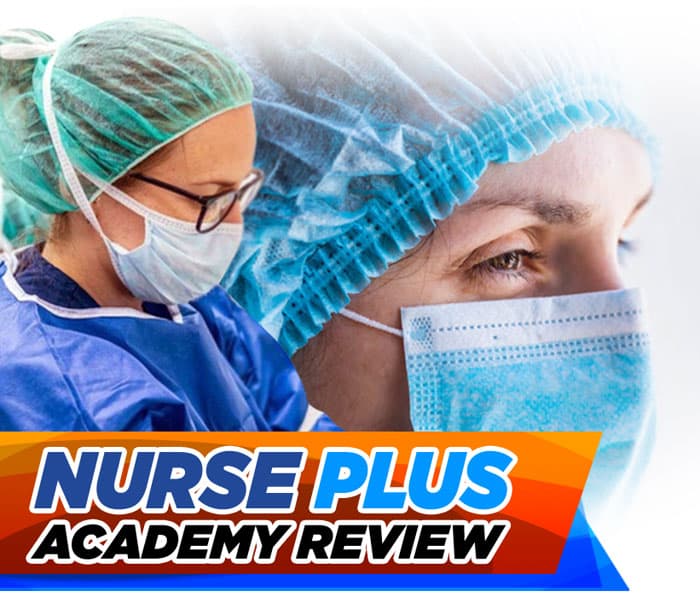 If you're planning to become a nurse, you know that passing the NCLEX exam is one of the most important parts of the process. This is the examination performed by nursing authorities in order to verify if you have all the knowledge required to work as a nurse.
If you fail this exam, they will not give you your license— it's that simple.
So, if you want to start working as a nurse, then it is very important that you take some time off and study for this exam.
Nurse Plus Academy is an online education course that can help students pass their tests in order to become a licensed nurse. It's a great way to study for the NCLEX exam, prepare for all situations that you might encounter as a nurse, and can even help you choose the right career path if you're undecided.
About Nurse Plus Academy
Nurse Plus Academy is an online nursing program created by Elegant E-Learning— a Canadian education company that also sells courses for lawyers. Their adoption of the latest technology means that their nursing programs are built with features that can greatly benefit modern students and professionals.
There are several helpful resources available through their website, including informative blog posts covering topics related to the nursing profession. However, they specialize in practice quizzes and exam simulations based closely on the actual structure of the NCLEX exams.
Nurse Plus Academy Features
1,600+ practice questions
Detailed answer explanations
300+ NCLEX flashcards
4 printable cheat sheets
Free online resources
Compatible with smartphones and tablets
Pass guarantee
What's Included with Nurse Plus Academy
Here are some of the features included with this online NCLEX review course:
Practice Exams
If you're accessing this course from a web browser, you can start studying with a substantial library of practice tests. After choosing your exam type, you can immediately jump into a study session based around a specific topic on the test. For example, Nurse Prep Academy has a 2-part practice exam covering basic care and comfort on the RN board exam.
These exams follow different formats to keep you engaged with the underlying concepts; as a result, this course sidesteps the issue of 'teaching to the test.' Additionally, detailed answer explanations are included with each test that explain the reasoning behind each question in greater detail.
Flashcards
Aside from the practice questions, the other aspect of Nurse Plus Academy provides is a deck of over 300 digital flashcards. These are a scientifically proven way to improve your memory, and they cover important subjects that include professional terminology and best practices in a wide range of situations.
Blog Posts
Although there's no official textbook included with this course, Nurse Plus Academy includes several informative blog posts that go into a similar level of detail. If you need a refresher on Erik Erikson's stages of psychosocial development because you want to improve your score on the related practice exam, this is a great way to do it!
Aside from exam-focused content, this blog also includes guides on how to succeed in your career after earning your certification. Their salary guide can help you negotiate with potential employers, and a career guide can help you choose a specific industry to specialize for better opportunities.
Pros and Cons
Consider these benefits and drawbacks before signing up for Nurse Plus Academy:
Well-Designed: This course was designed by a company that excels at providing modern test prep resources for other industries and trades. This means you can expect a flawless study experience that wastes no time getting stuck on loading screens— and is fully compatible on any computer, tablet, or smartphone.
Bonus Resources: Although the primary focus of this NCLEX prep course are practice questions and flashcards, the extra content that Nurse Plus Academy provides is also very helpful. Thanks to their career guides and salary guides in particular, you can confidently take the next steps in your career after passing your exams.
Flexible Budgeting: If you only need a month to prepare for your nursing exams, Nurse Plus Academy's Monthly plan is your best bet. However, they also offer reasonably priced premium packages for longer access; it's up to you how much to spend on your exam prep materials.
No Lectures: If you're mostly interested in self-study resources, you probably won't care about the lack of video lectures or presentations included with Nurse Plus Academy. However, there are other online resources that can provide this type of study material, so you may want to research some other options first if that's what you're interested in using.
---
Nurse Plus Academy Pricing
This nursing course has three different packages you can choose. Here are the price and content differences for each one:
The Monthly: For $49 a month, you can access all of Nurse Plus Academy's practice questions and tests as part of their Exam Simulator. This also includes their pass guarantee, so I recommend this package if you only have one month left before your exam.
The Bulletproof: For less than the cost of a two-month subscription, you can get a full year of access to all of Nurse Plus Academy's study materials— including flashcards and cheat sheets. This is a better deal than the monthly subscription, even if you only plan on using it for two or three months!
The Lifetime: For the cost of a three month subscription, Nurse Plus Academy offers a version of their full course with unlimited access and their pass guarantee. This is only worth the price if you plan on spending longer than one year preparing for the NCLEX.
---
Ideal Student
Still not sure whether this is the right course for you? Consider this:
If you're interested in practicing for the exam in realistic testing conditions, this is the course for you.
If you want an affordable course that guarantees you will pass your tests after using it to study, this is the course for you.
If you like to study on your smartphone or tablet, this is the course for you.
If you want to watch lectures or presentations about nursing, this isn't the course for you.
---
Final Recommendation
Although it's not the best online NCLEX prep course, Nurse Plus Academy offers a lot of beneficial content at a very reasonable price. Additionally, you're guaranteed to earn a passing grade with only a month of studying— so this is an excellent decision whether or not you end up passing on your first attempt. But at the end of the day, the practice exams included with this course are well-written and designed in order to maximize your chances of passing all of your nursing exams quickly and easily.
---
https://crushtheusmleexam.com/wp-content/uploads/2022/03/nurse_feature.jpg
687
687
Dinesh1
https://crushtheusmleexam.com/wp-content/uploads/2020/04/Crush-Logo.png
Dinesh1
2022-03-17 03:52:00
2022-03-26 20:00:00
Nurse Plus Academy Review