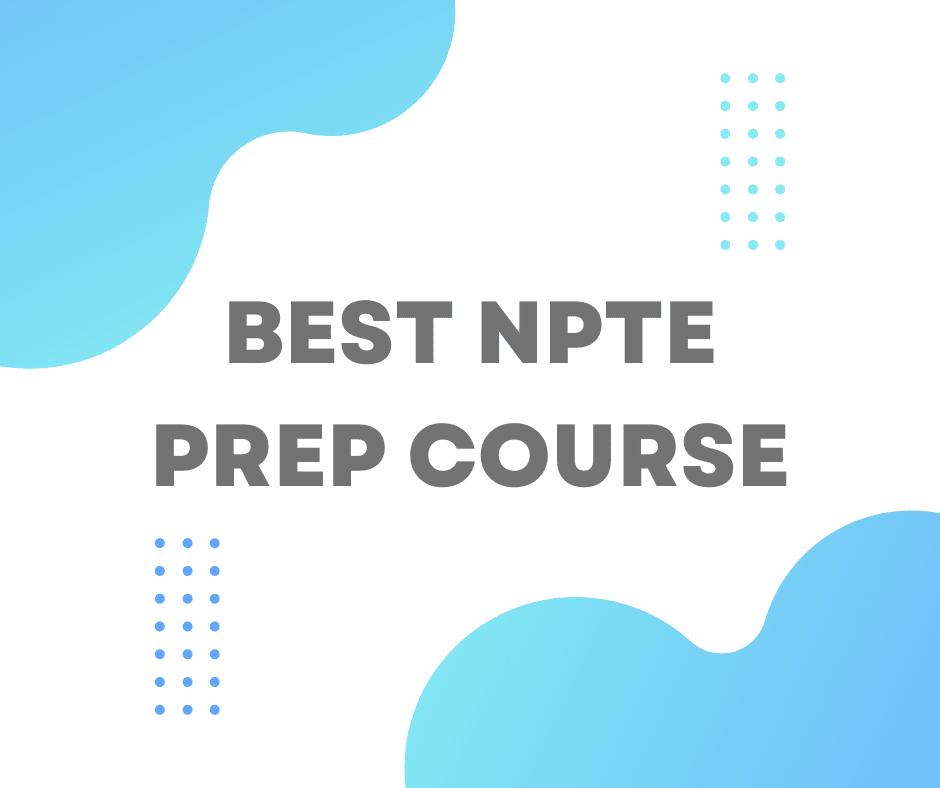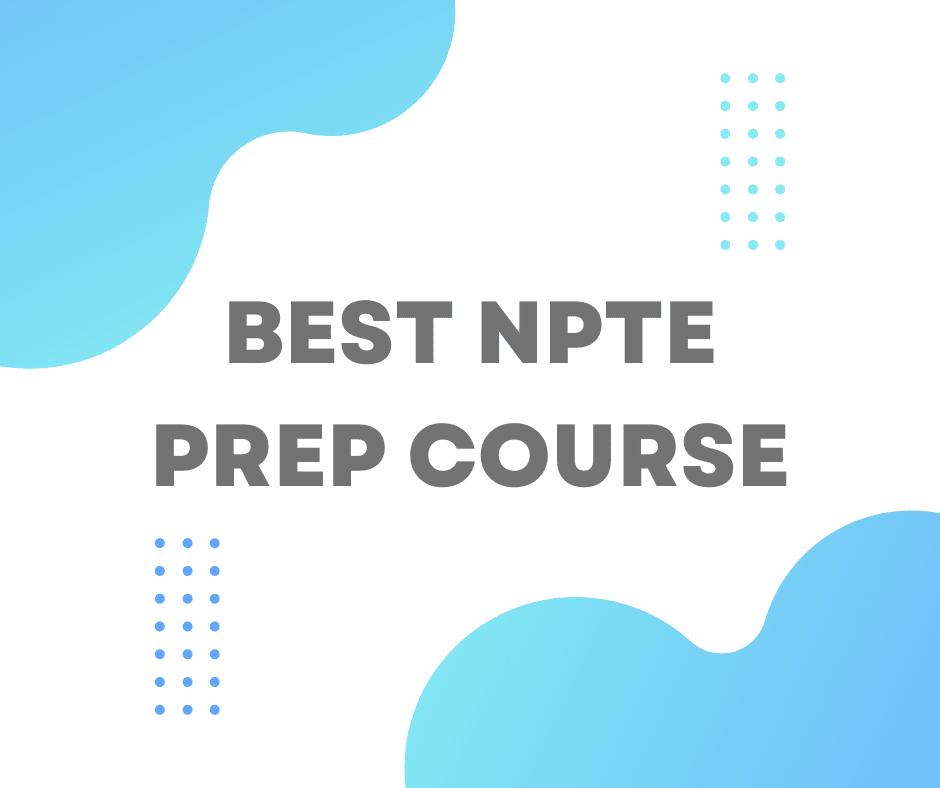 People studying for the National Physical Therapy Examination (NPTE) want the best possible tools. Many prep courses and study guides are available, but not all will help you ace this exam. When you're aiming to get your physical therapist (PT) or physical therapist assistant (PTA) license, you don't want to try repeatedly—use these best NPTE Prep courses to pass the NPTE the first time.
Best NPTE Prep Course of 2023
These six options are the best available when studying for the NPTE. Read on to find out what each prep course offers and how it can help you pass the NPTE.
1. TrueLearn NPTE Prep Course


The study guide from TrueLearn helps you prepare for the NPTE in manageable segments. If you follow the content in this tool, TrueLearn guarantees you'll pass the NPTE the first time you take it.
Course Features
The TrueLearn NPTE course includes over 1,400 multiple-choice questions you can use as practice exams. The video content could be better, with only a few webinars available that broadly cover study tips instead of the core content.
Pros
Custom quizzes simulate the real test-taking experience.
Buy a subscription based on how long you have to study before your exam date: 30 days, 90 days, 180 days, or 365 days.
Pinpoint your problem areas and get more sample questions related to that content to improve your knowledge.
Buy the software and have up to a year to activate and use it in case you can't find time to study after purchase.
The performance dashboard shows metrics on your scores over time so you can see how you've improved compared to others using this NPTE program.
Bottom Line
TrueLearn guarantees you'll pass the NPTE on the first try. It's best for people with at least 30 days to study because of how the course presents the information. If you want thousands of practice questions, TrueLearn has you covered.
---


Scorebuilders provides an NPTE prep course online or on campus. You can complete the work online through webinars to access the same material and increase your chance of passing the NPTE on the first try.
Course Features
Scorebuilders allows students to learn directly from an instructor if there's a session in their area or join an online webinar. The Basecamp study materials include over 50 hours of video help and more than 6,000 multiple-choice questions.
Pros
Course fees include a 240-page study guide, online or in-person webinar, and practice questions.
The package consists of practice tests, academic reviews, and clinical application templates for hands-on learning.
You can access the online webinar on any device, so you can use your phone to review NPTE material while on the go.
Purchase includes 30 days of access to Basecamp, which helps you tackle NPTE content areas.
Option to host an on-campus review course if you have a group of students interested.
Cons
The two-day webinar doesn't allow much flexibility to access and review the materials on your schedule.
Bottom Line
Scorebuilders is an ideal National Physical Therapy Exam prep course for people who can dedicate two days to instructor-based learning. The Basecamp only gives 30 days of access but offers a lot of material.
---
2. Therapy Exam Prep NPTE Practice Questions


The NPTE study guide from Therapy Exam Prep boasts a 95% passing rate and has helped over 10,000 students. The course includes content information, practice questions, and tips for effective study habits.
Course Features
Therapy Exam Prep offers students three complete exams for practice. You'll access three full practice exams and hours of video footage and webinars. Subscribers also get more than 100 clinical assessments to help prepare them to work in the field.
Pros
Content includes outlines, worksheets, a practice exam, videos, and webinars.
Each webinar is an hour maximum, so you can access study materials around your busy schedule.
Subscription includes access to private forums to ask questions and get quick responses.
They use clinical information over academics, so you can shift your thinking to a professional instead of a student.
Instructors check in with you weekly and provide personalized help when you need it.
Cons
Subscriptions are more expensive than most other courses to prepare for the NPTE.
The monthly plan doesn't offer much material, so you're pushed to buy the more expensive option.
Bottom Line
People who juggle a full-time job, family life, and other commitments will appreciate the flexibility of the Therapy Exam Prep NPTE materials. You can access videos and webinars on demand. Students who commit six months to this program have a 95% pass rate on their first try.
---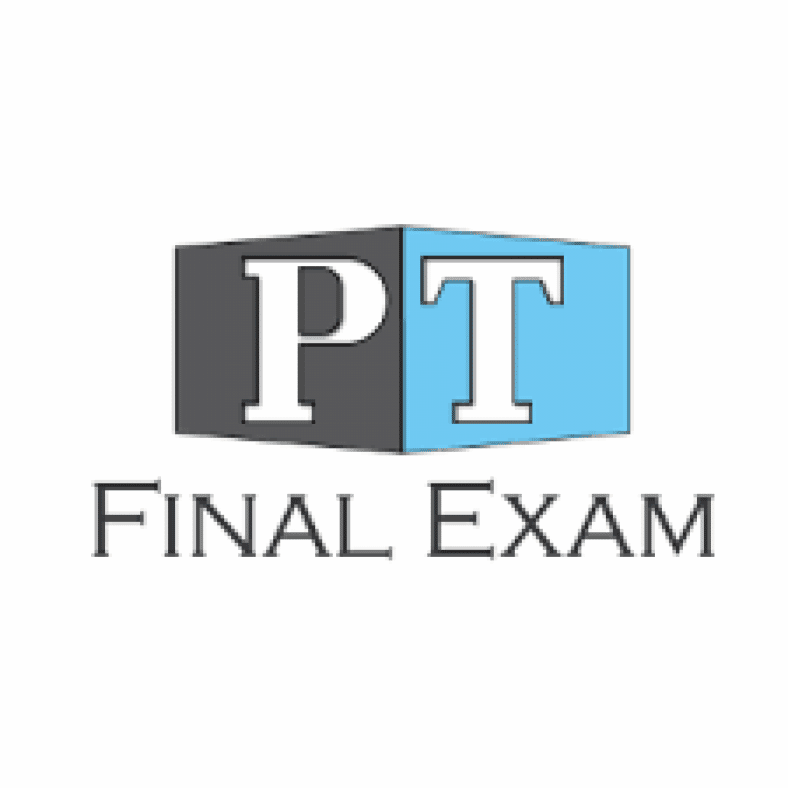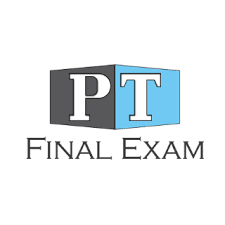 Dr. Will Crane created one of the best NPTE prep courses online, which guarantees a 95% pass rate. He teaches the course online to give you flexible access to materials and the chance to ask him and your classmates for help.
Course Features
PT Final Exam includes over 80 video lessons covering physical therapy concepts and study tips for the NPTE. You can watch the videos on-demand and meet with your small group to work through your problem areas.
Pros
The course includes weekly study groups and one-on-one calls with the founder.
Your subscription includes nine months of access, so you can go at your own pace and access review materials as needed.
The NPTE study guide has over 1,000 pages of material relating to the exam and your professional career.
You get a nice balance of synchronous and asynchronous material, so you can keep your schedule flexible.
Cons
Some users can't make time for the scheduled calls and study sessions, so it feels like a stressful commitment.
Very expensive course for only nine months of access.
Bottom Line
Students who love personal interaction will appreciate Dr. Crane's PT Final Exam. It's the best of both worlds, with the material you can access on demand and the chance to talk to the instructor and your classmates.
---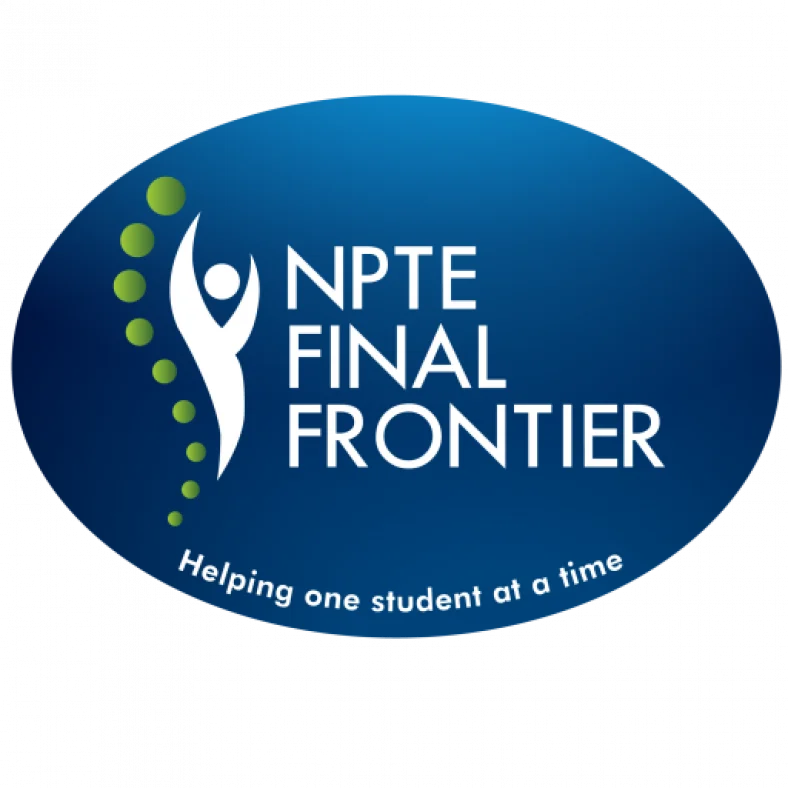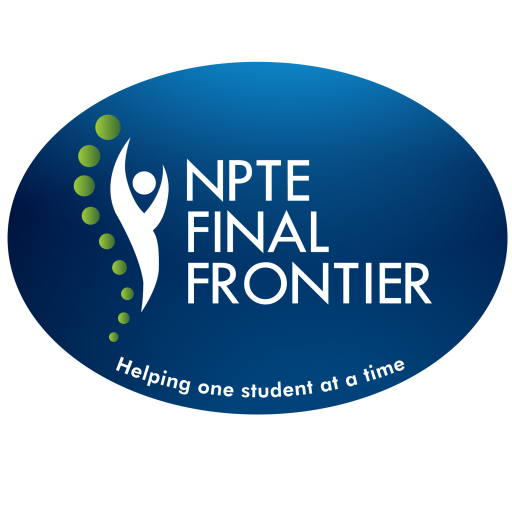 The NPTE study guide bundle from NPTE Final Frontier is online for global access. Your subscription gives you one year of access to the study materials, two practice exams, and a mini-test. You can also take nine quizzes to measure your progress throughout your membership.
Course Features
The condensed NPTE Final Frontier course takes 11 weeks to cover 30 videos and 80 pages of written content. You complete all the lessons and quizzes on your own time. Instructors record lectures to share new information with students, so you're always learning more about the NPTE.
Pros
The instructor records weekly lectures, so you continually get new content.
Membership includes everything you need to pass the test—you don't have to buy extra books.
One year of access gives you plenty of time to study at your own pace and pass the exam.
You can choose the plan to participate in live classes, chats, and extra practice exams.
Cons
You only get answers to your questions with the more expensive plan.
The program pushes students to pay for the Full Live Course at a higher price.
You have to pay $99 more for each additional year of access.
Bottom Line
This course is the best option for students who don't want to feel overwhelmed by study material. The instructor curates the options to deliver results, and you can work around your schedule.
---
5. PT Hustle NPTE Practice Questions


PT Hustle is an NPTE crash course that empowers students to learn at their ideal pace, either alone or as part of a community. While many courses guarantee that you pass, this tool helps you increase your score by 10% to 50%.
Course Features
The basic plan gives you a study guide, PowerPoints, and two practice exams. If you need more help, the premium plan includes study teams and the chance to ask the instructor questions.
Pros
The content library includes lectures, PowerPoints, and two practice tests.
Coaching tips include test-taking strategies and the chance to ask questions.
The upgraded plan gives you access to the community and assigns an accountability partner to help you study.
You have seven days to get your money back if you're not impressed by the content.
Cons
Pass System Plus doesn't offer many perks.
Students feel pushed toward the more expensive Coaching Program.
It's only designed to improve your score, not ensure you pass.
Bottom Line
Students who feel confident with their knowledge will appreciate how PT Hustle gives you the tools to boost your score. You don't need to study everything from scratch, but rather take advantage of a practice exam and study guide, so you understand the test format.
---
What you need to know about the NPTE
Register for the NPTE online for the test dates you want. There are four exam dates a year, and the registration deadline is about a month in advance.
On the day of the exam, arrive 30 minutes early with two forms of ID. The official will scan your identification and take your fingerprint to verify your identity.
The PT test takes five hours to complete 250 questions. The PTA exam has 200 items to complete in four hours. You get a 15-minute break during the test.
There's no penalty for wrong answers on the NPTE. With that in mind, try to answer every question to increase your chances of passing.
Conclusion
Students needing an NPTE crash course will benefit from the six options on this list of the best NPTE prep courses. Whether you want a study manual or interactive video lessons, there's something for everyone. If you're looking for the best NPTE prep book, choose between Therapy Ed and the Scorebuilders review books.
Utilizing all study prep available will improve your chances of passing the NPTE the first time. Many providers guarantee you'll pass on the first try, so it's worth subscribing to one of these NPTE courses to improve your chances.
FAQs
You've learned the six best National Physical Therapy exam prep courses and are ready to study. In case you need more information, check out the answers to these frequently asked questions.
How do you pass the NPTE?
Studying the course materials reviewed above increases your chances of passing the NPTE. You should take practice exams and read NPTE practice questions to familiarize yourself with the test format. You can also work with NPTE tutors who passed the test and are successfully working in the field.
How much does the NPTE cost?
You'll pay $485 for the NPTE to become a physical therapist or assistant. Some states require additional fees for jurisprudence examinations or jurisprudence assessment modules. You also have to pay the state separately to get your official license once you pass the exam.
How many people pass the NPTE?
Studies show that an average of 91% of test-takers pass the NPTE on their first attempt. You can see the complete statistics online. Results show that graduates of accredited programs do very well, so using the above prep courses will definitely improve your chances. You can take the test a maximum of six times to improve your score.