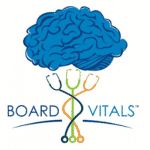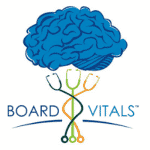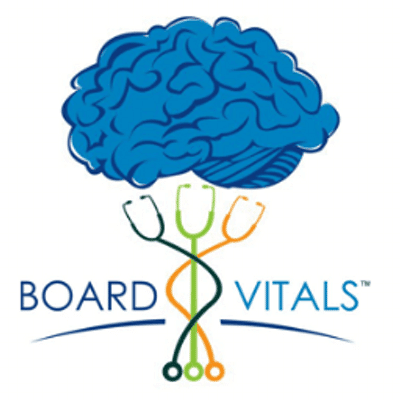 RATING: ★★★★★
Board Vitals USMLE offers students large questions banks for the Step 1, Step 2, and Step 3 exams. The practice questions come from expert sources along with detailed explanations to help students learn exactly why specific answers are correct or incorrect.
Students can choose between the Timed Mode and the Review Mode when answering questions or taking a practice exam, all at a bargain price.
How do you rate Board Vitals USMLE Review ?
Pros
1. Timed Practice Exams
Students can see a timer for each individual question in addition to the timer for the entire practice exam to help them work on finding the right pace to succeed on the exam. The board review questions are designed to simulate both the difficulty level and the time required for actual questions on the exam. As on the actual exam, it's possible to move back and forth among questions and change your answers.
2. Large Question Bank
The real benefit of this program comes in the detailed explanations and answers for every single practice question. Students will have no shortage of opportunities for practice, with access to 1,500 questions for the USMLE Step 1, 900+ for Step 2, and 1,200+ for the Step 3 exams. Questions are written by practicing physicians, or come from leading medical publishers and research organizations.
3. Score Comparison Tool
After you've answered practice questions and taken a practice test, you can compare your performance to that of other students taking the USMLE exam. Your performance also allows the program to suggest individualized practice questions for additional study, so that you will focus on those areas that will benefit most from review.
3. Free Study Materials
BoardVitals gives students access to a few free practice questions from each exam, a free question guide for the USMLE Step 2 and Step 3 exams, and advice and tips for taking the various exams. They also post the USMLE Step 3 Content Outline (from USMLE) on their site for your convenience.
4. Price
Priced at just $79-$199, Board Vitals' prep courses are the least expensive option of those we reviewed. They are a great supplement to a rigorous study program for the USMLE exams, in fact, Board Vitals recommends on their website that you use their question bank in conjunction with other study materials.
Board Vitals Coupon Codes & Discounts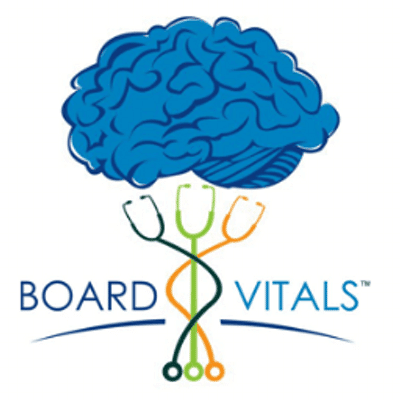 Board Vitals USMLE Coupon Code
40 uses today
Last Used: 1 hours ago
5. Pass Guarantee
Board Vitals stands by their products and offers free extended subscriptions to courses if you do not pass the exam for which you are studying. Qualifying clients are eligible for a free subscription for the length of time they originally purchased. You'll get continued access for as long as you need to pass your certification or board exam. Just submit a copy of the letter or notice that states you did not pass your exam. Please see the Board Vitals website for additional details and requirements for the pass guarantee.
Cons
1. No Video Lessons or Instructional Content
These prep courses consist exclusively of a digital question bank with practice questions and explanations, and practice tests. Students hoping to find live or recorded lectures or review material to help them get a general overview of the exams should look elsewhere.
2. No Mobile App
Although the question bank is accessible from mobile phones, there is no mobile app to make it more convenient for students study. Flashcards, games or other review material in a more portable fashion would be a nice feature.
Conclusion
If you're looking for a lot of practice questions in a format that is true to the actual exam at an affordable price, Board Vitals' online prep options for the USMLE Step 1, Step 2 CK and Step 3 exams are a good choice. You won't get live options, lectures or interaction with instructors, but you will get plenty of practice with first-rate questions and practice tests that are close to the real thing. Answering the practice questions and reviewing why specific answers are correct or incorrect is one of the best ways to prepare for the USMLE exams.
TAKE ME TO BOARD VITALS USMLE!
---
Features
1,500 USMLE Step 1 Board Review Questions
900+ USMLE Step 2 Board Review Questions
1,200+ USMLE Step 3 Board Review Questions
Ability to Flag Questions for Further Review
Covers all Categories Presented on the Exams
Answers and Detailed Explanations for Every Question
Choose From Timed Mode and Review Mode
Suggested Practice Questions Presented Based on Performance
Pass Guarantee
Step 1, Step 2 & Step 3 Pricing:
Same Price for All Steps (each sold separately)
Access for 1 month: $79
Access for 3 months: $129
Access for 6 months: $199
TAKE ME TO BOARD VITALS USMLE!
---
Board Vitals USMLE Review Breakdown
| BOARD VITALS USMLE REVIEW | STRENGTHS |
| --- | --- |
| 1. | Timed Practice Exams |
| 2. | Large Question Bank |
| 3. | Score Comparison Tool |
| 4. | 10% Off Study Materials |
| 5. | Free Study Materials |
https://crushtheusmleexam.com/wp-content/uploads/2020/02/BoardVitals-150x150-1.png
150
150
James Edge
https://crushtheusmleexam.com/wp-content/uploads/2020/04/Crush-Logo-300x103.png
James Edge
2022-01-10 00:00:01
2021-12-27 22:40:46
Board Vitals USMLE Review