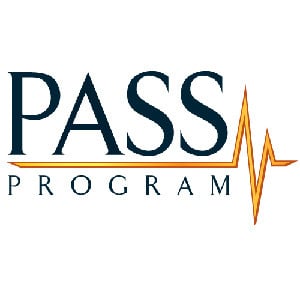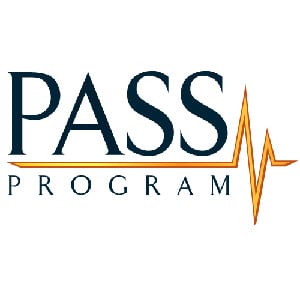 VALUTAZIONE: ★★★★★
How to find the best USMLE Step

1

Test Prep Course
When preparing to USMLE, you probably will (or have) asked yourself what kind of USMLE prep course is best for you. There are plenty out there, some which are more popular due to great marketing, public outreach. But that is obviously not what matters when you're looking for a good prep course: straightforwardness, review material, availability of instructors, diagnostic exam tests — this is what we searched for; so we've gathered the best to discuss in details to help you pass faster.
Your expectations vs. the reality
A prep course will usually offer videos with exclusive review material, in pdf or physical books. You may also be provided with on demand videos or even live lessons with a chat pod to communicate with the teacher. The on demand videos works best for those who live in another time zone, since you can watch at your own time, while live lessons can be difficult to follow in this same context, since they might be broadcasted in the middle of the night in your time.
Think gadgets.
When choosing the prep course that works best for you, you might want to consider if they offer a mobile app, in reality, you might not be sitting before your computer all the time. This is particularly useful if the prep course offers a question bank of its own, it's a great way to fill up your commute time.
Take a test drive.
Before subscribing, make sure that the prep course also offers a demo version, or simply a video demonstrating how the software works.
Content matters, but so do looks.
As much as some might not be ready to admit it: it is much easier to keep using a platform with a friendly design and that doesn't have neon colors. Ultimately, design matters, it saves your time and makes the learning experience easier to cope with.
Plan your expenses.
If you're planing to take the exam in 2, 4 o 6+ months it plays a big role on your wallet. These programs usually offer different deals for longer subscriptions. Be sure to set aside time you wish to dedicate to those courses and then compare prices. Luckily, we have done that research for you!
Così, long story short, we truly care about and rate our Best USMLE Step 1 Courses by: content, video, le banche domanda, mobile apps, course design, dashboards, analytics and price.
USMLE Pass Program Quick Facts



Passare Punti di forza del programma
This is a great chance to diverge from classic teaching

Francesco è un insegnante che sa come motivare gli studenti
Lezioni stimolazione è l'ideale, non troppo poco, classi non troppo lunghi

If you have missed a review class

,

you may "retake" it

,

since they are all recorded

Two NBMEs are included in the program

There is a good team of instructors that are ready to answer any questions you have

, compresi relative al materiale trattato in classe. Naturalmente non vi Tutor, ma se ti sei perso un concetto chiave, li si può scrivere dopo la lezione e ottenere una risposta in 10-20 minuti.
Pass Program Weaknesses
You cannot rewatch question solving classes

No money back guarantee if you have subscribed to the online version of the program

.

If you truly feel comfortable with a prep course that is divided in disciplines

,

then you might just not adapt to Dr

.

Francis' concept

.
Caratteristiche:
lezioni online su quasi 40 temi
Appunti del corso libro
Domande con risposte di video
sostegno agli studenti
esami di pratica
USMLE Passo 1

Online Review Course Prices
Live Onsite

: $2,900 (4 settimane), $5,999 (8 settimane)
live online: $2,190 (4 settimane), $4,390 (8 settimane)
Su richiesta: $790 (4 mesi), $1,090 ( 6

months without morning questions

), 1290

USD

(6

months with morning questions

), 1690 (1

year subscription with all features

).
Pass Program Coupon Codes
USMLE Passo Sconto Programma – Salva 10%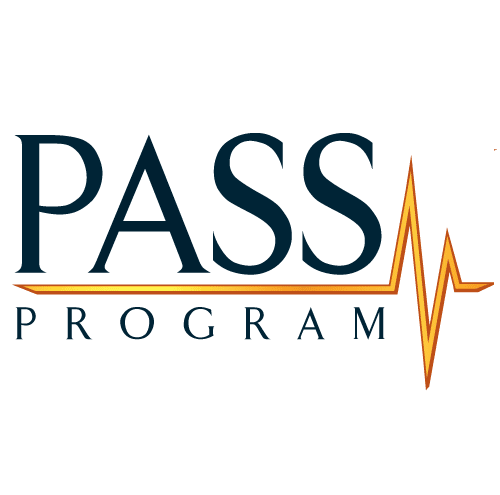 Passare Programma USMLE, sconti esclusivi, percentuale di sconto 36 usa oggi
Passare Programma USMLE 37 usa oggi
Salva 10% sulle EduMind USMLE Programma Passo corsi on-demand per Passo 1, 2, & 3
Ultimo uso 15 ore fa
Data di scadenza:
giugno 22, 2018
TL:DR: Review Synopsis
All in all, the Pass Program has plenty more advantages than disadvantages. But keep this in mind: preparing for the USMLE is not about using numerous resources or even all the resources that are at your reach, so we truly recommend you to choose one and stick to it. Dr. Francis's methods of teaching are proven to work, engaging and easy to understand. Plus the quality content, companion PDF's and new dashboard we highly recommend the Pass Program to any perspective USMLE Step 1 student.
LEARN MORE ABOUT THE PASS PROGRAM
USMLE Pass Program Detailed Course Information

& Caratteristiche

Why it's so different. This program sets itself apart from others by the way it structures disciplines. When you were in to medical school, you probably have gotten used to studying subject by subject separately. Well, Dr. Francesco, the face from Pass Program, thinks differently, this is probably the most integrated course out there. Dr. Francis saw what he thought was wrong with medical education and did it his own way: he will teach you concepts, not mnemonics.
If this still sounds confusing to you, here is an example: One of the first lessons are about the so-called Low Energy State. According to Dr. Francesco, if you apply this concept to any disease that develops because of a low energy state (anemia, per esempio), symptoms will not only repeat itself, but you will get it right 90% of the time. And as he says, you should aim for the 90% and not lose your time trying to achieve the other 10% — not that this is impossible, but if you're short on time, this is still a pretty good promise. Ultimately, Dr. Francis wants to teach students how to recreate these concepts in every clinical vignette and clinical scenario whenever needed. All classes are, in this way, integrated, you will study multiple subjects simultaneously, in the way Dr. Francis puts it. He can be a little emotional at times, but surely has a good sense of humor and keeps up a good dynamic in class.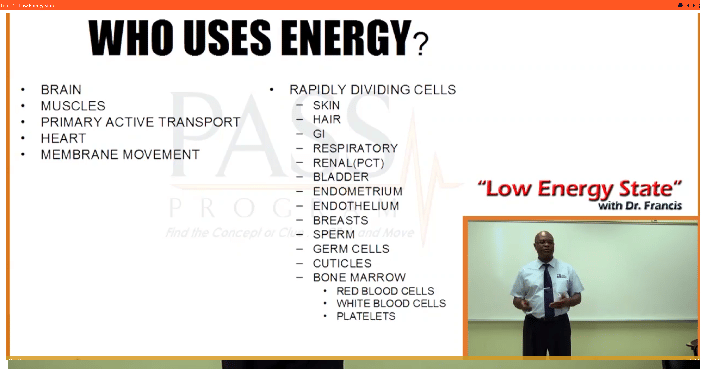 Dr. Francis simply doesn't think you can memorize everything you need to know for the USMLE test, therefore, all the information must be integrated. In fact, the first hour of class is only about studying techniques, so this can be truly helpful.
What they offer. In their website you will find a 4-week or 8-week program. You will have classes everyday, plus a morning session lasting one hour to solve test questions with Dr. Francesco. In the program you are offered both on demand lessons as well as the daily (except for Sunday) live classes, the content doesn't vary extensively.
Let's take a closer look at what the USMLE Pass Program has to offer that might call your attention.
The pacing is key to the program. In general, classes are very well put. According to Dr. Francesco, your brain "reaches Vmax" within two hours, therefore, you will not have longer classes, and if you do, you will have longer breaks. Ultimately, you can attend the program online or live. Prices, obviously differ, but the first that stroke was the fact that you are not only getting a live feed from the class with the students who are taking the course in person, but you also have a button to "raise your hand" and ask questions to Dr. Francis in class, with a microphone. This seems a bit different from various other USMLE Step 1 prep courses that offer a simple chat pod.
What your subscription includes. Within your online subscription, you are granted access to PDF's to accompany the classes, basically everything that Dr. Francis mentions is well written there, and you will rarely ever need to write anything unless you want to take extra notes.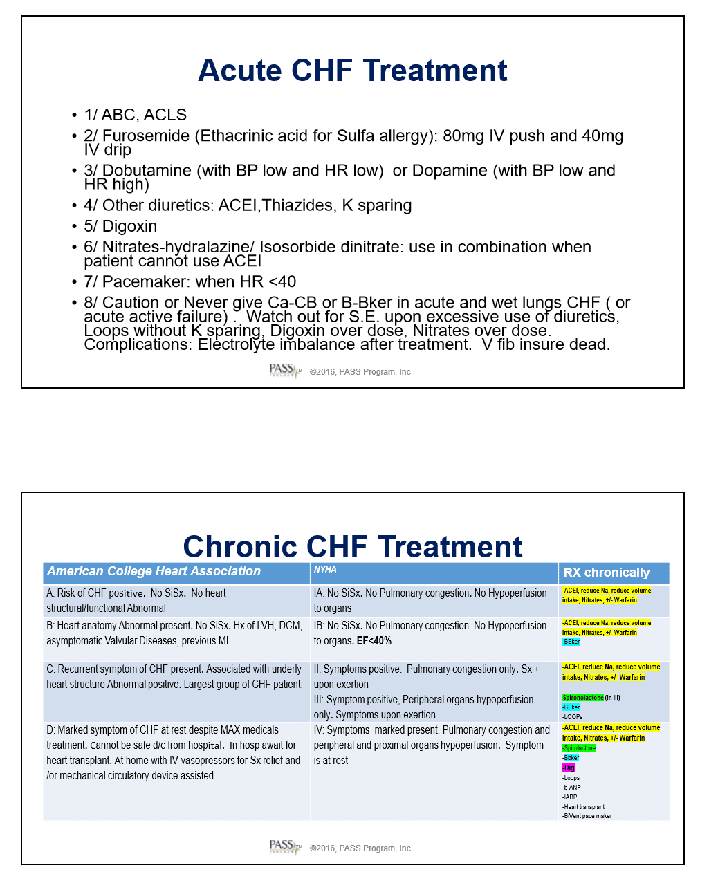 Apart from the textbook, you have access to various other secondary files, but the one that called our attention the most was the "Pass Program Clues", this is also a PDF file that has exclusively only high yield questions. That means that it is like the First Aid, but only with questions and a short explanation on the side. This can be very useful for a last week review before your exam, per esempio.
Morning question classes. Because Dr. Francis' method is so different from everything else in the market, question solving classes are separate from review classes. The question solving classes take place early in the morning. It's important to attend those classes since they are not recorded like the review classes. And as we've mentioned before, it is imperative that you are located on the right time zone, classes take place in US Central Time Zone.
Pinpoint your weak points from the start. Other good news are that the Pass Program offers you two NBMEs included in your subscription. The idea is that you take the first one as a diagnostic test before the course even starts, while this might sound a bit intimidating, most prep programs do this in order to motivate the student and pinpoint your weak points at first.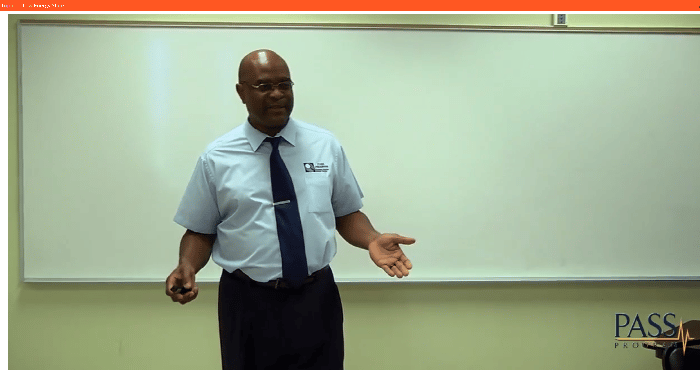 What we also liked about the Pass Program was not only their motivating spirit, but the fact that you can get your money back if you did not pass the test. The issue is that this perk does not extend to those attending the online version of the course, but rather only to students who are there in person.
Either way, the USMLE Pass Program is a solid choice based solely on Dr. Francesco' teaching methods and the quality content they provide. Better yet it's an incredible value when you compare to the big players like Kaplan USMLE or Becker USMLE.
Passare Programma USMLE Passo 1 in linea – Complessivamente
Pro
1. Video
Passo Programma ha grandi video, soprattutto a causa del Dr. Francesco. Lui è un ottimo educatore e averlo spiegare tutti gli argomenti è un plus. Egli usa bene le domande, aiutare gli studenti a capire i concetti e non solo loro memorizzare.
Dr. Francis' way of teaching might divide opinions as he shouts at times (sebbene, non con rabbia) per enfatizzare i punti, ma per la maggior parte non è preoccupante e aiuta effettivamente con la monotonia di lunghe sessioni di studio.
2. Autovalutazione Quiz
Le lezioni on-line sono dotati di molto utili i quiz di autovalutazione. I quiz comprendono 5 domande a scelta multipla che coprono il materiale in ogni lezione. Ciò che davvero fare questi quiz grande, anche se, è la spiegazione video per ogni domanda. Questo aiuta molto a migliorare, non importa quanto è stato eseguito per la prima volta.
3. Esami di pratica
Mentre i quiz di autovalutazione sono fantastici, non c'è niente come avere 2 NBME esami di pratica per prepararsi per il vero affare. Praticare con il formato di prova effettiva è molto importante e aiuta veramente questo corso spiccano.
4. Demo gratuita
Passo Programma ha una demo sul loro sito che mostra come usare il loro software e meglio ancora qualche lezione di esempio da Dr. Francesco. Questa è una caratteristica poco piacevole per dare potenziali studenti un'idea generale di cosa aspettarsi per quanto riguarda il docente principale e portale studio sono preoccupati. Vogliono gli studenti sapere che cosa stanno ottenendo, che dà il corso più credibilità.
Contro
1. No Question Bank
Passo Programma non è un tipo one-stop-shop di accordo in quanto non forniscono ai loro studenti online con accesso a una banca domanda. Loro fanno; tuttavia, fornire 5 video alla fine di ogni argomento che mostrano come affrontare i diversi tipi di domande. In totale hanno circa 180 video domanda di attualità che essi forniscono. Gli studenti potrebbero voler integrare questo corso con una banca domanda da un'altra società.
2. Nessuna garanzia per Corso Online
Gli studenti che frequentano il 8 settimane di corso in diretta con il programma Passo sono garantiti i loro soldi indietro nel caso in cui non riescono passo 1. Purtroppo il programma non si estende questa offerta ai suoi studenti online.
Sommario
Recensore
Data della recensione
Inviato Articolo
EduMind Pass Program USMLE Course
Autore Rating