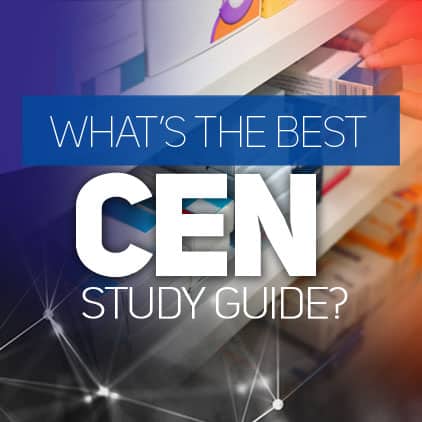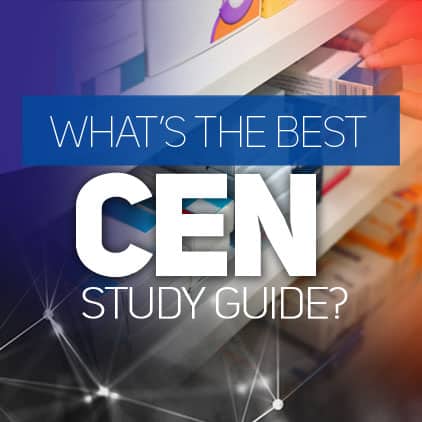 Every medical facility emphasizes the importance of having certified emergency nurses to handle critical situations. The Certified Emergency Nurse (CEN) exam is a rigorous test of the skills and knowledge required to function effectively in emergency scenarios. Success in this exam requires thorough preparation. A CEN study guide will assist you in reviewing concepts and mastering strategies to optimize your chances of passing. We've created this guide to the best certified emergency nurse study guides to assist you in selecting the program that best suits your needs.
Our research team compiled a list of about 21 CEN study guides and rigorously evaluated them. Dooey emerged as our top pick for the best CEN study guide. Our evaluation was based on factors like content comprehensiveness, study material quality, and accessibility of instructor support. Additionally, feedback from previous students played a crucial role in assessing the effectiveness of each study guide.
Ultimately, we identified eight top-notch CEN study guides we confidently recommend. Each of them offers self-paced or online courses, enabling you to study from any location. While Dooey was our standout favorite, you might find one of our other top selections more in line with your preferences and budget.
Delve into our comprehensive reviews below to discover what each study guide offers and to determine which one aligns best with your needs!
A Full List of Best CEN Study Guides Worth Considering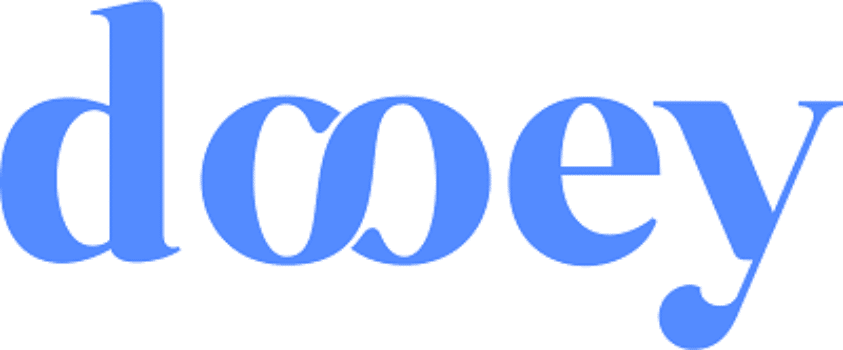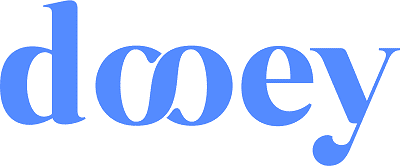 1. Dooey CEN Review Course
The Dooey CEN Review Course is a comprehensive training program designed for those aspiring to ace the Certified Emergency Nurse (CEN) exam. This all-inclusive course offers a plethora of resources to ensure that candidates are well-prepared for the examination. With 350 flashcards, 1,000 questions, 5 practice tests, and 180 expert lessons, the course promises a holistic approach to mastering the essentials of emergency nursing. In our testing the Dooey platform was very easy to use, and well organized on both desktop and mobile. The course is meticulously crafted to provide candidates with the knowledge, skills, and practice they need to excel in this critical certification.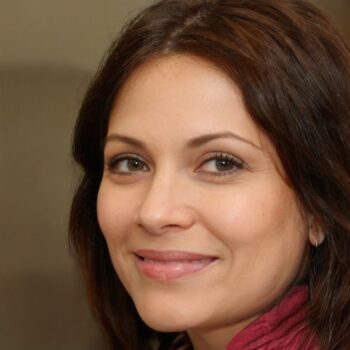 Dooey CEN Review
I recently bought the Dooey's CEN Study Guide, and it's been a game-changer for me. The modules are easy to follow and understand. Their interactive approach, with games and quizzes, really helped cement my understanding. If you're aiming to ace the CEN exam, Dooey's course is a must-try!
Features List:
350 Flashcards: Professionally crafted to help master key concepts and terminology.
1,000 Practice Questions: Covering a wide range of emergency nursing scenarios, offering in-depth explanations for each.
5 Full-Length Practice Tests: Designed to simulate the actual exam experience and assess readiness.
180 Comprehensive Lessons: Covering the entire CEN exam curriculum, crafted by seasoned nursing professionals.
Flexible Learning: Access course materials anytime, anywhere.
Personalized Learning: Tailored study plans based on individual strengths and areas of improvement.
Expert Guidance: Learn from experienced nursing professionals passionate about helping others succeed.
Pros:
Unparalleled Content Quality: Materials align with the latest CEN exam standards.
Flexible Learning: Suitable for those with busy schedules.
Personalized Approach: The course adapts to individual needs.
Expert Guidance: Beneficial insights from professionals who have aced the CEN exam.
Proven Success: Many have achieved their CEN certification with this course.
Bottom Line: The Dooey CEN Review Course is a one-stop solution for those aiming to excel in the Certified Emergency Nurse exam. With its extensive resources, expert guidance, and flexible learning options, it promises not only to prepare candidates for the exam but also to elevate their nursing career. Investing in this course is an investment in excellence and a brighter future in emergency nursing.

---
2. Mometrix University CEN Study Guide
Out of all the study guides online, Mometrix University currently offers the best set of resources to help you pass the CEN exam. They use a combination of video content, text-based study guides, and flashcards to ensure you fully understand and remember all the necessary knowledge to pass on your first attempt. In our testing we especially appreciated their upgraded and detailed depictions for each topic. It made understanding each segment much easier.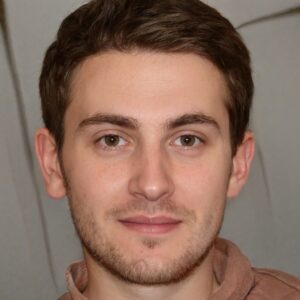 I am a big fan of the outline format and have used this in previous exams such as the NCLEX. I am currently studying for the CEN cert and have not sat for my exam yet but feel I have the right study guide to pass.
Mometrix University Features
650+ practice questions
90+ video lessons
450+ flashcards
Study guide with 120+ lessons
1 week money back guarantee
Video Content: Unlike a dry textbook-based study guide, Mometrix incorporates video lessons into their curriculum. These lectures have a high production value and supplement the instructor's topics with visual aids to further illustrate their points.
Perfect Fit: Although there are some companies that offer a larger collection of practice questions and video content, Mometrix makes the most of its adequate library of study materials. This is the perfect balance between substance and streamline— you shouldn't expect to waste any of your time or money with this study guide.
Guaranteed Satisfaction: You have one week to decide whether or not Mometrix is the ideal choice to help you study for the CEN exam. Alternatively, you can request a refund within that initial seven-day period and receive all your money back, no questions asked!
Bottom Line: I recommend signing up for Mometrix even if you're still not fully convinced that they offer the best course for your study needs. If you're not satisfied, you can request a refund after a few days— although the vast majority of enrolled students stick with it until the end to pass on their first try.

TAKE ME TO MOMETRIX UNIVERSITY
Flash Sale- Save 25% on Mometrix Test Prep
842 uses today
Last Used: 1 minutes ago
---
3. Rosh Review CEN Prep Course
Rosh Review is named after Dr. Rosh, an excellent instructor and experienced professional in the healthcare industry. With Dr. Rosh's expertise and a combination of helpful features, you're bound to pass your certification test and start working with confidence in your abilities. In our testing their platform is a bit dated, however it functions well and is easy to navigate.
Rosh Review Features
500 practice questions
Detailed answer explanations and bonus questions
Performance tracking analytics
Rapid review for fast-paced cram sessions
Uncommon Delights: This is a term used to describe the number of Quality-of-Life features included with all Rosh Review CEN courses. This includes powerful analytic tools to track your progress, compatibility on mobile devices, and detailed answer explanations for 500 practice questions.
Excellent Support: One of the most important features included with this online study guide is fast support channels. You can expect a response to any of your questions within a day or two of asking them— which is rare for many online courses that don't typically provide easy ways of contacting your teachers!
Limited Catalog: Unlike some of the other courses offered through Rosh Review, there aren't as many practice questions or supplementary resources included with their CEN curriculum. Still, it should be enough to adequately prepare you for your CEN exam.
Bottom Line: Stick with Rosh Review and you will gain both the knowledge and confidence to start your emergency nursing career the right way without cutting any corners. You'll know exactly when it's time to take the test thanks to their built-in progress tracker.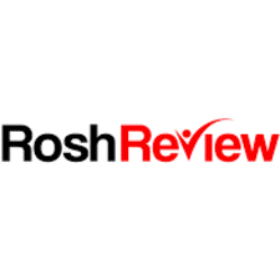 Get 10-Day Free Trial on Rosh Review Medical Courses
58 uses today
Last Used: 6 hours ago
---
4. Solheim Enterprises Certified Emergency Nurse Study Guide
For a more personal experience, you can get a lot out of Solheim Enterprises. This video-focused study guide does a great job breaking down each topic covered on the exam with helpful insights and detailed examples. In our testing we found their video content to be top notch. Reviews from around the web all talk about the quality of their video training. They also often include insights and important notes you won't find with other CEN study guides.
Solheim Enterprises Features
20+ video lectures
Practice exam with 150+ questions
Monthly or yearly subscription
15 day money back guarantee
Qualified Instructor: Jeff Solheim is the founder and instructor of Solheim Enterprises. With over 25 years of experience working in multiple departments as a registered nurse, he provides students with a down to Earth curriculum that directly relates exam topics with emergency nursing situations you're likely to encounter in the field.
Fantastic Videos: The primary focus of this CEN study guide is video content, where Jeff Solheim walks through specific exam topics accompanied by informative slideshows. Each lesson starts by telling you how many questions it relates to, so you can quickly determine what subjects have the most weight on the exam.
Practice Test: The good news is that this course includes a realistic practice exam with over a hundred questions. However, the bad news is that this single practice test costs extra; it doesn't come with any other course. In general, you would be better off enrolling in Mometrix if you're specifically looking for practice tests.
Bottom Line: For an informative and entertaining video lecture series, you can't go wrong with Solheim Enterprises. However, there are better options available if you're just looking for a self-paced study guide with lots of practice quizzes.

TAKE ME TO SOLHEIM ENTERPRISES
---
5. Emergency Nurses Association CEN Prep Course
As you may have surmised from this organization's name, the ENA is focused on providing targeted educational materials for future emergency nursing professionals. Check this company out if you want to network while preparing for your exams.
Emergency Nurses Association Features
200+ pages of downloadable study notes
12 interactive modules with video content
2 practice tests
Discount for ENA members
Member Discount: Becoming a member of the Emergency Nurses Association will enable you to get a discounted rate on these study materials. Additionally, it looks great on your resume and can help you find great networking opportunities to improve your career prospects.
Interactive Learning: ENA takes full advantage of their online learning platform to deliver a unique study guide. Each video module is interactive and correlates with supplementary practice tests and study notes.
Flash Cards: There's only one thing holding ENA back from being one of the top 3 CEN courses— flashcards. Including even a few of these would greatly improve the experience for many students, but without them you can still get quite a lot of mileage out of this course.
Bottom Line: If you want to get a better idea of the emergency nurse profession, joining the ENA and taking advantage of their online study guide is a fantastic decision. You won't regret networking with the other professionals once it's time to look for a job!

TAKE ME TO EMERGENCY NURSES ASSOCIATION
---
6. PESI Certified Emergency Nursing Study Materials
PESI doesn't offer a high-tech study guide like some online courses, but the content it does provide is adequate to prepare you for a career as an emergency nurse. They also include audio lectures alongside video content, which is a rare feature that makes it easier to multitask while studying.
PESI Features
12+ hours of video instruction
Printable PDF flashcards
Audio seminars
12.5 contact hours for continuing education
Unlimited access period and offline access
Flashcards: Unlike the other options on this list, PESI offers printable flashcards to help you memorize specific concepts. Other courses with flashcards only offer them in a digital format you can access on a phone or tablet, so this is slightly more convenient if you prefer to study offline.
Offline Access: Not only is PESI accessible for an unlimited period of time— you can also download everything included with this course to access without an internet connection. This level of access is unprecedented among other online CEN study guides.
Practice Questions: Although PESI provides a practice test to evaluate your proficiency on exam day, there are several online courses that provide a lot more practice material than this one. If you want to primarily study with practice exams, consider Mometrix University or Solheim Enterprises instead.
Bottom Line: Check out PESI if you prefer to study without staring at a screen. You can download everything included with this course and print out all the text and flashcards for quick reference without having to charge any batteries!

---
7. Healthcare Training Academy CEN Practice Questions
Healthcare Training Academy is yet another online education provider that has a collection of helpful content that's perfect for future emergency nurses. Although they don't offer a large variety of study materials, it may be a good fit if you're mainly interested in live lectures or meeting your continuing education requirements.
Healthcare Training Academy Features
10+ live lectures
8 hours of credit for CA/FL nurses
Sample questions similar to the CEN exam
Group discount for multiple applicants
Exam-Specific Materials: The sample questions included with this course closely mimic the questions you're going to encounter on the actual CEN exam. This is one of the most helpful and effective ways of preparing for any test, since it dispels a lot of the anxiety that can come before exam day.
Live Lectures: The benefit of Healthcare Training Academy's live lectures are the ability to get fast feedback from your instructor if you have any questions about the material. This is the closest thing to a traditional classroom lesson you can expect from an online course!
Question Bank: Something that would drastically improve this nursing course is a library of several hundred practice questions, preferably organized into a realistic exam simulation. Although you can expect to encounter a few practice questions while working through the live lectures, there's not nearly as much on offer here when compared to the top courses on this list.
Bottom Line: For an online version of a traditional class, Healthcare Training Academy is a decent pick. However, it's probably a better use of your time and money to enroll in a more substantial course like Mometrix instead.

TAKE ME TO HEALTHCARE TRAINING ACADEMY
---
8. Project Heartbeat CEN Training Course
If you're near Northern California, Project Heartbeat can provide an in-depth, in-person instructional course to fully prepare you for a career as an emergency nurse. This is a pretty narrow demographic, but it's worth considering if it applies to you!
Project Heartbeat Features
2-day course in a physical classroom
2 practice tests
Instructors available anywhere in the California Bay Area
Study textbook included with course
In-Person Instruction: For some students, the best way to learn new material is in a physical classroom with an in-person instructor. Fortunately, Project Heartbeat offers this service if you're located in Northern California near the San Francisco Bay Area.
Fast-Paced: This two-day crash course is by far the fastest way to prepare yourself for the CEN exam. In this time, you'll go through all the subjects tested on the exam with a combination of text passages, lectures, and practice tests.
Limited Accessibility: Unfortunately, there are currently no online-only classes through Project Heartbeat— this is why it only receives an honorable mention. However, teachers can travel to you if you're located near the Bay Area.
Bottom Line: Project Heartbeat gets an honorable mention since it's very limited in terms of accessibility. Still, it's worth considering if you're near Oakland, San Francisco, or Sacramento and want to attend in-person nursing classes with other students.

---
Certified Emergency Nurse Resources
CEN Preparation Guide – assists you throughout your preparation journey, from the initial application process, to attempting a mock test, right up to booking your examination date.
CEN Exam Outline – get acquainted with the subjects covered in the exam to ensure you know what to anticipate.
CEN Example Questions – these exemplar questions showcase the format observed in a BCEN certification assessment and how they align with the nursing method. Please note that they don't necessarily depict the complexity of the actual questions on our exams.
Try the CEN Mock Test & Acquire CEs – it's recommended to undertake this at the beginning to pinpoint areas needing improvement and once more as a final step before the actual exam!