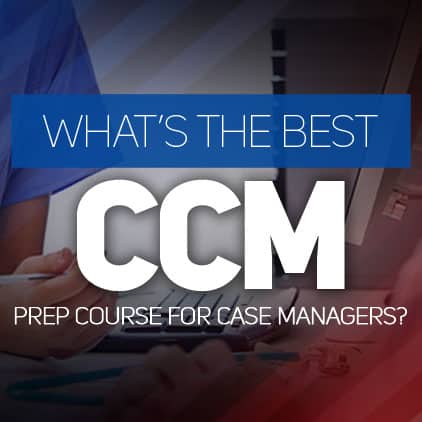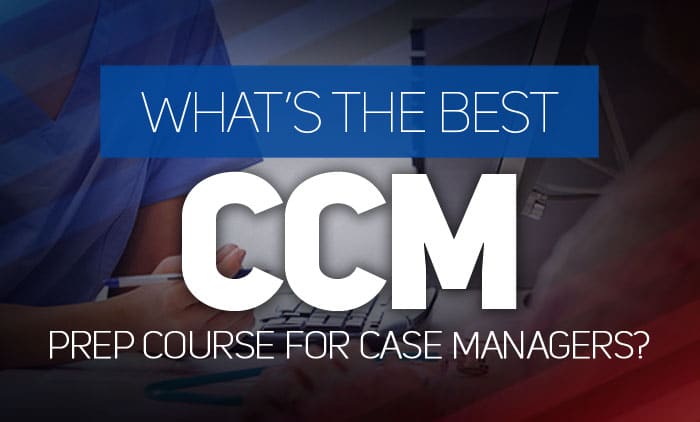 Above all else, nursing is about providing healthcare for the unwell. Every aspect of this growing industry is centered around the goal of providing care and relief for people, often when they're at their most vulnerable.
That's why case managers are so important: they typically provide the first impression when admitting an injured person into care.
According to the Commission for Case Management Certification, over 40% of employers required nurses to have the CCM credential in order to work as a professional case manager.
That means it's not exactly mandatory, but consider this— having this certification makes you that much more appealing for a new job or promotion!
So if you want to make a difference in the healthcare industry — and make up to $75,000 a year in the process — check out our list of the best CCM prep courses to start studying today!
1. Mometrix University CCM Prep Course
If you're looking for the best online study guide to prepare you for the CCM exam, look no further. Mometrix University is a very popular choice for many nursing students due to their approachable curriculum that fully embraces online learning.
Mometrix Features
750+ practice questions
350+ digital flashcards
62 text lessons
7-day money back guarantee
Practice Questions: This course includes over 750 practice questions that closely resemble the questions you'll actually encounter on the CCM exam. This is just enough questions for most students to feel fully prepared for the real thing without going overboard.
Flash Cards: To reinforce the lessons covered in the text passages, and to help you better answer the hundreds of practice questions in a timely manner, Mometrix University includes more than 350 digital flash cards as part of their study package.
Free Trial: Although it isn't technically a free trial, Mometrix University has a seven day return policy with no questions asked. This means you can cancel your subscription in a week if you change your mind— basically, a week-long free trial!
The Bottom Line: Mometrix University combines all the features that are best suited to online instruction and delivers them in a convenient and affordable package. Students preparing for a career in case management should consider this course before any others.

TAKE ME TO MOMETRIX UNIVERSITY
Flash Sale- Save 25% on Mometrix Test Prep
842 uses today
Last Used: 20 minutes ago
---
2. Study.com CCM Study Guide
Study.com is a good fit for students who prefer structure when preparing for an exam. They offer a clear path to understanding everything covered on the exam with a guided schedule of lectures, quizzes, video content, and supplementary transcripts.
Study.com Features
650+ practice questions
50+ video lessons
100+ text lessons
Lesson Transcripts: Over 100 text transcripts are included with this course that cover all the same information found in the video content. This is one of the most comprehensive text-based resources you can find in an online CCM prep course, making it an ideal study tool if you like to learn through reading text passages.
Mobile and Tablet Friendly: Study.com was designed to be used on smartphones and tablets without any loss of functionality. This way, you're free to study in whatever location is most convenient— you don't just have to stay in front of your computer screen.
One Size Fits All: The drawback to a strictly structured course like this one is a lack of flexibility if you prefer to study in a different order than what's clearly laid out by the course. This online class would benefit from some customization options when creating your own schedule.
Bottom Line: This is a modern and highly accessible learning resource that can help a lot of students pass the CCM exam. However, it would be nice to have some more flexibility when planning your study schedule.

3. Case Management Institute CCM Study Guide
Both the textbook and online course offered by the Case Management Institute offer an invaluable resource when preparing for the CCM exam. These materials work better together, but they also provide enough merit on their own to work great as supplements to other courses.
Case Management Institute Features
8 modules covering specific concepts
Taught by Anne Llewellyn, MS, BHSA, RN-BC, CCM, CRRN
Q&A sessions with instructor
Companion textbook with full-length practice test
Affordable Class: When compared to the cost of an in-person seminar, Case Management Institute's on-demand CCMM course catalog is a fraction of the price while providing an identical experience. This is one of the best ways to experience a classroom-style education from the comfort of your own home.
Instructor Feedback: Some online courses with lecture content only offer pre-recorded materials with no avenue for students to contact the instructor. Fortunately, CMI is not one of these courses— each live session comes with a Q&A section for you to ask your instructor any questions and receive quick responses.
Study Book: Although Case Management Institute includes a helpful exam prep book as part of their catalog, it must be purchased separately from their live courses. This is disappointing because the book and course complement each other, so only getting one or the other kind of defeats the purpose.
Bottom Line: For students interested in a more traditional classroom experience, CMI does an admirable job with both an online course and textbook. However, it's not as effective to use either one resource or the other— unless you're supplementing another course, it's better to use both even if you're only interested in one.

TAKE ME TO CASE MANAGEMENT INSTITUTE
---
4. Nurse.com CCM Prep Course
This site offers study materials that can provide educational merit beyond earning your initial certification. They also encourage you to interact with other nursing students in a way that's hard to find online, which is great for socially-minded students.
Nurse.com Features
12 included online courses
Blend of live instruction and self-study
Collaborate and network with fellow students
12 contact hours
Continuing Education: After you've passed the CCM exam and started working as a case manager, you'll need to maintain your credentials with continuing education. Fortunately, you can always return to this website and take advantage of their CE materials to accomplish this without any hassle.
Collaborative Environment: When working through an online course provided by Nurse.com, you're encouraged to communicate with other students and seek out their input on specific topics. This sense of community is often missing when taking a self-paced course from home, so it's nice to see it present with this course.
Strict Pace: The online classroom style this company uses to present its study materials doesn't offer a lot of leeway if you want to set your own pace or study specific subjects out of order. If you prefer a self-guided prep course, Mometrix University is a better fit.
Bottom Line: Whether you're inexperienced or have some education under your belt, Nurse.com is a great resource for everything to do with case management. Check this website out if you want to learn in a collaborative setting.

---
5. ExamEdge CCM Study Guide
This course has a singleminded focus, which makes it the best fit for students who only want to study by repeatedly taking practice exams. This is a highly effective method for a lot of people, but it's not a perfect fit for everybody.
ExamEdge Features
3,000+ practice questions
Up to 35 practice tests
4 retakes per exam
100% pass guarantee
Practice Makes Perfect: With the option to sign up for up to 35 practice tests, this is by far the best option for any aspiring case managers who want to spend the majority of their time practicing in realistic exam conditions. Each test has 100 unique practice questions, so you can pull from a bank of over 3,000 multiple choice questions to boot!
Pass Guarantee: If you're worried about your chances of passing the CCM exam, enrolling in ExamEdge can relieve some of your anxiety. That's because they guarantee you'll pass the exam after using their materials to prepare for it, or you'll receive a full refund.
Videos Wanted: It would be perfect if ExamEdge included video content to break up the monotony of continually taking practice exams. If they included even a few lectures to elaborate on specific exam concepts, this would easily earn a much higher rank on our list.
Bottom Line: The best recommendation I can make for ExamEdge is to sign up for a few of their practice tests as a supplement to a course like Case Management Institute's. Otherwise, you would probably be better off with a course that provides a more diverse catalog of materials.

CCM Exam Information
How many questions are on the CCM exam?
The CCM exam has a total of 180 questions and you are given up to 3 hours to complete the exam.
How much does it cost to take the CCM exam?
The cost of the exam, including the application is $420.
However, if you include the study materials needed to pass there is no one-size-fits-all answer to this question, as the cost of taking the CCM exam will depend on a number of factors including the provider you choose and when you decide to take it. However, we can give you an idea of general costs by saying that it can range from $500 to $1,000.
When choosing a CCM study guide, be sure to get information about their pricing structure so that you know exactly how much it will cost you.
What is the pass rate for the CCM exam?
The pass rate in 2021 is 74%. To achieve success on the CCM exam, you need to study hard. Make sure you take practice tests and review material frequently in order to cram for the test – this will help you avoid common mistakes that can lead to failure.
What is a passing score for the CCM exam?
If you're looking to pass the CCM exam, then it is important to know that there is a passing score of 70%. This means that you need to get at least 7 out of 10 questions correct in order to pass.
Conclusion
As an aspiring critical case manager, you undoubtedly know that passing the exam is essential for your career. This comparison of the best CCM study guides is designed to help you achieve this goal, by providing you with all the key knowledge and strategies you need to pass the exam.