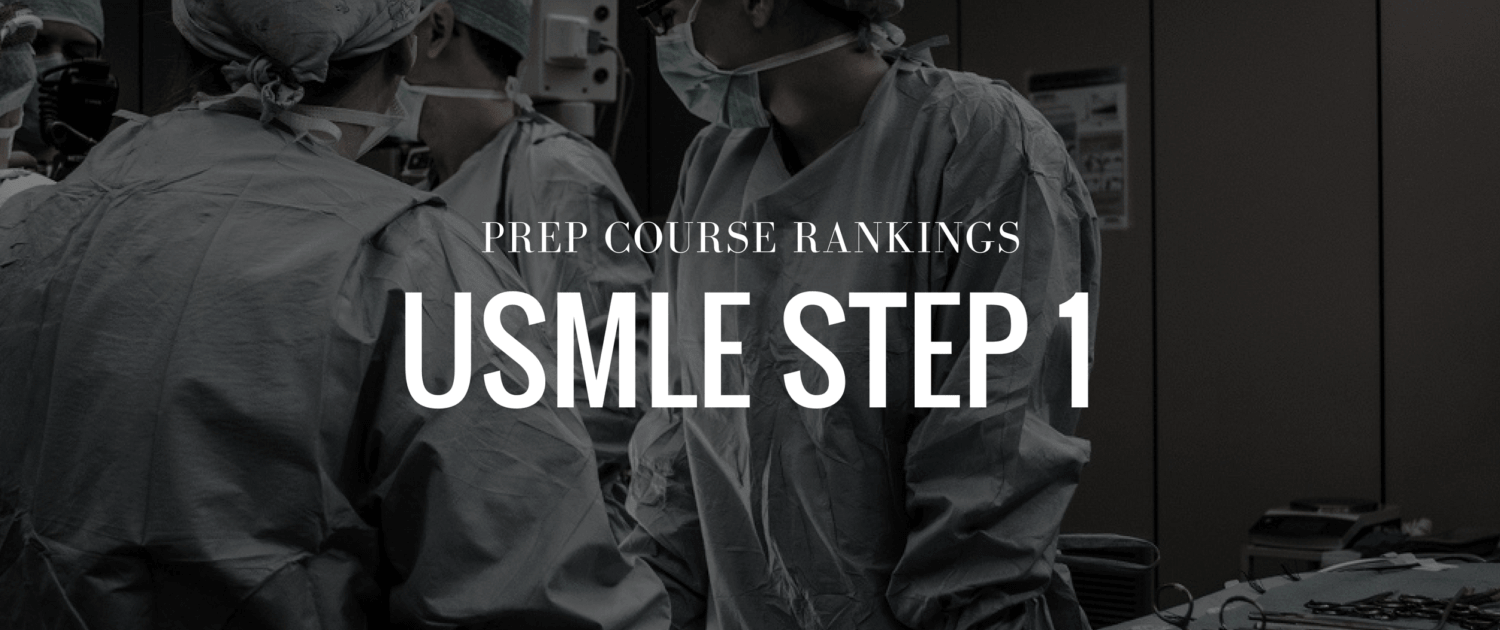 Choosing the right USMLE Step 1 PReP ikastaroa is the most important decision you will make on your journey towards passing your exam.
You will be spending many hours studying, so it's crucial to find the course that best fits your learning style and background. The difference between successfully passing or failing the USMLE Step 1 exam largely depends on how well your study materials prepare you for it.
Using a prep course that isn't a good match for your learning style can cause you to score lower or even fail your exam, costing you months of study time and additional exam fees. CRUSH is here to make sure that doesn't happen!
Here's the good news: we have personally researched and reviewed every major USMLE Step 1 prep course on the market to make it easier for you! The comparison chart below will help you decide which online course best fits your needs.
Best USMLE Step 1
Prep Course Comparisons

& deskontuak
USMLE Step 1
Ikastaroak
SAILKAPENAK

#1

#2

#3

#4

#5

#6

OROKORRA
Balorazioa
COMPANY
Apurtu USMLE

Pass Program USMLE

Kaplan USMLE

Kontseiluko vitals
GraduateX USMLE
Becker USMLE
PREZIOA
$995

$895

$1,690

$1,521

$1,999

$1,699

$179

$161

$289

$231

$1,500
DESKONTUAK

Save $100


Show Coupon

Save $170


Show Coupon

Save $300

Save $17.90


Show Coupon

Save $57.80


Show Coupon
Bat ere ez
PRACTICE GALDERAK
2,000
2,000
2,000
1,600
1,500+
2,000+

FULL-LENGTH PRACTICE EXAMS

Bideo-hitzaldiak
250 Orduak
150 Orduak
200 Orduak
200 Orduak

PASS GUARANTEE

FREE smartphone aplikazio
Aurrerapen segimendua
STUDENT SUPPORT
Instructor-posta euskarria
Instructor-posta euskarria
Instructor-posta euskarria
Instructor-posta euskarria
Emaila euskarria
Emaila euskarria
Online sarbidea EPEA
6 Hilabeteak
12 Hilabeteak
7 Hilabeteak
6 Hilabeteak
12 Hilabeteak
12 Hilabeteak
Irakurri nire FULL
AZTERKETA
Osoa irakurri Review
Osoa irakurri Review
Osoa irakurri Review
Osoa irakurri Review
Osoa irakurri Review
Osoa irakurri Review
HASI

Start Now

Start Now

Start Now

Start Now

Start Now

Start Now
See Our Best Live Online USMLE Step 1 Course Comparison Here.
2018 Best USMLE Step 1
Prep Course Rankings
1. Apurtu USMLE Step 1
Course


OVERALL RATING: ★★★★★

Popular and Engaging Video Lectures

:
Smash USMLE founder
, Dr. Delek Adesina,
has an impressive following among medical students
,
who love his upbeat and straightforward video lectures and explanations
.
Some of his most popular videos have been watched millions of times on YouTube
!

Zabala Galdera Bank:
The Smash USMLE Question Bank includes more than
3,500
practice questions to help students prepare for the Step
1 eta Step 2 CK azterketak.
Detailed explanations help students learn why specific answers are right or wrong
.
The test bank can also be reset twice
,
and questions are reviewed regularly to ensure they are up-to-date
.
Practicing thousands of quality questions is a great way to raise your score on the USMLE
!

Performance Feedback and Analytics

:
Jakina Arbel egiten zure aurrerapen jarraipena egiteko eta zure errendimendua ebaluatu du USMLE azterketak ikasten erraza. diagrama begirada One bideoak ehunekoa ikusi duzun erakusten dizu, eta software jarraipena egiten du zure performance praktika galdera gainean, beraz, zure ikasketak neurrira duten praktika gehigarria onuragarria izango guneetan duzun.

Oinarrizko, Behe-Aurrekontu bideoak: streaming ikastaro honetan bideoak ezaguna eta dinamikoa izan daiteke, baina ez dira gehiago ezagun berrikuspena enpresek sortutako bideo profesionalen bezala liga berean. Adesina en azentu ere zertxobait zaila da bideoak jakin batzuetan ulertu, nahiz eta bere ingeles oso ona.
2.
Pass Program USMLE Step

1

Course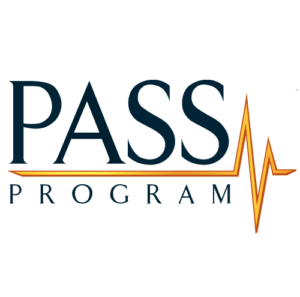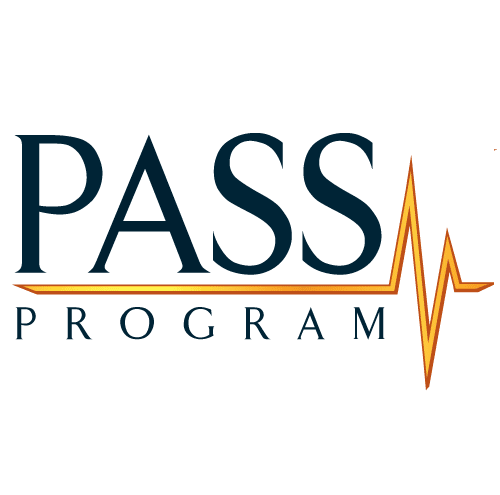 OVERALL RATING: ★★★★★

Laguntza behar duzunean:
Ez dago prest eta edozein galdera izanez laguntzeko prest daude begirale talde handi bat da.
Of course they will not tutor you
,
but if you've missed a key concept
,
you may reach out and get detailed answers in
10-20
minutes
.

Access

:
The USMLE Pass Program by Edumind includes
1
year of access
.
This is something that other providers have cut back on so keep an eye out when you're comparing with other courses
.
It is very important to ensure you have all the time you need and so you don't have to buy another course after yours expires
.

Entertaining Lectures

:
Francis is a teacher that knows how to motivate students
.
His classes will actually keep you engaged and even excited at times
.

Not Too Long Or Too Short

:
Lessons pacing is ideal
,
not too little
,
not too long
.
This ensures you get just enough information but overwhelmed
.
3. Kaplan USMLE Step 1
Prep Course

OVERALL RATING: ★★★★★

Large Question Bank and Video Collection

:
Kaplan Medical's USMLE Step
1
course give students access to a large number of exam-like questions in a Qbank and include an extensive video library with
2,000+ galderak.
Cut hours off of your review time by watching videos at 1.5x their regular speed
.
The high-quality videos are informative and entertaining
,
making the large body of material less daunting
.

Diagnostic Exams

, Galdetegiek,

and Practice Exams
:
There are many opportunities for students to test themselves on the knowledge they must master before they sit for the exam
.
Diagnostic tests
,
shorter quizzes and full-length simulated exams give students practice and targeted feedback on their ability and performance
.

Mobile Friendly

:
All lectures can be viewed from your iPhone an Android device
,
making it easy to get your study hours in
,
no matter where you are located
.
The Step
1
Qbank includes a free app for you to work on practice questions and check answers as well
.

International Student Friendly

:
Kaplan Medical has first-rate options for International Students who are preparing to apply for a residency program in the USA
.
Live
,
Live Online and On Demand options are supplemented by immersive In Center learning opportunities and study centers with state-of-the-art facilities
,
computers
,
internet access
,
and helpful staff to answer questions
.
4.
Board Vitals USMLE Step

1

Review Course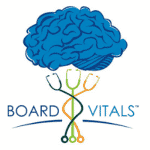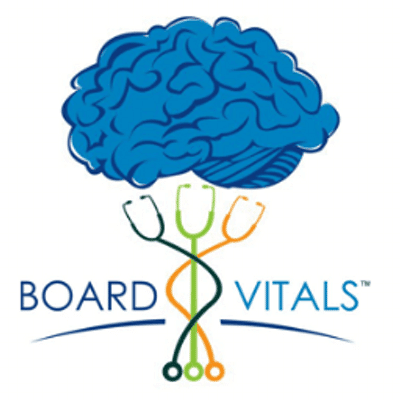 OVERALL RATING: ★★★★★

Exam-Like Practice Tests

:
A timer helps students keep track of their progress on each question and the overall exam
.
You can move back and forth among questions
,
which are designed to match the difficulty level of the questions on the actual exam
. You denboraz mugatutako Mode eta berrikustea Mode arteko ere aukeratu ahal denean praktika galderei erantzunez edo praktika azterketa bat hartzeko.

Galdera Handiak azalpenak Bank: azalpen zehatzak eta erantzunak guztietan praktika single galdera osatzen PReP programa honen muina. sarbidea izango duzu 1,500 taula berrikuspena galderen du USMLE Step prestatzeko 1 Proba orokorrak. Galderak idatzi eta medikuei praktikatzeko berrikusi dira, Medikuntza fakultateko, edo datoz 3 mediku argitaletxe liderra.

Adaptive Learning Technology: banakakoa Galdera gomendioak jasoko dituzu, zure errendimendua. Nik galdera praktika ondoren eman eta praktika test bat hartu, zure errendimendua alderatu ahal beste ikasleen duzula. Zure performance ahalbidetzen programa espezifikoak praktika azterketa osagarriak galdera iradokitzen, beraz, arlo horietan dezakezu arreta berrikuspena gehien onerako izango.

Great Price:
For the quality of the material
,
you can't beat the price
.
Priced between
$79-$199
for up to
6
months of access
,
this course is a bargain and could easily be combined with other study materials
.
The pass guarantee makes this offer even better
:
Board Vitals offers free extended subscriptions to your course if you do not pass the exam for which you are studying
.
TAKE ME TO KONTSEILARIEK vitals USMLE
5. GraduateX USMLE Step 1
Study Materials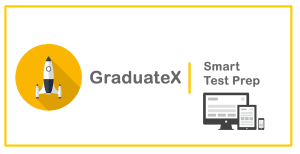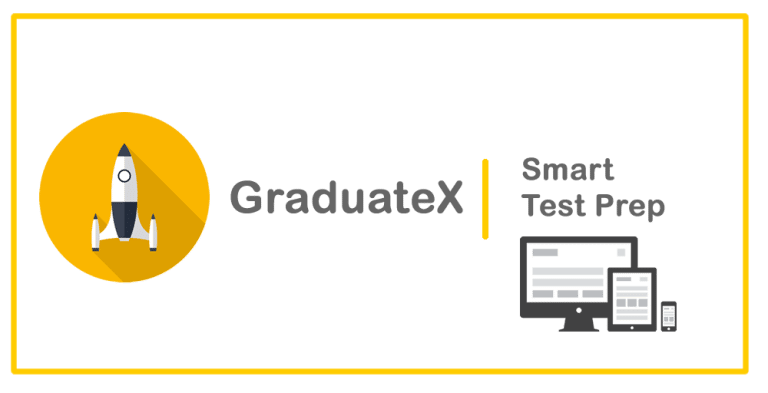 OVERALL RATING: ★★★★★

Galdera Handiak Bank:
GraduateX's USMLE Step

1

course give students access to a vast bank of practice questions

.

For a fraction of the price

,

you get almost as many questions as the larger

,

more comprehensive courses

.

You'll have plenty of time to get through all of the different sections

,

so don't worry about trying to squeeze all of your studying into a short window

.

Mobile:
Ez zure ordenagailu aurrean izateaz kezkatu zure USMLE prep ikasten-hartu ahal izango du, GraduateX mobile aplikazioa joan. Ez da ezer lurra shattering bitartean, oinarriak guztiak ditu. Beraz, zure sarrera azterketa materialak gozatzeko Oraindik bulegotik kanpo edo ez etxean, gisa dionean gakoa ikasgai batzuk gai izango zaren bitartean commuting edo bidaiatzen.

Ikastaroa mugatuak:
prep tresna hau handia da bitartean nor handia bere erritmoan ikasten dute eta idatzizko edukia duten pertsonei, Han asko hori berrikuspena programa hau falta da. Esate baterako, Han bideo edukiak ez eta USMLE lehen urratsa besterik estaltzen. Hala ere,

there's plenty of materials for students who have a handle on the information and really just need some repetitive reinforcement and test-taking tips

.
6.
Becker USMLE Step

1

Prep Course

OVERALL RATING: ★★★★★

Live Online Classes
:
Becker's live online classes show expert medical faculty explaining concepts in real time in the evenings and weekends
.
This is a solid solution if you can't attend a traditional classroom course but need more structure than a self-study course
,
but you're going to overpay for this offering
.
You'll get
275
hours of instruction
,
including integrated cases
,
and you'll also get access to eCoach for
9 hilabete,
in addition to the large question bank
.

Large

,

Highly-Rated Question Bank
:
The Step
1
Qbank contains more than
2,000
exam-like questions that are frequently updated in accordance with the latest exams
.
Students report that the questions are on par with other highly-rated question banks offered by competitors
.
The low price makes it worth purchasing the question bank alone as a supplement if you choose not to buy the entire course
.

Bermatzeko
:
It's hard to not mention the lack of a real guarantee for passing the USMLE—with the amount you're paying for this course
,
they should basically hold your hand through the certification process and throw a little party for you once you pass
.
Instead
,
you have to jump through hoops and even if you qualify
,
the refund isn't sufficient given what you originally paid
.

Prezioa: Ikastaro honek tasatuak era askotako jendearen sorta-ia absurdu nola garestia ikastaroa da kanpo, izan ere, badira askoz hobeto (eta merkeagoa) Aukera hor. Ez nuke gomendatuko irtenbide hau edonork, da modu overpriced eta zerbait gisa bota egingo zorra sartu dela azterketa gainditu beharko duzu bermatuz gabe.
7. UWorld USMLE Step 1
Prep Course

OVERALL RATING: ★★★★★

Zabala Galdera Bank: UWorld en Step 1 Galdera banku barne hartzen baino gehiago 2,200 galdera praktika. It maiz eguneratzen galderekin ikasteko tresna bikaina da. galdera guztiak ere azalpenak zehatza etortzen, eta ikasleek euren UWorld beste erabiltzaileei performance alderatu daiteke nola neurtzen duten ikusteko.

Auto-ebaluazioa Azterketak:
medikuei sortua, Autoebaluazioa azterketak antz handia Step formatua 1
exam and consist of
4 blokeak 46 aukera anitzeko galderak.
Although the USMLE exam contains
7 bloke,
completing several of UWorld's self-assessments will give you an idea of your strengths and weaknesses
.
Each assessment comes with a detailed analysis and an approximate 3-digit score
.

Free Mobile aplikazioak:
The convenience of a free mobile app is always a popular feature with students
.
Practice questions from UWorld's extensive Qbank can be accessed from smartphones and tablets whenever you have a few minutes to spare
.
The app is compatible with iOs and Android and your progress is synced to a central database
,
so you can move seamlessly between devices while you study
.

No Video Lectures or Additional Materials

:
This course does not include video lectures or additional review materials to help you go over the material in a more structured way
.
UWorld's approach to studying consists of practice questions
,
self-assessments
,
and the feedback generated from your performance on these tasks
.

Best USMLE Step 1
Prep Courses Online
| | |
| --- | --- |
| Best USMLE Step 1 PReP Ikastaroak | Prezioa |
| Becker USMLE | $1500 |
| Kaplan USMLE | $2399 |
| Kontseiluko vitals | $179 |
| Apurtu USMLE | $1295 |
| Medikuak Prestakuntza | $825 |
Laburpen
Ebaluatzaile
Martiartu USMLE Azterketa
berrikusketa data
berrikusi Item
Best USMLE Step 1 PReP Ikastaroak
Egilea Balorazioa
https://

crushtheusmleexam.com/wp-content/uploads/2014/11/Top-5-Image.jpg
300
300
James Edge
https://crushtheusmleexam.com/wp-content/uploads/2017/01/Crush-The-USMLE-Logo-300x120.png
James Edge
2018-01-10 22:00:00
2018-01-18 23:56:45
Best USMLE Step 1 PReP Ikastaroak