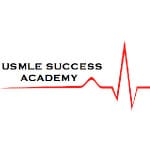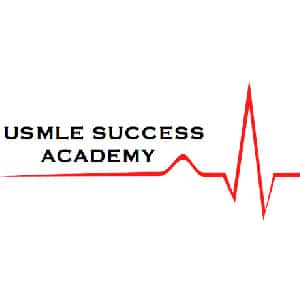 RATING: ★★★★★
USMLE Success Academy offers a solid set of learning tools for students studying for the USMLE Step 1, Step 2 CK, and Step 2 CS exams. Depending on the exam, there are online and live options. (Online courses include USMLE Step 1 and USMLE Step 2 CK exams).
USMLE Success Academy's online courses are built around lectures specifically designed for online learners and the course website is user-friendly. Students can choose lectures according to their schedule and get access to a large question bank.
COMPARE THE TOP USMLE COURSES!
Pros
1. Quality Online Lectures
Online students get 24/7 access to 95 hours worth of online lecture materials. Lectures are engaging and designed with online students in mind. They are not simply recorded versions of live lectures, but were created specifically for an online course. Unlike other prep courses, USMLE Success Academy does not limit the number of times a student can access a lecture. You can always go back and watch each lecture as many times as you need. You can complete the entire online course in as little as 4 weeks of full-time study (7-10 hours a day).
2. Regular Quizzes
Online quizzes after each lecture help students determine whether they have really learned all of the material that was covered. Students get immediate feedback and can improve their level of knowledge by reading the explanations to the correct answer choices when they get questions wrong.
3. Professional Support from Doctors
Success Academy enlists the help of qualified MDs to answer students' questions. The course gives students access to physicians who have successfully completed the process and are ready to answer any questions regarding the exams. Students praise the quick turnaround time for getting their questions answered. There is no unnecessary waiting while you are studying for the exams or are in a time-crunch.
4. Small Group Size
The online prep courses have limited space; only 15 students are admitted to each new session. This can be inconvenient as the courses fill up quickly, but if you sign up in advance, you'll get individualized attention and  quick responses to questions in addition to help with your areas of weakness.
5. Success Guarantee
As long you follow USMLE Success Academy's step-by-step program and requirements, you will be eligible for their passing score guarantee. Students who do not pass the USMLE after meeting the necessary qualifications will get a full refund. Please see their website for specific requirements for refunds.
6. Free Trial
USMLE Success Academy offers a free 3-day trial for their online Step 1 program, which is great for those who want to try it before they buy it. The free trial includes a sample of the first topic covered in the online course, the Genetics Lecture Series. The advantage of a 3-day-trial over free resources (such as sample questions or practice exams) is that you will find out exactly how the course works, how the material is presented, and whether it will work for your particular learning style.
COMPARE THE TOP LIVE-ONLINE USMLE COURSES!
Cons
1. Limited Live Options
Live course options are limited to 3-week courses for the Step 1, and 4 or 5 day Step 2 CS programs (5 consecutive weekdays or 2 back-to-back weekends) in Chicago, IL or Schaumburg, IL. There are no Live Online options, so the majority of students will be limited to the online, on-demand prep course if they do not live in or cannot travel to the Chicago area.
2. Sessions fill up far in advance
You will have to plan well in advance if you intend to take one of USMLE Success Academy's courses. The live Step 2 CS course fills up months ahead of the scheduled dates, and there are only a few spots left in the Step 1 class. Online classes are limited to 15 students and also reach capacity quickly. There is a waitlist for both the live and online courses.
Conclusion
Overall, USMLE Success Academy's prep courses are well-designed and cover all of the necessary curriculum for the USMLE exam. The best features include small group sizes and access to practicing physicians, who will know exactly what you are going through. The online lectures are designed specifically for on-demand learning, and a money-back guarantee makes it easier swallow the expense of the courses. The live courses are popular and fill up quickly, and it is too bad they are only available in the Chicago area.
COMPARE THE TOP USMLE COURSES!
Features:
90+ Hours of Online Video Lectures
Printed and Digital Step 1 Textbooks
MP3 Lectures
USMLE Practice Quizzes, Diagnostic Exams, and Practice Exams
Email Support From Qualified M.D.s
Preparation Strategy & Test-Taking Strategy
Study Plans
Passing Score Guarantee
Online Programs & Pricing
Step 1 Online Program Packages:
Basic Step 1 Program for one year: $797
Standard Step 1 Program for one year: $897
Premium Step 1 Program for one year: $1,197
Step 2 CK Online Program Pricing:
4 week  access: $997
8 week access: $1,097
12 week access: $1,197
24 week access: $1,497
1 year access: $1,997
Printed Course Books Option: $150
Live Programs & Pricing
Live Step 1 Program (in Chicago, IL):
Deposit to Reserve Seat: $500
3-Week Classroom Prep: $2,497
3-Week Classroom Prep + 1 Year Online Prep: $2,997
Live Step 2 CS Program (in Schaumburg, IL):
5-Day Program (with 3:1 Student to MD Ratio)
Basic: $1,497
Standard: $1,897
Premium: $1,997
To compare the Best USMLE prep courses, please click the button below:
COMPARE THE TOP USMLE COURSES!
https://crushtheusmleexam.com/wp-content/uploads/2014/11/Success-Academy-011.jpg
300
300
James Edge
https://crushtheusmleexam.com/wp-content/uploads/2017/01/Crush-The-USMLE-Logo-300x120.png
James Edge
2018-01-10 22:00:00
2018-01-10 22:00:00
USMLE Success Academy Review