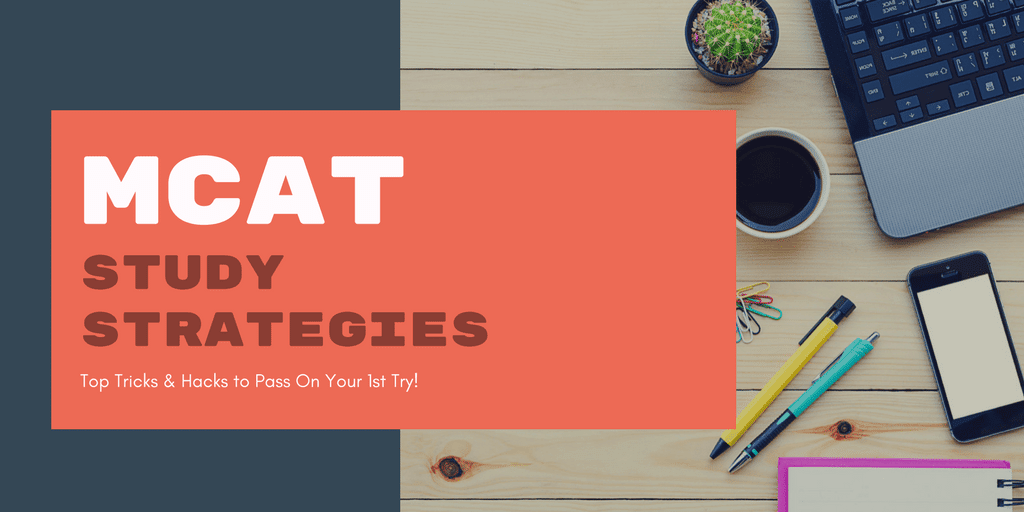 Les meilleures stratégies d'étude MCAT & Conseils pour réussir le!
_______________________________________________ The numbers make it clear that the MCAT is not an impossibly difficult exam to crack
. Vous avez juste besoin d'utiliser les bons conseils de combinaison et astuces pour faire tout se passe bien.
Selon l'Association of American Medical Colleges
, plus que 52,000
students applied for admission in allopathic medical schools
.
Out of those
,
around
20,000+
students got accepted
.
Mean MCAT score came out to be
31.4 (83
rd percentile
).
With all those stats in mind
,
don't expect your journey to be a cakewalk
.
There's
,
of course
,
a certain degree of preparation required
.
That's what this post is about
.
It gives away some incredibly handy and practical tips to get a stellar score on your MCATs
.
Read on …
1. Prévoyez au moins 3-6

months for the prep
Your medical career trajectory will be governed by how well you do on your MCATs
.
Be sure to dedicate at least three to six months to prepare for the exam
.
Most candidates can score the best scores with consistent and uninterrupted preparation done between
2.5 à 6 mois. Mais,
that's usually when there are no other commitments demanding your attention or time
. Mais,
if you happen to have a full-time job
–
it goes without saying dedicating
8
hours a day just for studies won't be feasible
.
You could start studying a year in advance but remember you would need to rehearse a lot of information more quickly as the big day approaches
.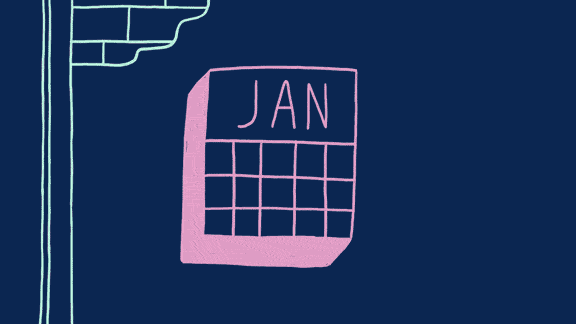 2. Évitez d'étudier beaucoup trop à l'avance
You'll end-up forgetting most of the information you rehearsed if you start way too early before the exam date
.
The only exception to this rule is if you have a job and can only devote a small window of time for the prep
.
3, Trouver une base de référence
Imagine you showed up for the exam today
;
absolutely unprepared
.
What do you think your score would be
?
To find that out
,
try to mimic the environment of the actual exam day and take a practice test
(
full length
)
and make sure to time it
.
The results of the test will not only give you a baseline to measure your progress against
,
you will also recognize the areas that need maximum focus
.
4.

Don't sacrifice accuracy for speed
Vous pourriez penser que la seule façon d'as l'est d'être MCAT rapide. Si la vitesse est votre plus grande préoccupation, réfléchir à deux fois. Lorsque vous êtes débutant, apprendre à faire les choses de façon untimed. Au début, votre priorité devrait être en préservant la précision; ne pas faire les choses rapidement. Une fois que la précision est pris en charge, commencer notant combien de temps que vous prenez pour terminer chaque passage ou à l'article.
5.

Take More and More Practice Tests
«La pratique rend un homme parfait.» – Si commun, mais si vrai!
L'examen est un MCAT long- 6 heures et 15 minutes de la prise d'essai et une heure pour les pauses. Donc, en prenant des tests pratiques dans un environnement sans distraction est importante pour construire l'endurance mentale pour rester concentré pendant l'examen. Pacing sur l'est un défi MCAT majeur pour de nombreux étudiants. Il ne peut se faire avec une poignée de passages.
You need to take practice doing a number of passages at a stretch
.
If you have a strong knack for
finding the best MCAT prep course online
,
you could take more and more practice tests you want
.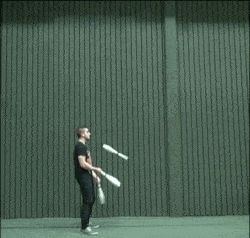 6.

Practice MCAT under real test conditions
Any sheer length of the exam can tire out even the seasoned test-taker
,
so does MCAT
.
Sitting for an extensive length of time is difficult for anyone
.
The best way is to practice it under REAL test conditions
.
Take practice tests in a timed condition that imitates the test situation as closely as possible
.
Practicing under test conditions before you've done any prep can be helpful
.
You can look for free practice MCAT online that can help you to familiarize yourself with format and content of the test
.
7. Pratiquer avec Distractions
Avouons-le.
You will be distracted many times during your MCAT test
.
Even if the conditions at your examination center are perfect
,
that 5-minutes word of warning at the end of each section counts as distractions
.
Does it make you lose your guide of thought
?
It possibly does
.
The best way is to practice it
.
Do practice tests under any distracted condition
.
Rather than taking your practice tests under finest testing conditions
,
do them at a quiet coffee shop
,
at a library or any place not completely devoid of distractions
.
If you become familiar with such distractions
,
your performance in MCAT test will not suffer as much
. Aussi,
you would surpass even those who were never abstracted but never taught for distractions either
.
8.

Relax and Beat Exam Stress
Studying for the MCAT is stressful and demands a lot of time
.
Every student who wants to become a high-achiever experienced exam stress
.
It's an inevitable part of every student life
.
But remember
,
you can either use it to drive you to improve your work or let it be your own downfall
.
While preparing for the MCAT
,
you will come across with many challenging conditions
-
both psychological and physical
.
You can combat stress by getting ample nutrition
, du repos,
breaks
,
and exercise to be in a good physical and psychological state of mind
.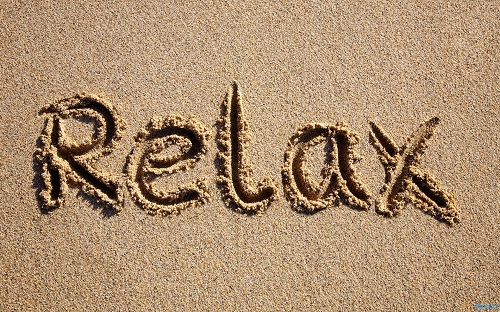 9.

Evaluate your Performance
Do you evaluate your own performance
?
Self-evaluation and persistent improvement go hand in hand
.
Blaming changed answers and low score is easy
.
But you should hold responsibility and be honest with yourself
.
This is how you can assess preparedness and measure progress for the exam
.
Evaluate your performance on the basis of
–
the type of questions you miss every time
,
kinds of passages that slow you down
,
answer traps you fall for and causes to choose the incorrect answer of any missed question
.
Find out the answers to all these questions and try to solve them
.
You can compare your time
;
discuss strategies for difficult tests
,
study with others to revise and evaluate and judge your performance based on that
.
When you collaborate in an assessment
,
you will develop a habit of self-evaluation
.
It is an essential part of learning and improving your MCAT exam
.
10.

Focus on your Strengths and Weaknesses
Every year thousands of aspirants appear for the exam and to emerge as a winner you need to work hard and smart
.
One of the most important things to consider is focusing on your strengths and weaknesses
.
This is very important to account for them in your MCAT study plan
.
If you plan to score higher
,
focus on your weaknesses
.
It is not optimal to give equal time to all subject areas
. Rappelles toi,
as a higher scorer
,
you can't afford to miss any single question or passage that has a less chance of emerging on the exam
.
11.

Join an MCAT Study Group or find a Study Buddy
When you listen to the phrase "Study Group" you might have an off-putting reaction
. Toutefois,
this term is rational and should not stop you from giving a chance to study group
.
Having a study buddy or a study group can help and support you in the MCAT preparation process
.
A study group in your MCAT Prep course can significantly improve your learning experience because it is about collaboration
,
not competition
.
In fact you can achieve different levels of learning when you challenge and help your friends
.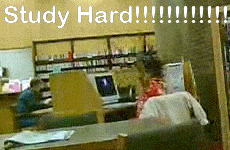 12. 00

Days Rule
MCAT is a complicated exam
.
Reviewing material takes time
.
Undoubtedly
, chaque élève est différent de l'autre et ainsi est leur processus de préparation. Pour faciliter les choses, suivre la 100 jours règle. Cette période est suffisante pour prendre une variété d'examens et des passages de pratique, ainsi que d'examiner le matériel d'étude. Votre préparation devrait impliquer 60% l'examen du contenu et 40 % tests et stratégie. Enrégimentée est le mot ici- Fixer un calendrier et de s'y tenir. Si vous avez décidé d'étudier pendant deux heures au moins ne pas sauter ou reporter une séance de Cram trois heures plus tard la semaine. Rappelez-vous le n'est pas un MCAT examen, vous devez entasser. Vous devez consacrer au moins trois mois pour se préparer à l'épreuve efficace.
13.

Treat your Schedule Like a Job
temps de planification pour préparation est difficile MCAT, mais si vous considérez comme un emploi, les choses deviendront beaucoup plus facile. Que vous rencontrez vos objectifs ou de coller à votre programme d'études, utiliser planificateur pour évaluer. Cela vous permet d'accéder si vous avez besoin de changer votre environnement, étudier l'habitude ou réduire les engagements. Vous pouvez également utiliser le passage de suivi de bloc-notes ou une feuille Excel pour mesurer vos progrès. Rappelles toi, si vous prenez votre préparation comme MCAT emploi, vous évaluerez facilement les zones de contenu sont faibles et si vous êtes sur la bonne voie pour répondre à vos objectifs fixés. Trace le nombre d'heures que vous dépensez. Ne laissez pas distraire de minimiser l'efficacité de votre temps d'étude. Ne pas répondre à des appels; il suffit de mettre votre téléphone loin. Essayez de donner la qualité et la quantité de temps pour votre préparation.
14.

More Understanding

,

less Memorizing
Le pas est conçu MCAT pour accéder à vos compétences à retenir les données et les formules- il teste vos capacités globales de raisonnement et analyse critique. Ainsi, assurez-vous de se concentrer davantage sur la compréhension et moins sur la mémorisation. Si vous pensez que vous pouvez aller avec la mémorisation de matériaux et attendre à l'as du MCAT, tu te trompes. Plutôt, vous avez une capacité à lire le passage soigneusement, extraire les informations importantes, appliquer vos compétences de raisonnement et choisir la réponse basée sur l'analyse critique.
15.

Don't be hard on yourself
Undoubtedly
, l'étude de la est stressant et MCAT parfois vous êtes votre ennemi le plus méchant.
Sometimes to crack the exam you tend to push yourself too much that it worsen things
.
Just remember if you study and prepare well
,
you will definitely do well
.
The MCAT will measure how much you've prepared and studied
,
so if you are confident
,
you will do fine
.
Being hard on yourself will never help you or has never helped anyone
.
16.

Passage Practice and Plan Strategy
Throughout your entire prep schedule
,
you will have to work consistently through MCAT passages
. Mais,
once you are done with the content review
,
the strategy practice can begin intensely
.
The best advice is to break down the resources and study small parts of passages every day
.
If you plan strategy and passage practice every day
,
you will surely crack your MCAT exam with flying color
17.

Avoiding narrow view During MCAT Prep
MCAT prep is not all about figuring out short-cuts and cramming
.
If you think
,
you are wrong
.
It is a different concept
. En réalité,
even those who crack MCAT exams with these techniques suffer in throughout life and med-school because that approach doesn't work in actual life
.
Final Tips before MCAT TEST DAY
Before MCAT test day
,
sleep well the day before for a minimum of
8 des heures.
Before an examination
,
day give a break to your brain
.
Go for a movie
,
play some sports
,
bake a cake
,
Netflix and just chill
.
Earplugs
,
scratch paper
,
and writing equipment will be provided to you in the examination center
.
Don't forget to bring high-protein snacks to recharge your brain during the breaks
. Aussi,
carry your identification to the center
.
If you feel stressed any time
,
take deep breaths to reboot and rejuvenate yourself
. Rappelles toi,
there is an abundance of helpful MCAT information and resources available online
.
As long as you devote time to homework
,
there should not be any surprises come on the test day
.
Hopefully
,
now you will get an idea of where to start your preparation for cracking this examination
.
If you are still confused
,
don't fret
.
Take guidance from others
,
consult online resources or reach out to some professional for advice
.
Have Any Other MCAT Study Tips

?
If you happen to have or know any other tips not mentioned here
,
please leave them in the comments below
.
https://crushtheusmleexam.com/wp-content/uploads/2017/11/MCATStudyHacks.png
800
800
James Edge
https://crushtheusmleexam.com/wp-content/uploads/2017/01/Crush-The-USMLE-Logo-300x120.png
James Edge
2018-08-23 22:50:43
2018-01-10 22:00:00
Meilleur étude Stratégies et Hacks MCAT