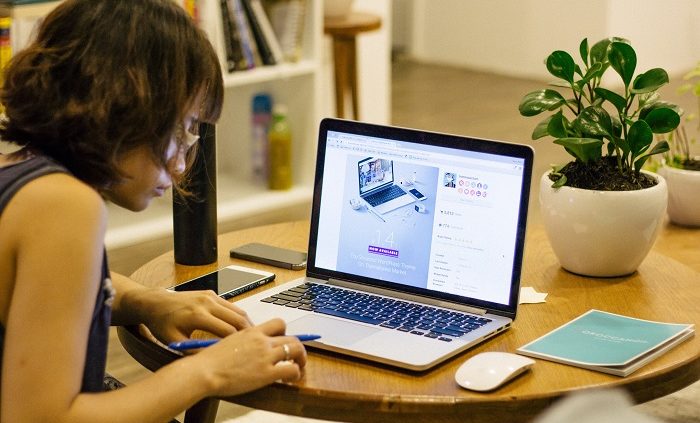 USMLE Step 1 Study Tips
Weil Ihre Zeit so begrenzt, wir möchten Ihnen einen kurzen geben, Direkt informativer Führer, damit Sie Erfolg haben und erreichen die USMLE Step 1 Score haben Sie strebt. Keine Panik, haben wir gelegt alles, was Sie wissen müssen, um unter.
USMLE möchte, dass Sie Medizin anders sehen, machen es praktisch.
zuerst, Sie sollten wissen, dass USMLE Ihr Gedächtnis nicht testen, aber Ihre Fähigkeit, Grundlagenwissenschaften Wissen in einem klinischen Szenario anzuwenden (Vignetten). Das bedeutet, dass Fragen nicht klingen wie:
"Welche Droge Klasse gehört Scopolamin?", sondern:
"Scopolamin wird als ein transdermales Pflaster für einen Patienten verordnet für eine Kreuzfahrt Urlaub verlassen. Welche Komorbidität wäre eine Kontraindikation?"
Das bedeutet, dass USMLE Fragen nicht direkt (erste Bestellung) Einsen, sondern zweite oder dritte Ordnung Fragen, in diesem Fall: Ein Medikament, die üblicherweise für die Reisekrankheit vorgeschriebenen (Kreuzfahrt Reise), jedoch wird in geschlossenem Winkelglaukom kontra.
Oder lassen Sie uns es anders auszudrücken::
"Welcher Rezeptor wird die Nebenwirkungen dieser Medikamente bei Patienten mit Glaukom verursachen?"
You will get the hold of this as you go, without a doubt.
Your score should be aimed according to your specialty.
Like in any country, some specialties are particularly more competitive in the United States. Numbers do change from year to year, but there seems to a be pattern to Radiology, Dermatology and Plastic Surgery always requiring higher scores, starting from 240. Other specialties such as Family Medicine, Internal Medicine and Physical Medicine require scores starting from 220, roughly. The average score in the United States is of 220. So if you haven't decided which specialty to go, we recommend you to aim for 240. If you have, andererseits, get the latest information on the average matching score.
Anxiety is a part of the deal, but let's put things into perspective.
Secondly, feeling overwhelmed is a commonly exacerbated symptom amongst students taking the USMLE, deshalb, here is a formula we can't recommend enough:
2 months of Video Lectures from a Prep Course of your choice with Review books +
Question bank of your choice (do it 2-3 times) +
Parallel to the first two: Read First Aid Step 1 at least three times, taking notes.
The last month before the exam you will be working a lot, mostly with your notes and with First Aid, basically, this formula prepares you for that period.
Pacing your study and following CRUSH's simple rules is a time-saver.
Thirdly, let's us lay out five golden rules when it comes to your study schedule:
Start from the subject you are less comfortable with

(Biochemie, beispielsweise);

Study

50 Protokoll,

rest

10.

Or if you prefer

, 1

hour

40 Protokoll,

and rest

20 Protokoll.

Those cycles should be repeat four times

.

You can have two blocks or four cycles each like that a day

.

Resting is crucial

.

Take one day off from studying weekly

:

forget about the exam

,

do other things you also enjoy

,

even if while doing them you can't help but diagnose everyone around you now

.

Before exam

,

do at least

4

full-length exams with timing before your USMLE exam date

.

This will help you fight away that anxiety like a ninja

,

you are very prone to succeed if you are acquainted with the real exam conditions

.

When doing a question bank

,

take notes on every question

,

write down the concepts

,

make diagrams

.
The Prep Course should fit your needs.
Additionally, an imperative part of your success is knowing which USMLE Step 1 prep course works for you. CRUSH team has tested and set them out for you, not to mention the discounts you can get through our website.
First scenario

:

If you are still a medical student

,

you might be running out of time between classes and finals

,

so you need both mobile access

,

as well as extended subscription time

,

in that case we recommend Smash USMLE

:

you can get it for a whole year

,

watch

250

hours of video lectures and download a free smartphone app

.

Another great learning venue would be Becker

,

since it offers a very similar deal

!

Second scenario

:

If you are an international medical graduate

, beispielsweise,

and are no longer in medical school

,

you might have more time to concentrate on your exam alone and more intensively

,

so Kaplan USMLE might be the choice for you

,

with a 3-month subscription

.

Third scenario

:

if money is tight

,

but you still want to make the best out of your test preparation

,

we highly recommend Board Vitals and GraduateX

.

Moreover

,

we offer discounts on them

,

as well

!
Letzten Endes, you can test all demo versions of the five prep courses we mentioned and test drive yourself.

Books, books, books…
A great amount of students will go online and read about all the prep books and be convinced they need all of them. Remember, you can't read Harrison's Principles of Internal Medicine or Gray's Anatomy before your exam. That's ground learning, that's past you, we are focusing on reviewing now (even if you have studied abroad in another language!). So before thinking books, make sure they are review books with high-yield information — principles you are very likely to see in your exam.
Like all great works, USMLE is full of classic questions, and people who write review books know that. They have done the work for you. There will most certainly be a question about a farmer with organophosphates poisoning, the flushing side effects of atropine-like drugs, or say, if it's a genetic condition, USMLE Step 1 will always present it with the classic patient and his/her origin, beispielsweise, sickle cell anemia is commonly seen in children. USMLE won't test you for the exceptions, but rather with the most common drugs, side effects, presentations, causes. As said, it is a classic.
We, at CRUSH, it seems, have reached a consensus that there are roughly three strategies to decide which are the best USMLE Step 1 review books for you:
Buy a complete series

.

By doing this

,

you can be sure that all the material is covered and that it won't repeat itself

. Ebenfalls,

the repeating design

,

writing style is also a big plus

.

Buy the best book for one subject from different series

.

You might need a little more time doing research

,

but if you feel comfortable with different books from different series

,

then this is a good way to go

.

You might find out that

Kaplan's books

are great

,

but you're just not ready to replace Pathoma and Microbiology Made Ridiculously Easy for their respectives in the series

.
We don't recommend you to buy two or more books on one subject. You should believe us when we say: All the material you need will, one way or another, be covered either in your review books, question bank or First Aid.
No matter which one of the above you go for, remember: buying the latest edition of First Aid Step 1 will ensure your being on top of the newest mnemonics and high-yield facts.
First Aid Step 1 is not an addition to your review books, it is simply a must-have. You might want to bind it to make it easier to read, as well.
Making mistakes in the question bank is also learning.
You don't have to feel demotivated if you miss a lot of questions while doing your question bank. The question bank is a learning tool, so are the mistakes you will make. You have to relate to the question bank as an online book: it's a perfect place to make use of trial-error, and do not feel as if you're not improving if you do miss questions. So Ihre Fortschritte nach der ersten Runde der Fragen wäre für den Zugriff auf sehr demotivierend! Es wird empfohlen, eine Frage Bank vollständig zwei- bis dreimal so zu tun.
USMLE Step 1 Study Tips
Verstehen Sie Ihr Gehirn und die Art und Weise lernt es besser, verwenden, um dies zu Ihren Gunsten.
Das 1-3 Regel. Sie sind ein Arzt zu sein, verwenden, so dass das Wissen in Ihren Gunsten: Ihr Gehirn hat einen Lernplan, um sie so arbeiten. Berücksichtigen Sie, dass das erwachsene Gehirn ein Material benötigt um Wiederbegegnung 48 Stunden nach dem ersten Mal, wenn Sie es eingeführt wurden. So wie können Sie diese anwenden? Lösen Sie einen Testblock, beispielsweise, sagen, von 40 Fragen pro Block. Wenn Sie es gelöst heute, Fehler machen, lesen Sie die Erklärungen für die Frage in der Testbank und weitermachen. Zwei Tage später machen Notizen aus dieser Prüfung. Um es kurz zu machen: müssen Sie an die Informationen zu Tag einführen werden 1, und Wiederbegegnung es am Tag 3. Bevor Sie Ihren Test, Sie können frei diese Notizen überprüfen.
Notizen: geht die alte Schule. Es gibt keinen besten Weg, sich Notizen zu machen, wenn Sie noch zur medizinischen Schule gewesen, Sie haben bis zu diesem Zeitpunkt des Verfahrens festgestellt, dass für Sie am besten funktioniert. Viele Menschen bevorzugen eingeben, anstelle des Schreibens, aber wenn Sie sind ein Medizinstudent Sie wissen, dass durch den Schreiben Sie mehr erinnern durch verschiedene Teile des Kortex mit, anstatt nur die Eingabe. Es ist auch selbstverständlich, dass man viel mehr Zeit Einfügen Symbole verbringen (Pfeile, zum Beispiel) in Ihre Notizen, als wenn Sie schrieb sie einfach in Form einer Regelung in einem Notebook nach unten.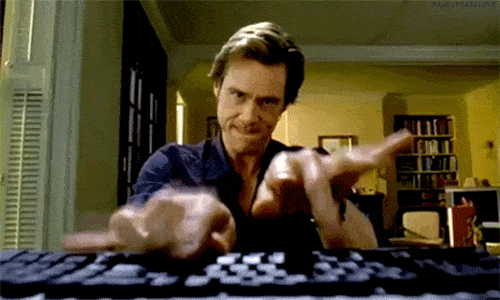 Das Verfahren Feynmans. Viele Schüler kämpfen ohne Studienpartner, gemäß unserer Meinung, obwohl dies ein großes ist, dass wir-sind-on-the-same-Boot-Strategie, wir haben eine andere Lösung für diejenigen, die auf ihre eigene Zeit arbeiten möchten, oder einfach auf eigene Faust. Eine weitere große Strategie, um Ihre Lernen zu optimieren, ist durch einen stolzen Adept der Feynman-Studie Technik immer. Es basiert auf verschiedenen Teilen des Gehirns mit, um schnell Informationen zu behalten und arbeitet in vier einfachen Schritten: Erste, Wählen Sie ein Thema, Lese darüber; zweite, so tun sich laut zu lehren aus (Dies ist sehr wichtig!); dritte, wenn Sie während der Erklärung stecken: erneut das Buch; und vierte, Wiederholen Sie den Vorgang mit Analogien, einfache Sprache und Verbindungs ​​Fakten. Also, merken Sie sich, eine Studie Partner ist groß, aber hier ist eine einfache (und effektiv) Lösung.
USMLE Step 1 Mock-Prüfungen
Die Probeprüfung ist Ihr bestes Ergebnis Prädiktor.
Wir alle brauchen ein wenig Motivation, so der beste Weg, um Folgendes zu beurteilen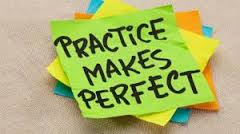 USMLE Step 1 Score von Probeklausuren nehmen. They look just like the test itself. Turn off your phone, and get ready for an eight-hour task. After that, do something relaxing: go binge watch your favorite show, go out dancing, have a cup of coffee with your friends, shift your mind from the test prep and the next day you will be fresh as new!
USMLE Planning
Plan, plan, plan, when nothing else: plan.
If you're very insecure about whether you are ready or not to schedule your test, get an organizer and write the amount of work you need to get done everyday, item by item, and see how much time you actually need. You can do a check-list if you like the concept better. If you feel like that is not enough, here is a little insider's trick that seems to work: sagen, by the time you have completed 10, 20, X number of items from your USMLE Step 1 prep to-do list or check list, you give yourself a little reward. Remember that nice bag you had seen the other day? Or, sagen, a boat ride, bike rent, a pair of nice shoes (dress for your future job, right?), or even a tattoo. Have yourself a merry little holiday! You can actually put these rewards into the list and as you complete your milestones, go out there and get what's yours.
Take-home message: life-long learning is part of being a doctor.
Lastly, remember: your USMLE Step 1 preparation isn't supposed to be a burden! Take one thing at a time and you will find out that by the end of this experience you have made nothing but a better doctor out of yourself. When you started medical school, beispielsweise, by the time you've finished it, you will see guidelines changing, new drugs appearing, others becoming obsolete, and you need to adapt to those innovations all the time, life-long. Keep being curious, keen and hard-working — the more positively you relate to your studying experience, the more positive the outcome will be.
Viel Glück!
https://crushtheusmleexam.com/wp-content/uploads/2017/06/tran-mau-tri-tam-57714.jpg
466
700
James Rand
https://crushtheusmleexam.com/wp-content/uploads/2017/01/Crush-The-USMLE-Logo-300x120.png
James Rand
2018-01-10 22:00:00
2018-01-10 22:00:00
USMLE Step 1 Study Tips