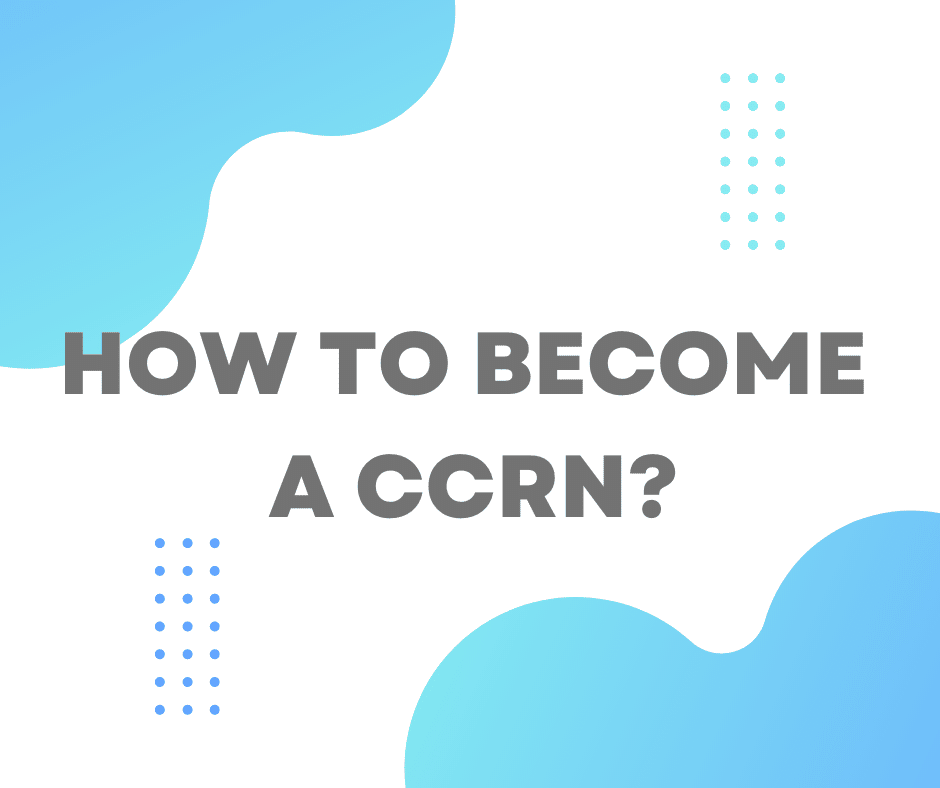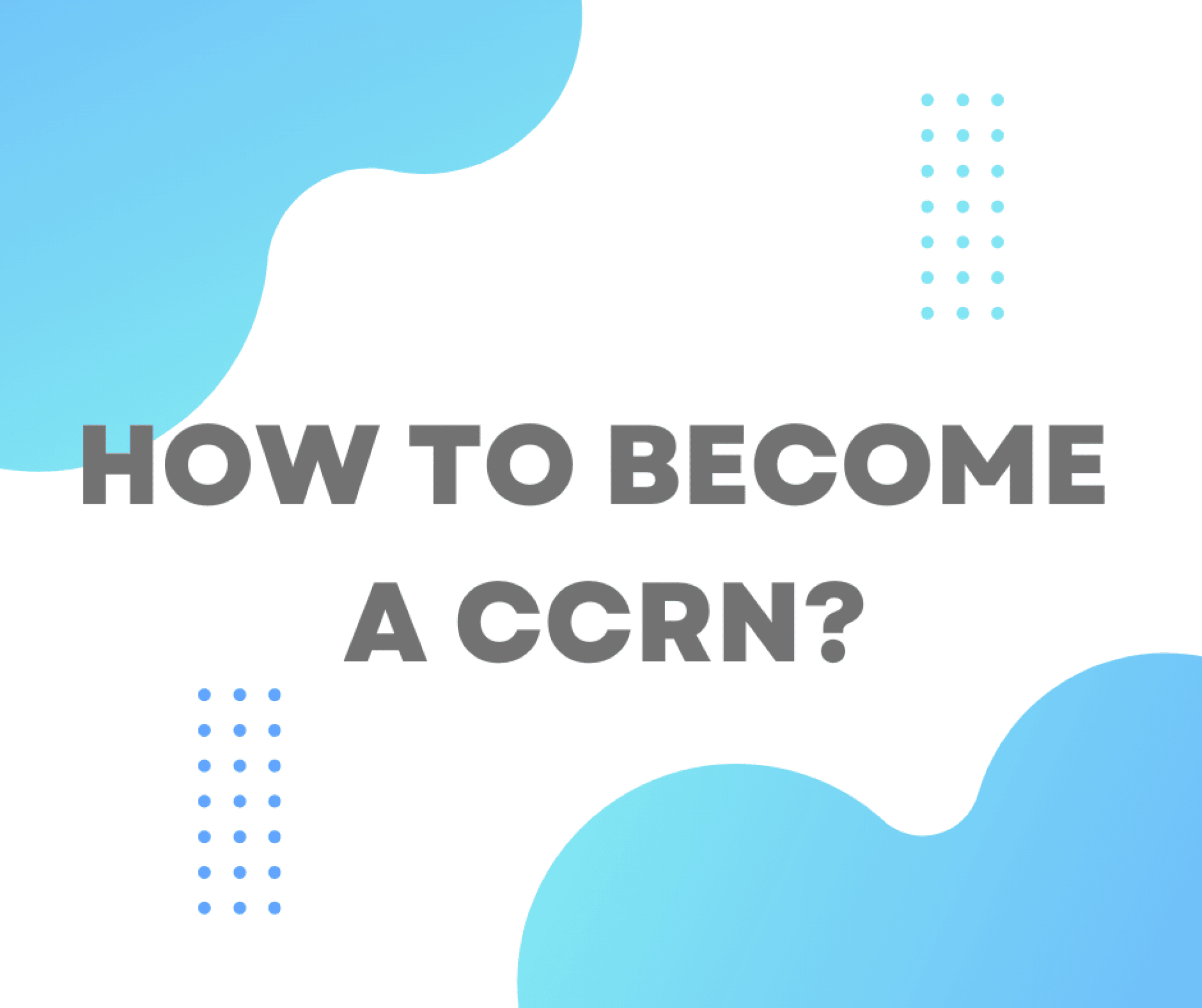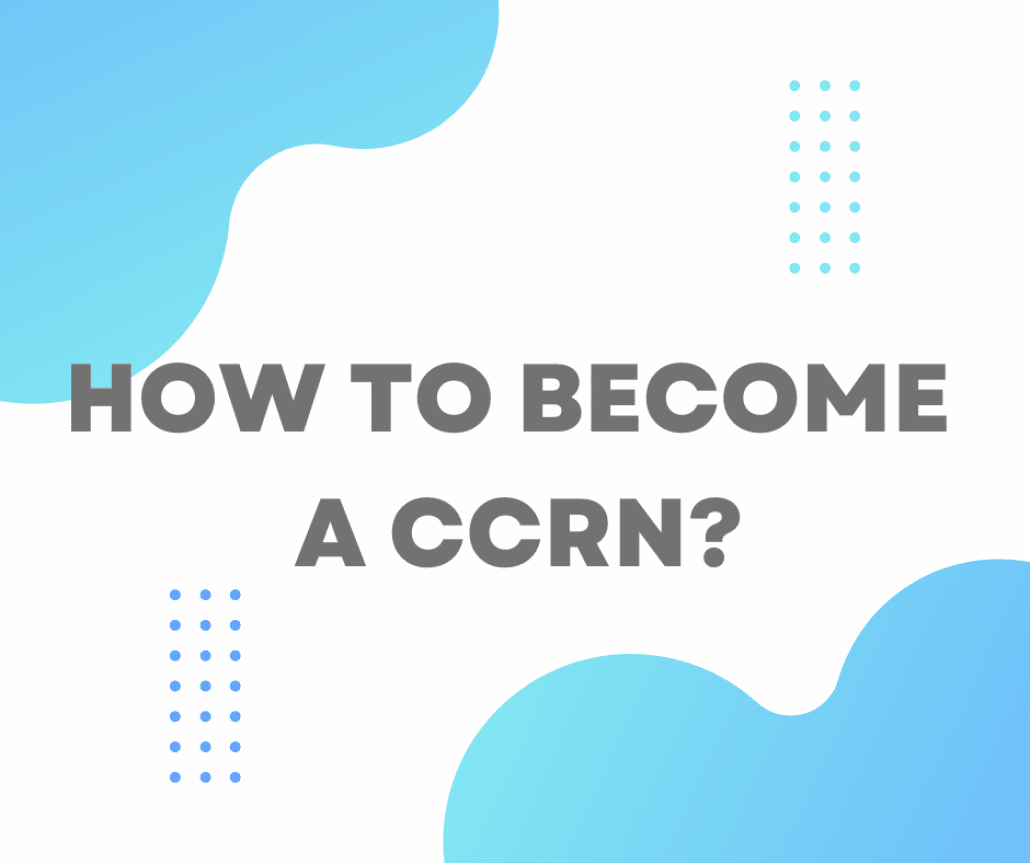 Nurses offering services to critically ill patients in intensive care units (ICUs) must possess and go through highly specialized training. If you have dedicated your life to the care of acutely critically ill patients, a viable way to advance your nursing career and demonstrate your expertise in the field is by earning a CCRN certification.
This article shall help you know everything about how to become a CCRN. Read on to learn more!
What Is a CCRN?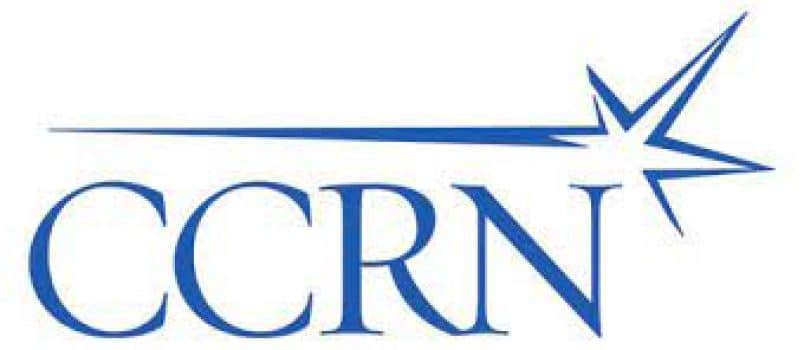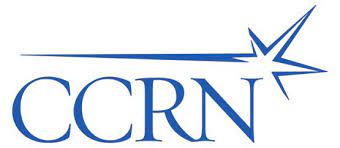 A CCRN (critical care registered nurse) provides intensive medical care to critically ill patients suffering from life-threatening injuries or diseases, including adults, children, and infants. The right clinical knowledge regarding patient care can be the difference between life and death.
CCRN certification is a highly valued professional designation that demonstrates you have mastered all aspects of your chosen critical care nursing specialty and possess up-to-date field knowledge.
What Are the Different Types of CCRN Certification?
There are three types of CCRN certification. You can opt for the following specialties:
Adult CCRN
Pediatric CCRN
Neonatal CCRN
Prerequisites and Eligibility Requirements for Becoming a CCRN
The CCRN certification is for nurses already working in ICUs, trauma units, or emergency departments of various medical settings to treat critically ill patients. To be able to sit for a critical care nursing exam, you need to meet one of the following requirements:
Possess a Registered Nurse (RN) or Advanced Practice (APRN) License
The most basic criterion for becoming a CCRN is to be a registered nurse (RN). A current unencumbered RN or APRN license holder can apply for the CCRN certification. That is the U.S. standard of acute critical care nursing.
Many professionals who practice as RNs or APRNs obtain a CCRN certification, as it is a requirement for most employers.
You can get your registered nurse certification after passing the NCLEX exam. Learn more about the best NCLEX-RN exam courses by clicking here.
Clinical Practice Experience
Critical care nurses must demonstrate some past clinical practice experience working with acutely ill patients. It is good practice to ensure that you meet the exam eligibility criteria before devoting time and energy to prepare for the CCRN exam. An RN or an APRN can be eligible to sit for the CCRN test by having the following clinical practice experience:
Option 1
To practice as a CCRN, an RN or APRN must have served acutely or critically ill patients for a minimum of 1,750 clinical practice hours in direct care in the last two years.
One of the eligibility requirements is that you must spend 875 of those hours accrued in the most recent year preceding applying for a CCRN certification.
Option 2
Another option for the CCRN exam eligibility criterion is to have practiced as an RN or APRN for at least five years. You must have served a minimum of 2,000 hours in direct care during these five years. Out of the 2,000 hours, 144 hours must be in the recent year preceding the application submission.
This option can be useful for experienced nurses. You can get a CCRN certification even if you have experience in different departments (in your practice as an RN).
What Is a CCRN Exam?
CCRN certification is an advanced credential that is a widely accepted critical care nurse certification offered by the American Association of Critical Care Nurses (AACN). While not mandatory, passing the CCRN test validates your specialized clinical skills and knowledge, commitment to the field of critical care nursing, and a competitive advantage over other aspiring candidates.
As per AACN guidelines, all aspiring candidates must complete the eligibility requirements and pass a CCRN test to obtain a CCRN certification. You can apply for the test online by completing an application.
Select your nearest testing center by clicking here.
CCRN Exam Structure
As per AACN, CCRN exams comprise 150 questions that test your knowledge regarding different aspects of patient care. 80% of the computer-based test covers clinical judgment in cardiovascular, pulmonary, endocrine, neurology, musculoskeletal, and multisystem functions. 20% of it tests you about professional caring and ethical practices like compassion.
How Long Does the CCRN Exam Take to Complete?
The time allotted for a CCRN examination is 3 hours, according to AACN, during which you must finish the question paper.
CCRN Exam Cost
It is a computer-based test that costs around $330. However, AACN members can sign up for the CCRN exam for $225.
Individuals wishing to retake the test can take the CCRN Retest for $275 (and $170 for AACN members).
A CCRN renewal test is also available for the same price as the CCRN retest.
Prepare for the CCRN Certification Exam
The CCRN exam can seem intimidating due to the high volume of questions and the various aspects of clinical judgment. Clearing the exam requires diligence and hard work on your part. If you are wondering how to become a CCRN, note that Preparing beforehand to give yourself enough time to study is vital for success in the exam.
CCRN practice questions and taking a free CCRN practice test mimicking the exam is an extremely viable way to uncover concepts and areas of weakness that need improvement.
The AACN also recommends enrolling in an online test prep course that can help you prepare for the exam with a comprehensive, structured study plan, ask questions, and receive all the guidance from experts you need to ace the exam.
Choosing the best CCRN certification course can take time and effort. To make it easier for you, we recommend preparing with one of the best CCRN review courses found here.
Nursing students who intend to sit for the National Council Licensure Examination (NCLEX) understand the need for …
What to Expect After Acquiring CCRN Certification?
Now that you know how to become a CCRN, you might be thinking, what next? After receiving the CCRN certification, you are better qualified to treat acutely critically ill patients with enhanced skills, competency, and confidence. Studies show that CCRN certification improves the clinical excellence of the care providers and is associated with decreased patient falls in ICUs and overall better patient outcomes.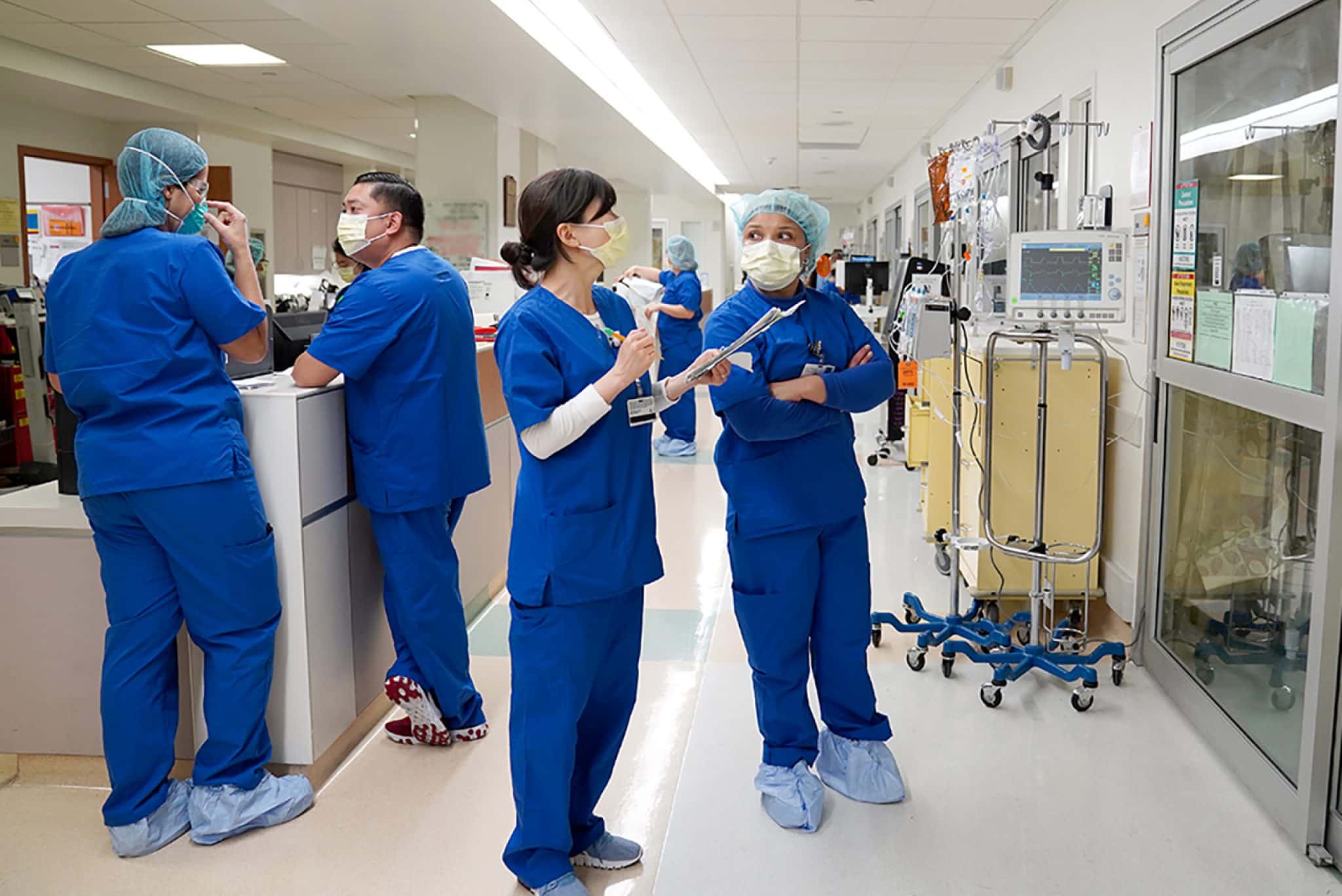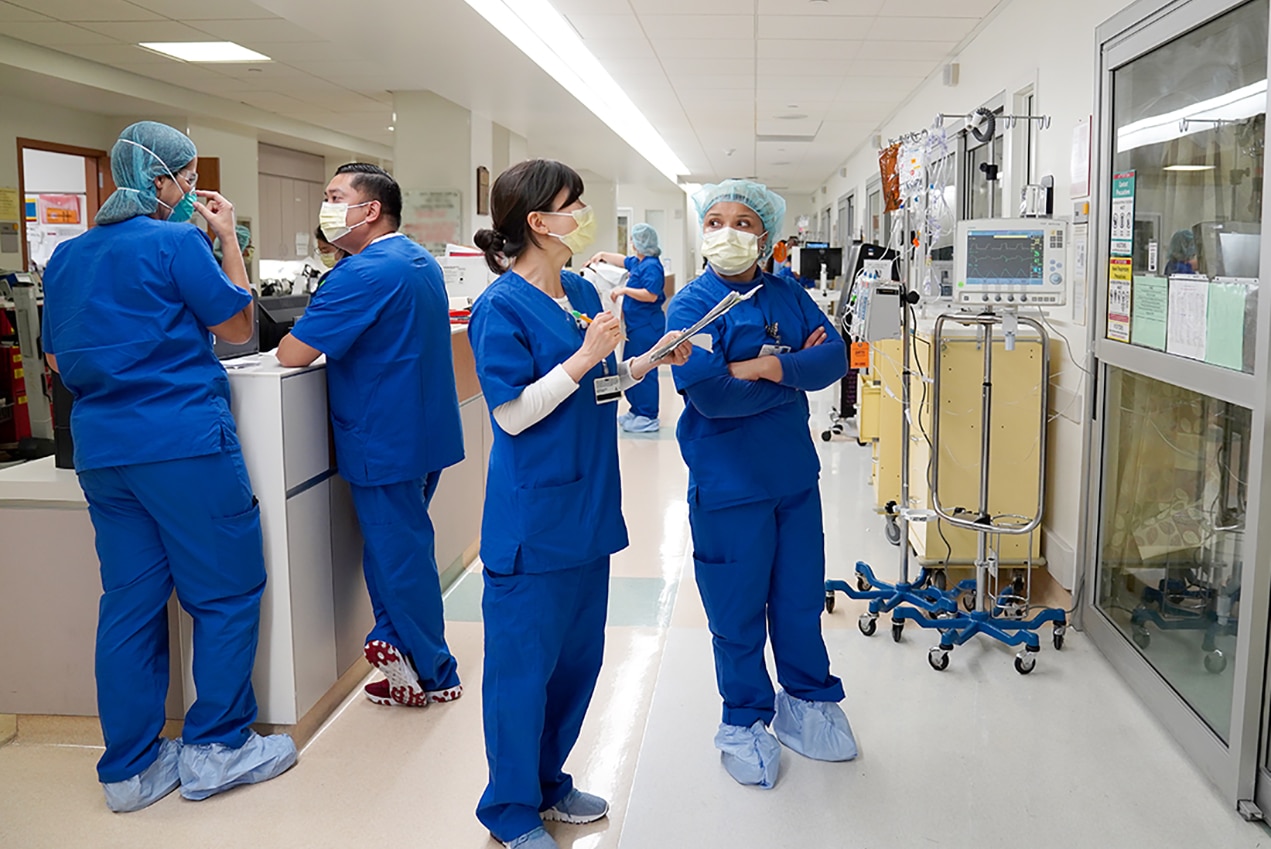 Where Do CCRNs Work?
Acute critical care nursing professionals provide patient care in the following health setups:
Emergency Departments
Trauma units
Intensive Care Units (ICUs)
Neonatal ICUs
Pediatric ICUs
Cardiac Care Units (CCUs)
Critical Care Transport
Telehealth services have exploded in popularity in the recent past. Tele-ICU critical care nursing practice has become a norm since the advent of the coronavirus.
What Is the Average Pay of a CCRN?
Accordingly to Payscale, the average annual base pay for critical care nurses is $98,000, or $37.32/ hour.
FAQs
The following are some frequently asked questions regarding becoming a CCRN:
What degree is best to become a Critical Care Nurse?
To become a CCRN, you need to have a general nursing degree. A registered nurse (RN) or an advanced practice registered nurse (APRN) is ideal for becoming a critical care nurse.
Is certification required to become a Critical Care Nurse?
While certification is not necessary, it significantly brightens your prospect of getting hired by a healthcare institution and working as a critical care nurse. A CCRN certification offered by the AACN is the standard to be able to practice in the U.S. and Canada. Those living outside the mentioned countries must meet the U.S. standard of acute and critical nursing practice.
However, an RN or APRN is the minimum standard to become a CCRN.
How long is the CCRN certification valid?
The CCRN certification remains effective for three years, after which candidates must renew it by retaking the exam or meeting specific requirements.
How long does it take to become a Critical Care Nurse?
At least two years of clinical experience in the critical care unit is required to sit for the CCRN certification exam. Registered nurse program duration varies from 2 to 4 years. A nursing diploma takes a couple of years to complete, while the bachelor's program lasts 3 to 4 years.
Therefore, it will take a minimum of 4 years to become a critical care nurse.