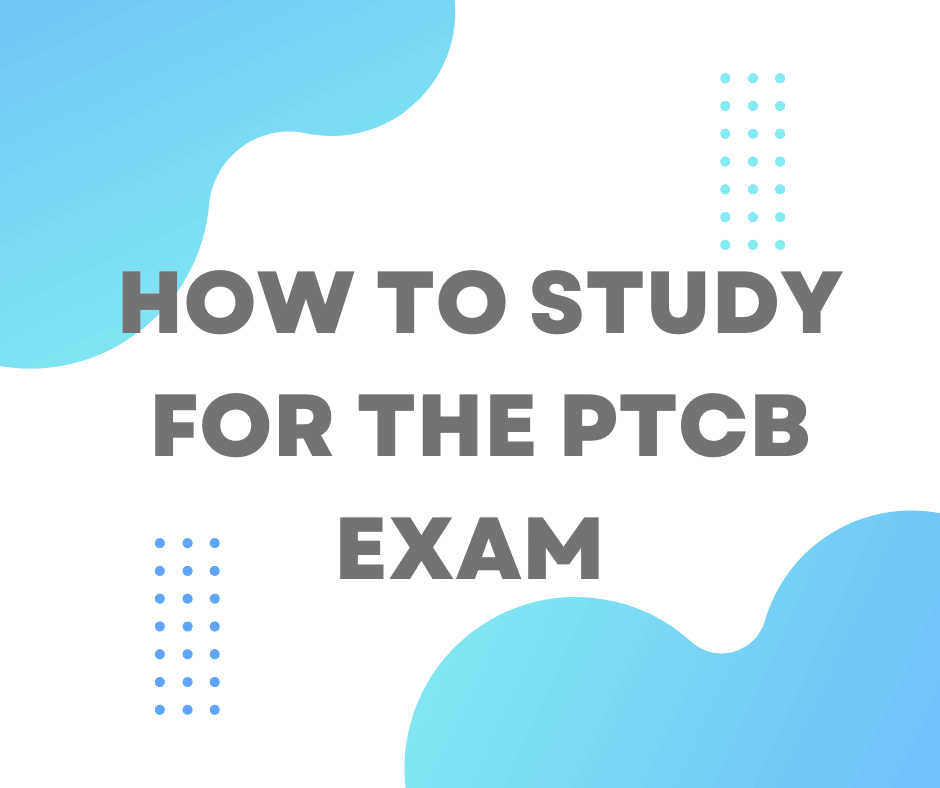 According to the PTCB survey, three-quarters of Americans would seek professional help from a certified pharmacy technician. A pharmacy technician's job comes with various responsibilities to ensure the physical safety of handling potential patients.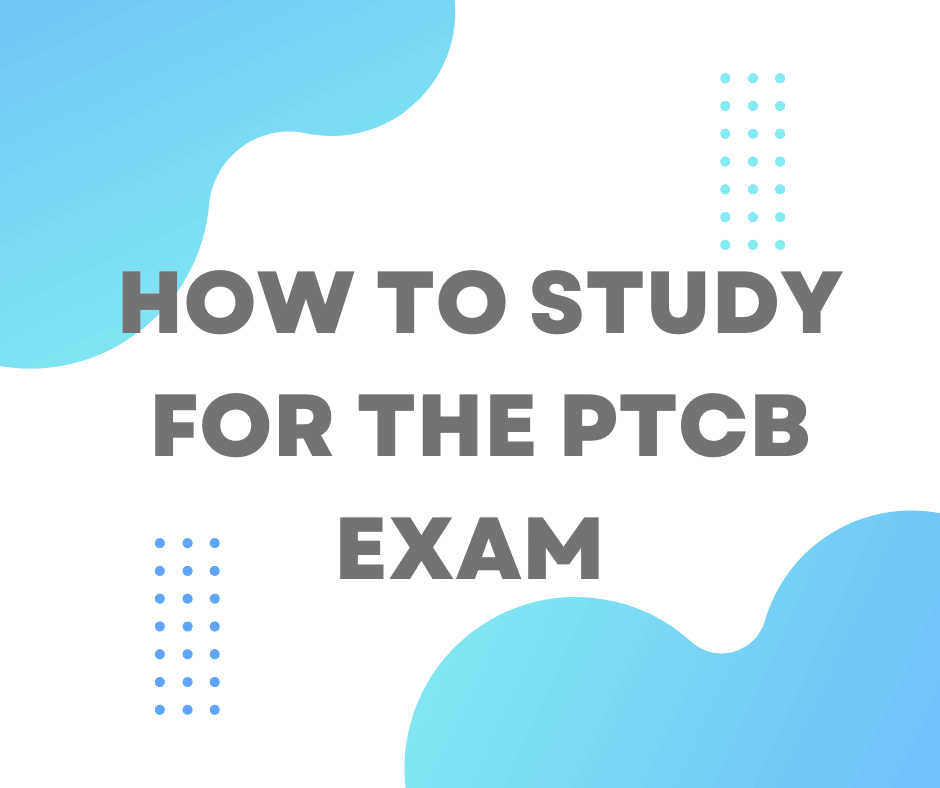 One of these mandatory requirements to become certified is to take the Pharmacy Technician Certified Board Exam (PTCB). The PTCB Exam examines and tests your knowledge of pharmacy and medical-related topics. Though, this exam is no easy feat and can be challenging.
If you're interested in taking the PTCB Exam, here we will review our top 7 tips in studying for this assessment.
What is the PTCB Exam?
The PTCB Exam is an online test to assess potential pharmacy techs with knowledge and experience in the field. The PTCB strives to select experienced candidates that can work efficiently with pharmacists and provide additional assistance with customer service or other pharmaceutical-related queries.
What Subjects are covered in the PTCB Exam?
When it comes to the outline of the PTCB Exam itself, it's broken down into four sections. Those sections include the following:
Federal Requirements: This section typically covers basic pharmacy regulations and policies. You must know these specified rules.
Medications: Make sure you're proficient in your medication knowledge because this section is a significant part of the exam. This can be regulations or medication names.
Processing and Order Entry: This section covers specific guidelines and requirements when handling and processing pharmacy orders.
Quality Assurance and Patient Safety: This section assesses your knowledge of quality assurance and the safety of your patients.
What are the Knowledge Domains?
Aside from knowing the four previously mentioned sections on the exam, there are also nine primary domains for which you must have thorough knowledge and experience. Below, we will provide the primary subjects and the number of questions allocated.
| | |
| --- | --- |
| Primary Domain | Number of Questions on Domain |
| Pharmacology Basics | 11 Questions |
| Law and Regulations for Pharmacy | 10 Questions |
| Non-Sterile or Sterile Compounding for Medication | 7 Questions |
| Medication Safety | 10 Questions |
| Quality Assurance | 6 Questions |
| Order Entry and Fill Process for Medication | 14 Questions |
| Inventory Management for Pharmacy | 7 Questions |
| Billing and Reimbursement for Pharmacy | 7 Questions |
| Information Systems and Application Management for Pharmacy | 8 Questions |
How Many Questions Are in the PTCB Exam?
There are approximately 90 questions on the PTCB Exam, which takes about two hours to complete. Another essential factor to note is that the score for passing the exam ranges from 1,000 to 1,600. So, for instance, if your score is 1,400 or 1,250, you pass. After you've completed the exam, you can view your score on the computer screen.
Applying for Certified Pharmacy Technician Exam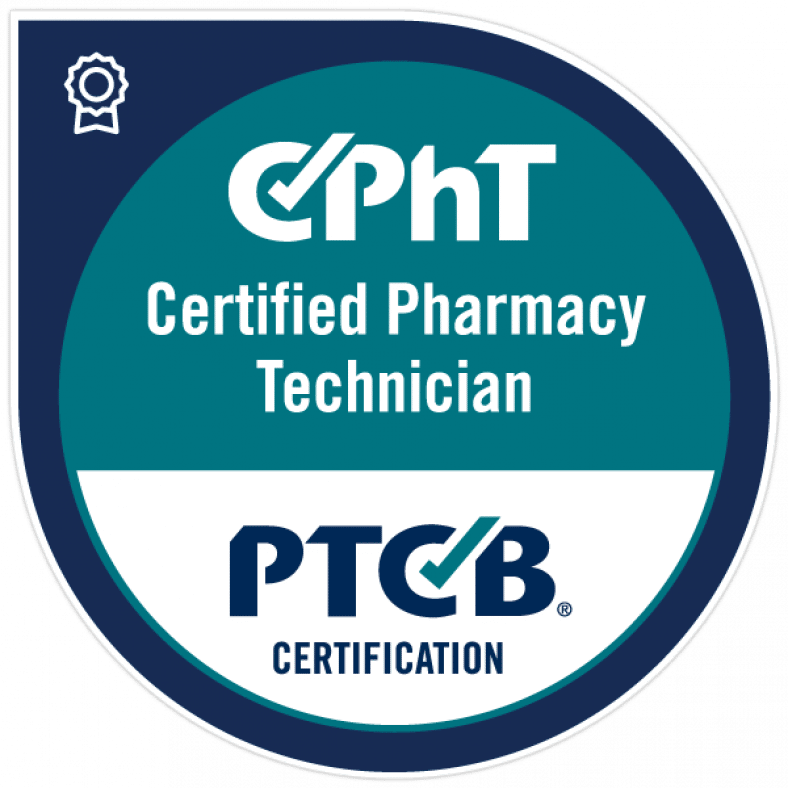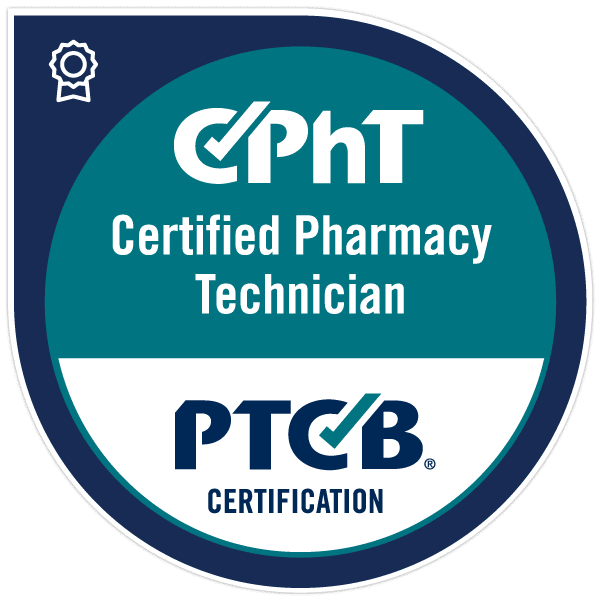 There are specific requirements to apply for a certified pharmacy technician. Several of those requirements include the following:
Completed Highschool or equivalent education.
Passed the admission of State Board of Pharmacy registration
In agreement with PTCB Certification Policies.
Received a Passing Score on the PTCE Exam.
5 Tips for Studying for the PTCB Exam
Now, since the PTCB Exam covers many topics, it can appear daunting at first. Fortunately, there are ways to prep yourself before the exam day. Here are our top 5 tips for studying.
1. Maintain and Manage your Study Space
Avoid any distractions surrounding or in your study space. If there is a space with fewer non-test-related items, that should be your designated area. Your study space can be a vacant room in your house, outside, a small cubby office in the library, or other spaces. Also, try to put your phone on vibrate or in another room.
2. Schedule Time for Studying and Breaks
Sometimes, you might have other unrelated matters to take care of, so it might be hard to find the time to study. In that case, set a time and place for when you want to study. Try to coordinate your schedule so that you have enough free time to do so. Since this exam covers extensive information, it's essential to have time for studying. Though, please take breaks as well to pace yourself.
3. Use Flashcards 
The PTCB covers an extensive amount of information, so memorizing basic information and concepts is essential. To do this, incorporate flashcards into your studying so it's easier to organize and learn the necessary information.
4. Use a PTCB Study Guide 
If you're having trouble creating one or have difficulty with flashcards, you can also utilize a PTCB study guide. What's beneficial about this is that some online study guides are available to use for studying. Some of those include:
Mometrix University
ExamEdge
CNA Plus Academy
5. Take Practice Exams
Once you believe you're ready, you can test your knowledge by taking a practice assessment without the use of flashcards or a study guide. Fortunately, there are online practice exams that you can take for free.
Frequently Asked Questions
If you're still curious about what the PTCB Exam entails, here are some frequently asked questions based on this topic.
What if I Don't Pass the PTCB Exam?
You can reapply to take the exam after 60 days for your second time. However, if you fail your third try, you're required to wait six months.
What Are the Updates on the PTCH Made in 2020?
In 2020, PTCH made a few adjustments to the certification requirements. The primary update is that candidates must complete pharmacy education and training to be qualified.
Final Thoughts
So, to review, what solutions can you incorporate to study for the PTCB Exam? Fortunately, several solutions include utilizing a study guide, taking an online practice exam, or memorizing terms and information through flashcards. What's crucial to note is to use your time wisely so that you're prepared to ace the test.
Sources: