Smash USMLE was founded by Dr. Delek Adesina, seorang dokter berlatih ER dan instruktur USMLE berpengalaman. Tujuan Smash USMLE adalah untuk menawarkan siswa terlibat video ceramah dan materi belajar yang akan membantu mereka lewat Langkah tersebut 1 dan Langkah 2 ujian CK pada upaya pertama.
Smash USMLE Strengths
1. Video Kuliah
Perusahaan menekankan komitmennya untuk menyediakan siswa dengan mudah, video ceramah menggembirakan yang disajikan oleh instruktur berpengalaman dan optimis. Dalam ratusan jam rekaman video, dr. Adesina menjelaskan syarat dan kondisi kunci dan menggunakan papan putih untuk menggambarkan dan menekankan poin utamanya. Banyak siswa lebih memilih pendekatan yang lebih dinamis dibandingkan dengan standar diriwayatkan presentasi Powerpoint, yang bisa sangat membosankan.
2. Pertanyaan besar Bank
Dengan lebih dari 3,500 pertanyaan berkualitas tinggi dalam total untuk Langkah tersebut 1 dan Langkah 2 Ujian CK, tes bank untuk kursus ini memberikan siswa banyak kesempatan untuk berlatih ribuan pertanyaan sebelum mereka mengambil ujian mereka. Tes bank yang dapat direset dua kali, dan pertanyaan-pertanyaan yang ditinjau oleh dokter untuk memastikan bahwa mereka tetap up-to-date.
3. Konten Sangat Populer dengan Mahasiswa
dr. Adesina has a large number of fans. His extremely popular videos have been downloaded MILLIONS of times on YouTube and students love his great explanations and straightforward teaching style. Whatever this course may lack in advanced web design and appearance is made up for by Adesina's enthusiasm and genuine desire to help medical students pass the USMLE exams.
4.

Image Bank

&

Audio Books
These are two nice features that are typically not included in other USMLE prep courses. Students can review information while they are commuting, exercising, or when they are out and about by listening to the audio books. Detailed medical images are also available to increase your understanding and aid memorization while you study.
5.

Progress and Performance Feedback
You can see your progress in the course in the dashboard area of the Smash USMLE site. A pie chart shows you exactly what percentage of the videos you have watched, and how much you have left to review. In the test bank, questions come with complete, detailed explanations for the correct answer choice, and the software keeps track of how you are performing in various categories.
6.

Money Back Guarantee
Smash USMLE wants its customers to be absolutely satisfied with their products. They offer a 100% refund if you do not pass your boards. You must provide documentation/proof of your board scores in order to receive a full refund. Please see the Smash USMLE website for additional details and requirements regarding their refund policy.
*Be sure to save 10% OFF all Smash USMLE test prep with this coupon code:
Smash USMLE Weaknesses
1. Low-Budget Video
The video lessons are very basic. As you can see in the free trial videos, dr. Adesina typically stands in front of a white board with a lot of writing on it, and lectures about specific topics. Most of the drawings are good, but the text is can be small and difficult to read at times.
Adesina's English is excellent, but his accent is somewhat distracting and makes it difficult to understand certain topics in some of the lectures. The videos cannot be downloaded because of copyright concerns, so they must be streamed to your device which means you'll need a solid internet connection to study.
Kesimpulan
dr. Adesina's encouraging personality and straightforward delivery makes even the most complex medical topics that are frequently tested on the USMLE exams easier to understand. A motivational video clip featuring scenes of famous actors and movies on the course website serves to inspire medical students never to give up until they achieve their dreams.
Despite some of the low-tech and somewhat amateurish features of this prep course, dr. Adesina has an encouraging personality that shines through in his easy-to-understand and friendly lectures. It is not surprising that he has so many happy fans and supporters.
If you are looking for a review course that breaks the most commonly tested medical concepts and topics down into more easily digested and comprehensible segments, and if you don't care so much about more advanced features or course analytics, the videos are worth watching for their upbeat and helpful message alone. Be sure to take advantage of their 15-day free trial to determine if this is the right course for you!
Smash USMLE Course Features
450+

total hours of video lectures for Step

1 dan Langkah 2 CK
3,500+

total number of practice questions for Step

1 dan Langkah 2 CK

Flash cards

2

study guides/test prep books

USMLE Advisor

Progress tracking

(

percentage of videos watched

)

Performance analysis

panduan audio buku
kalender online
Garansi uang kembali
USMLE Prep Course Pricing
Langkah 1 Rencana keanggotaan: $595 (3 bulan) / $795 (6 bulan) / $1295 (12 bulan)
Termasuk: Tinjau tentu saja dengan 250+ jam kuliah, bank soal dengan 1,900+ soal latihan, kartu flash, pelacakan kemajuan melihat video ceramah, Langkah USMLE 1 panduan belajar / buku persiapan, USMLE Advisor (kiat ujian melalui video), panduan audio buku, kalender online, dan analisis kinerja.
Langkah 1 Qbank Hanya: $59.99 (1 bulan) /$99.99 (3 bulan) / $119.99 (6 bulan) / $149 (12 bulan)
Langkah 2 CK Rencana Keanggotaan: $595 (3 bulan) / $795 (6 bulan) / $1295 (12 bulan)
Termasuk:Tinjau tentu saja dengan 220+ jam kuliah, bank soal dengan 1,700+ soal latihan, kartu flash, Bank image, Langkah USMLE 2 panduan belajar / buku persiapan, USMLE Advisor (kiat ujian melalui video), panduan audio buku, dan kalender online.
Langkah 2 CK Qbank Hanya: $59.99 (1 bulan) /$99.99 (2 bulan) / $119.99 (6 bulan) / $149 (12 bulan)

*Jangan lewatkan kesempatan Anda untuk Simpan 10% OFF semua produk Smash USMLE dengan kode kupon ini!
SMASH USMLE Coupon Codes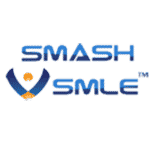 Smash USMLE, Khusus, Diskon persentase 33 menggunakan hari ini
Smash USMLE 39 menggunakan hari ini
Mengambil

$129.50 MATI

Smash Kode Diskon USMLE
Dapatkan sampai $129.50 MATI Smash produk USMLE!
Ini termasuk Langkah USMLE mereka 1 dan Langkah 2 Bank Pertanyaan CK dan Kursus Keanggotaan.
Terakhir digunakan 12 beberapa jam yang lalu
Tanggal kadaluarsa:
Maret 24, 2018
Smash USMLE Ulasan Breakdown
Smash USMLE REVIEW

KEKUATAN
1.
Video Kuliah
2.
Pertanyaan besar Bank
3.
Konten sangat populer
4.
Membantu Bank Gambar &

Audio Books

5.
Kemajuan & kinerja Masukan
Ringkasan
resensi
Menghancurkan The USMLE Ujian
Ulasan Tanggal
Ulasan Barang
penulis Penilaian
https://crushtheusmleexam.com/wp-content/uploads/2015/10/Smash-USMLE-square.png
146
153
James Edge
https://crushtheusmleexam.com/wp-content/uploads/2017/01/Crush-The-USMLE-Logo-300x120.png
James Edge
2018-01-10 22:00:00
2018-02-19 09:39:26
Smash USMLE Ulasan