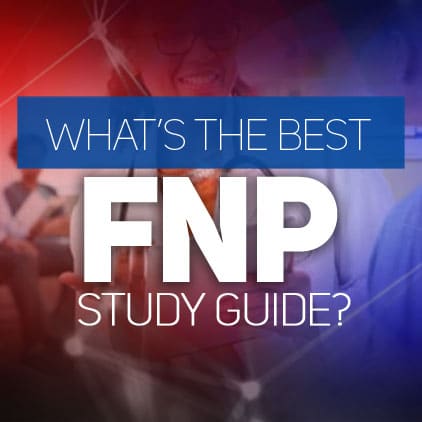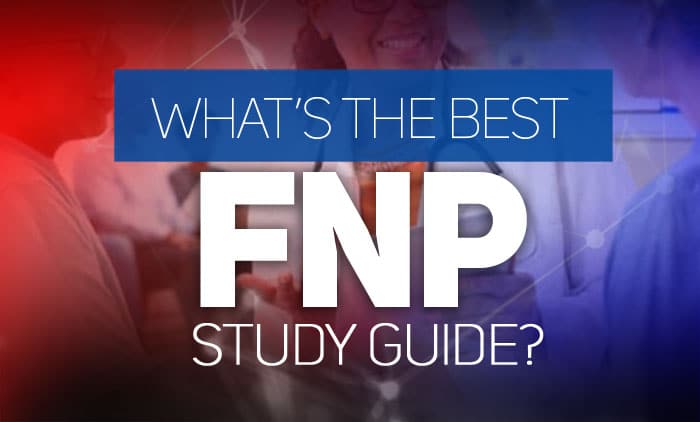 When considering high-paying careers in the healthcare industry, the most obvious choices that come to mind are physicians, doctors, and surgeons. However, more and more people are realizing that nursing offers similarly rewarding career opportunities with comparatively more lenient education requirements.
That isn't to say that you can expect to land a position with a salary over $100,000 a year with just a high school diploma. However, becoming a Family Nurse Practitioner takes less schooling than a MD or surgeon, and it allows a somewhat similar amount of independence when working in the healthcare industry.
Whether you're at the beginning of your nursing career or well on your way, it's worth considering what benefits becoming FNP certified can get you. So if you're ready to take that step in your career, check out these online FNP study guides to start preparing for your next move!
---
1. Mometrix University
Family Nurse Practitioner Review Course
If you want the most convenient option with the best possible results, I highly recommend enrolling in Mometrix University's FNP study guide. The combination of materials offered with this prep course have helped thousands of students pass their certification exams and start rewarding careers in family nursing— you can easily join them with just a few months of studying!
Mometrix University Features
600+ practice questions
700+ digital flashcards
50+ video lessons
60+ text lessons
1 week money back guarantee
Varied Materials: A typical study session with Mometrix can be whatever you want it to be. Start with a video lecture and then work through some practice questions, or read a section from the text materials and test your memory with some flashcards.
At Your Own Pace: Since all of Mometrix's content is available up front as soon as you enroll, you're free to set your own pace when using it to study. Feel free to take several weeks or months to work through all the content included; alternatively, you can speed through everything in a short time to start your career sooner.
No Risk Enrollment: Within seven days of signing up for this course, you can request and receive a full refund under any circumstance. This means you can get a free week or practice before choosing a different option on this list— although it's probable that you'll like this course enough to continue using it for all of your study schedule.
Bottom Line: Mometrix University is at the top of our list for a reason— they're the best option currently available online to prepare for your exam. No matter how you prefer to learn, they offer the perfect blend of content to help you understand everything required from a licensed family nurse.
TAKE ME TO MOMETRIX UNIVERSITY
Flash Sale- Save 25% on Mometrix Test Prep
842 uses today
Last Used: 4 hours ago
---
2. TrueLearn FNP Review Course


TrueLearn Family Nurse Practitioner (FNP) Review course is a comprehensive online study program designed specifically for nurses pursuing certification as Family Nurse Practitioners. The course offers a range of features and resources to help students prepare effectively for the FNP exam, covering key topics and providing practice questions to enhance their knowledge and increase their chances of success.
TrueLearn FNP Features
Comprehensive content coverage
Extensive question bank with 1,800+ questions
Customizable study plan
Performance analytics and progress tracking in real time
Timed practice exams
First-time pass guarantee
Comprehensive Content: TrueLearn FNP Review course covers all major subject areas and topics tested in the FNP exam, ensuring a thorough understanding of the material.
Personalized Study Plan: TrueLearn offers a customizable study plan that adapts to individual strengths and weaknesses, enabling students to focus on areas where they need the most improvement.
Timed Practice Exams: TrueLearn FNP Review course offers timed practice exams that simulate the real FNP exam conditions, helping students build stamina and confidence in a test-like environment.
Performance Analytics: The course tracks students' progress and provides detailed analytics, allowing them to monitor their performance, identify strengths and weaknesses, and tailor their study accordingly.
Limited Offline Access: As an online course, TrueLearn FNP Review may require an internet connection, limiting access for students in areas with limited connectivity.
Bottom Line: TrueLearn FNP Review course provides a comprehensive and effective study program for nurses aspiring to become Family Nurse Practitioners and pass the FNP exam. With its extensive question bank, personalized study plan, performance analytics, and timed practice exams, TrueLearn equips students with the necessary tools to excel in the exam. Although the cost may be a consideration, the course's effectiveness and potential impact on exam success make it a recommended choice for those dedicated to becoming successful Family Nurse Practitioners.
---
3. Rosh Review
Family Nurse Practitioner Review Course
Rosh Review has a large library of practice materials for you to choose from that cover many different subjects covered on the Family Nurse Practitioner exam. Feel free to enroll in as little or as much as you feel is necessary; in fact, this is a great way to supplement another course or just brush up on a specific section without spending as much money as a full course.
Rosh Review Features
2,000 practice questions
Hundreds of bonus questions covering additional topics
Pass guarantee
Varied Catalog: Do you need a little extra help with pharmacology? How's your ECG interpretation skills? In either case — and in several other situations — Rosh Review offers special collections of practice questions to help you tackle these difficult subjects.
Question Bank: You would have a difficult time finding another online FNP study guide with nearly as many practice questions as this one provides. 2,000 questions cover the gamut of topics, but there's also hundreds of supplementary questions to dive into deeper subjects in greater detail
Spoiled for Choice: If you struggle with making too many decisions, this may not be the best course for you. It demands less input to enroll in a comprehensive course like Mometrix than to pick and choose specific resources offered in this company's catalog.
The Bottom Line: Rosh Review is exceptionally well-made and a considerable amount of thought was put into all the choices available to students like you. You should have no difficulty preparing for specific sections of the exam with this company— making it the ideal choice if you're on a second or third attempt for this difficult examination.

---
4. BoardVitals
FNP Study Materials
With a focus on flexible scheduling, BoardVitals is a stress-proof method of providing you with all the necessary practice to ace your exam in one attempt. Feel free to reach out to their instructors if you find yourself struggling with any of the practice questions included with this substantial study resource.
BoardVitals Features
1,500+ practice questions
Mobile app for on-the-go study
Support from instructors
1 month, 3 month, or 6 month subscriptions
Free trial
Question Bank: BoardVitals has one of the largest libraries of practice questions you can find in an online FNP study guide. This makes it a perfect fit for students who like to practice with realistic exam questions; there's more than enough to adequately prepare you for the real test.
Vaccine Donations: For every student who enrolls in a course, BoardVitals donates a vaccine to a person in need. This way, part of your enrollment fee goes towards providing affordable healthcare for someone else!
Practice Exam: Although BoardVitals has a large library of practice questions, you have to pay extra for a full-length practice exam. However, you can circumvent this by using their library of questions to create your own exam simulation if you want to save the money.
The Bottom Line: BoardVitals is a course that embodies the phrase "practice makes perfect." Stick with them for as long as you need and you're bound to achieve impressive results— both on the exam and in your professional career.

5. Fitzgerald Health Education Associates
FNP Review Course
Although Colibri is mostly known for offering educational materials for other industries such as real estate, they offer a thorough and well-designed course for aspiring family nurses. By partnering with instructor Dr. Fitzgerald, they offer an excellent blend of curriculum and technology— you'll have a hard time finding a better platform for your nursing education.
Fitzgerald Features
500 practice questions
4 live Q&A sessions with instructor
Prep book and printable workbook
Pass guarantee
Audio Lectures: When enrolling in Fitzgerald's Premier, Premier Plus, or Ultimate FNP Review Packages, you can access mp3 lectures to help you understand key concepts. This is a great way to study while multitasking, or during a long commute.
Instructor: Dr. Margaret Fitzgerald is the namesake for this nursing course, and she does a fantastic job presenting all the important information in an easy-to-understand curriculum. You can ask her questions during regular Q&A sessions and also attend live classes led by her to learn everything you need to know.
Basic Package: Fitzgerald offers several different packages with varying materials and prices. However, their lowest-priced Basic package doesn't offer enough content to justify enrollment, especially when compared to the Premium, Premium Plus, and Ultimate courses. I recommend signing up for Premium or better— if you can't afford that, then Mometrix would be a better use of your study budget.
The Bottom Line: This is one of the best study resources for family nursing due to the combination of expert instruction and well-designed course materials. I recommend checking this one out if you can afford to sign up for one of their Premium courses.

---
6. Barkley & Associates
FNP Study Materials
This company offers both live classroom courses and home study materials, making it an ideal compromise if you like a little of both when studying for your exams. If you can make it to one of their live classes, I recommend doing so— however, there are plenty of decent self-study packages that can deliver a similar experience from the comfort of your own home.
Barkley & Associates Features
800+ practice questions
2 practice exams
Audio lectures available online or as downloadable mp3s
600+ page study textbook
Textbooks: Barkley & Associates have several hundred pages of study texts that provide a wide range of information without coming across as overly dry or complex. These workbooks are a perfect supplement to their other material, but they're as substantial as many standalone family nursing textbooks.
Continuing Education: In addition to providing the educational material to help you pass your FNP exam, Barkley & Associates offers continuing education credit to help you maintain your credential after being certified as a family nurse.
No Combo Deal: Although Barkley & Associates has a large library of excellent study materials, they must be purchased separately. Some kind of combination discount deal would incentivize students to purchase the entire library, but unfortunately it makes Mometrix a better deal in comparison.
The Bottom Line: If you're in the area where one of Barkley & Associates' live classes are being held, I recommend checking them out. Otherwise, their home study catalog can be appealing if you want to maintain your credentials after starting your career.

---
7. Advanced Practice Education Associates (APEA)
FNP Review Course Online
The strongest resource any online class can provide students is typically their video content, and APEA offers a FNP study guide based entirely around high-quality video lectures. In addition to live broadcasts, enrolled students can watch supplementary lectures that go into greater detail.
APEA Features
High-quality video recordings of live lectures
Downloadable/printable slides to accompany lectures
Continuing education credit
Mobile app for iOS and Android
Mobile Compatibility: Watching videos on your tablet or smartphone allows you to study in a wider range of environments and situations. Now you can take your study sessions on the go, whether that's a coffee shop or long train ride.
Study Guide: This course also includes a downloadable study guide to accompany the video lectures. This makes it easier to follow along with the instructor, and you can easily write notes in the margins to build your own cram sheet before the exam.
Limited Functionality: Although the live lectures provided by APEA are high-quality, they offer limited functionality when compared to the offerings of other online classes. For example, you aren't able to fast forward or rewind the lectures, and they can only be viewed twice.
The Bottom Line: Although there's little on offer with APEA that can't be found elsewhere, it might be a good fit if you're just looking for a series of engaging video lectures. Otherwise, I would recommend checking out Fitzgerald, BoardVitals, or Mometrix for their multifaceted study approach.

---
8. Nursing Mastery FNP Review Course
The clean and visually distinct interface provided by Nursing Mastery is deceptive, since the underlying curriculum is surprisingly deep. What's especially impressive about this course is the way it helps improve your memory of vital family nursing terms and concepts, which will have an instrumental effect on your career performance.
Nursing Mastery Features
900+ practice questions
Progress tracking features
Mnemonics and other memory-building techniques
Pass guarantee or double your money back
Memory Building: A significant focus with this course is improving your memory of terminology related to family nursing. This is why Nursing Mastery includes mnemonics as a primary facet of their online curriculum.
Guarantee: By far, this course offers the best pass guarantee you are going to find. If you somehow aren't able to pass the FNP exam after using this course, you will receive double your money back!
Lecture Content: The only thing that's missing from this course is any kind of lecture material. Including some video or audio content going over some of the more complex concepts covered on the exam would easily place Nursing Master in the top 3 FNP study guides available online.
The Bottom Line: If you have a hard time memorizing complicated subjects, consider signing up for Nursing Mastery. You have nothing to lose and everything to gain, especially when you consider their amazing pass guarantee!

---
9. ExamEdge FNP Practice Questions
Although ExamEdge is so far down this list, it's still worth considering if you want a lot of practice before taking your FNP exam. That's because they offer an exceptional collection of practice tests that will greatly improve your test-taking competence and confidence.
ExamEdge Features
Up to 50 practice exams
4 retakes per exam
Detailed answer explanations
Flexible pricing
Budget Friendly: If you have a tight budget, you can choose to sign up for access to a smaller amount of practice tests for a reduced cost. In fact, this makes it viable for you to use ExamEdge as a supplement to another course like APEA that doesn't have these tests.
Adjustable Modes: When working through one of ExamEdge's tests, you have the option to take it timed or not timed. This allows you to have an experience that's more realistic if you want to test your time management skills, but it also provides you with a more relaxed setting if you want to reduce the anxiety surrounding each study session.
Practice Exams Only: If you're looking for anything more than practice tests, you won't find it here. There aren't any flashcards, video lectures, or performance analytics included with ExamEdge— try BoardVitals or Nursing Mastery if you want access to these features.
The Bottom Line: As a final review, you can do a lot worse than ExamEdge when preparing for the FNP exam. However, you can also do a lot better, so I can only really recommend this course if you combine it with another.

---
10. Maria Codina FNP Review Course
This website offers some family nursing education that won't benefit everyone. However, you may be able to get some value out of this unique FNP study guide that offers a stress-free test prep experience.
Maria Codina Features
22 contact hours of instruction
Lessons include pharmacology and non-clinical topics
Stress relieving test taking strategies
3.5 hours of continuing education credit
Pros and Cons
Personalized Instruction: Maria is a highly qualified instructor and offers a personal touch through her study materials. You won't have to prepare for the exam by yourself, since her guidance can help you understand topics and provide answers to any of your questions.
Critical Thinking: Instead of merely "teaching for the test," Maria Codina's FNP study guide includes lessons on how to approach situations and resolve them effectively through critical thinking. These skills do translate to improved performance on the exam, but they also have utility in your career after certification.
Limited Effectiveness: Unfortunately, Maria Codina's FNP study guide is only approved education for nursing students in Florida, Georgia, and South Carolina. If you're attempting to become certified in another state, you may still benefit from this course; however, it won't meet any education requirements outside of these jurisdictions.
The Bottom Line: Again, this is only really effective as a supplement to another course— and you can only reap the full benefits of enrollment if you're in one of the jurisdictions covered by this company. But if that sounds good to you, I can recommend that you give this course a try!