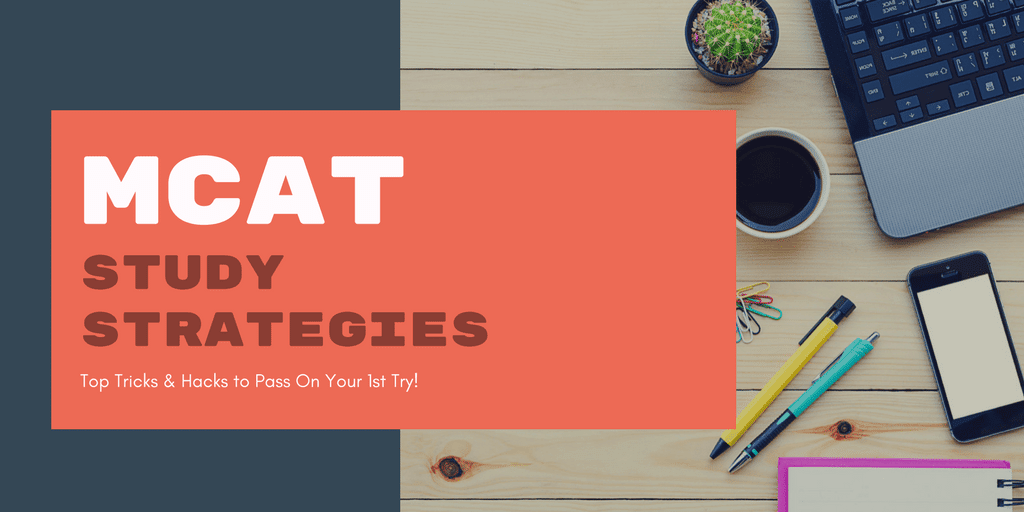 Best MCAT Study Strategies

&

Tips To Pass

!
_______________________________________________ The numbers make it clear that the MCAT is not an impossibly difficult exam to crack
.
You just need to use the right combination tips and tricks to make it all go smoothly
.
According to The Association of American Medical Colleges
,
more than
52,000
students applied for admission in allopathic medical schools
.
Out of those
,
around
20,000+
students got accepted
.
Mean MCAT score came out to be
31.4 (83
rd percentile
).
With all those stats in mind
,
don't expect your journey to be a cakewalk
.
There's
,
of course
,
a certain degree of preparation required
.
That's what this post is about
.
It gives away some incredibly handy and practical tips to get a stellar score on your MCATs
.
Read on …
1.

Set aside at least

3-6

months for the prep
Your medical career trajectory will be governed by how well you do on your MCATs
.
Be sure to dedicate at least three to six months to prepare for the exam
.
Most candidates can score the best scores with consistent and uninterrupted preparation done between
2.5 kuni 6 kuud. Aga,
that's usually when there are no other commitments demanding your attention or time
. Aga,
if you happen to have a full-time job
–
it goes without saying dedicating
8
hours a day just for studies won't be feasible
.
You could start studying a year in advance but remember you would need to rehearse a lot of information more quickly as the big day approaches
.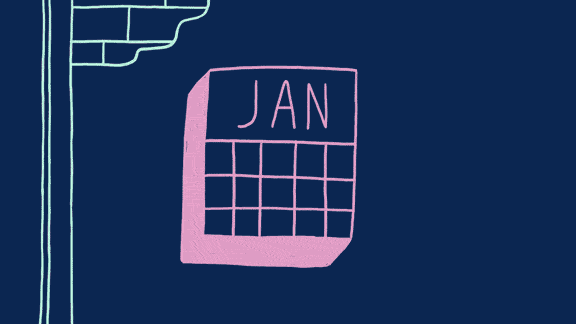 2.

Avoid studying far too in advance
You'll end-up forgetting most of the information you rehearsed if you start way too early before the exam date
.
The only exception to this rule is if you have a job and can only devote a small window of time for the prep
.
3,

Find a baseline
Imagine you showed up for the exam today
;
absolutely unprepared
.
What do you think your score would be
?
To find that out
,
try to mimic the environment of the actual exam day and take a practice test
(
full length
)
and make sure to time it
.
The results of the test will not only give you a baseline to measure your progress against
,
you will also recognize the areas that need maximum focus
.
4.

Don't sacrifice accuracy for speed
You might think that the only way to ace the MCAT is by being speedy
.
If speed is your bigger concern
,
think twice
.
When you're just starting out
,
learn to do things in an untimed fashion
.
In the beginning
, Teie prioriteet tuleks säilitada täpsust; ei tee asju kiiresti. Kui täpsus on hoolitseda, alustada märkides ette, kui palju aega te võtate, et lõpetada iga läbipääsu või lõik.
5. Võtke Üha enam Practice Testid
"Harjutamine teeb mees täiuslik." – nii ühise, kuid nii tõsi!
MCAT on pikk eksam- 6 tundi ja 15 minuti test võtmise ja teise tunni puruneb. Seega, võttes tava testid häiritud keskkonnas on oluline, et ehitada vaimset vastupidamist viibimise keskendunud eksami ajal. Sammumine kohta MCAT on suur väljakutse paljud õpilased.
It can't be done with a handful of passages
.
You need to take practice doing a number of passages at a stretch
.
If you have a strong knack for
finding the best MCAT prep course online
,
you could take more and more practice tests you want
.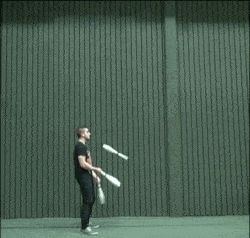 6. Praktika MCAT tegelikes katsetingimustes
Any sheer length of the exam can tire out even the seasoned test-taker
,
so does MCAT
.
Sitting for an extensive length of time is difficult for anyone
.
The best way is to practice it under REAL test conditions
.
Take practice tests in a timed condition that imitates the test situation as closely as possible
.
Practicing under test conditions before you've done any prep can be helpful
.
You can look for free practice MCAT online that can help you to familiarize yourself with format and content of the test
.
7. Harjutamine häiritud
Let's face it
.
You will be distracted many times during your MCAT test
.
Even if the conditions at your examination center are perfect
,
that 5-minutes word of warning at the end of each section counts as distractions
.
Does it make you lose your guide of thought
?
It possibly does
.
The best way is to practice it
.
Do practice tests under any distracted condition
.
Rather than taking your practice tests under finest testing conditions
,
do them at a quiet coffee shop
,
at a library or any place not completely devoid of distractions
.
If you become familiar with such distractions
,
your performance in MCAT test will not suffer as much
. ka,
you would surpass even those who were never abstracted but never taught for distractions either
.
8.

Relax and Beat Exam Stress
Studying for the MCAT is stressful and demands a lot of time
.
Every student who wants to become a high-achiever experienced exam stress
.
It's an inevitable part of every student life
.
But remember
,
you can either use it to drive you to improve your work or let it be your own downfall
.
While preparing for the MCAT
,
you will come across with many challenging conditions
-
both psychological and physical
.
You can combat stress by getting ample nutrition
,
rest
,
breaks
, ja kasutamise olema hea füüsilise ja psühholoogilise vaimset seisundit.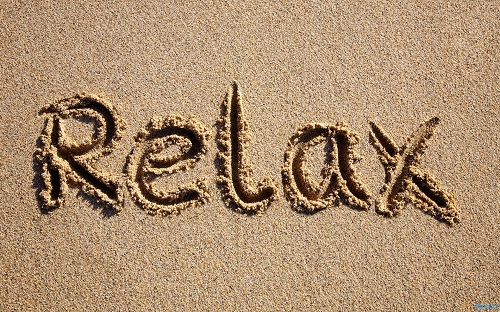 9. Hinnake oma Performance
Hindate oma tulemuste? Enesehindamine ja püsiv paranemine käima käsikäes. Süüdistamine muutunud vastuseid ja madal skoor on lihtne. Aga sa peaksid omama vastutust ja olla aus iseendaga. See on, kuidas saab hinnata valmisolekut ja mõõta edusamme eksamiks. Hinnake oma tulemuste põhjal – tüüpi küsimused, mida ei pane iga kord, liiki lõigud, mis aeglustub su maha,
answer traps you fall for and causes to choose the incorrect answer of any missed question
.
Find out the answers to all these questions and try to solve them
.
You can compare your time
;
discuss strategies for difficult tests
,
study with others to revise and evaluate and judge your performance based on that
.
When you collaborate in an assessment
,
you will develop a habit of self-evaluation
.
It is an essential part of learning and improving your MCAT exam
.
10. Keskenduge oma tugevused ja nõrkused
Every year thousands of aspirants appear for the exam and to emerge as a winner you need to work hard and smart
.
One of the most important things to consider is focusing on your strengths and weaknesses
.
This is very important to account for them in your MCAT study plan
.
If you plan to score higher
,
focus on your weaknesses
.
It is not optimal to give equal time to all subject areas
.
Remember
,
as a higher scorer
,
you can't afford to miss any single question or passage that has a less chance of emerging on the exam
.
11. Liituda MCAT uurimisrühma või leida Uuring Buddy
When you listen to the phrase "Study Group" you might have an off-putting reaction
. Aga,
this term is rational and should not stop you from giving a chance to study group
.
Having a study buddy or a study group can help and support you in the MCAT preparation process
.
A study group in your MCAT Prep course can significantly improve your learning experience because it is about collaboration
,
not competition
.
In fact you can achieve different levels of learning when you challenge and help your friends
.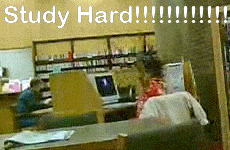 12. 00 Days Reegel
MCAT is a complicated exam
.
Reviewing material takes time
.
Undoubtedly
,
every student is different from each other and so is their preparation process
.
To make things easier
,
follow the
100
days rule
.
This period is sufficient to take a variety of exams and practice passages as well as to review the study material
.
Your preparation should involve
60%
content review and
40 %
testing and strategy
.
Regimented is the right word here
-
Set a schedule and stick to it
. Kui olete otsustanud õppida kaks tundi vähemalt ei jäta või lükata see kolmetunnise tuupima istungil hiljem nädalal. Pea meeles MCAT ei ole eksam sa peaksid tuupima. Sa pead pühendada vähemalt kolm kuud, et valmistuda test tõhusalt.
13. Unistuste Ajakava nagu töö
Planeerimine aeg MCAT prep on keeruline, aga kui sa seda kui tööd, asjad muutunud palju lihtsamaks. Kas teil on kohtumine oma eesmärke või kinni oma uuringu ajakava, kasutada planeerija hindama.
This enables you to access whether you need to change your environment
,
study habit or lessen commitments
.
You can also use notebook tracking passage or an excel sheet to measure your progress
.
Remember
,
if you take your MCAT prep as a job
,
you will easily assess the areas of content are weak and if you are on track to meet your set goals
.
Trace the number of hours you are spending
.
Don't allow distraction minimize the effectiveness of your study time
.
Don't answer calls
;
simply put your phone away
.
Try to give quality and quantity of time to your prep
.
14. rohkem mõistmise, vähem meeldejätmine
The MCAT is not designed to access your skills to remember data and formulae
-
it tests your overall reasoning abilities and critical analysis
. Nii,
make sure to concentrate more on comprehension and less on memorizing
.
If you think you can go with memorizing materials and expect to ace the MCAT
,
you are mistaken
.
Rather
,
you have an ability to read the passage carefully
,
extract the important information
,
apply your reasoning skills and choose the answer based on critical analysis
.
15. Ärge kõvasti ise
Undoubtedly
,
studying the MCAT is stressful and at times you are your nastiest enemy
.
Sometimes to crack the exam you tend to push yourself too much that it worsen things
.
Just remember if you study and prepare well
,
you will definitely do well
.
The MCAT will measure how much you've prepared and studied
,
so if you are confident
,
you will do fine
.
Being hard on yourself will never help you or has never helped anyone
.
16. Passage Practice ja kava strateegia
Throughout your entire prep schedule
,
you will have to work consistently through MCAT passages
. Aga,
once you are done with the content review
,
the strategy practice can begin intensely
.
The best advice is to break down the resources and study small parts of passages every day
.
If you plan strategy and passage practice every day
,
you will surely crack your MCAT exam with flying color
17. Vältides kitsas käigus MCAT Prep
MCAT prep is not all about figuring out short-cuts and cramming
.
If you think
,
you are wrong
.
It is a different concept
.
In fact
,
even those who crack MCAT exams with these techniques suffer in throughout life and med-school because that approach doesn't work in actual life
.
Lõplik Tips enne MCAT TEST DAY
Before MCAT test day
,
sleep well the day before for a minimum of
8 tööaeg.
Before an examination
,
day give a break to your brain
.
Go for a movie
,
play some sports
,
bake a cake
,
Netflix and just chill
.
Earplugs
,
scratch paper
,
and writing equipment will be provided to you in the examination center
.
Don't forget to bring high-protein snacks to recharge your brain during the breaks
. ka,
carry your identification to the center
.
If you feel stressed any time
,
take deep breaths to reboot and rejuvenate yourself
.
Remember
,
there is an abundance of helpful MCAT information and resources available online
.
As long as you devote time to homework
,
there should not be any surprises come on the test day
.
Hopefully
,
now you will get an idea of where to start your preparation for cracking this examination
.
If you are still confused
, ei vihastama.
Take guidance from others
,
consult online resources or reach out to some professional for advice
.
On muid MCAT Uuring Tips?
If you happen to have or know any other tips not mentioned here
,
please leave them in the comments below
.
https://

crushtheusmleexam.com/wp-content/uploads/2017/11/MCATStudyHacks.png
800
800
James Edge
https://crushtheusmleexam.com/wp-content/uploads/2017/01/Crush-The-USMLE-Logo-300x120.png
James Edge
2018-08-23 22:50:43
2018-01-10 22:00:00
Best MCAT Study Strategies & Hacks