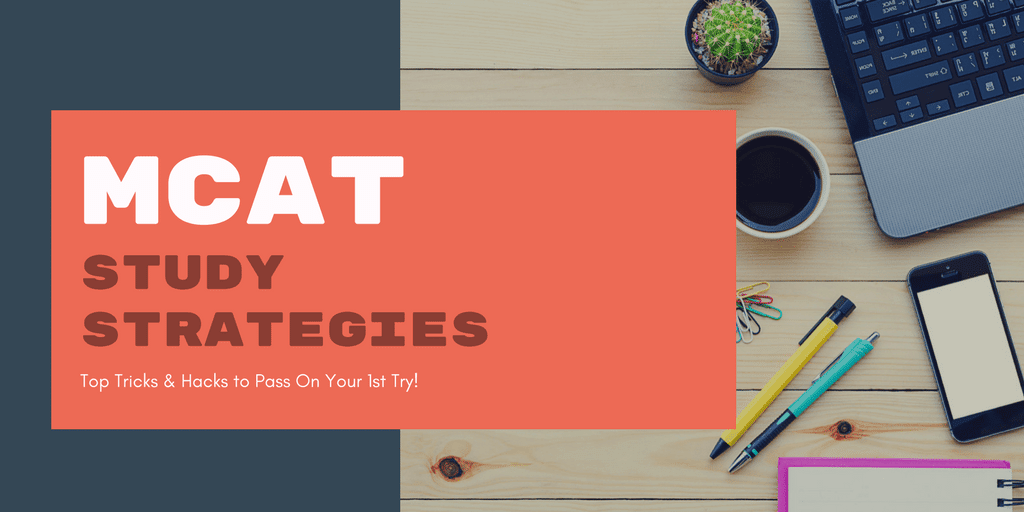 Strateġiji Aħjar Studju MCAT &

Tips To Pass

!
_______________________________________________
The numbers make it clear that the MCAT is not an impossibly difficult exam to crack. You just need to use the right combination tips and tricks to make it all go smoothly.
According to The Association of American Medical Colleges, more than 52,000 students applied for admission in allopathic medical schools. Out of those, around 20,000+ students got accepted. Mean MCAT score came out to be 31.4 (83rd percentile).
With all those stats in mind, don't expect your journey to be a cakewalk. There's, of course, a certain degree of preparation required.
That's what this post is about. It gives away some incredibly handy and practical tips to get a stellar score on your MCATs.
Read on …
1.

Set aside at least

3-6

months for the prep
Your medical career trajectory will be governed by how well you do on your MCATs. Be sure to dedicate at least three to six months to prepare for the exam.
Most candidates can score the best scores with consistent and uninterrupted preparation done between 2.5 li 6 xhur. But, that's usually when there are no other commitments demanding your attention or time.
But, if you happen to have a full-time job – it goes without saying dedicating 8 hours a day just for studies won't be feasible. You could start studying a year in advance but remember you would need to rehearse a lot of information more quickly as the big day approaches.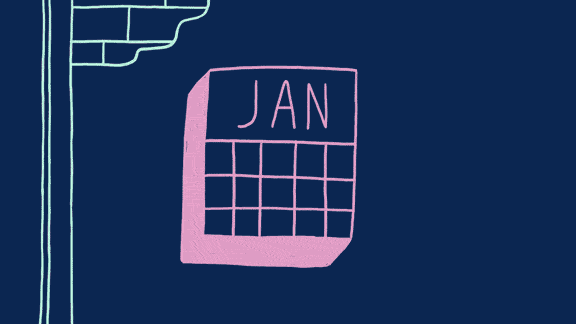 2.

Avoid studying far too in advance
Inti ser jispiċċaw up jinsa ħafna mill-informazzjoni li ikkonfermata jekk tibda mod kmieni wisq qabel id-data eżami. L-unika eċċezzjoni għal din ir-regola hija jekk ikollok ix-xogħol u jista 'biss jiddedikaw tieqa żgħira ta' żmien għall-prep.
3, Sib linja bażi
Immaġina li inti wriet għall-eżami tal-lum; assolutament mhux ippreparat. What do you think punteġġ tiegħek ikun? Biex issib li minn, jippruvaw jimitaw l-ambjent tal-ġurnata eżami attwali u tieħu test prattika (it-tul kollu) u kun żgur għal żmien li. Ir-riżultati tat-test mhux biss se jtik linja bażi biex jitkejjel il-progress tiegħek kontra, inti se jirrikonoxxu wkoll l-oqsma li jeħtieġu enfasi massimu.
4. Ma sagrifiċċju preċiżjoni għall-veloċità
Għandek mnejn taħseb li l-uniku mod biex ass il MCAT hija billi jkunu mgħaġġla. Jekk il-veloċità hija tħassib akbar tiegħek, think twice. When you're just starting out, learn to do things in an untimed fashion.
In the beginning, your priority should be preserving accuracy; not doing things fast. Once accuracy is taken care of, start noting down how much time you're taking to finish each passage or section.
5.

Take More and More Practice Tests
"Practice makes a man perfect." – So common, but so true!
The MCAT is a lengthy exam- 6 hours and 15 minutes of test taking and another hour for breaks. Għalhekk, taking practice tests in a distraction-free environment is important in order to build mental stamina to stay focused during the exam.
Pacing on the MCAT is a major challenge for many students. It can't be done with a handful of passages. You need to take practice doing a number of passages at a stretch.
If you have a strong knack for finding the best MCAT prep course online, you could take more and more practice tests you want.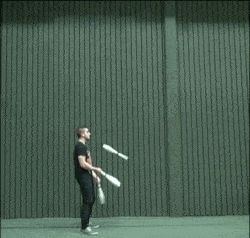 6.

Practice MCAT under real test conditions
Any sheer length of the exam can tire out even the seasoned test-taker, so does MCAT. Sitting for an extensive length of time is difficult for anyone. The best way is to practice it under REAL test conditions.
Take practice tests in a timed condition that imitates the test situation as closely as possible. Practicing under test conditions before you've done any prep can be helpful. You can look for free practice MCAT online that can help you to familiarize yourself with format and content of the test.
7.

Practicing with Distractions
Let's face it. You will be distracted many times during your MCAT test. Even if the conditions at your examination center are perfect, that 5-minutes word of warning at the end of each section counts as distractions. Does it make you lose your guide of thought? It possibly does.
The best way is to practice it. Do practice tests under any distracted condition. Rather than taking your practice tests under finest testing conditions, do them at a quiet coffee shop, at a library or any place not completely devoid of distractions.
If you become familiar with such distractions, your performance in MCAT test will not suffer as much. wkoll, you would surpass even those who were never abstracted but never taught for distractions either.
8.

Relax and Beat Exam Stress
Studying for the MCAT is stressful and demands a lot of time. Every student who wants to become a high-achiever experienced exam stress. It's an inevitable part of every student life. But remember, you can either use it to drive you to improve your work or let it be your own downfall.
While preparing for the MCAT, you will come across with many challenging conditions- both psychological and physical. You can combat stress by getting ample nutrition, rest, breaks, and exercise to be in a good physical and psychological state of mind.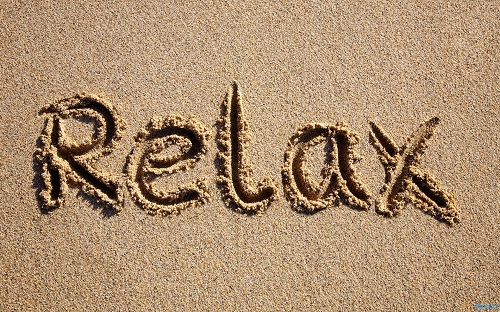 9.

Evaluate your Performance
Do you evaluate your own performance?
Self-evaluation and persistent improvement go hand in hand. Blaming changed answers and low score is easy. But you should hold responsibility and be honest with yourself. This is how you can assess preparedness and measure progress for the exam.
Evaluate your performance on the basis of – the type of questions you miss every time, kinds of passages that slow you down, answer traps you fall for and causes to choose the incorrect answer of any missed question. Find out the answers to all these questions and try to solve them.
You can compare your time; discuss strategies for difficult tests, study with others to revise and evaluate and judge your performance based on that.
When you collaborate in an assessment, you will develop a habit of self-evaluation. It is an essential part of learning and improving your MCAT exam.
10.

Focus on your Strengths and Weaknesses
Every year thousands of aspirants appear for the exam and to emerge as a winner you need to work hard and smart. One of the most important things to consider is focusing on your strengths and weaknesses.
This is very important to account for them in your MCAT study plan. If you plan to score higher, focus on your weaknesses. It is not optimal to give equal time to all subject areas. Remember, as a higher scorer, you can't afford to miss any single question or passage that has a less chance of emerging on the exam.
11.

Join an MCAT Study Group or find a Study Buddy
Meta inti tisma 'l-frażi "Grupp ta' Studju" li jista 'jkollok reazzjoni tqegħid off. Madankollu, dan it-terminu huwa razzjonali u m'għandekx twaqqaf inti milli jagħtu ċans li jistudjaw grupp.
Wara buddy studju jew grupp ta 'studju jistgħu jgħinu u jappoġġjaw inti fil-proċess ta' preparazzjoni MCAT. A grupp ta 'studju fil-kors MCAT Prep tiegħek jista' jtejjeb konsiderevolment esperjenza ta 'tagħlim tiegħek għaliex huwa dwar kollaborazzjoni, mhux kompetizzjoni.
Fil-fatt inti tista 'tikseb livelli differenti ta' tagħlim meta inti isfida u tgħin lill-ħbieb tiegħek.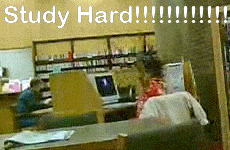 12. 00

Days Rule
MCAT huwa eżami kkumplikata. materjal reviżjoni jieħu ż-żmien. Bla dubju, kull student huwa differenti minn xulxin u għalhekk hija proċess ta 'preparazzjoni tagħhom. Biex tagħmel affarijiet eħfef, isegwu l- 100 jiem regola.
This period is sufficient to take a variety of exams and practice passages as well as to review the study material. Your preparation should involve 60% content review and 40 % testing and strategy.
Regimented is the right word here- Set a schedule and stick to it. If you have decided to study for two hours at least don't skip or postpone it with a three hour cram session later the week.
Remember The MCAT is not an exam you should cram. You need to dedicate at least three months to prepare for the test effectively.
13.

Treat your Schedule Like a Job
Scheduling time for MCAT prep is challenging, but if you consider it as a job, things will become much easier.
Whether you are meeting your goals or sticking to your study schedule, use planner to evaluate. This enables you to access whether you need to change your environment, jistudjaw vizzju jew tnaqqas l-impenji.
Tista 'wkoll tuża notebook traċċar passaġġ jew jisbqu karta biex jitkejjel il-progress tiegħek. Remember, jekk tieħu prep MCAT tiegħek bħala xogħol, inti faċilment se tevalwa l-oqsma ta 'kontenut huma dgħajfa u jekk inti fuq il-binarji biex jilħqu l-miri stabbiliti tiegħek.
Ikkopja l-għadd ta 'sigħat inti infiq. Tħallix distrazzjoni jimminimizzaw l-effettività tal-ħin ta 'studju tiegħek. M'għandekx jwieġbu telefonati; sempliċiment imqiegħdin telefon tiegħek 'il bogħod. Jippruvaw jagħtu kwalità u l-kwantità ta 'żmien biex prep tiegħek.
14.

More Understanding

,

less Memorizing
Il MCAT mhijiex iddisinjata għall-aċċess ħiliet tiegħek biex tiftakar data u formuli- dan testijiet kapaċitajiet tiegħek raġunament ġenerali u analiżi kritika. Hekk, kun żgur li jikkonċentraw aktar fuq komprensjoni u inqas fuq memorizing.
Jekk taħseb li inti tista 'tmur ma' materjali memorizing u jistennew ass il MCAT, inti żbaljata. pjuttost, għandek ħila li wieħed jaqra l-passaġġ b'attenzjoni, estratt l-informazzjoni importanti, japplikaw il-ħiliet raġunament tiegħek u jagħżlu l-risposta abbażi ta 'analiżi kritika.
15. Ma jkun diffiċli għalik innifsek
Bla dubju, tistudja l-MCAT huwa stressanti u xi drabi inti għedewwa nastiest tiegħek. Xi kultant biex jitwaqqaf l-eżami inti għandek tendenza li timbotta lilek innifsek wisq li jaggravaw affarijiet.
Just remember jekk inti tistudja u tħejji sew, inti definittivament se tagħmel ukoll. Il MCAT se miżura kemm inti ħadthom ippreparata u studjati, hekk jekk inti kunfidenti, inti se tagħmel multa. Li tkun diffiċli għalik innifsek qatt se jgħinek jew qatt ma għen ħadd.
16. Prattika Passaġġ u l-Istrateġija Pjan
Matul l-iskeda tiegħek prep kollu, inti se jkollhom jaħdmu konsistentement permezz passaġġi MCAT. But, ladarba inti qed isir mar-reviżjoni kontenut, il-prattika istrateġija tista 'tibda intensiv.
L-aħjar parir huwa li jkissru r-riżorsi u l-istudju partijiet żgħar ta 'passaġġi kuljum. Jekk inti tippjana strateġija u passaġġ prattika kuljum, inti żgur li se xquq eżami MCAT tiegħek mal-kulur li jtajru
17.

Avoiding narrow view During MCAT Prep
MCAT prep mhix dwar jidhru qatgħat qasir u cramming. Jekk taħseb, inti żbaljat. Huwa kunċett differenti. Fil-fatt, anke dawk li xquq eżamijiet MCAT ma dawn it-tekniki jbatu fil matul il-ħajja u med-iskola minħabba li l-approċċ ma taħdimx fil-ħajja reali.
Final Tips before MCAT TEST DAY
Qabel jum tat-test MCAT, irqad tajjeb il-jum qabel għal minimu ta ' 8 sigħat. Qabel eżami, jum jagħtu waqfa għall-moħħ. Mur għal movie, play xi sports, bake kejk, Netflix u biss chill.
earplugs, karta scratch, u tagħmir kitba se jkun ipprovdut lilek fiċ-ċentru eżami. Tinsiex li jġibu snacks għoli fil-proteina li recharge moħħok matul il-pawżi. wkoll, twettaq identifikazzjoni tiegħek għall-ċentru. Jekk inti tħoss enfasizzat kwalunkwe ħin, tieħu nifsijiet fil-fond li reboot u nifs ġdid lilek innifsek.
Remember, hemm abbundanza ta 'informazzjoni MCAT utli u riżorsi disponibbli online. Sakemm inti jiddedikaw ħin biex huiswerk, m'għandux ikun hemm xi sorpriżi jaqgħu fil-jum tat-test.
Nisperaw, issa int se tieħu idea ta 'fejn tibda preparazzjoni tiegħek għal cracking dan l-eżami. Jekk inti għadek konfuż, ma fret. Ħu gwida minn oħrajn, tikkonsulta riżorsi online jew jilħqu għal xi professjonali għal parir.
Have Any Other MCAT Study Tips

?
Jekk jiġri li jkollhom jew jafu xi suġġerimenti oħra mhux imsemmija hawn, jekk jogħġbok jħallu lilhom fil-kummenti t'hawn taħt.
https://crushtheusmleexam.com/wp-content/uploads/2017/11/MCATStudyHacks.png
800
800
James Xifer
https://crushtheusmleexam.com/wp-content/uploads/2017/01/Crush-The-USMLE-Logo-300x120.png
James Xifer
2018-01-10 22:00:00
2018-01-10 22:00:00
Strateġiji Aħjar Studju MCAT & Hacks