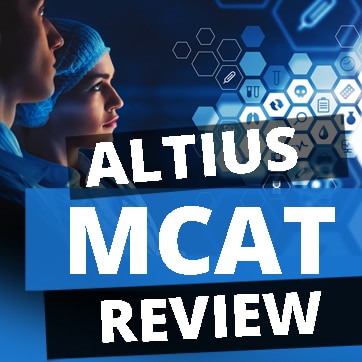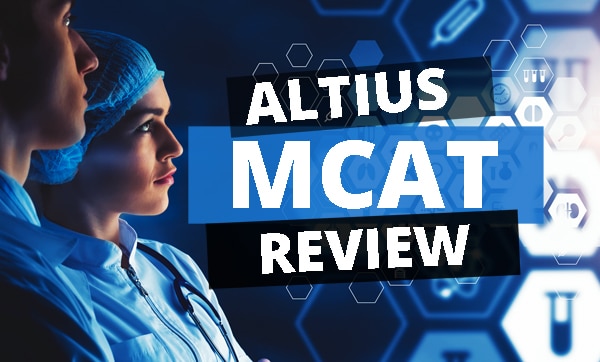 Medical school is tough— so tough, that even getting admitted to one can be extremely difficult if you're not prepared.
Fortunately, there are lots of options for aspiring medical professionals who want some help taking the Medical College Admissions Test (MCAT), including online courses, textbooks, lectures, and other study guides.
But how do you know for sure that the MCAT review course you pick will actually help you on the exam? It takes a lot of time and money to prepare, so using the wrong materials can have disastrous consequences.
If this is something you've worried about, take a look at our Altius MCAT review and find out whether or not it can actually help you get into your first choice medical school!
---

About Altius MCAT

Altius was founded in 2005 by Lauren Curtis. Curtis was inspired to create a test prep program after a negative experience with three different MCAT review courses. 
Instead of focusing on rote memorization of facts and figures, Altius was created with the aim of teaching students the necessary critical thinking skills to earn high scores on their entry exams— skills that can also be applied to medical school itself.
To accomplish this, Altius is staffed by an extremely qualified team of instructors and tutors. How qualified are these instructors? In addition to years of professional education experience, all of their teachers have scored within the 98th or 99th percentile of the MCAT exam!
Here's what you get with the Altius MCAT Prep Course

| | |
| --- | --- |
| | 1-on-1 MCAT tutoring sessions |
| | 24/7 access to a personal tutor |
| | Extra group tutoring sessions |
| | 2-week free trial |
| | Practice tests identical to MCAT |
| | Full Immersion programs for intensive, in-depth tutoring |
---
Altius Course Features
Want to know more about the specific content included with Altius MCAT Prep course? Here's what you can expect:
---

Multiple Tutoring Sessions
Altius is almost entirely based around tutoring and live instruction. Their biggest selling point is their team of 98th and 99th percentile scorers who schedule several private sessions to teach you about the exam. Enrolling in their higher tiers means you'll get access to more tutoring sessions— including ones with other students in a group setting.
---

MCAT Practice Tests
Other than live instruction, Altius also provides you with a small number of full-length MCAT practice tests. Their lowest-priced course gives you 4 exams to work through, but all of their other courses bump up the count to 10. This is a nice way to break up your tutoring sessions with some tangible practice.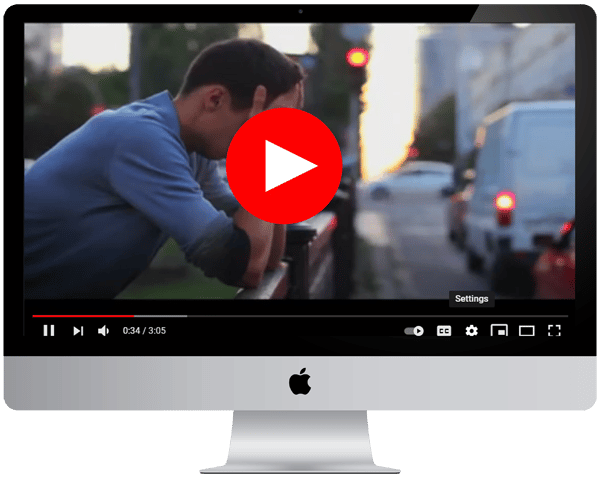 ---

4-Day Trial
Whether you're interested in their full Platinum course or their lowest-priced Elite package, you have two weeks of full access before making any financial commitment. If you're interested, we recommend trying out their Gold course; it'll show you the full extent of their educational offerings minus the increased study hours that comes with Platinum membership.
---

Extra Review and Full Immersion
If there's a limit to the amount of time you should study for MCAT, Altius hasn't found it. Above all else, this company aims to provide you as many hours of substantial studying that they possibly can— with a maximum of 200 study hours and 80 review sessions for Platinum Members. But if you still need more time, you can enroll in a Full Immersion class over the summer for 120+ more hours and 60+ more sessions.
---
Altius MCAT Pros & Cons
Now that you know what you get with Altius, let's talk about how well it actually works to prepare you for the MCAT:
Ample Study Time

If you can devote a ton of time to studying, Altius is a fantastic choice for you. When compared to many MCAT prep courses that offer similar features and pricing, this one has the largest volume of cumulative study hours. Even if you're not interested in Platinum or Full Immersion, there's still enough material to keep a full-time student occupied over several weeks.

Instructor Feedback

Not all online courses are effective at teaching dense or complicated material; this is especially true in medicine, which requires a lot of tangible experience to truly understand its intricacies. Fortunately, the instructors at Altius have this experience, and the online platform is designed to provide constant feedback between them and their students.

Proven Results

It's common to see online courses make a ton of promises that they have no intention of keeping. Once again, Altius bucks this trend by offering three different guarantees and an independent study proving the effectiveness of their materials. Thanks to the founder having so many negative experiences with other online study resources, Altius is one of the most reliable and transparent options available for pre-med students.

Practice Tests

Aside from any practice tests available through the AAMC, Altius provides you a maximum of 10 full-length practice exams. For some students, this should be enough tests to build up the confidence and experience required for a high MCAT score. However, there are several MCAT courses that offer more, so pre-med students that prefer practice tests over other study methods may want to look elsewhere.
---
Frequently Asked Questions
Still unsure about this course or studying for MCAT in general? Here are some answers to frequently asked questions:
What are the three guarantees Altius makes for MCAT students?
If you complete all content in Altius's Platinum, Gold, or Silver course, you're guaranteed to score in the 90th percentile.

You can receive a full refund for any course within 14 days of your enrollment.

They will match the price of another MCAT tutoring course if it is lower than their current price.
Is Altius the best MCAT prep course?
It depends on what you're looking for. It doesn't offer the most practice tests, but the tutors and cumulative study session hours are extremely impressive. You'll definitely have a tough time finding a better online MCAT tutoring service!
Can you prepare for MCAT in one month?
It is technically possible to do this, but it requires you to have diligently studied medicine-adjacent topics in school for the past several months. It's a good idea to set aside at least three months to study for the MCAT with the help of a well-made prep course.
---
Ideal Customer
Here's the bottom line. You would like Altius MCAT Review if:
| | |
| --- | --- |
| | You want to spend a long time studying. |
| | You want one-on-one help from an experienced tutor. |
| | You're skeptical about online study courses and want a solid guarantee. |
You won't like Altius if:
| | |
| --- | --- |
| | You need a lot of practice taking exam simulations. |
| | You want the most affordable option available. |
---
Altius MCAT Review Recommendation
Ultimately, Altius MCAT Review has a ton of great features that justify its price. Even if you're slightly interested, you should absolutely try one of their courses and take advantage of their 2-week refund policy. If it feels like a good fit, stick with them for the long haul and you won't be disappointed with your MCAT score!
https://crushtheusmleexam.com/wp-content/uploads/2021/02/altust_review_featurey.jpg
362
362
James Edge
https://crushtheusmleexam.com/wp-content/uploads/2020/04/Crush-Logo.png
James Edge
2021-07-27 03:53:57
2022-03-16 10:36:17
Altius MCAT Course Review