Finding the perfect MCAT live online course could be one of the most important steps on your way to becoming a Doctor. You'll be spending you're most of your time studying so it's crucial that you find the course that fits your learning style best.
That's why we reviewed the courses below, to help you pick the best MCAT prep course to go with. Here you can compare MCAT practice exams, flashcards, video lectures and more. This is all here to help you pass on your first try. If you have questions or comments feel free to leave them in the comment section below.
Best MCAT Live Online Prep Courses 2021
Kaplan MCAT Prep Course
The Princeton Review MCAT Prep Course

MedSmarter MCAT Course
MCAT Exam
Courses
RANKINGS

#1

#2

#3

COMPANY
Kaplan MCAT
The Princeton Review MCAT
MedSmarter
PRICE
$2,999
$3,199
$2,099
DISCOUNTS
Save $250
COURSE FORMATS
Online Self-Study, Live Online
Online Self-Study, Live Online
Live Online, Tutoring
FULL-LENGTH PRACTICE EXAMS
15
7
 3+
PRACTICE QUESTIONS

8,000+
2,000+
(unknown)
TOTAL INSTRUCTION HOURS
700
400
50+
NEWEST AAMC MATERIALS
PREMIUM OPTION
HIGHER SCORE
GUARANTEE
EBOOKS
FREE
MOBILE APP
FLASHCARDS
COURSE PLANNER
COURSE EXPIRATION
Until Last Month of Live Session
9 Months
9 weeks
GET STARTED
START NOW
START NOW
START NOW
1. Kaplan MCAT Live Online Prep Course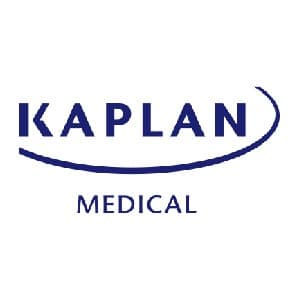 MCAT Channel: Kaplan's MCAT Channel can best be described as the Youtube of MCAT. It gives students access to live lectures from 1st-rate, experienced MCAT teachers 6 days a week in addition to on demand, pre-recorded content that is available anytime of day. Best of all recorded episodes can searched by interests, study needs, or even your favorite professor!
Reputation: Kaplan is a leader in the test prep space and has been in education for over 75 years. The obvious reason they are still a leading provider is they deliver great content, and get students to pass their exam.
Higher Score Guarantee: Kaplan's courses come with a guarantee we all can believe in. If your score doesn't go up, you can do the same program again at no extra charge, or (the best part) you can ask for your money back. You can study up until the very day of your exam with Kaplan's course materials, which do not expire until you take the MCAT.
TAKE ME TO KAPLAN MCAT LIVE ONLINE
2. The Princeton Review Live Online MCAT Review Course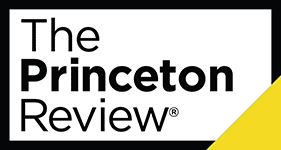 Value
– The Princeton Review live online price is very competitive with other
MCAT prep
courses their breadth offering and technology.
Promise: The Princeton Review stands by their MCAT course and offers 'The Princeton Review Promise.' The promise allows you to retake the course if you are not ready to take your originally scheduled exam or if you are not happy with your score you're allowed to continue working with them for up to 1 year. Best of all if after taking their MCAT course your score does not improve, then you could qualify to receive a tuition refund.
Quality and Quantity of Study Material: No matter which course option you choose, students will benefit from an ever growing and impressive number of practice questions, practice tests, online material, videos, and proprietary learning software. Their content library is extensive and includes 15 practice tests, 11 MCAT books, 235 practice drills, and over 123 hours of live instruction to ensure you pass.
No Free Trial or Flashcards: Many students like to try a review course out to see if it is compatible with their learning style, or to compare it to other options. The Princeton Review MCAT invites students to take a free online test and attend a free workshop, but trying out the actual materials requires purchasing a course.
3.

MedSmarter MCAT Review

Course

Small Classrooms:
Online classes can get hectic if too many students are in one session. Fortunately, MedSmarter avoids this issue by keeping their MCAT classes small. As a result, your teacher can take the time and effort to answer specific questions from you and your fellow med students.
Guided Instruction: Your study
plan with MedSmarter is tailor-made to fit your specific needs as a med student. Thanks to several assessments and direct feedback from your instructor, you won't be forced into a cookie-cutter course when using this service to prepare for your MCAT.
Promising Results: MedSmarter promises that you'll pass the MCAT with the help of their prep course; if not, they'll offer you a discounted repeat of your course. However, you probably won't need to take them up on this offer— they have many positive testimonials from satisfied med students who passed on their first attempt!
Limited Materials:
Aside from their online classes and assessments, you won't have much else to help you study. Unlike Kaplan, you won't get any ebooks, flashcards, or a dedicated mobile app. However, this doesn't mean MedSmarter is ineffective— just that it only provides one form of instruction.
---
---
Best MCAT Live Online Prep Course Prices
| | |
| --- | --- |
| Company | Price |
| Kaplan MCAT | $2,999 |
| Princeton MCAT | $3,199 |
| MedSmarter | $2,099 |