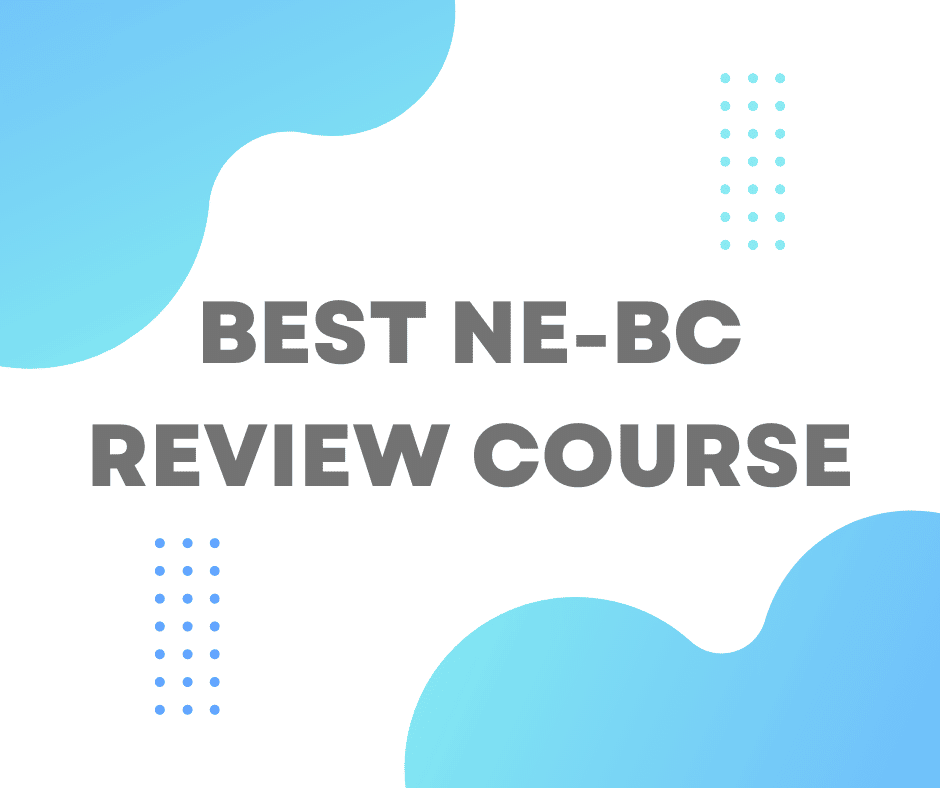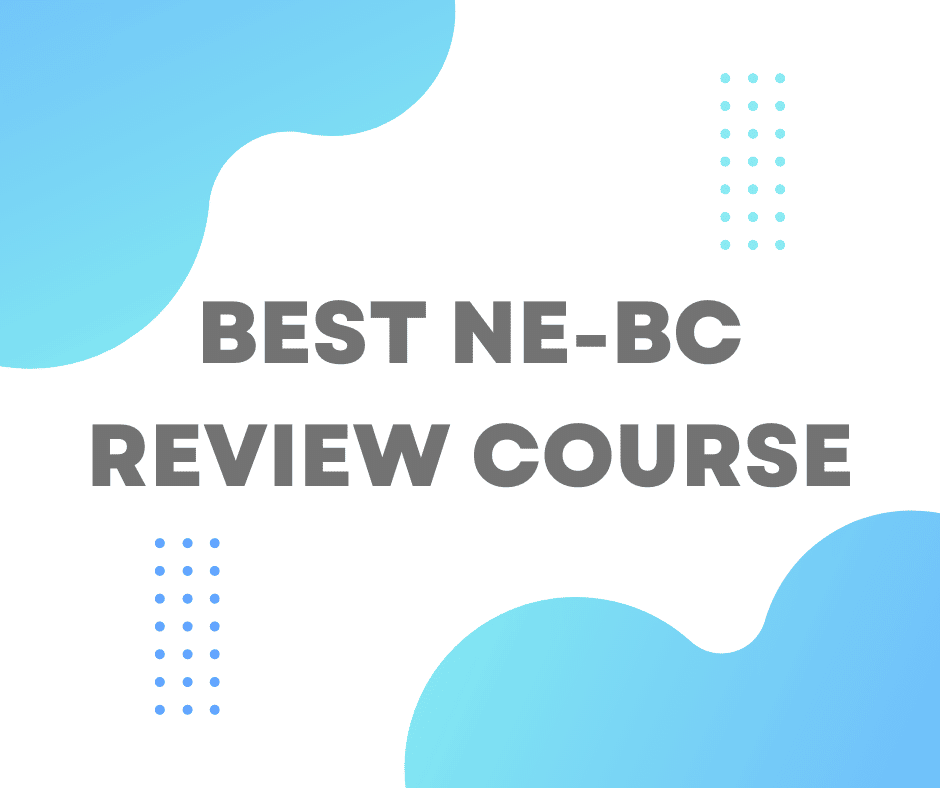 What did the nurse say to the patient that swallowed a spoon? "Sit down, and please don't stir." The ANCC (American Nurses Credentialing Center). NE-BC exam is no laughing matter, but laughter is the best medicine.
The ANCC Nurse Executive board certification exam either induces panic and sleepless nights or, for some, is just another way to show what you know and gain accreditation.
You have 3.5 hours to answer 175 questions, but don't worry; the 25 pre-test questions are just warm-ups.
We have compiled a list of the best NE-BC review courses to give you the confidence to sit for the NE certification exam and move to new leadership roles.
Best NE-BC Review Courses of 2023
1. Mometrix NE-BC Review Course


Test Prep Review, founded in 2002, is part of the Momatrix test preparation company. Highly touted for their knowledge management, they have assisted over 12 million users with various test preparations.
TPR test prep packages for the NE-BC include online flashcards and practice tests. A practice test study guide is available separately for an additional fee. However, TPR prep packages also include study preparation strategies, including anxiety control, recognizing contextual clues, identifying hedge words in test questions, and understanding fact traps that cause many testers to falter.
Mometrix Academy, a branch of Mometrix, offers online videos and study guides to complement the NE-BC test prep review and practice tests.
Course Features:
TPR NE-BC prep review takes strategic planning and knowledge management to a new level. Review lessons cover every topic in the executive nurse test with over 450 NE practice questions. Access to more than 350 electronic flashcards is provided with purchase.
Pros:
Cons:
The money-back-guarantee period for subscription is extremely short – 1 week
The package price is billed monthly; the study guidebook is an additional fee
Only 600+ practice test questions, less than competitors.
Bottom Line
The TPR course is a good solution if you are looking for a comprehensive study preparation program and intend on taking the NE-BC exam within 30 days of subscription activation. A bonus for many people with test anxiety or attention to detail issues is the additional study and testing strategies provided.
Mometrix Promo Codes
NE-BC Review Course For $69.99
Are you thinking about taking the NE-BC test but don't know where to start? Well, Mometrix has got you covered! Check out the current Momtrix discount codes below and get up to 25% off depending on the promotion.
No Discounts, Check Back Soon
---
2. Nurse.com NE-BC Review Course


Nurse.com is the nursing go-to for continuing education (CE classes), nursing support, and up-to-date information on the nursing industry. Trusted for over 30 years, Nurse.com is the largest provider with ANCC joint accreditation status.
The Nurse.com NE Certification review course is presented without fanfare or hype. It is detailed information and an executive study guide for the registered nurse passionate about their job, wanting to expand their leadership role, advance their executive career, and improve the work environment.
Course Features:
The Nurse.com review covers vital aspects of Nursing Executive responsibilities and knowledge requirements. Structures and processes of the healthcare industry specific to an NE and transformation leadership are key points, as well as professional practice standards.
The Nurse ExecutiveDesigned for the working nurse and the review course can be completed on your schedule without demands or limitations. Each lesson provides contact hours for executive and professional development and education upon completion.
Pros:
Developed with a team of practitioners and respected leaders in the healthcare industry
24/7 access to courses
Accessibility to an online community for support and question assistance
Accredited with the ANCC, ACCME, and ACPE
30-day guarantee with minimal stipulations
Cons:
No practice exams
No flashcards or physical text study materials
Bottom Line
If you are looking for review courses that don't offer a lot of hoopla, Nurse.com is the place to look. With a team of experts designing the executive test review, you are guaranteed up-to-date courses designed to enhance your knowledge and professional abilities. The one-time fee allows you to work at your own pace.
---
3. Pesi Nurse Executive Certification Review Course


Founded in 1979, PESI is a non-profit organization that provides CE educational resources and support to professionals nationwide.
A doctor designed the NE-BC online review course with proven results developed by years of experience in the field as an educator and in professional practice. Following payment, access to the materials is available 24/7 to fit your schedule.
Topics reviewed include evidence-based practice and research, health and public policy, financial management, professional practice environment and models, and human capital management.
Course Features:
The PESI course comprises eight recorded video sessions with four additional audio seminars perfect for listening on the go. The audio sessions are designed to supplement the text and videos. Online practice exams are provided to take as many times as desired, and a CE test is available to obtain required CE credits.
Pros:
Downloadable review guide/PDF manual
24/7 unlimited access to all resources
Online collaboration on interactive message boards with other students
Lifetime "ownership" and access to all downloaded materials
Online access to CE test to earn up to 8 CE credits
Cons:
No specification on the variety of practice tests
Discounts not applicable to this program
No access to instructors for clarification
Bottom Line
An all-inclusive content developed by highly educated professionals, the course mentions specific topics crucial to the exam that test takers may overlook. With instant accessibility available to fit your schedule, study time is at your convenience. 

With a 100% satisfaction guarantee, this program offers review material across multiple learning styles, including audio recordings. 
---
4. NursingWorld NE-BC Review Course

In 2016, the American Nurses Association (ANA) Enterprise was formed through joint contributions by the ANA, the American Nurses Credentialing Center (ANCC), and the American Nurses Foundation (the Foundation).
The ANA Enterprise is renowned in the nursing community as an essential contributor to continuing education and career resources, promoting the nursing community's needs, well-being and safety. The course is developed and peer-reviewed by experts with advanced education and certification in the course-specific material.
Course Features:
The content includes information exercises to keep the lessons engaging and relatable. With opportunities for quizzes to spot-check progress and identify potential areas needing in-depth review, students can access the content as many times as necessary.
Pros:
ANA-certified prep materials
Available online 24/7 to accommodate your schedule
Discount for ANA members
16.5 contact hours upon completion
Cons:
No guarantee mentioned
Sparse course detail to understand what you will be getting
No practice exam specified
Bottom Line
ANA Foundation is a well-known and respected entity in the nursing profession, providing resources imperative to the well-being, educational advancement, and professional growth of nursing staff nationwide.
The NE-BC review course is a comprehensive package of materials developed to strengthen the knowledge of practicing RNs seeking to advance their career and make a difference in the healthcare field as a Nurse Executive. 
---
5. Eminent NE-BC Study Guide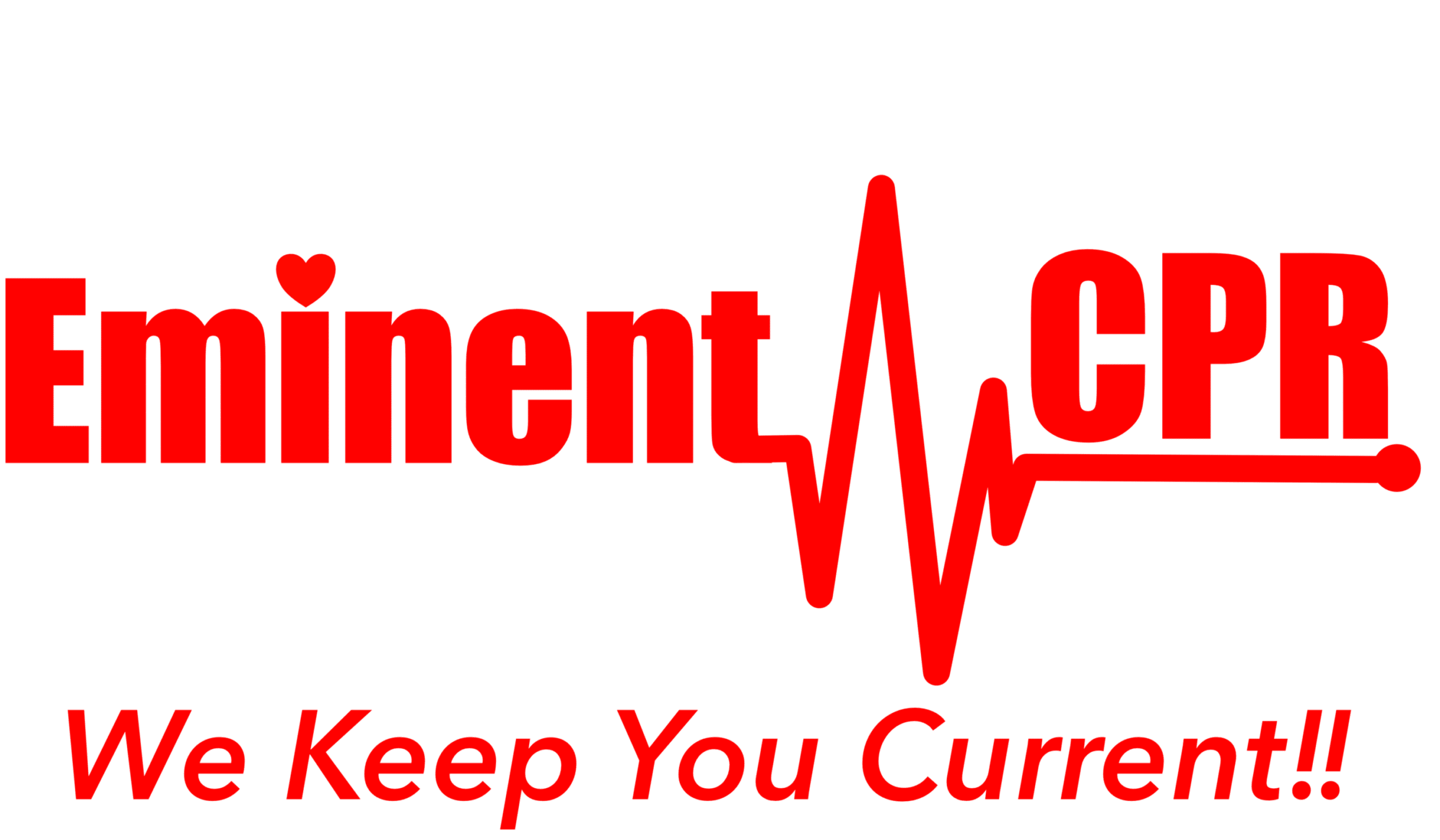 Shawntay Harris, Founder, President, and CEO of Eminent CPR, founded the company in 2006 as a capstone project for her Masters in Business Administration program. Over the years, Eminent CPR has grown and developed into a respected training center for many areas in the emergency and healthcare field.
The NE review courses are presented via live Zoom meetings with over 10,000 students successfully passing certification nationwide each year.
Course Features:
The FAQ section covers emergency nurse courses. According to the website, Zoom classes are scheduled in eight-hour increments. Cameras must be on and accessible by the instructor to ensure the student is actively participating.
The NE-BC course description advises interested students that online, recorded webinars are available for instruction and study to supplement and reinforce the information from the Zoom classes.
Pros:
Online webinars available immediately after purchase
Live meetings contain the most up-to-date information and changes
Online group study hall with other professionals
Cons:
Live Zoom sessions are not conducive for many working professionals or family obligations
Content of course not identified
Times and dates of Zoom classes are not available without email or sign-up
No guarantee. Refund is only available as a reschedule within 60 days.
Bottom Line
If live instruction with visual prompts is a learning method that works well for you, this course is a top choice. Live instruction allows you to interact with the instructor on a personal level and obtain immediate clarification. 

While detailed information on what is included in the course is not readily available, there are many 5-star reviews with information posted on the website.
---
General Exam Information
The NE-BC exam is the final step to becoming a certified Nursing Executive. The nurse executive exam is a competency-based assessment with 175 multiple-choice questions. Only 150 are scored questions, with 25 considered professional practice questions. The passing score is a minimum of 350, with a maximum score of 500.
The certification and credentials are good for five years.
Conclusion
The highest senior administrative position is a nurse executive. The NE leads the nursing team, manages patient care services, and makes decisions on what strategies and programs to implement, supporting the overall goals of the nursing organization and patient advocacy. The NE is also involved in community engagement, revenue management, and producing quality improvement in the healthcare organization.
Eligibility for the exam requires an active rn license. The NE-BC exam is a difficult, lengthy executive exam that prepares you for scenarios that you may face as a future NE. Studying alone without guides and assistance can be done, but a higher failure rate occurs with those test takers.
Seeking assistance with review courses is an excellent way to boost your confidence and knowledge recall. Review courses provide practice tests and study material relevant to the questions you will see.
Our list provides several excellent resources to get you on your way to passing the NE-BC and enjoying your new, rewarding career.
FAQs
Read on for more information about the best NE-BC review courses.
How to pass the NE-BC exam?
Test preparation, including ample study time with access to practice tests, is the most applicable method of passing the NE-BC exam. The time and effort you put in will determine your success.
How much does the NE-BC exam cost?
Members of the ANCC pay $270 to register for the NE-BC exam. For non-members, the registration fee is $395. Fees may be eligible for reimbursement from your employer.
How many people pass the NE-BC exam?
The NE-BC exam is a competency-based, multiple-choice test assessing nurses' knowledge and skills with unit, team, service line, department, or program influence. A passing score is 350, and the pass rate is an average of 59%.