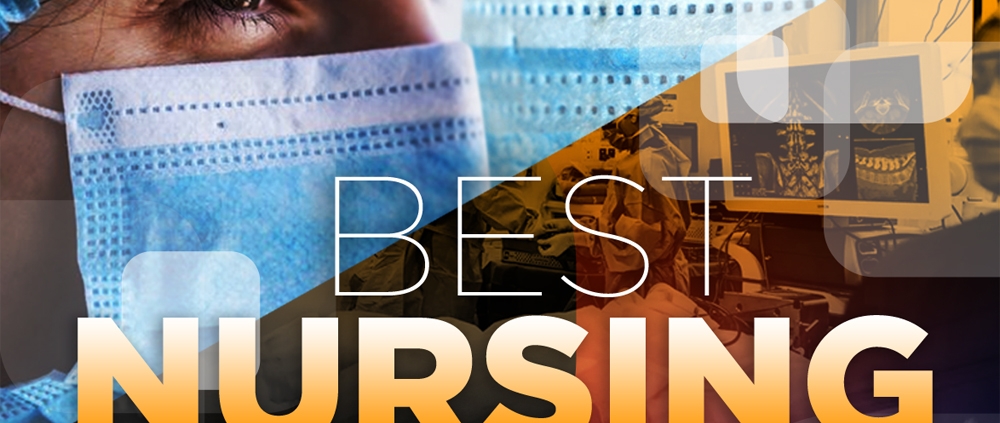 Earn Your Nursing CEU's Online

As a nurse, keeping your license current can sometimes be a challenge, thanks to busy schedules. This is especially true if you're a travel nurse who might find it difficult to get access to free CEU's (Continuing Education Units) due to frequent travel. Also, when busy with assignments, it becomes a challenge as well to find time to ensure your license is up to date. So, what's the way out of this? There is a legit way to do this through any of the various available nursing CEU online plans.
This post brings you some of the best courses you can choose from whenever you need to get CEUs to enable your license to stay current. Read on to get more information and guidance on the available plans.
---
Best Nursing Continuing Education Courses Online (CEUs)

The following nursing CEU courses will take care of your license renewal issues and ensure you're not worried about them anymore. They include both free and paid courses. Choose the one you feel can meet your expectations.


The Elite Nursing CEU courses is there to enable you and your career to go places. With their nursing tools and courses, extending your skill set is possible. Also, their Elite Nursing Passport offers you two bundles to choose from. There's the one-year bundle going for $99.99 and the two-year bundle going for $159.99. If you choose the latter, you'll save 20%. Here's what you get by choosing their convenient, flexible learning program:
| | |
| --- | --- |
| | Ability to select courses from the entire library of the CE program for one or two years depending on the option you go for |
| | More than 350 courses |
| | In-depth evidence-based courses |
| | Over 1800 contact hours |
| | Over 155 hours for pharmacology |
| | Downloadable PDFs |
| | Career and special content exclusive to members only |
| | Daily access to job updates |
| | Access to CE advisors is unlimited |
Learn More About Elite Nursing
How do you rate Elite Nursing CEU Courses?
---


If you need the best continuing education courses for nurses, then Nursing CE should be your choice. They have several online nursing CEU courses to select from. Any of them offers you over 100 CE hours. The courses are comprehensive and cover a wide range of medical conditions.
You can choose a course bundle based on the state you're practicing from or opt for any of the other two options available. The first one gives you a one-year access at $69, while the second one offers you a lifetime access at $299. By taking your courses with them, this is what you get:
| | |
| --- | --- |
| | Unlimited access to courses |
| | Unlimited attempts for tests |
| | 24/7 access from any device |
| | Unlimited downloads and certificates |
| | Lifetime certificate storage |
| | Multi-state licenses |
---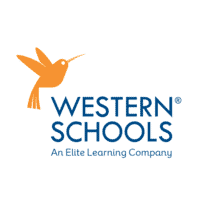 If you're looking for contact hours to help you in advancing your nursing career, then Western Schools is another best choice for you. Through their courses, you'll get access to contact hours to renew your career as well as licences. The Western Schools have received accreditation and approval by the state to offer courses for RN CUEs, advanced nurse practitioner nursing CE, and LPN CUEs.
State required contact hours covering various nursing topics are provided. The topics include pain management, pharmacology, home health nursing, geriatric care, and more. And with a WS365 nursing CE Membership, you get unlimited access to content. The annual membership goes for $124, and allows you the following:
Complete unlimited access to library of nursing courses

Flexible learning schedules

Relevant content with evidence-based practices

Over 1000 contact hours

Includes pharmacology courses as well as CCM hours

Course meets state requirements

Exclusive quarterly webinars for members

Courses are always updated to meet latest requirements

 
Learn More About Western Schools Continuing Education 
---

4. CEU Fast Nursing Continuing Education Courses Online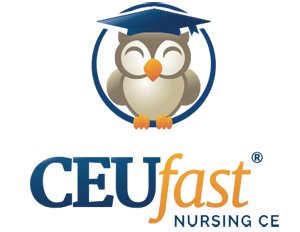 Meeting your nursing CEU requirements is possible, thanks to the online course by CEU Fast. And it won't matter whether you're at home, at work, or traveling. All your needs will be taken care of. This course provider meets the ANCC accreditation requirements as a continuing education provider for nursing. The course will cost you $34 to get an unlimited one-year access. Here's more that you get if you choose to renew your practice license through CEU Fast:
| | |
| --- | --- |
| | More than 190 courses |
| | In-depth coverage of a variety of topics that include those required by many states |
| | Expert created and up to date course content |
| |   |
---

5.
MedPage Today Online CEU Courses Free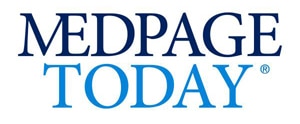 If you'd like to access free CEU courses online, then the MedPage Today, through their educational partners, is there for you. One of these partners is Prime Education that offers courses covering oncology, cardiology, endocrinology, rheumatology, neurology, and more. Before you start your course, you may wish to check the requirements of the state you're practicing in so that you can ensure you adhere to the CEU licensure requirements. This is because they vary from one state to another. Here's what to get by signing up with this nursing CEU course provider:
| | |
| --- | --- |
| | Up to date comprehensive content |
| | Content accessible through PC, smartphone, and tablet |
| | Free courses through live webinars, which give you access to 1.0 contact hour per course |
| | Access free articles and take a post-test to earn free credits |
| | Each free article earns you 0.25 CE credits |
| | Printable certificate on completion |
---

6. Nurse.com CEU Courses

This is another great way to get access to best nursing ceu online. Nurse.com enhances your practice by ensuring that you can access great courses developed by qualified healthcare professionals including nurses. It has been accredited by ACCME, ANCC, and ACPE. This is to make sure the content you receive through the courses is comprehensive, highly credible and of high quality.
You can access over 700 free courses as long as you've signed up for their unlimited nursing CE membership, which starts from as low as $12. These courses include those required by the state. For premium courses of over 1.5 contact hours, you get 50% off. And here's more to get by signing up for these courses:
| | |
| --- | --- |
| | Flexible learning schedule through their self-paced courses |
| | Ability to explore popular courses from categories like Paediatrics, Management as well as Leadership and Stroke |
| | A blended learning experience through the comprehensive CE focused course series |
| | Courses ensure clinical proficiency and a high-level of exam preparedness |
---

7. PearlsREVIEW.com Nursing Continuing Education Test Prep Courses

PearlsREVIEW online subscription grants you the opportunity to prepare for your nursing certification exam and obtain the required Nurse CUEs for recertification. The courses give you a 12-month access to content for only $69. This includes over 1100 CE contact hours that cover more than 50 certification exams. Here's what it means to sign up for training with PearlsREVIEW:
| | |
| --- | --- |
| | Access to a detailed nursing textbook with over 595 popular course topics |
| | Instant CE certificates |
| | Easy access to transcript records |
| | Access to interactive Focused CE webinars led by clinical experts and covering specific topics |
---

8. American Nursing CE Online Courses

The ANA is another leading provider for Nursing Continuing Education Courses Online and has an accreditation from ANCC. Their courses range from $20 to $1295, but if you sign up for the annual membership, you pay from as low as $15 to as high as $1160. As a member, you'll have access to some industry related webinars and workshops for free. By signing up with ANA, here's what you get access to:
| | |
| --- | --- |
| | Self-paced courses giving you an opportunity to learn with convenience and flexibility |
| | Over 190 courses and workshops |
| | Interactive online techniques geared to give you support in your exam prep |
| | Memory boosters as well other useful tools |
| | Depending on the course you choose, the contact hours you obtain will range from 0.0 to 47.50 hours |
---
Conclusion
With this list of best Nursing Continuing Online Courses, you won't have any reason as to why you would fail to renew your nursing license on time. All the information and courses you'll ever need to keep your skills up to date are all here. Go through the list and pick the courses you wish to take. Remember, it's all about ensuring you move ahead even if you're a busy nursing practitioner. Choose the best course today and attain the nurse CEUs to keep your license up to date!
https://crushtheusmleexam.com/wp-content/uploads/2020/05/Nursing-Continuing-Education_feature-copy.jpg
1000
1000
James Edge
https://crushtheusmleexam.com/wp-content/uploads/2020/04/Crush-Logo.png
James Edge
2021-07-28 23:46:39
2021-07-28 23:47:06
Best Nursing Continuing Education Courses Online (CEU's)