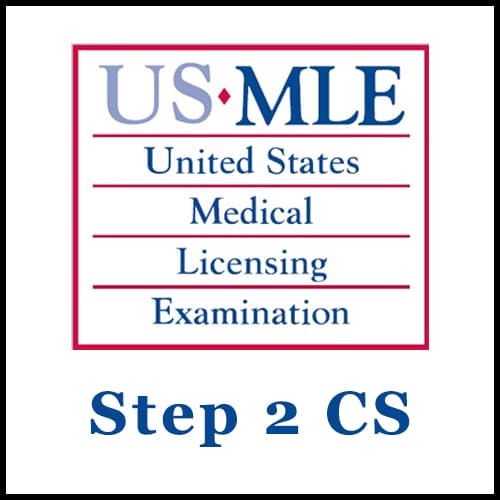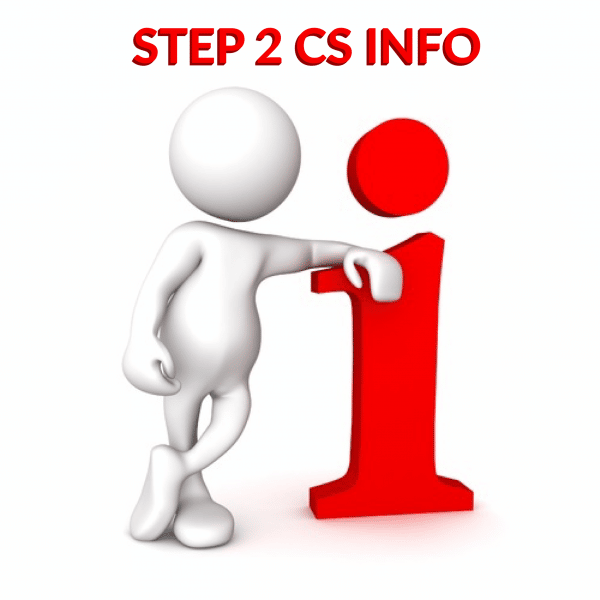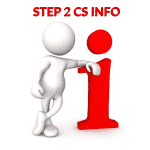 USMLE Step 2 Clinical Skills is a test designed to assess test-takers' ability to demonstrate some of the fundamental clinical skills required to give safe and effective care to patients.
The test is divided into three subsegments on which the test-takers will be evaluated in.
First one is Integrated Clinical Encounter. This part will measure test-takers' data gathering and documentation abilities.
Second part is Communication and Interpersonal Skills. The objective of this part is to assess test-takers' questioning and information sharing skills as well as their professionalism in their manner.
Third and last subsegment is Spoken English Proficiency. This is to make sure all test-takers are able to communicate clearly in doctor-patient scenarios.
Step 2 CS Cases
Step 2 CS differs from Step 1 and Step 2 CK in a big way. It's not a computer based multiple-choice exam, but uses standardized patients. These people have been trained to act as real patients in the exam. The test-takers task is then to act professionally, build a relationship, get the patient's medical history, perform physical examinations, and answer the patient's questions in a professional manner.
Step 2 CS consists of 12 cases. Test-taker has 15 minutes with each patient and then 10 minutes to record the encounter. If the test-taker doesn't use the full 15 minutes with the patient the remaining time will be added to the time for recording the patient note.
USMLE step 2 CS is a full-day test, taking about 8 hours in total.
How to Study for Step 2 CS
How to pass Step 2 CS? So, this exam is very different from the other "Steps". Your preparation will therefore have to be different as well. Some test-takers go in unprepared thinking they won't need to prep – after all the test is usually taken right after clerkships.
No matter how confident you may be in your clinical ability, make sure you take some time to prepare. You may be nervous on the test day, so it would be smart to put as many test items as possible into routine.
Read the USMLE CS site as well as the latest test bulletin. This way you'll know what to expect.
First Aid for Step 2 CS
This is The Book to get for this exam. It's full of cases similar to what you'll be faced with during the test. It'll guide you through the cases, giving you guidelines to follow with different types of symptoms and suggesting effective questions to ask the patients.
Read the First Aid for CS. Revise the content and concentrate on your weaknesses.
There are resources that allow you to practice recording patient note USMLE style. Use this. Review cases and record your notes. Get efficient at it as you can expect to be short on time during the test.
USMLE Step 2 CS Tips
Do practice cases and analyze your diagnosis. It would be wise to find a study partner and practice scenarios using the FA as a guideline. Practice the right questions that lead to the most helpful answers.
There is software available that allow you to practice recording patient note USMLE style. Use this. Review cases and record your notes. Get efficient at it as you can expect to be short on time during the test.
The more practice you get in, the better your odds of passing. During a high stress situation such as the test, it all comes down to routine. You most likely won't do perfectly on every patient encounter, but a routine will keep you going throughout the day.
USMLE Step 2 CS Experience
Most people who take the test are surprised by how intense and stressful the day really is. Time is limited, situations nerve racking and the pace is fast. You're expected to recover from mistakes in a blink of an eye.
There are 5 special testing centers around the US that administrate this exam. The facility is fitted with normal looking patient rooms similar to those you would see in clinics around the country.
You'll see 12 patient actors during the day, document your findings, list lab orders or other exams needed to find out what the problem is, and list up to 3 possible causes for the patient's symptoms. Then you'll list findings from the encounter that support your diagnoses. All this in 25 minutes total.
The day begins with five consecutive patient encounters. Then it's time for a lunch break. After lunch you'll see 4 more patients before breaking for a bit and the last segment is 3 patients long. All of this will be scored by the test administrators.
USMLE Step 2 CS Locations
As said before, there are only 5 test centers in all of the US. They are located in Atlanta, Chicago, Houston, Los Angeles and Philadelphia. The cost of taking the exam is $1,250. On top of this fee, you'll need to budget for travel expenses related to getting to a testing center as well as lodging for 1 or 2 nights. This definitely is one of the more expensive steps and you'll need to plan ahead for travel accommodations.