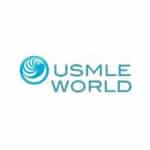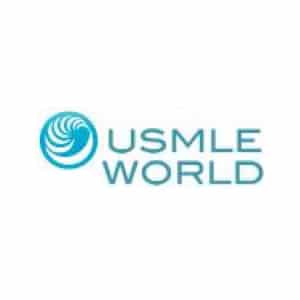 BEOORDELING: ★★★★★
USMLE Wêreld, ook bekend as UWorld, is 'n aanlyn prep kursus wat fokus op self-assessering eksamens en sluit 'n uitstekende vraag bank. Hierdie bekostigbare opsie is die beste saam met bykomende studiemateriaal, want daar is geen video lesings of handboeke.
Voor
1. Uitgebreide Vraag Bank
USMLE World's question bank is quite extensive and includes more than 2,200 praktyk vrae. It's an excellent learning-tool for anyone taking the exam because the questions are frequently updated to ensure they remain closely aligned with the latest version of the Step 1 USMLE. Working your way through the entire Qbank one or even several times should dramatically increase your chances for a good score. All of the questions also come with detailed explanations and you can compare your performance scores with those of other UWorld users.
2.

Self-assessment Exams
Their self-assessment exams are very useful as well. Having an idea of your level of ability before you decide where to focus your study efforts will save you time and get you acclimated to the exam format. Geskep deur dokters, the self-assessment exams closely resemble the step 1 format, as they are broken down into 4 blokke 46 veelkeusevrae. Although the actual exam contains 7 blocks of questions, completing several self-assessments will give students a very good sense of their strengths and weaknesses. Students have found these exams to be very helpful, particularly because each assessment comes with detailed analysis of strengths, weaknesses, and an approximate 3-digit score based on UWorld's statistical data.
3.

Free Mobile App
Having a free mobile app is always a welcome feature in any prep program. This means that busy students can practice questions from UWorld's extensive Qbank on the go, whenever they have a few minutes to spare. The app is compatible with iOs and Android. Everything is synced to a central database, so you can move seamlessly between various devices while you study.
4.

Affordable Pricing
For the amount of practice and feedback provided, UWorld's prep option is competitively priced. The extensive question bank, self-assessment exams, a mobile app, and in-depth progress tracking, students will get a lot for their money.
Nadele
1.

No Video Lectures
This course consists primarily of practice questions, praktyk eksamens, and the feedback generated from your performance. You won't get any lectures or review in the form of videos or study guides.
2.

No Study Books or Notes
USMLE World offers subject review materials in biostatistics for students who are preparing for the USMLE Step 1, but these are only available in electronic form, and the material isn't designed to replace lecture notes or study books. If you're looking for a fully comprehensive prep course, USMLE World may not be the best option. It may be a good idea to use additional materials to study for the exam.
Gevolgtrekking
USMLE World provides future physicians a more affordable way to study for the USMLE Step 1 Exam. They provide great tools to help students practice and assess those areas that need improvement. Although this course is not as comprehensive prep course as some of the competition, it would make a great supplementary study tool for those who are looking for extra practice.
Vergelyk die TOP USMLE KURSUSSE!
Features and Pricing

:
Stap 1 Vraag Bank (30 dae) & Self-assessment Form 1 en 2 (two weeks each): $169
Stap 1 Vraag Bank (60 dae) & Self-assessment Form 1 en 2 (two weeks each): $219
Stap 1 Vraag Bank (90 dae) & Self-assessment Form 1 en 2 (two weeks each): $259
Stap 1 Vraag Bank (180 dae) & Self-assessment Form 1 en 2 (two weeks each): $329
Stap 1 Vraag Bank (360 dae) & Self-assessment Form 1 en 2 (two weeks each): $429
Biostatistics Subject Review Subscription (90 dae): $25
Om die beste USMLE prep kursusse vergelyk, hieronder op die knoppie:
Vergelyk die TOP USMLE KURSUSSE!
---
USMLE World Review Breakdown
| Rang | STERKPUNTE |
| --- | --- |
| 1. | Uitgebreide Vraag Bank |
| 2. | Self Assessment Exams |
| 3. | Free Mobile App |
| 4. | Affordable Pricing |
Opsomming
resensent
Geliefdes die USMLE Eksamen
Hersieningsdatum
hersien punt
USMLE Stap Wêreld 1 Resensie
skrywer Rating
https://

crushtheusmleexam.com/wp-content/uploads/2014/11/usmle-world.jpg
300
300
James Edge
https://crushtheusmleexam.com/wp-content/uploads/2017/01/Crush-The-USMLE-Logo-300x120.png
James Edge
2018-01-10 22:00:00
2018-01-10 22:00:00
USMLE Stap Wêreld 1 Resensie