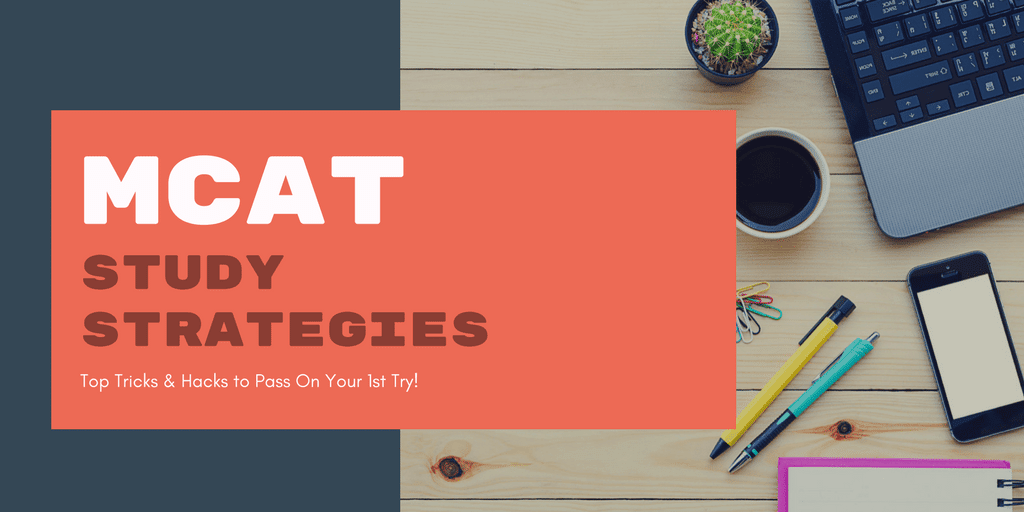 Plej MCAT Studo Strategioj & Konsiletoj Por Pass!
_______________________________________________ The numbers make it clear that the MCAT is not an impossibly difficult exam to crack
.
You just need to use the right combination tips and tricks to make it all go smoothly
.
Laŭ La Asocio de Amerika Medicina Kolegioj
, pli ol 52,000 studentoj petis akcepton en allopathic medicinaj fakultatoj. El tiuj, ĉirkaŭ 20,000+ studentoj got akceptita. Signifi MCAT poentaron venis esti 31.4 (83rd procento). Kun ĉiuj tiuj statistikoj en menso, ne atendas vojagxo esti cakewalk. Ekzistas, Kompreneble, certan gradon de preparado postulata. Tion ĉi tiu poŝto estas proksimume. Ĝi donas for iu nekredeble oportuna kaj praktika konsiletoj akiri stelan poentaron sur via MCATs.
Read on …
1. Flankenmetis minimume 3-6 monatoj por la prep
Via kuracisto kariero trajektorion estos regitaj de kiel bone vi faras en via MCATs. Nepre dediĉi almenaŭ tri al ses monatoj prepari por la ekzameno. Plej kandidatoj povas trafi la plej bona dudekopo kun konsekvenca kaj seninterrompa preparado farita inter 2.5 al 6 monatoj. sed, tio kutime kiam ne estas aliaj sindevontigoj postulante vian atenton aŭ tempo. sed, se vi hazarde havas plentempan laborpostenon – estas diri inauxguro 8 horojn tage nur por studoj ne estos farebla. Vi povus komenci studi jaron anticipe sed memoru vi devus provi multajn informojn pli rapide kiel la granda tago aliroj.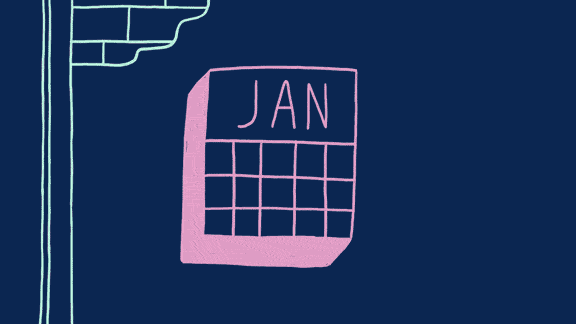 2. Evitu studi multe tro anticipe
You'll end-up forgetting most of the information you rehearsed if you start way too early before the exam date
.
The only exception to this rule is if you have a job and can only devote a small window of time for the prep
.
3, Trovaĵo baza linio
Imagine you showed up for the exam today
;
absolutely unprepared
.
What do you think your score would be
?
To find that out
,
try to mimic the environment of the actual exam day and take a practice test
(
full length
)
and make sure to time it
.
The results of the test will not only give you a baseline to measure your progress against
,
you will also recognize the areas that need maximum focus
.
4. Ne foroferu ĝusteco por rapido
You might think that the only way to ace the MCAT is by being speedy
.
If speed is your bigger concern
,
think twice
.
When you're just starting out
,
learn to do things in an untimed fashion
.
In the beginning
,
your priority should be preserving accuracy
;
not doing things fast
.
Once accuracy is taken care of
,
start noting down how much time you're taking to finish each passage or section
.
5. Prenu Pli kaj Pli Praktiko Testoj
"

Practice makes a man perfect

.« –

So common

,

but so true

!
The MCAT is a lengthy exam
- 6
hours and
15
minutes of test taking and another hour for breaks
. sekve,
taking practice tests in a distraction-free environment is important in order to build mental stamina to stay focused during the exam
.
Pacing on the MCAT is a major challenge for many students
.
It can't be done with a handful of passages
.
You need to take practice doing a number of passages at a stretch
.
If you have a strong knack for
finding the best MCAT prep course online
,
you could take more and more practice tests you want
.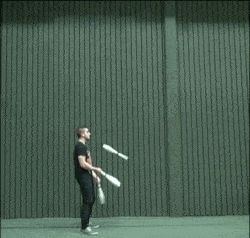 6. Praktiko MCAT sub reala testo kondiĉoj
Any sheer length of the exam can tire out even the seasoned test-taker
,
so does MCAT
.
Sitting for an extensive length of time is difficult for anyone
.
The best way is to practice it under REAL test conditions
.
Take practice tests in a timed condition that imitates the test situation as closely as possible
.
Practicing under test conditions before you've done any prep can be helpful
.
You can look for free practice MCAT online that can help you to familiarize yourself with format and content of the test
.
7. Praktikado kun Distroj
Let's face it
.
You will be distracted many times during your MCAT test
.
Even if the conditions at your examination center are perfect
,
that 5-minutes word of warning at the end of each section counts as distractions
.
Does it make you lose your guide of thought
?
It possibly does
.
The best way is to practice it
.
Do practice tests under any distracted condition
.
Rather than taking your practice tests under finest testing conditions
,
do them at a quiet coffee shop
,
at a library or any place not completely devoid of distractions
.
If you become familiar with such distractions
,
your performance in MCAT test will not suffer as much
.
Also
,
you would surpass even those who were never abstracted but never taught for distractions either
.
8.

Relax and Beat Exam Stress
Studante por la MCAT estas stresaj kaj postulas multan tempon. Ĉiu studento kiu volas iĝi alta achiever sperta ekzameno streĉiĝo. Ĝi estas neevitebla parto de ĉiu studento vivo. sed memoru, vi povas aŭ uzi ĝin por veturi vin plibonigi vian laboron aŭ lasu ĝin esti via propra perdiĝo. Dum preparanta por la MCAT, Vi trovas kun multaj defia kondiĉoj- ambaŭ psikologia kaj fizika. Vi povas batali la streson per iĝi ampleksa nutrado, ceteraj, paŭzoj,
and exercise to be in a good physical and psychological state of mind
.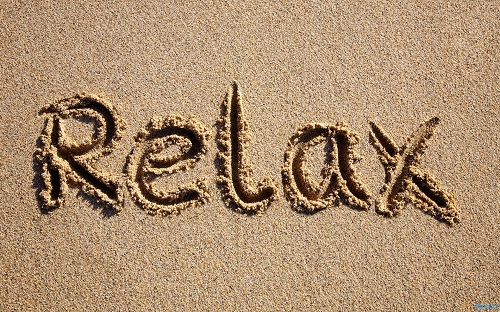 9. Taksi vian Performance
Do you evaluate your own performance
?
Self-evaluation and persistent improvement go hand in hand
.
Blaming changed answers and low score is easy
.
But you should hold responsibility and be honest with yourself
.
This is how you can assess preparedness and measure progress for the exam
.
Evaluate your performance on the basis of
–
the type of questions you miss every time
,
kinds of passages that slow you down
,
answer traps you fall for and causes to choose the incorrect answer of any missed question
.
Find out the answers to all these questions and try to solve them
.
You can compare your time
;
discuss strategies for difficult tests
,
study with others to revise and evaluate and judge your performance based on that
.
When you collaborate in an assessment
,
you will develop a habit of self-evaluation
.
It is an essential part of learning and improving your MCAT exam
.
10.

Focus on your Strengths and Weaknesses
Every year thousands of aspirants appear for the exam and to emerge as a winner you need to work hard and smart
.
One of the most important things to consider is focusing on your strengths and weaknesses
.
This is very important to account for them in your MCAT study plan
.
If you plan to score higher
,
focus on your weaknesses
.
It is not optimal to give equal time to all subject areas
.
Remember
,
as a higher scorer
,
you can't afford to miss any single question or passage that has a less chance of emerging on the exam
.
11.

Join an MCAT Study Group or find a Study Buddy
When you listen to the phrase "Study Group" you might have an off-putting reaction
. Tamen,
this term is rational and should not stop you from giving a chance to study group
.
Having a study buddy or a study group can help and support you in the MCAT preparation process
.
A study group in your MCAT Prep course can significantly improve your learning experience because it is about collaboration
,
not competition
.
In fact you can achieve different levels of learning when you challenge and help your friends
.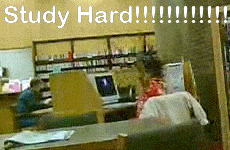 12. 00

Days Rule
MCAT is a complicated exam
.
Reviewing material takes time
.
Undoubtedly
,
every student is different from each other and so is their preparation process
.
To make things easier
,
follow the
100
days rule
.
This period is sufficient to take a variety of exams and practice passages as well as to review the study material
.
Your preparation should involve
60%
content review and
40 %
testing and strategy
.
Regimented is the right word here
-
Set a schedule and stick to it
.
If you have decided to study for two hours at least don't skip or postpone it with a three hour cram session later the week
. Memoru La MCAT ne ekzamenon vi devas Cram. Vi devas dediĉi almenaŭ tri monatoj prepari por la testo efike.
13.

Treat your Schedule Like a Job
Temptabelanta tempo por MCAT prep estas defia, sed se vi konsideras ĝin kiel laboron, aferoj fariĝos multe pli facile. Ĉu vi renkontiĝas viajn celojn aŭ batante al via studo horaro, uzi planisto taksi. Tiu ebligas al vi aliri ĉu vi devas ŝanĝi vian medion, studi kutimo aŭ malpliigi sindevontigoj. Vi povas ankaŭ uzi kajero sekvado pasejo aŭ excel folio por mezuri vian progreson.
Remember
, Se vi prenas vian MCAT prep kiel taskon, vi facile taksi la areoj de enhavo estas malfortaj kaj se vi estas sur vojeto por renkonti viajn aro celoj. Spuri la nombron da horoj vi elspezanta. Ne permesu distro minimumigi la efikecon de via studo tempo. Ne respondu al vokoj; simple meti vian telefonon for. Provu doni kvaliton kaj kvanton de tempo por via prep.
14.

More Understanding

,

less Memorizing
La MCAT ne desegnita por aliri viajn kapablojn memori datumoj kaj formuloj- ĝi metas al provon via ĝenerala rezonado kapabloj kaj kritika analizo. Do,
make sure to concentrate more on comprehension and less on memorizing
.
If you think you can go with memorizing materials and expect to ace the MCAT
,
you are mistaken
.
Rather
,
you have an ability to read the passage carefully
,
extract the important information
,
apply your reasoning skills and choose the answer based on critical analysis
.
15.

Don't be hard on yourself
Undoubtedly
,
studying the MCAT is stressful and at times you are your nastiest enemy
.
Sometimes to crack the exam you tend to push yourself too much that it worsen things
.
Just remember if you study and prepare well
,
you will definitely do well
.
The MCAT will measure how much you've prepared and studied
,
so if you are confident
,
you will do fine
.
Being hard on yourself will never help you or has never helped anyone
.
16.

Passage Practice and Plan Strategy
Throughout your entire prep schedule
,
you will have to work consistently through MCAT passages
. sed,
once you are done with the content review
,
the strategy practice can begin intensely
.
The best advice is to break down the resources and study small parts of passages every day
.
If you plan strategy and passage practice every day
,
you will surely crack your MCAT exam with flying color
17.

Avoiding narrow view During MCAT Prep
MCAT prep is not all about figuring out short-cuts and cramming
.
If you think
,
you are wrong
.
It is a different concept
.
In fact
,
even those who crack MCAT exams with these techniques suffer in throughout life and med-school because that approach doesn't work in actual life
.
Final Tips before MCAT TEST DAY
Before MCAT test day
,
sleep well the day before for a minimum of
8 horoj.
Before an examination
,
day give a break to your brain
.
Go for a movie
,
play some sports
,
bake a cake
,
Netflix and just chill
.
Earplugs
,
scratch paper
,
and writing equipment will be provided to you in the examination center
.
Don't forget to bring high-protein snacks to recharge your brain during the breaks
.
Also
,
carry your identification to the center
.
If you feel stressed any time
,
take deep breaths to reboot and rejuvenate yourself
.
Remember
,
there is an abundance of helpful MCAT information and resources available online
.
As long as you devote time to homework
,
there should not be any surprises come on the test day
.
Hopefully
,
now you will get an idea of where to start your preparation for cracking this examination
.
If you are still confused
,
don't fret
.
Take guidance from others
, konsulti rimedojn aŭ etendi la manon al iu profesia konsilon.
Ĉu Ajna Aliaj MCAT Studo Konsiletoj?
Se vi hazarde havas aŭ konas iu alia konsiletoj ne estas menciitaj ĉi tie, bonvolu lasi ilin en la komentoj sube.
https://

crushtheusmleexam.com/wp-content/uploads/2017/11/MCATStudyHacks.png
800
800
James Edge
https://crushtheusmleexam.com/wp-content/uploads/2017/01/Crush-The-USMLE-Logo-300x120.png
James Edge
2018-08-23 22:50:43
2018-01-10 22:00:00
Best MCAT Study Strategies & Hacks